Blog posts about Category: Business Travel
Travelling for work? Preparing for a new job that includes business travel? Looking for tips to go from the train, car, or plane straight to client meetings? I've got you!
How to pack for a business trip
When packing for work trips, the key is picking polished, versatile clothing pieces in travel-friendly fabrics. That means travel-friendly trousers, crease-resistant suits, easy-to-iron blouses, and comfortable shoes for business travel. Choosing the right fabrics often means selecting merino wool clothing and linen travel clothes that pack well.
Packing for a summer business trip
If you're packing for a casual, summertime work trip, or need to pack formalwear, you'll want to read up on the best tips. I also have packing lists for Summer in New York City, packing for summer in Kansas City, and more packing lists for summer travel.
How to make business travel more comfortable
Travelling for work can be really dehydrating and tiring. To make sure you're getting good sleep on a business trip, you need to prepare. From wearing compression socks on long flights to boosting your immune system for travel, you want to make sure you arrive ready to do your job. Making business travel less stressful can also mean preparing so you can get through security as fast as possible, and learning how to get work done just about anywhere. Choosing the right clothing to be comfortable on a business trip can be tricky, but I've got tips.
How to look polished at a conference
Attending a business conference can be fun! Most of my trips have been to present at conferences and give talks. Business travel is the best way to get your company to pay for your adventures! Looking for packing inspiration for attending a conference? This blog is full of tips from clothing to technology packing lists.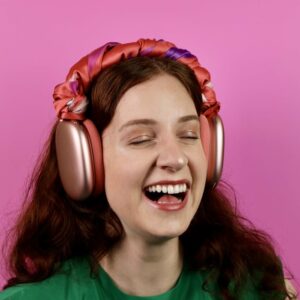 About the author
Hi, my name is Andrea and I'm an entrepreneur and content creator. I'm obsessed with packing light without sacrificing an ounce of style. Follow my adventures as I share my tips for curating the perfect travel capsule wardrobe that fits in a carry-on!