The Premise
My brother Daniel is getting married over Labour Day weekend just one hour north of Montréal. It's an outdoor wedding on a country estate with a rustic-chic vibe. It's not a long trip nor an exotic destination but we'll still be spending two nights up near the wedding venue, on a campground.
That's right, I'm camping at a wedding. I've done it before with mixed feelings, but this time around, it'll be special. I'll be camping with both my big brothers just like old times, sharing a moment on the night before the big day.
The Inspiration
How does one pack for a wedding and a weekend of camping? With all the gear we need to bring, there's no room in the car for a suitcase, so I'm using a small weekender bag just big enough for a few outfits. But there's more to it. I challenged myself to bring the minimum amount of items and forced myself to get creative. I needed the following outfits: rehearsal dinner, evening camping, pyjamas, wedding outfit, and brunch/family time the morning after. To pull it off, I picked one dress, styled it three ways, and threw in a few other essentials. Take a look!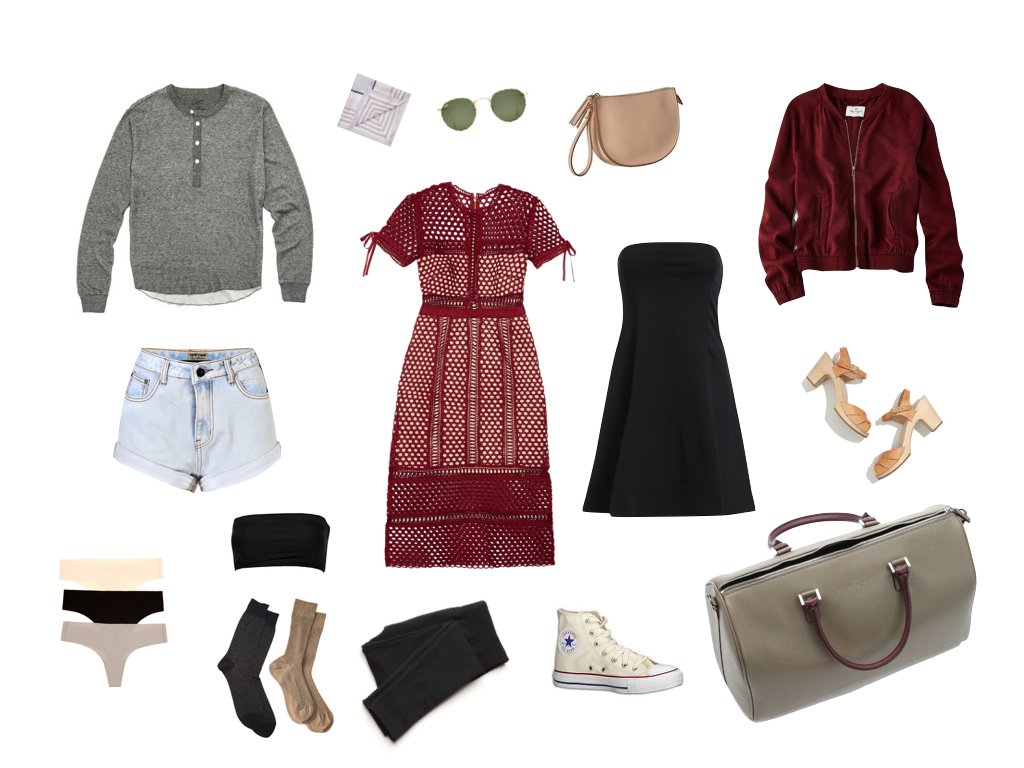 Red lace/eyelet dress with lining removed
Black strapless dress lining
Red jacket
Jean shorts
Thermal top
Thermal leggings
Black tube top
Tan clutch
Tan clog sandals
Hightop Converse sneakers
Socks
Underwear
Silk scarf
Sunglasses
For the packing list layout, I'm showing slightly different items from the ones I own and am photographed in below. I don't usually have outfit photos on the blog, so a huge thanks to NYC-based photographer Michael Discenza for taking photos of me and making this post 10x better.
The Outfits
Friday – Rehearsal dinner
I'm wearing the lining of the eyelet dress as a standalone dress with a red tencel jacket. I'm using a silk scarf as a choker necklace. It's simple, appropriate, and hints at my wedding outfit to come.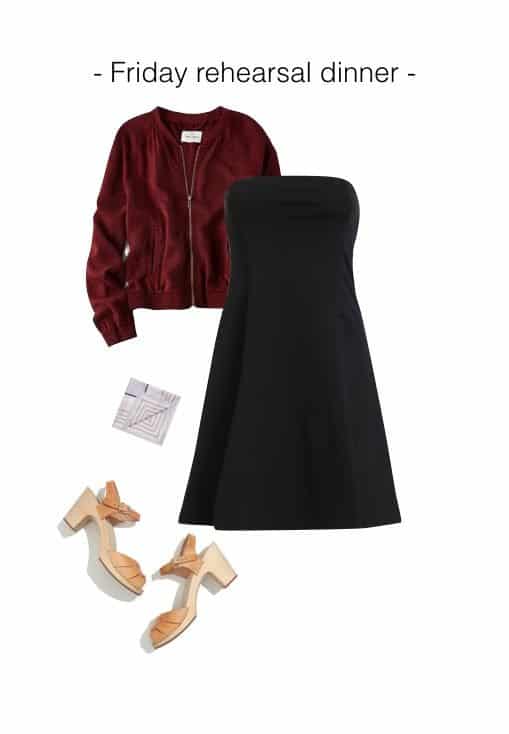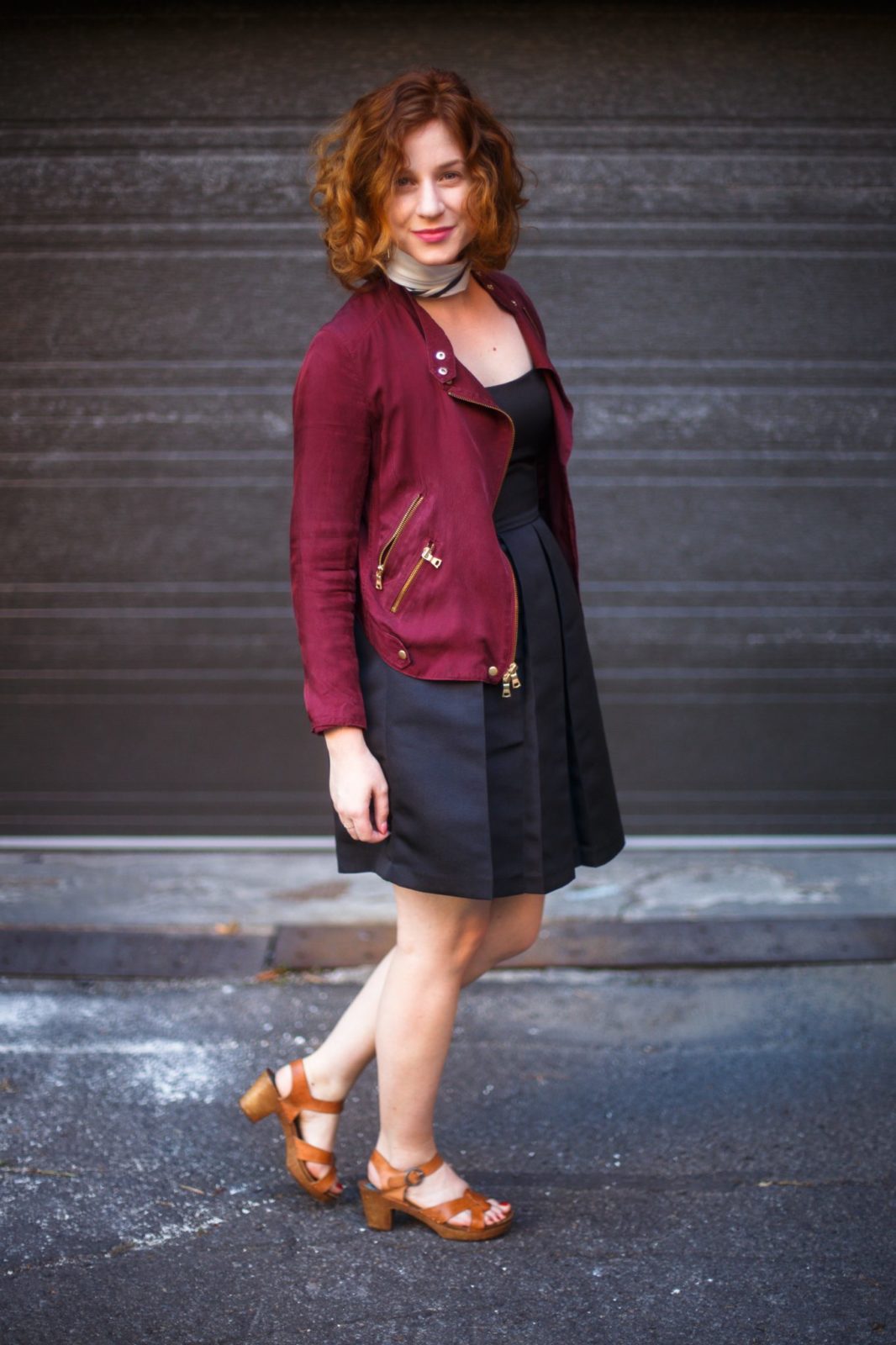 Friday – Camping
Converse sneakers, jean shorts, thermal shirt…What could be more campground appropriate? I'm using the jacket as an extra layer of warmth, and when it's time to sleep, I'll swap out the jeans for some thermal leggings. I'm using the scarf as a turban headband, to keep my hair off my face while I stoke a fire.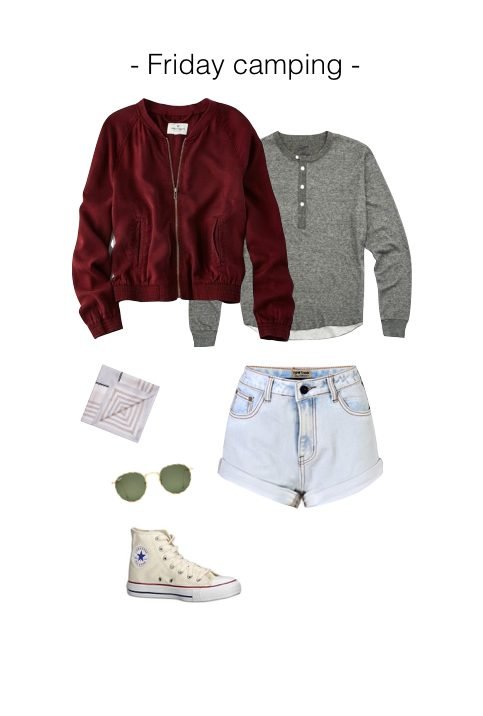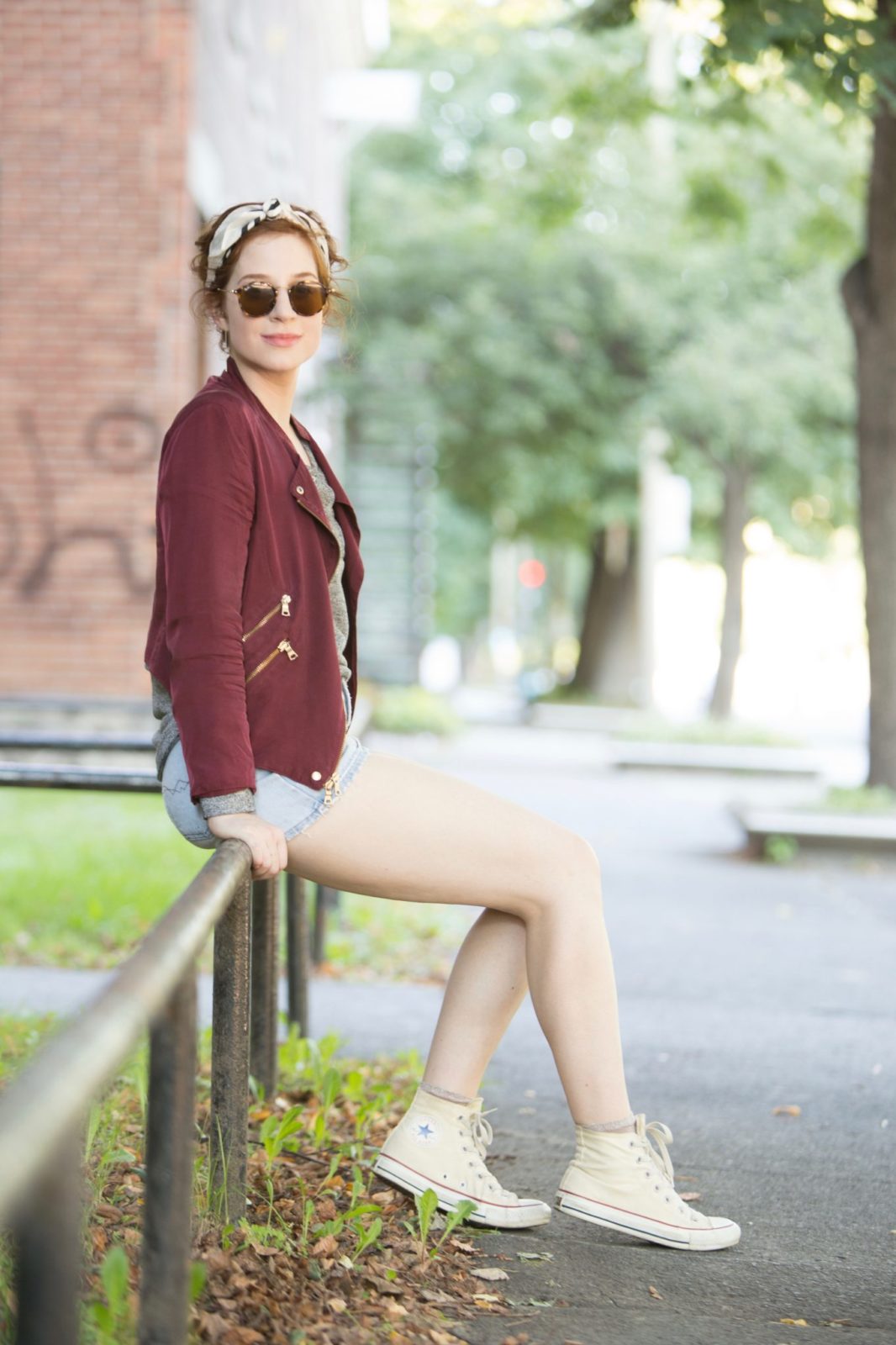 Saturday – Wedding
The real star of this capsule is the dress. I chose an eyelet dress in a fall hue that's a little bit sweet and matches the country wedding look. A thick heeled shoe is a must, because outdoor weddings and stilettos don't mix. By layering the eyelet shell over a black lining, I'm creating a sweetheart illusion neckline and adding volume to the skirt.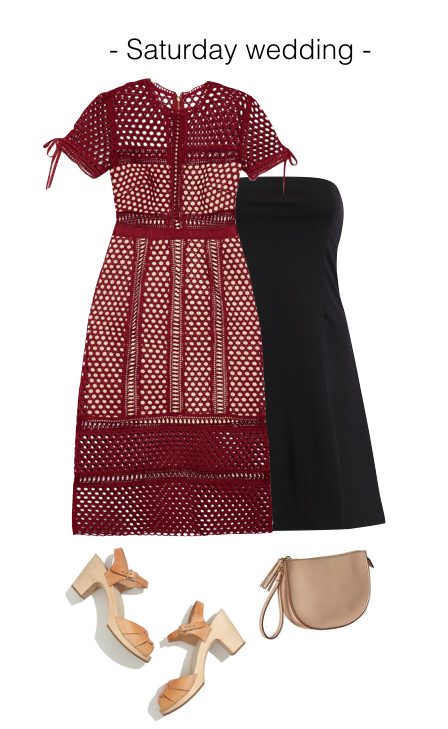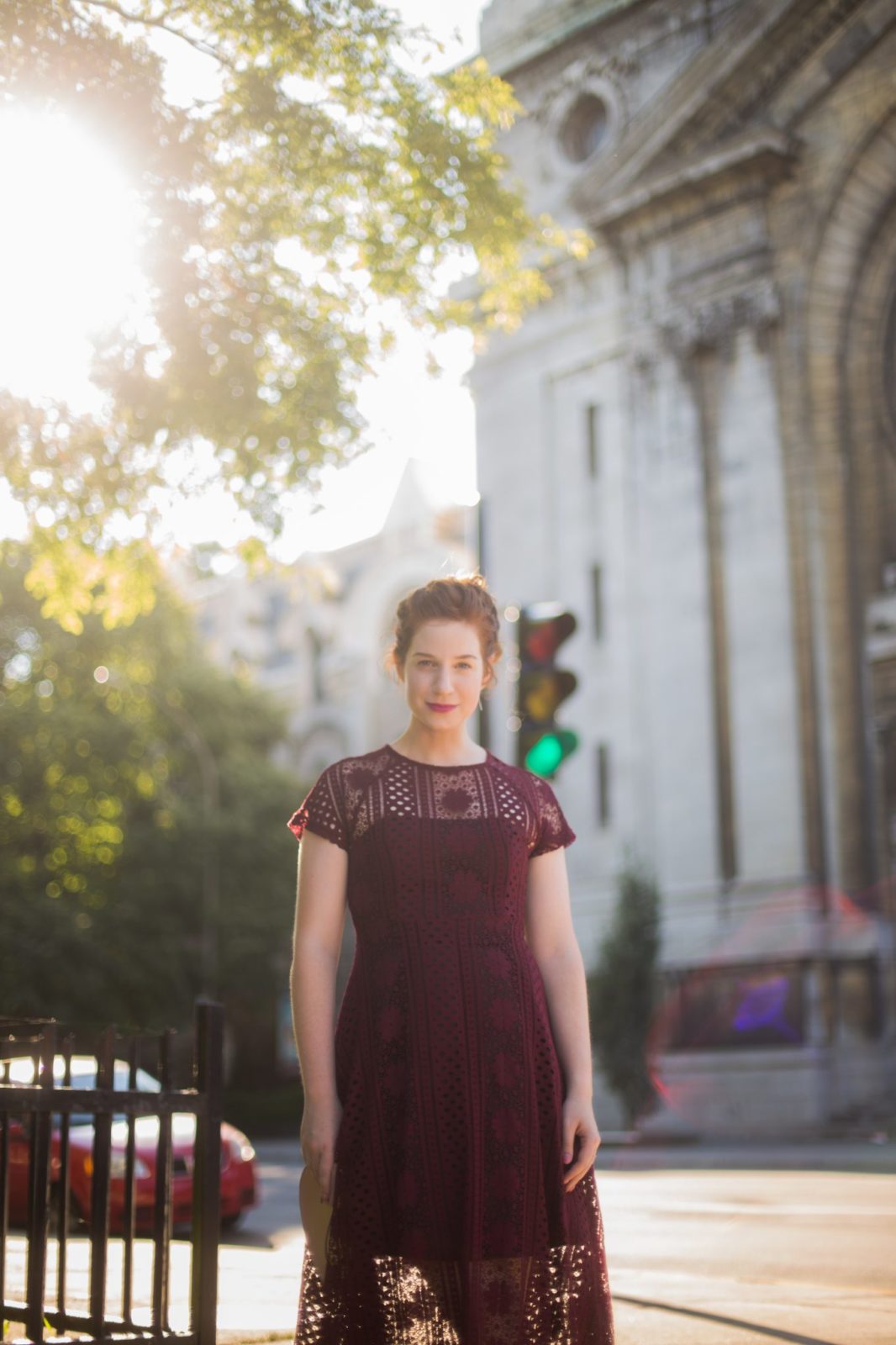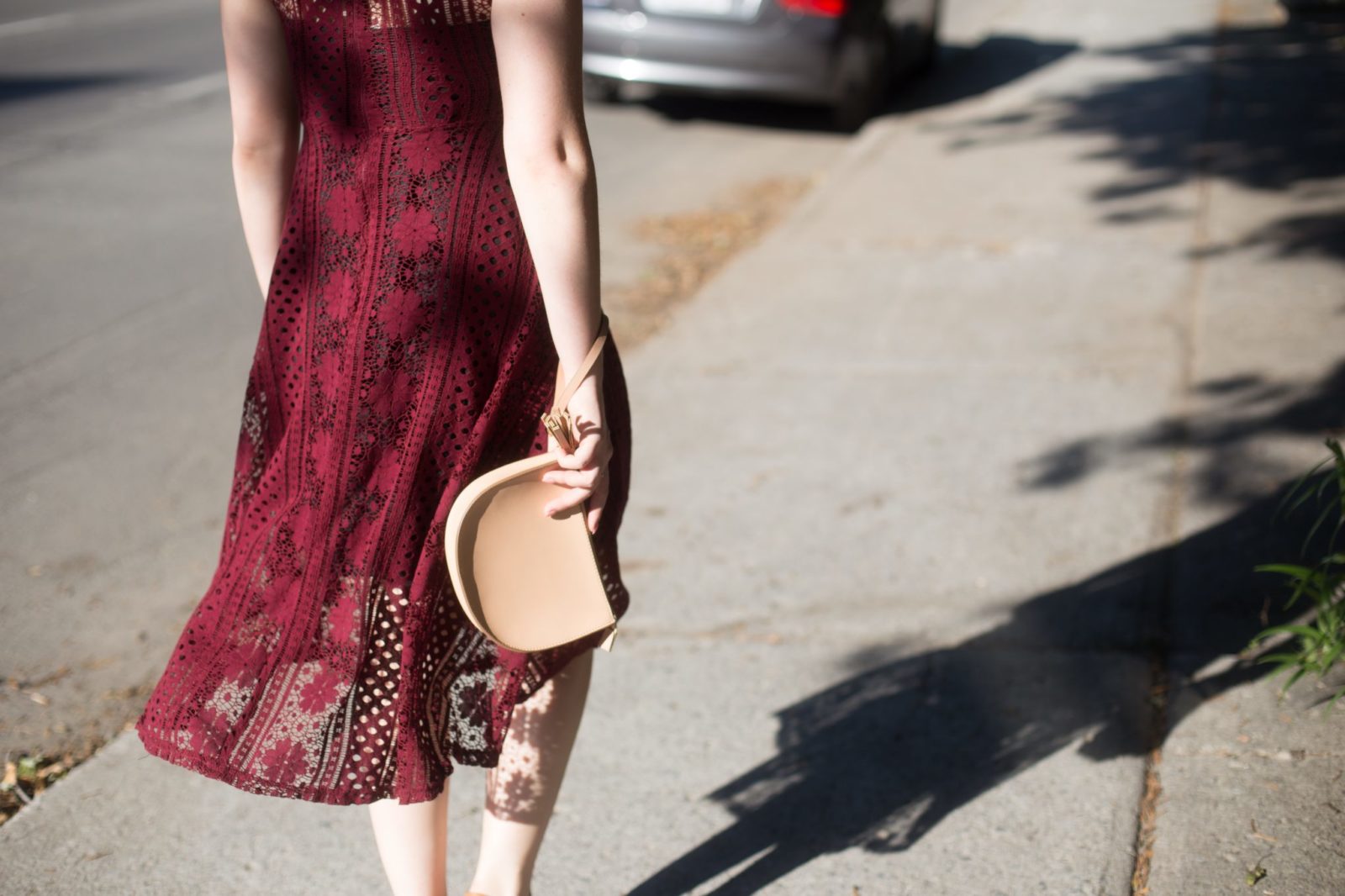 Sunday – Brunch
For this outfit, I'm shocking the world, and re-wearing the dress I wore to the wedding the day before. It's easy to erode the sweetness of the eyelet by layering it over a tube top and high-waisted denim shorts. I'll probably be tired of wearing heels, so sneakers will be my go-to choice and I'll use the silk scarf as a headband once again.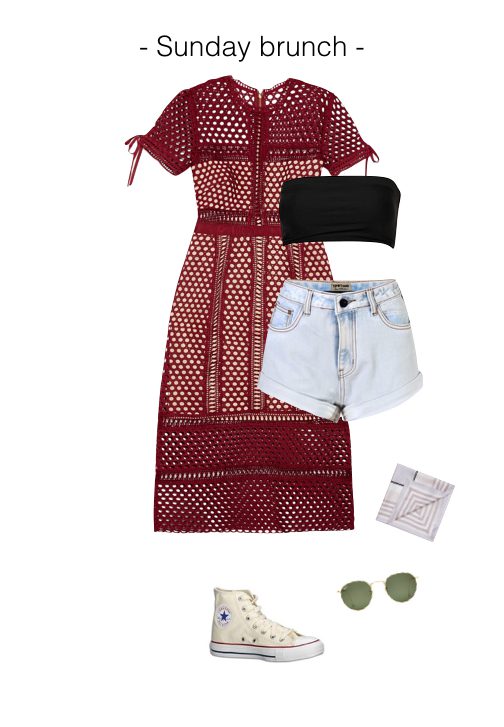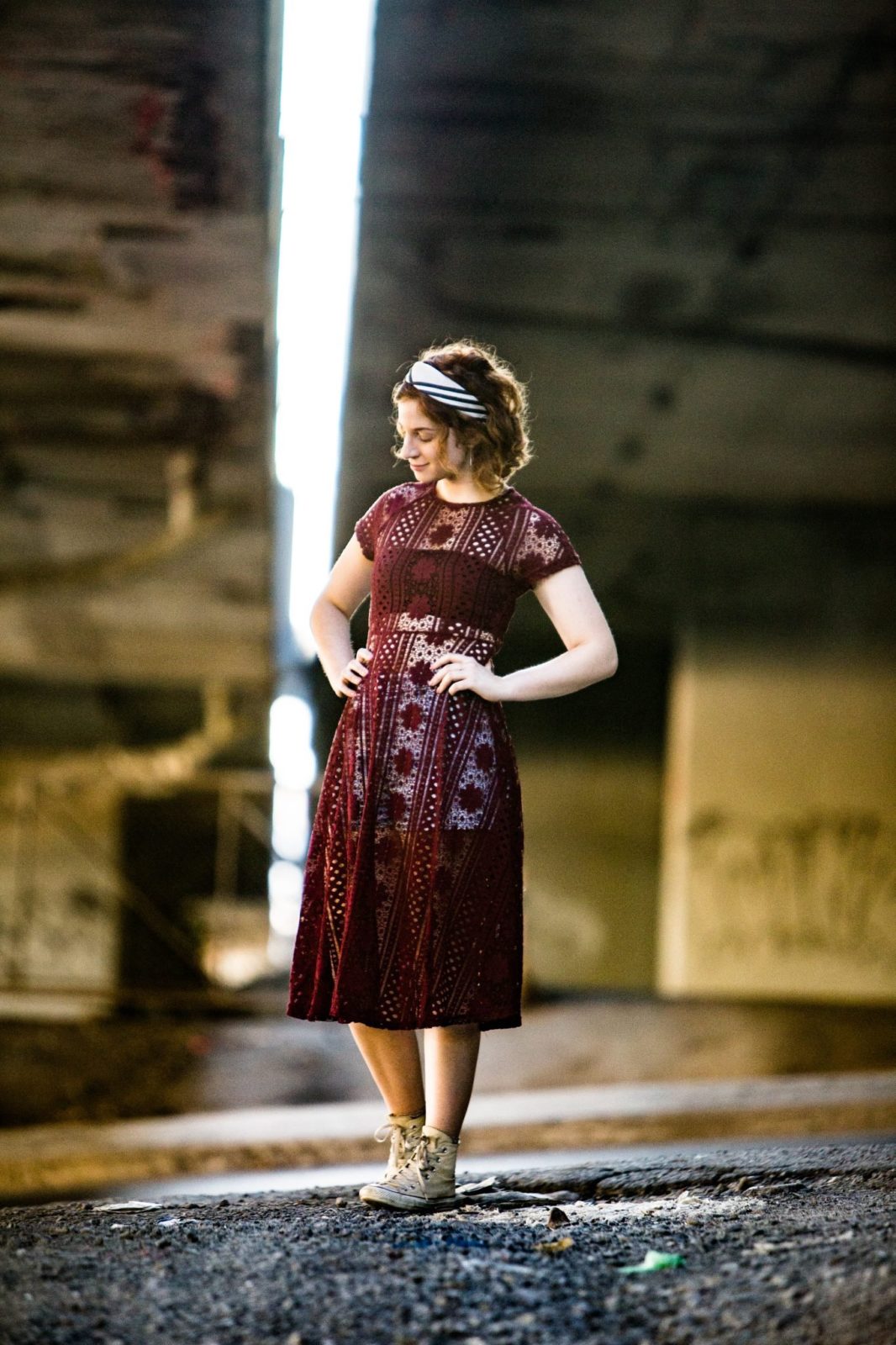 That's it! One dress, three ways. Hope you all have a wonderful Labour Day weekend! Don't forget to use the hashtag #capsulesuitcase next time you travel light!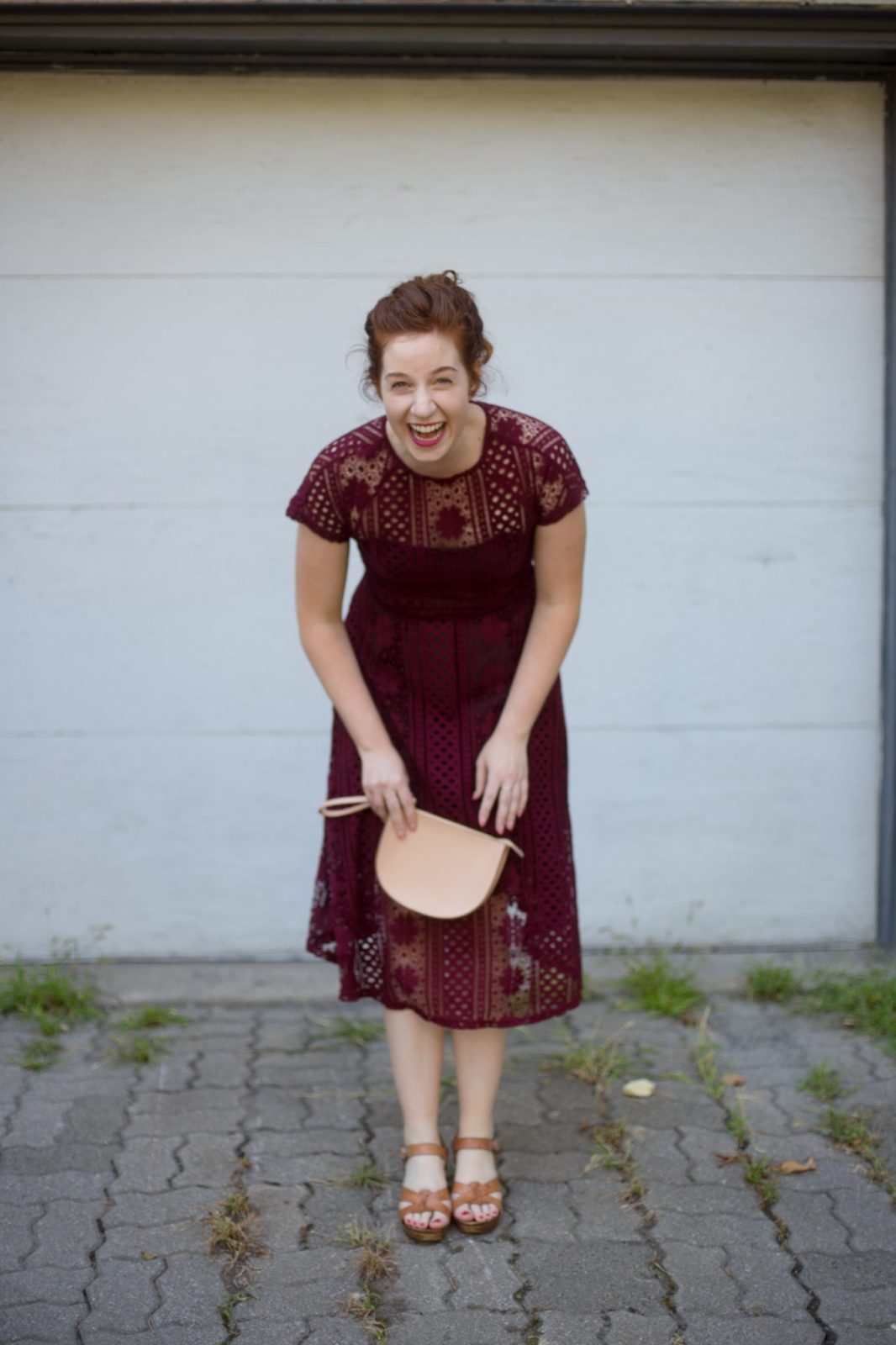 – SHOP THIS STORY –