This September, I did back-to-back trips that took me from the Atlantic Ocean to the Pacific within a week. I spent a weekend in New York City followed by several days in San Francisco, and closing it out with a weekend in Sacramento for work before flying home.
Packing for multiple destinations has become standard for most of my trips. In fact, I've done that for Eastern Europe, California, and more. I try to maximise my trips and cut back on miles travelled by airplane when I can, so sometimes that means combining trips.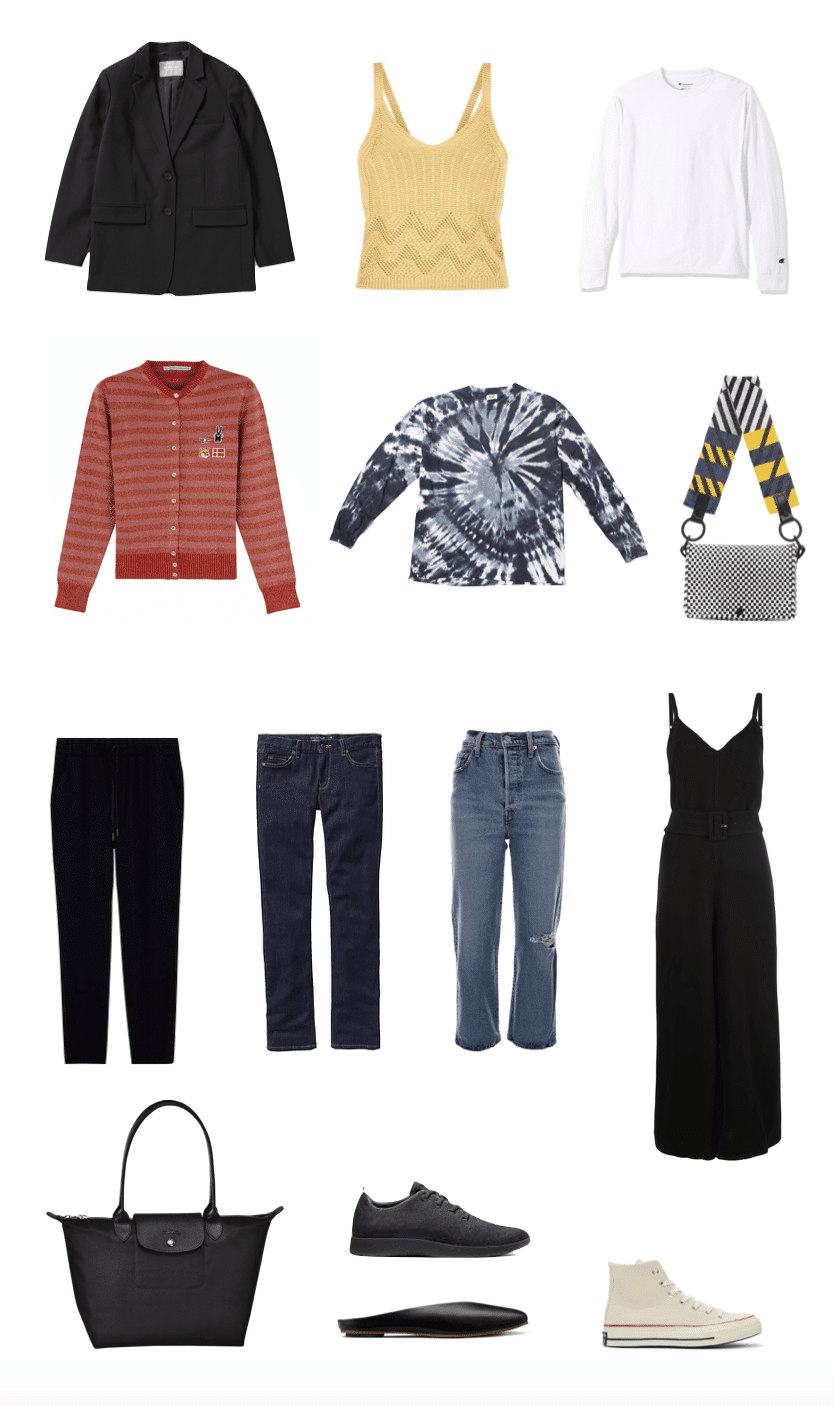 For this trip, I chose to keep it casual, fun, and bright. I made use of several bold pieces from my wardrobe along with trusty staples like sneakers and denim. Because both NYC and SF are walking cities, I only brought comfy shoes. I wore the mules in NYC and Sacramento but not in SF because of the hills. I was afraid I'd slide out of them!
More details on my packing list:
Blazer: Everlane GoWeave, Yellow top: American Eagle outfitters, White t-shirt: Champion, Sweater: Maison KitsunéxPeterJensen, Tie Dye: American Tye Dye in Night Sky, Black pants: Lululemon On-the-fly, Jeans: Mott and Bow Mom jeans, Levi's Ribcage jeans, Bag: Truss NYC Baguette, Black jumpsuit: Sisley, Bag: Longchamp Neo Le Pliage, Shoes: AllBirds, Clarks margot mules, and Chuck Taylors.