Suits can feel like the antithesis of travel wear, but if you have a very corporate job that requires you to travel, you'll need clothing to match.
I've already written about wrinkle-resistant trousers for travel and how to stay comfy while dressing for a business trip. Now I want to zero in on suiting and share some tips for shopping for suits that keep up with a jet-set lifestyle.
First, no matter what the fabric, a suit has to fit you properly. You can also choose your suit based on your body type. Wool is a great fabric for a suit, but not all wools are the same. High-quality ones that are spun to be smooth will last you longer and pack more compactly. A wool suit with a little polyester will wash more easily so you can skip the dry cleaning. A full polyester suit might not be as breathable, but it will be easy to clean and easy to keep wrinkle-free. Below, here are a few options that offer different looks and fabrics.
100% wool but spun in a way that keeps its shape! This is a classic wool suit with a slight design twist. Everlane makes a few trousers in this fabric so you can mix and match the blazer if a few styles.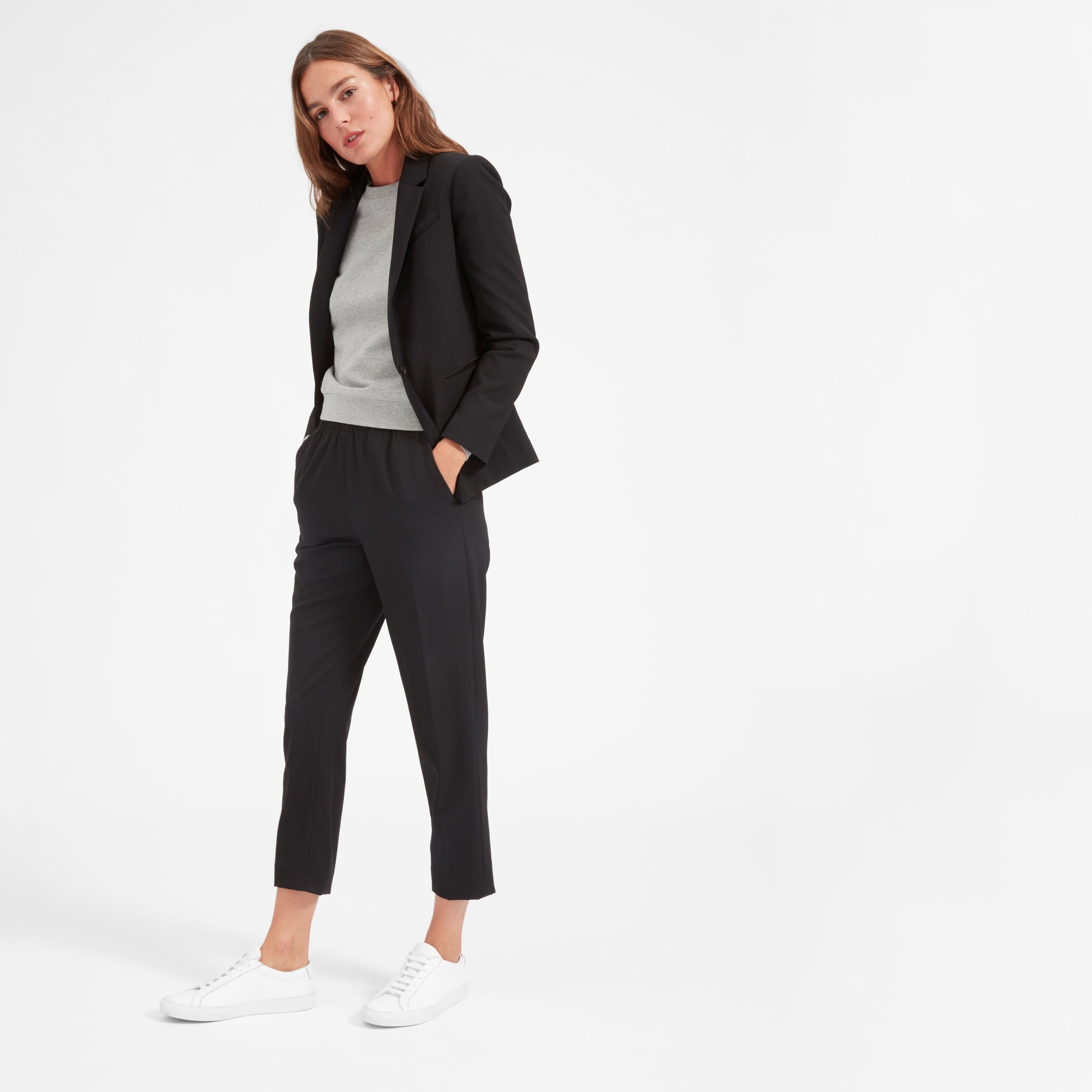 Summertime is a tricky season for suits but a linen-Tencel blend is breezy without the problems of wrinkles often associated with summer linen. This is a great suit if you work in a creative field where standing out is a bonus. Frank and Oak is also a sustainable brand that uses recycled fabrics.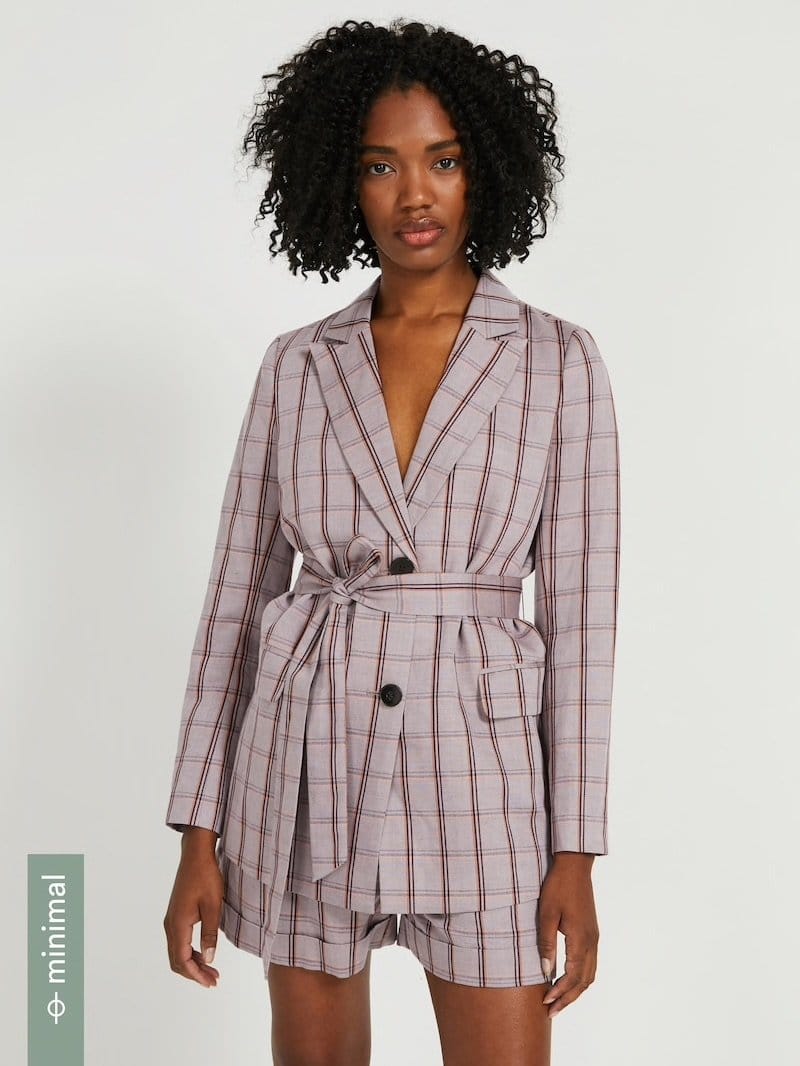 Can you imagine a suit that's water-repellant and great for riding a bike to work? It exists and it's made by Kit and Ace. This brand is known for commute-friendly workwear and this casual suit is cool and retro.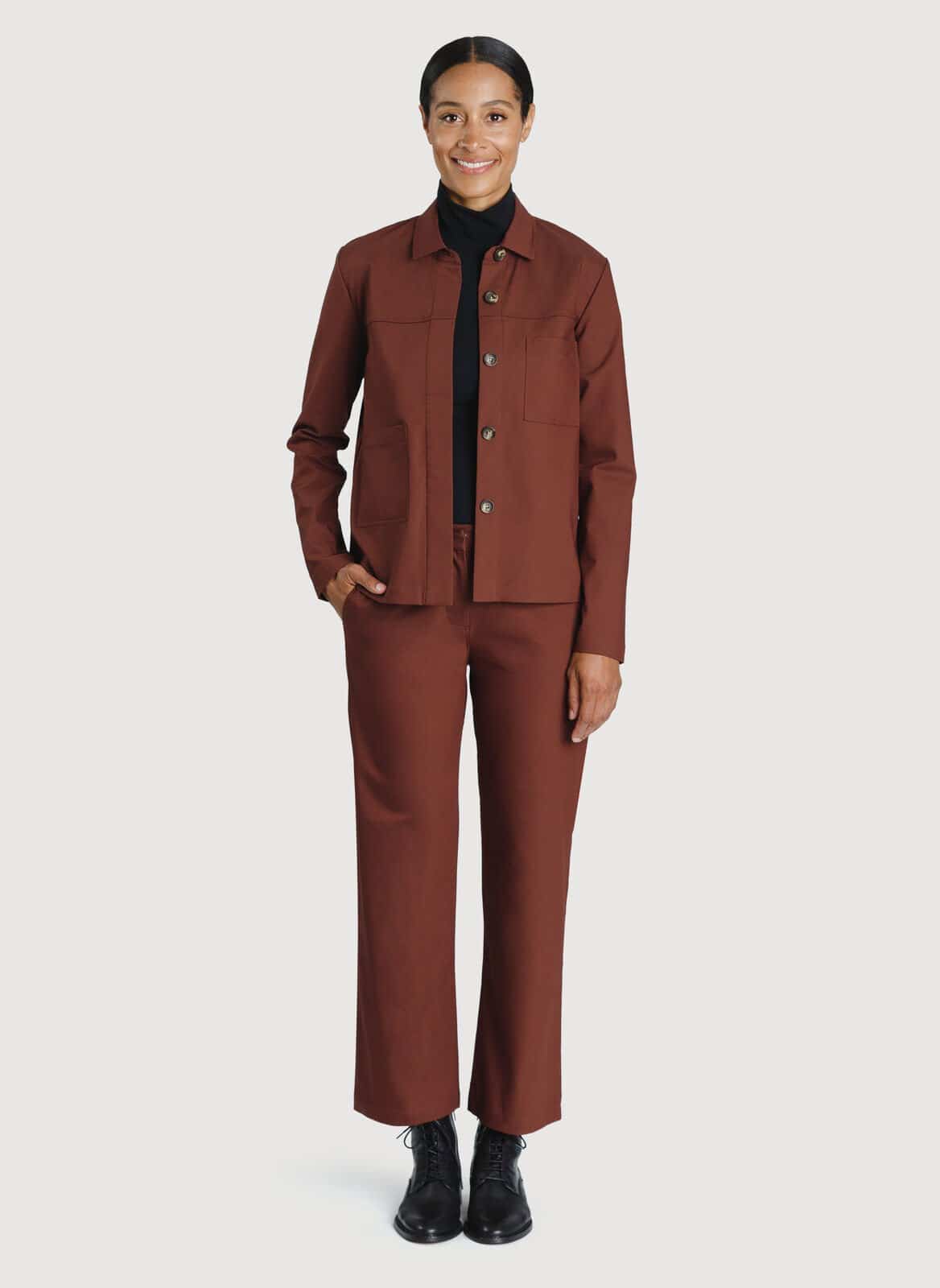 Chic and easy, this suit is all polyester so it's stain resistant and easy to wash. It's a classic shape but the fabric is very modern.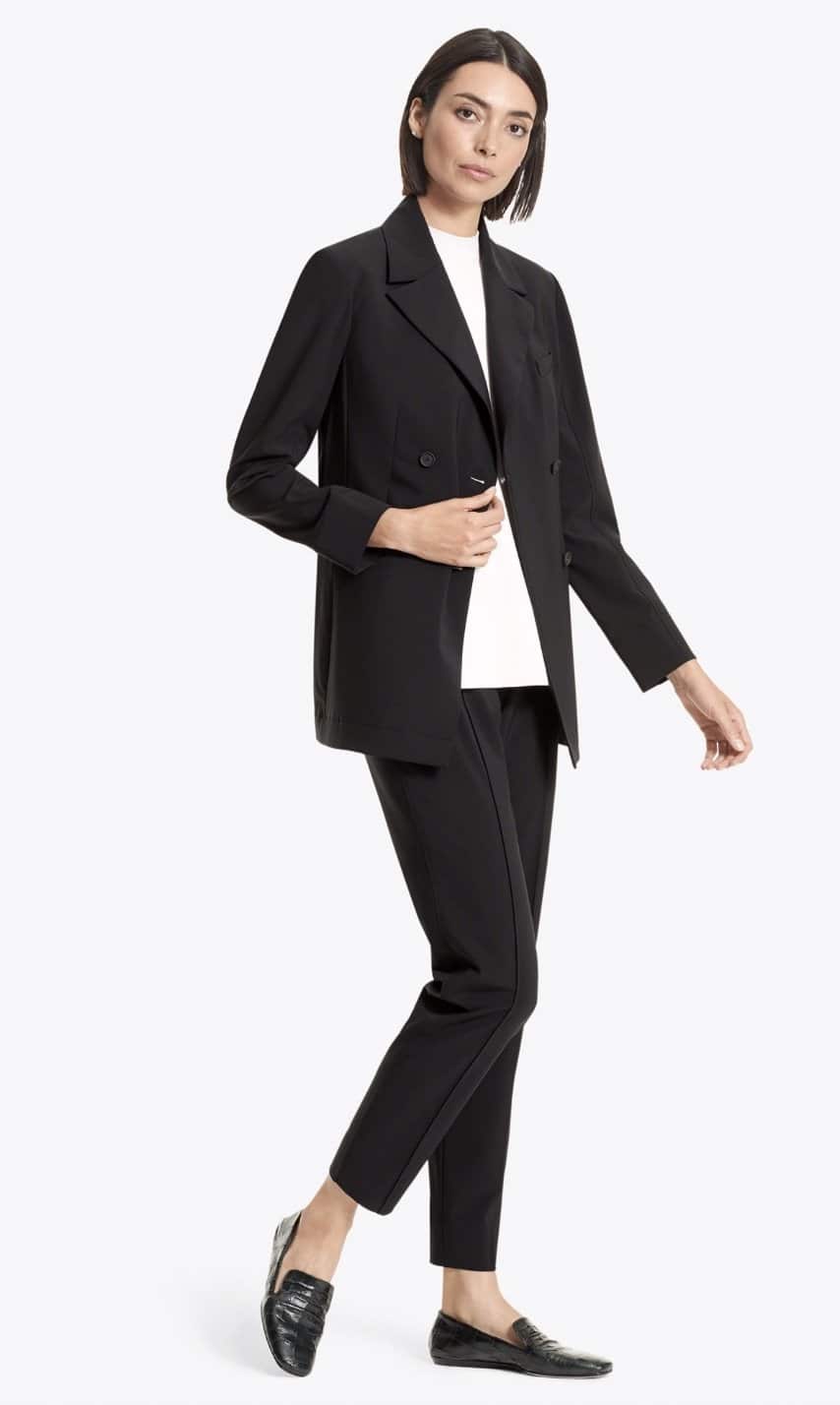 This Banana Republic suit has a classic feel with a few modern touches such as the collarless look and the performance fabric. Their entire Packable line is designed for busy business people and is worth checking out.