Growing up, most summers were spent vacationing in Kelowna, British Columbia. It's a small city in the Okanagan Valley, known for its orchards, vineyards, and the Lake Okanagan Ogopogo monster.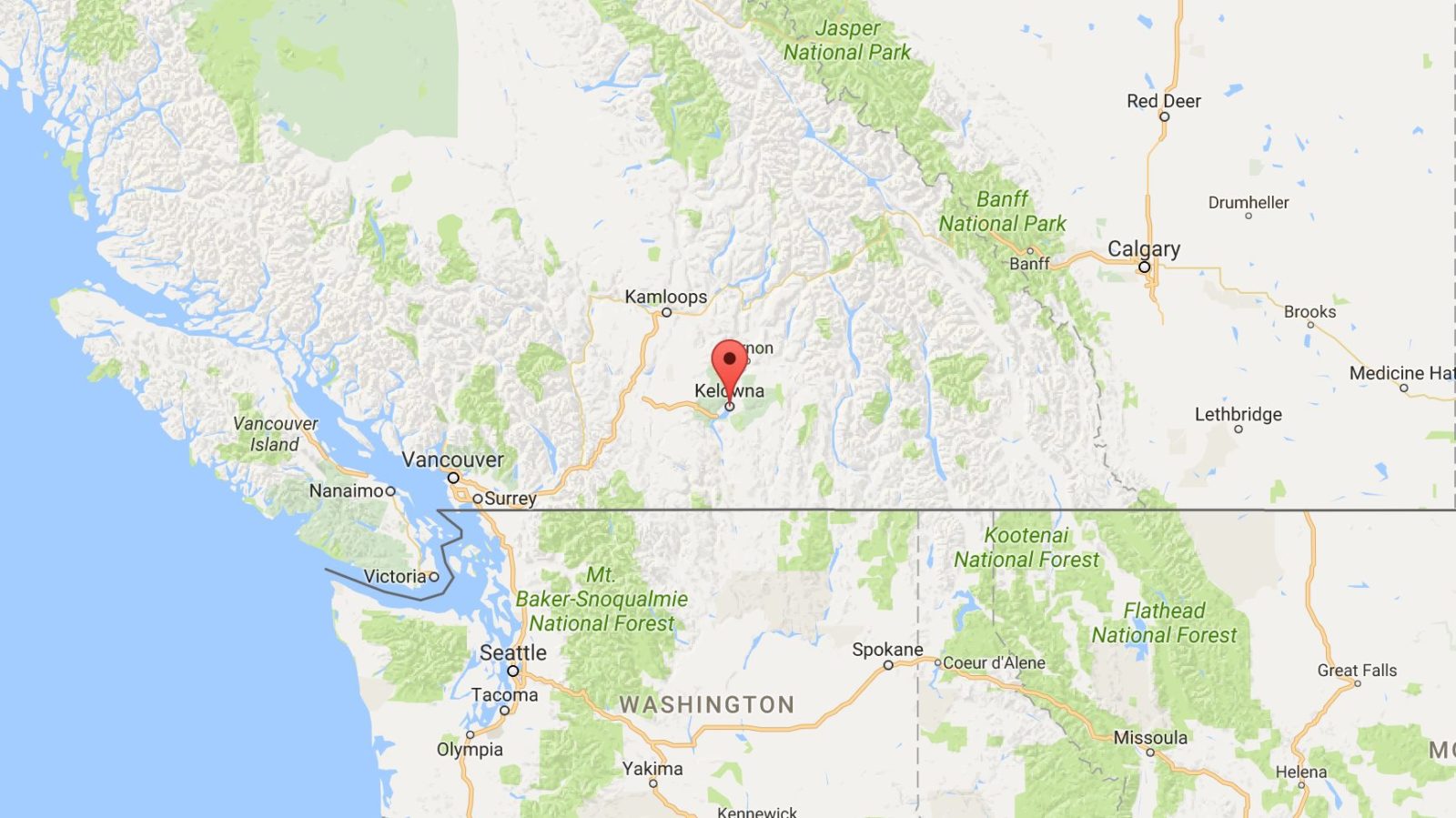 The Trip
My grandmother lives in a beachfront house on the lake and I've tried my best as an adult to maintain the tradition of spending a few beautiful sun-filled days there in the summer. This year, I've planned an 8-day trip and lined up my vacation days with my parents to get maximum inter-generational quality time.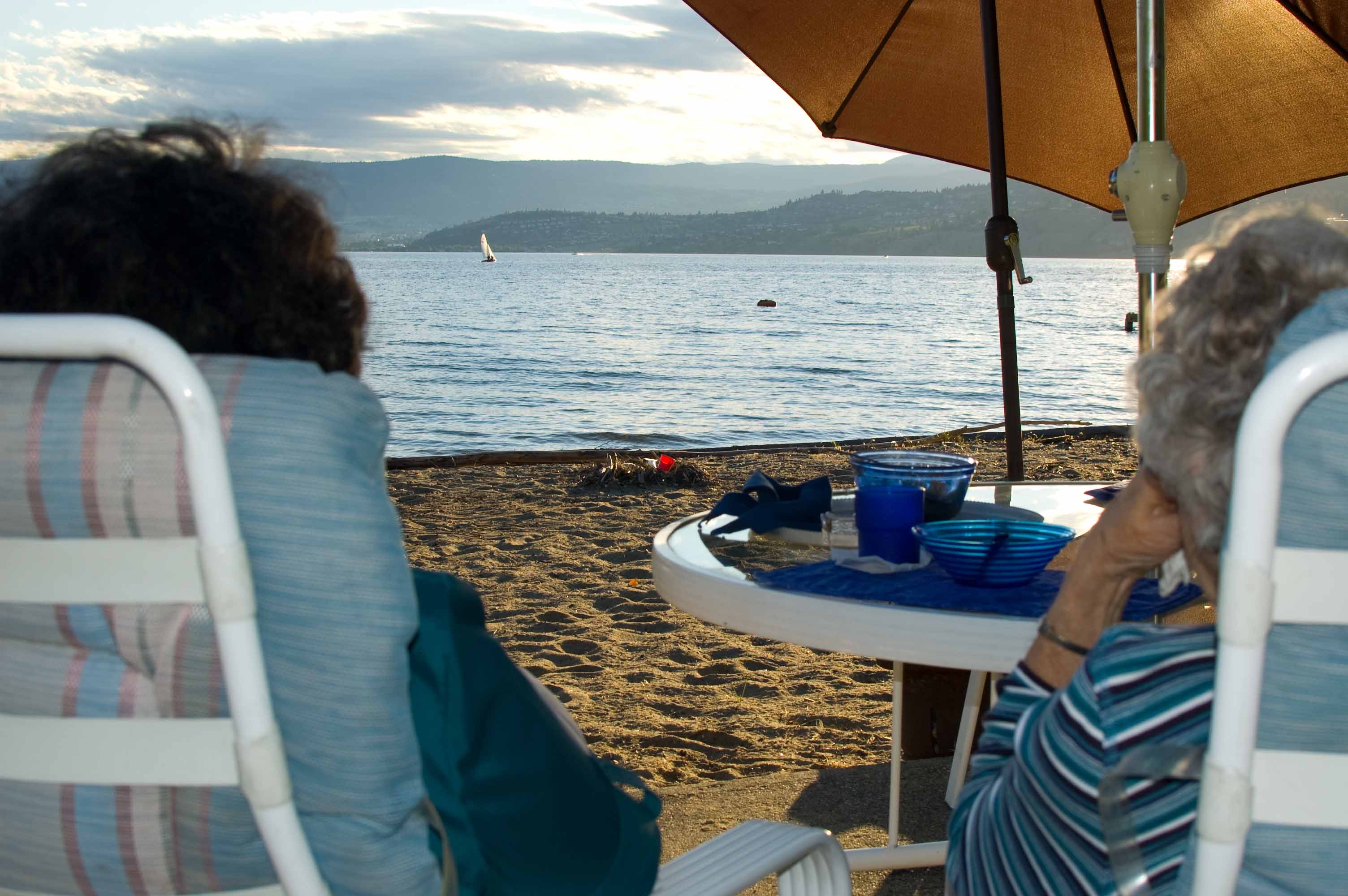 What do I have planned in this sleepy retirement/vacation town? I expect half of my time will be spent accompanying my grandmother to the Golf and Country Club, church, wineries, charity events, and hosting friends at the house. For this, I'm going full-on prep — pretending I'm going on a cruise and that I really love JCrew. Kelowna has perfect weather with a dry and sunny 25-30°C in the day time and a cool 18-20°C in the evenings. This makes it really easy to pack, since I'm pretty much always comfortable with pants or shorts.
The Inspiration
I chose navy and white as my colour scheme, which is pretty easy for me, as it's my favourite colour. It's also my grandma's favourite colour so she'll love that. I packed a simple but versatile drop-waist dress, linen pants, a gingham blouse, and an off-the-shoulder chambray top. I adopted the classic vacation accessories of a panama hat, straw bag, and espadrilles. It's certainly going to be more…WASP-y than my usual style, but I'll fit right in and my elders will love it.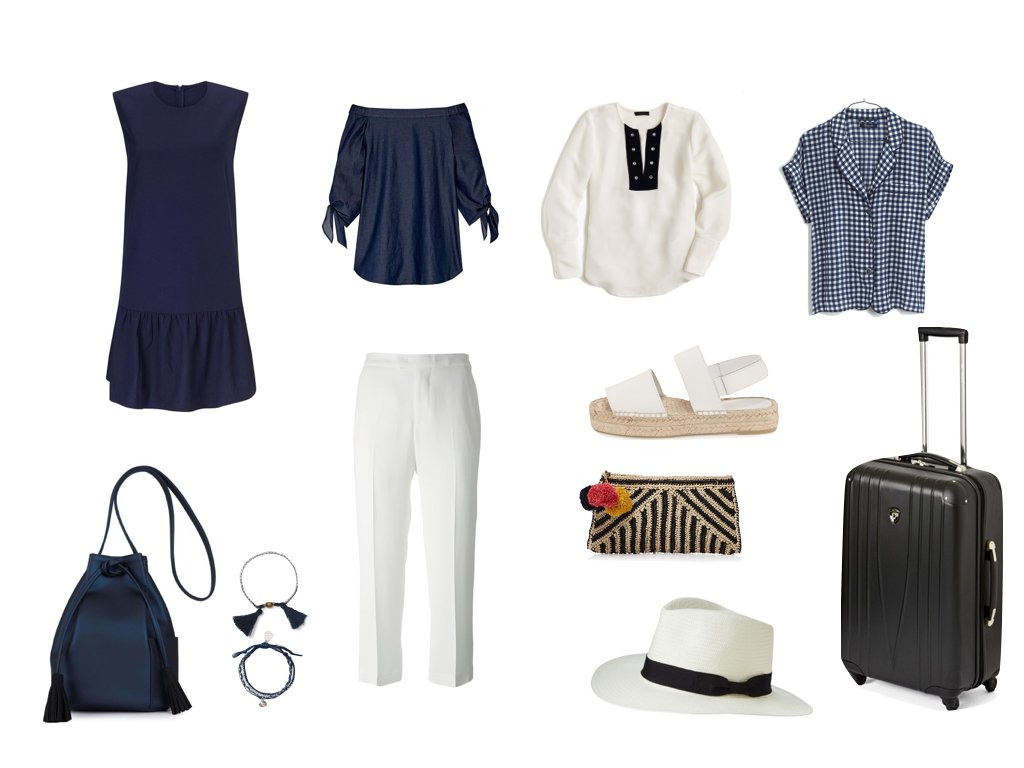 Similar items: dress, off the shoulder top, espadrilles, bucket bag, whimsical straw clutch, suitcase, panama hat
The second half of my trip will be spent lounging around the beach, catching up on side projects on my laptop, swimming in the water, or trying to keep up with my parent's fitness routine and general athleticism that so clearly skipped a generation. For this I packed relaxed clothing like my jean shorts, romper, jersey midi dress, and lightweight sandals. I also packed a lot more workout wear than usual which I'll probably mix and match with non-workout items when hanging around the house. I packed a tongue-in-cheek sweatshirt similar to this one by Pony MTL and several bathing suits, because that's all I really want to wear on a lake-side vacation anyways.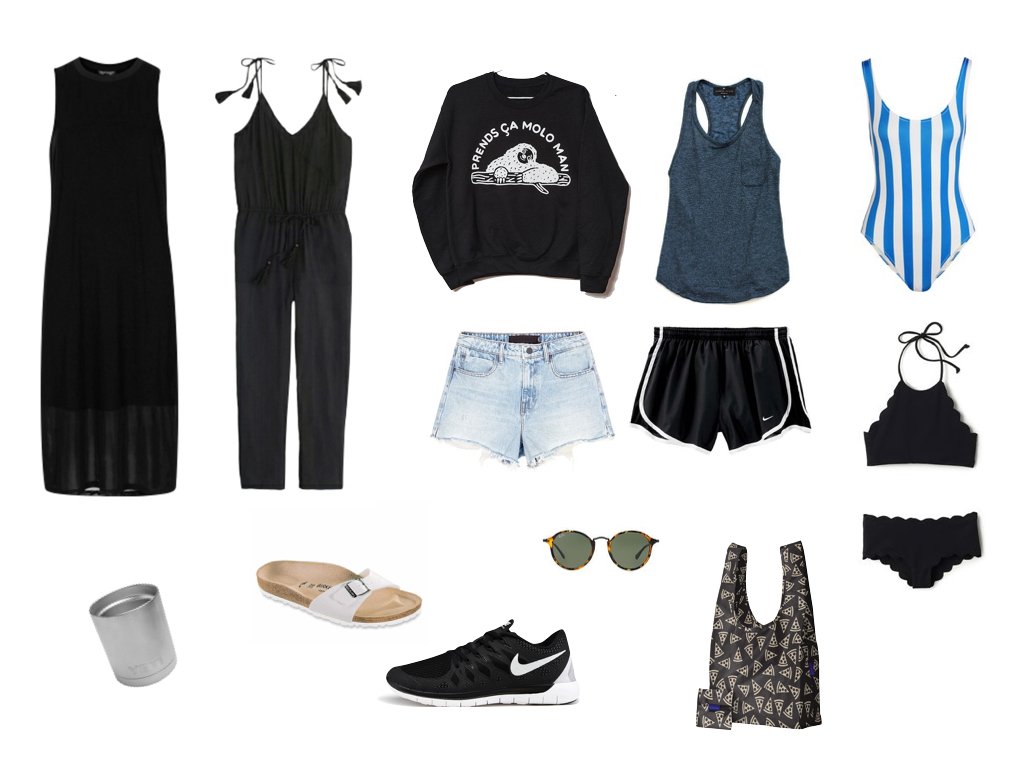 Similar items: Bikini, sunglasses, Birkenstocks, Nike Free shoes, one-piece bathing suit, shopping bag, Yeti tumbler.
I'm bringing my own turkish towel, not because I won't have access to a towel, but because I'll be using it as a blanket, beach mat, sun-cover, and sarong, and it'll just be nice to have it on hand. I'm also bringing my own water bottle and earbuds for running. We'll see if I actually use them. I also always pack a water-repellant shopping bag, like this Baggu print bag, which I use to carry magazines, a towel, and sunscreen from the house down to the beach.
I feel like I slightly under packed for the length of time, but I have no one to impress, no set plans, and access to a free washing machine so I'm not worried at all.
If you're in the area, come down for a swim!