Earlier this month, I was scheduled to speak at WordCamp Seattle, a conference where the company I work for was also sponsoring and had a booth.
For these events, I usually spend the weekend preparing my talk, meeting people, standing behind a booth, or networking at the afterparty. I really only have a few hours in between everything to explore the city I'm in. That's why this time around, I decided to take a late flight home on the Monday after the conference, so I'd have several hours to visit Seattle. I'd never been before, so I wanted to make sure I fit in some tourist time.
My Seattle Travel Capsule Wardrobe
On West Coast trips, somehow I'm always feeling the colour green and this time was no different. If you look at my California, British-Columbia, and Portland packing lists, there's always a fresh nature-inspired vibe. Now that I think of it, when I'm in the Midwest, I choose more reds and browns, and when I'm on the East Coast, I choose blacks and blues! Weird!
Anyway, here's what I packed for Seattle in a snapshot.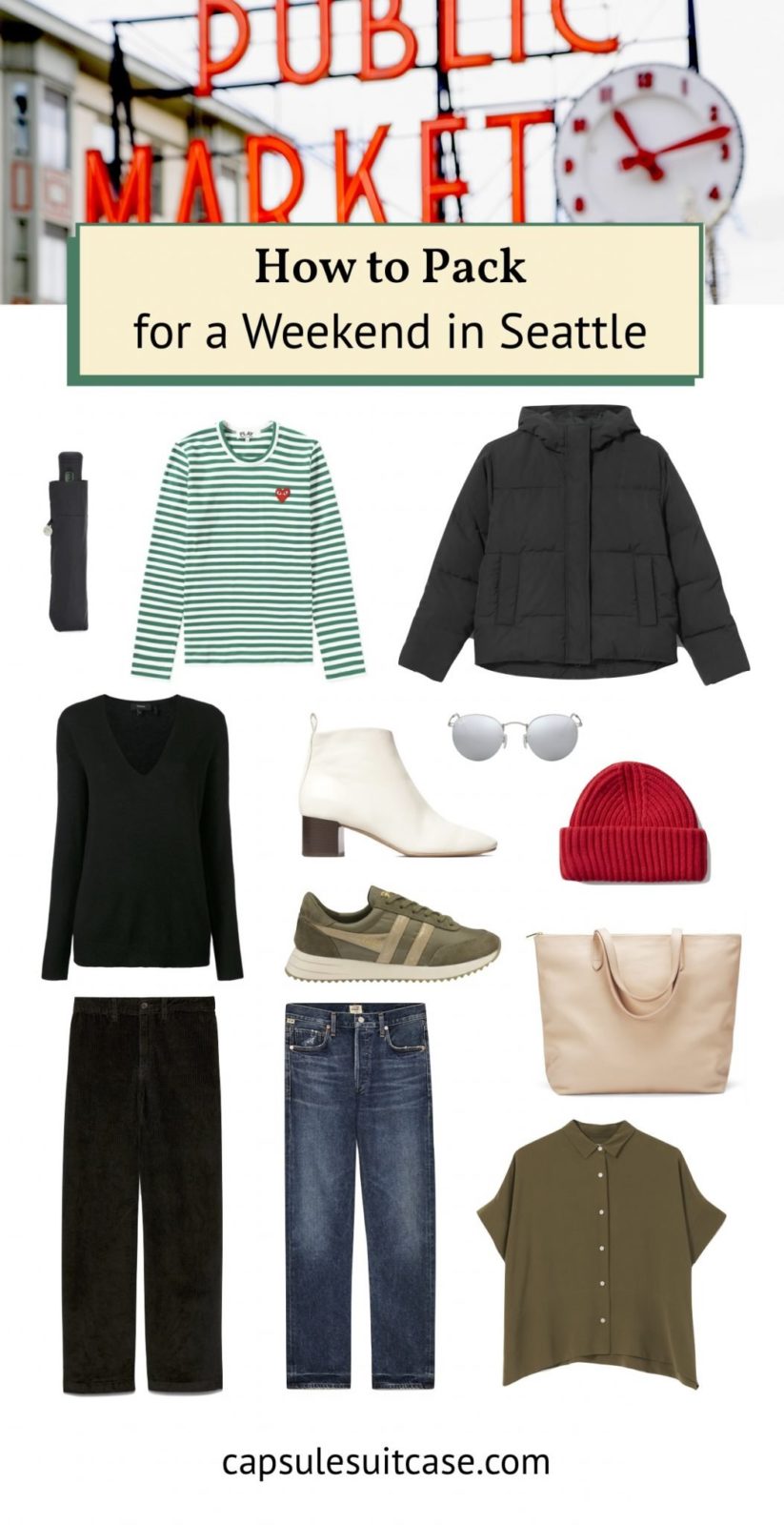 Umbrella / Second-Hand Designer Striped Shirt / Everlane Puffer with Hood / Black Sweater / Everlane Day Boots in Bone / Sunglasses / Red Hat / Gola Sneakers / Cuyana Tote / Green Wide-Leg Pants / Blue Jeans / Silk Blouse
The weather in Seattle around November was starting to get chilly but we ended up having great sunny weather most of the weekend! For that reason, I was able to pack a simple down light-weight coat rather than layering a rainproof jacket over top. I still packed a travel umbrella, but that's sort of always in my bag anyway. For a bit of playful contrast, I added a pop of red to contrast with the green.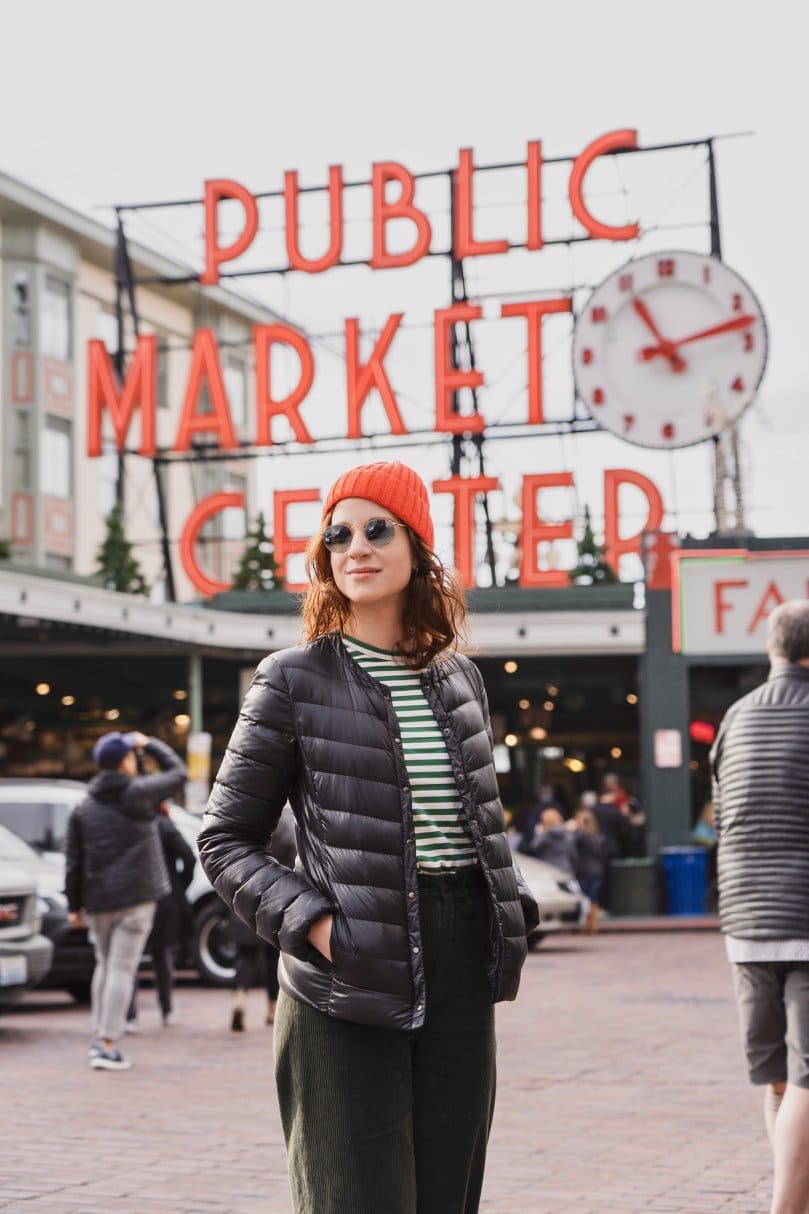 My packing list started with fairly simple pieces like some jeans, sweaters, and sneakers, but updated the look with a more trendy style with these deep green corduroy wide-leg pants (I've been watching a lot of reruns of That 70's Show lately), a designer shirt, and a bright red beanie. My one accessory was a big leather tote which I used to carry my laptop at the event and all my travel necessities when I was flying.
What to Visit in Seattle
Because I booked an evening flight home, I sought out a Cabeau travel pillow, which I've been told is the best one available at airports and Amazon's Top Choice. Sure enough, I found one fairly quickly and actually slept for three whole hours on my flight!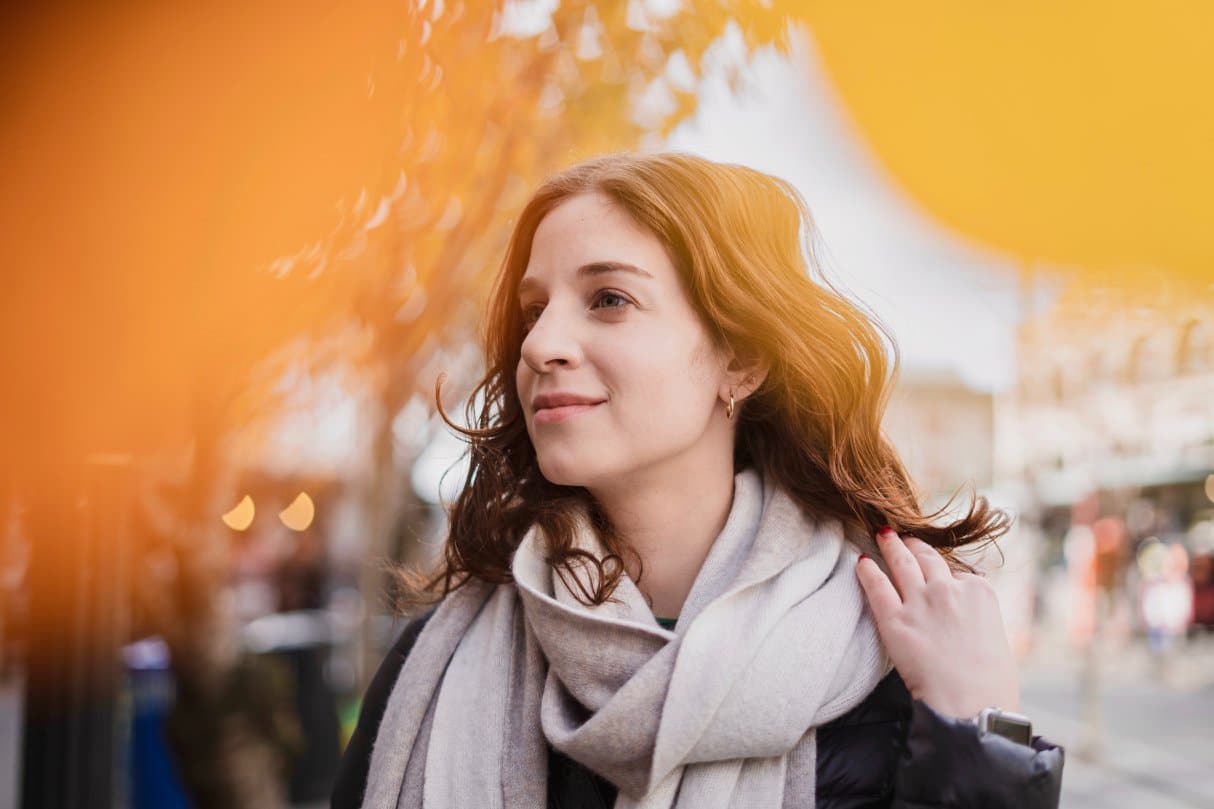 Some of the places I was able to visit on my trip to Seattle were the Space Needle and the Chihully Gardens nearby but I didn't go up the needle because it was already dark and we didn't want to pay for admission. I spent a fair amount of time at Pike's Place Market and Pier 57, and even rode the Ferris wheel. One thing people tell you to check out is the fish vendors at the market that throw fish to one another before packaging it up for a customer. Before heading home, I strolled through the market, saw one of the original Starbucks cafés, and stopped by the infamous gum wall.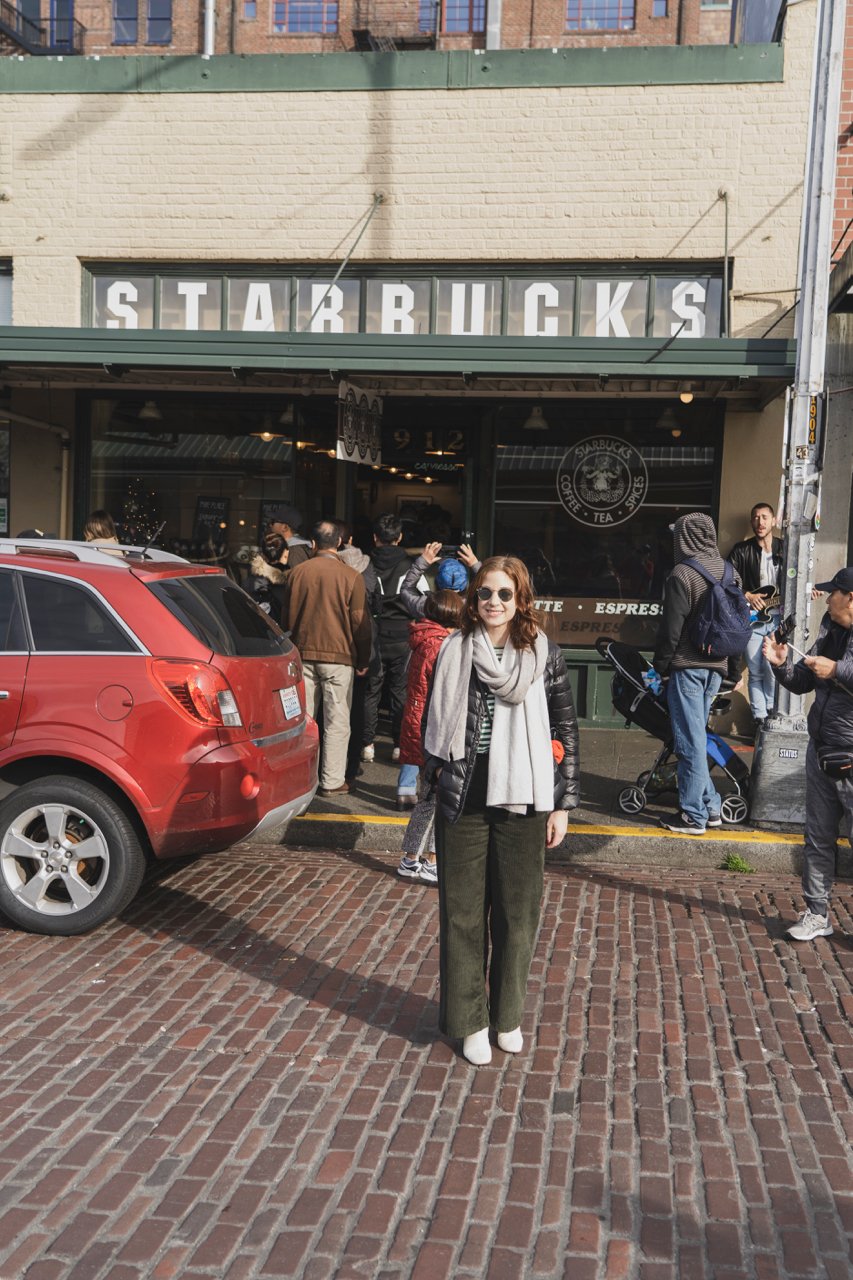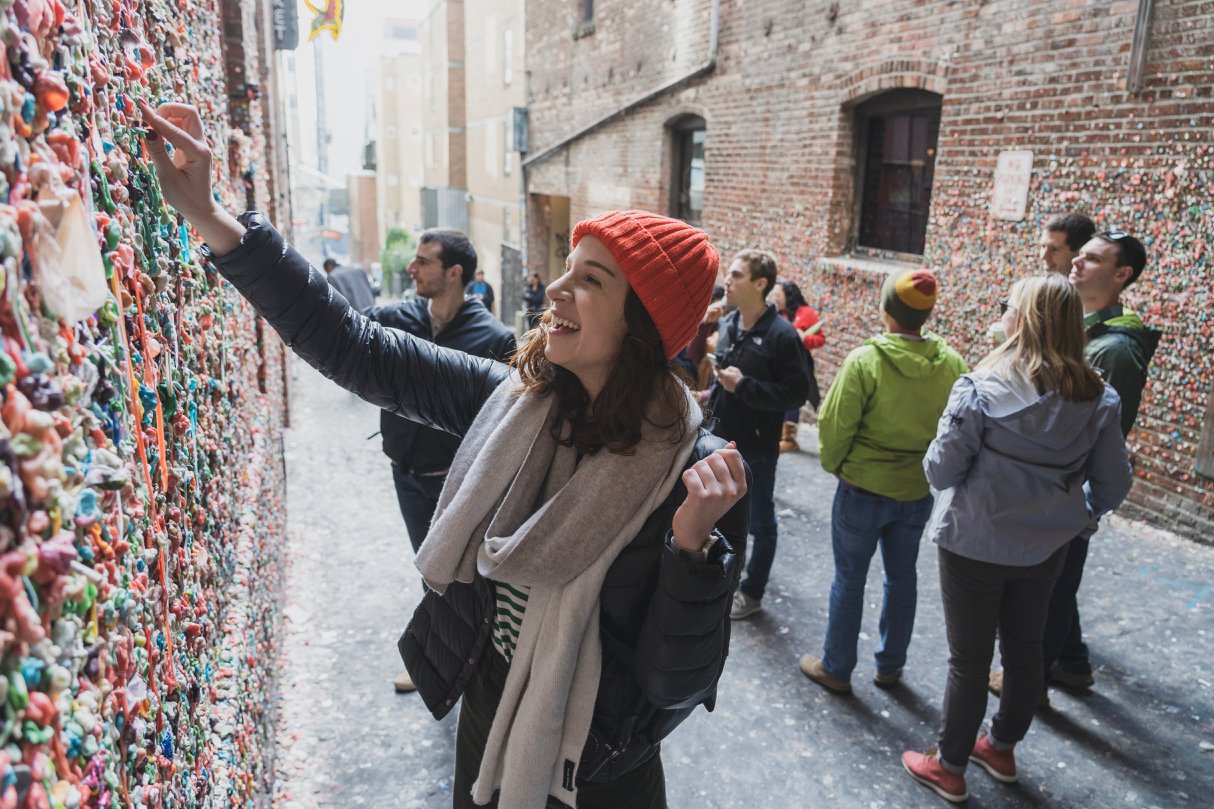 Happy Travels xox