It's that time again: turkey day! Except I don't really eat meat, so for me it's an excuse to eat way too much pumpkin pie. This year, most of my family is meeting up at my sister's country home near Ottawa. She has a huge chunk of land including wooded areas and a fire pit. It's the best of both worlds because it's a house but has the feeling of a nice cottage.
The activities we've planned, weather permitting, are street hockey, walking in the woods, maybe some outdoor tag and frisbee, some indoor board games, food eating with our mouths, campfire s'mores, and church on Sunday morning.
Packing for a Thanksgiving trip
I'm bringing a blend of functional and cozy for this capsule, which opens up the options for cool and/or confusing combinations. Track pants and a shearling jacket don't belong together…or do they? I chose all neutral colours, because I'm just boring that way, and I'm kind of afraid of getting things dirty, which with blacks and beiges, doesn't concern me as much. I chose lots of warm tops that I can layer or not, as the weather fluctuates.
My Thanksgiving packing list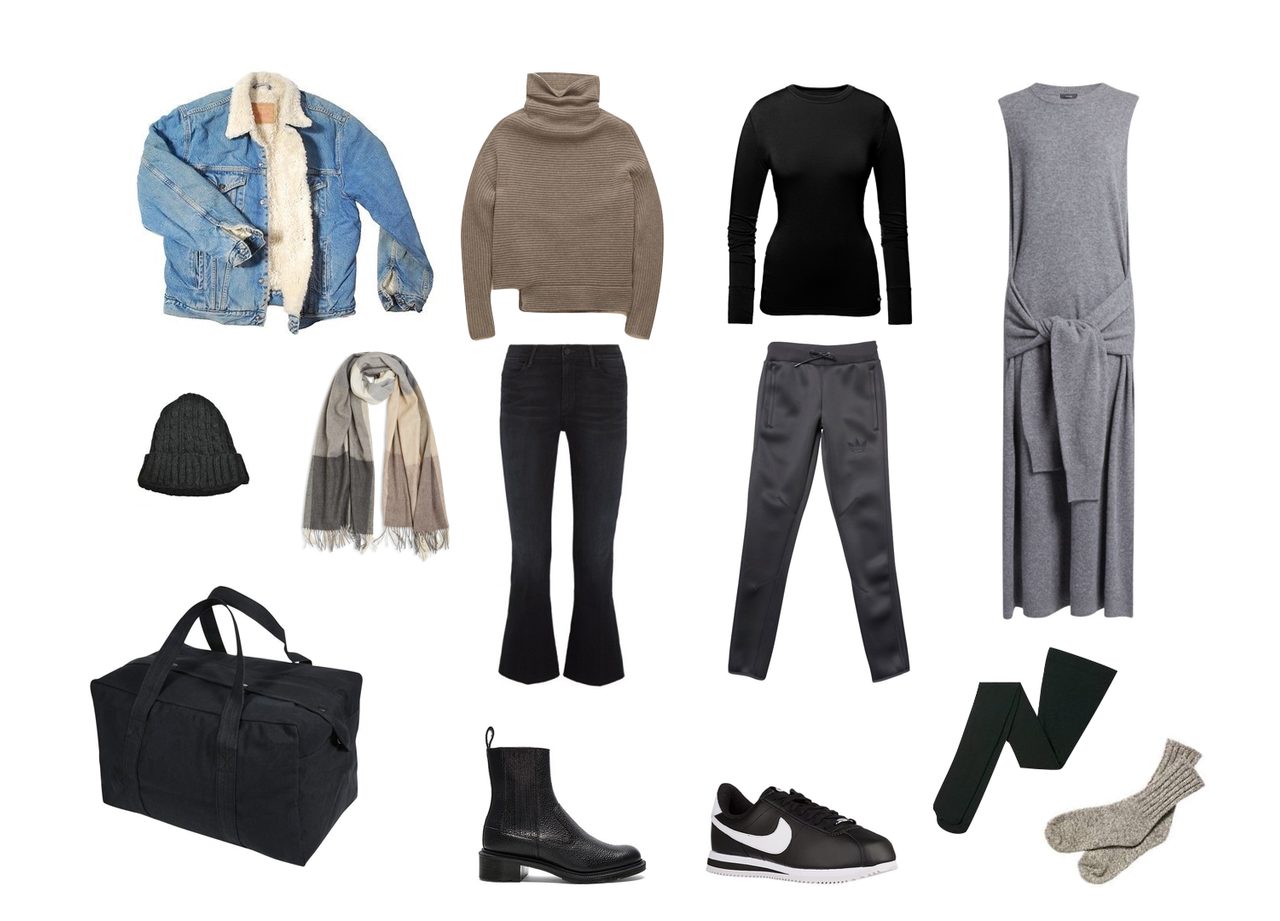 Let's break down what you see here:
Fellow Canadians, enjoy your long weekend!