Ah Quebec City, the historic and charming capital of my home province. I was actually born on the south shore of Quebec City, but I only lived there until age two and definitely consider Montreal my home.
The Trip
This weekend was my nephew Ben's 5th birthday. He's a hilarious little guy who loves orange, is always willing to help, and is just getting into Lego in a big way. I don't think I've ever been to one of Ben's birthday parties, because he's always lived in a different city. Now that he's only a 3-hour drive away, I decided it would be a fun quick trip to make.
The Travel Capsule Wardrobe
For this short trip, I just wanted to be cozy. I chose a wool knit pencil skirt and a matching merino sweater. The coziest twin set ever. For the next day, I brought a similar sweater, but in camel. I paired that with my winter parka and some sturdy but stylish boots, and voilà, my weekend look. Pourquoi faire compliqué lorsqu'on peut faire simple!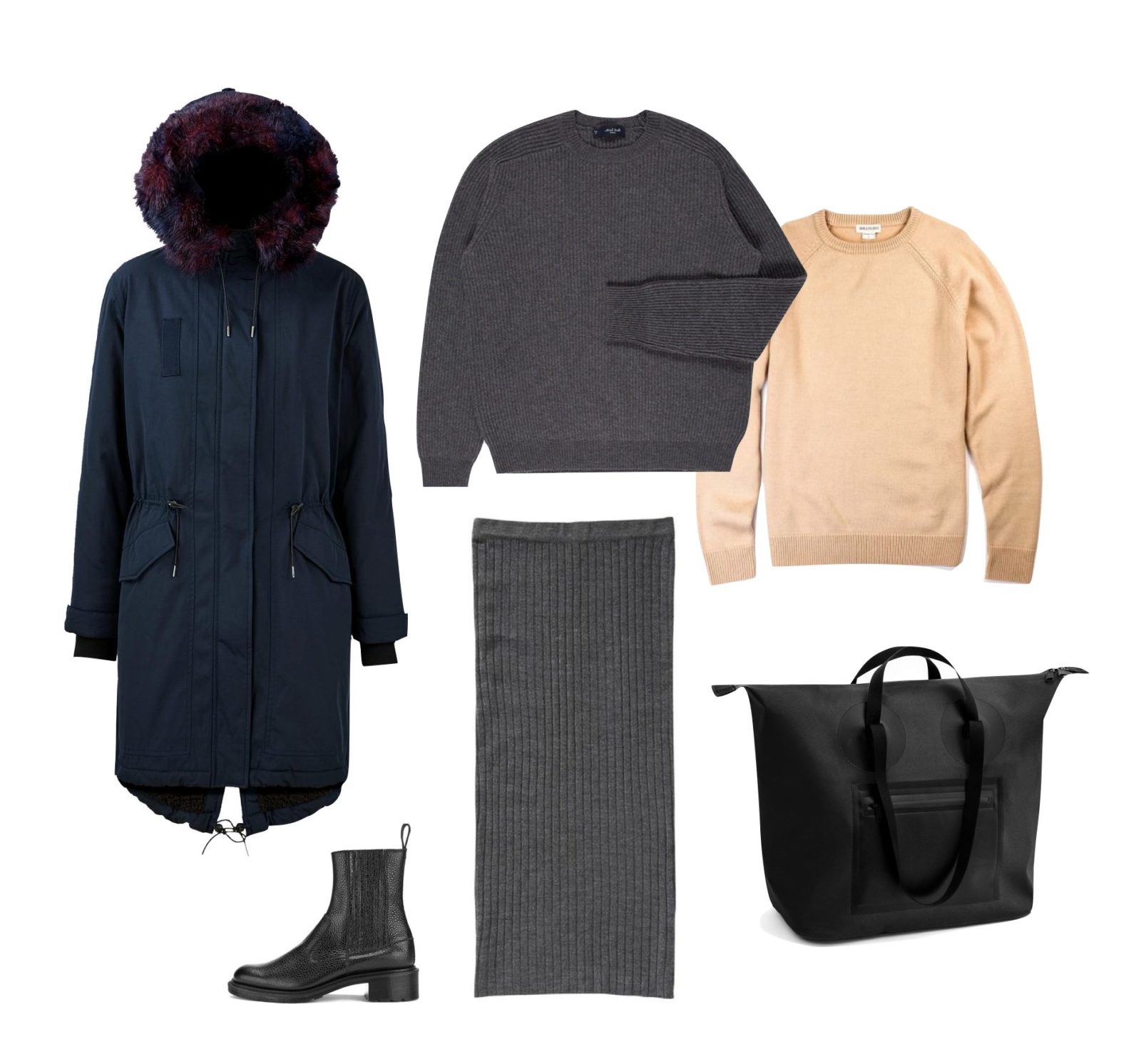 – Shop this look –
Fishtail Parka in Black / Double Face Midi Skirt in Mixed Black / The All-Day Merino Crewneck in Grey Heather / Ribbed Crewneck in Camel / Doc Martens Eleanore Boot / Black bag
If you get the chance to go to Quebec City before the Holidays, be sure to check out Le marché de Noël Allemand – a typical German market created by the German community of Quebec City. I ate sauerkraut, pretzels, swiss melts, sugar doughnuts and drank mulled wine.