Visiting Portland
This month, I flew out west for a trip through Calgary, Kelowna, and ending with a one-week stay in Portland, Oregon.
Portland is one of those cities that was on my radar but never quite convenient enough to fit into my travel plans. So, when the opportunity arose to visit on a recent work trip, I jumped at the opportunity. I was toying with the idea of visiting elderly grandparents in Alberta and British Columbia, so it made sense to wrap it all into one trip while I was in the area.
I chose to fit everything into one sporty duffle bag, since it's summertime, and I could get by wearing a whole lot of jersey and silk on repeat. To be honest, I do regret not bringing a rolling suitcase even if it would have been half empty. I could have avoided some back pain and I was mostly riding around in cars to and from the airports anyway. My mistake inspired me to order an Away suitcase because Instagram is in love with it and I'm a sucker for travel trends.
What to Pack for Portland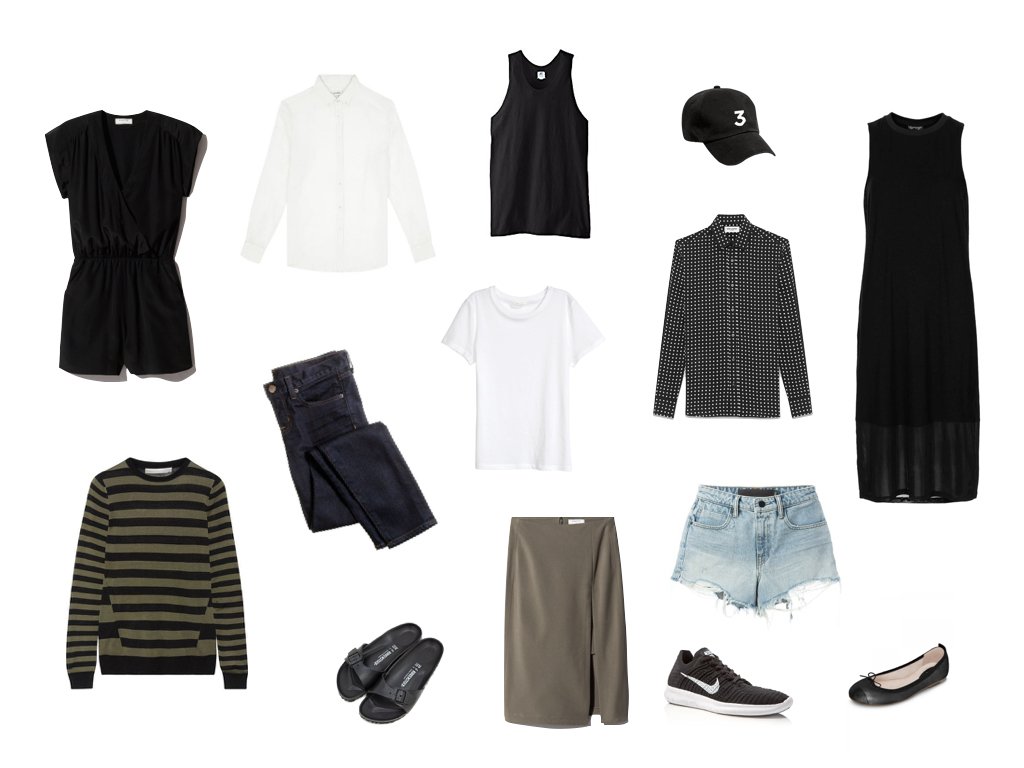 For this trip, my colour scheme was white, black, and olive green. I chose to pack a simple flat canvas tote bag, that I could roll up and shove in my duffle bag when I didn't need a purse.
For footwear, I reached my quota of three pairs per trip, choosing to bring Birkenstocks, Ballet Flats, and Nike sneakers.
For tops, I brought a white linen blouse, a white t-shirt, a merino wool tank top, a silk printed blouse, and a green striped sweater. I added dark jeans, light denim shorts, and not pictured, some quick-dry jogging pants and a bathing suit.
I added a silk romper, a jersey tank dress, and a jersey stretch pencil skirt that also came to my Florence team meetup.
Discovering Portland
I lucked out and got some amazing weather all week. My team and I spent quite a bit of time working but when we kicked back, we got to try some kayaking and standup paddleboard in Tomahawk Bay, bike rentals, exploring Washington Park, taking a river cruise along the Willamette, and eating and drinking in the trendy Pearl District. I also visited the Saturday Market, the Portland Art Museum, and Chinatown.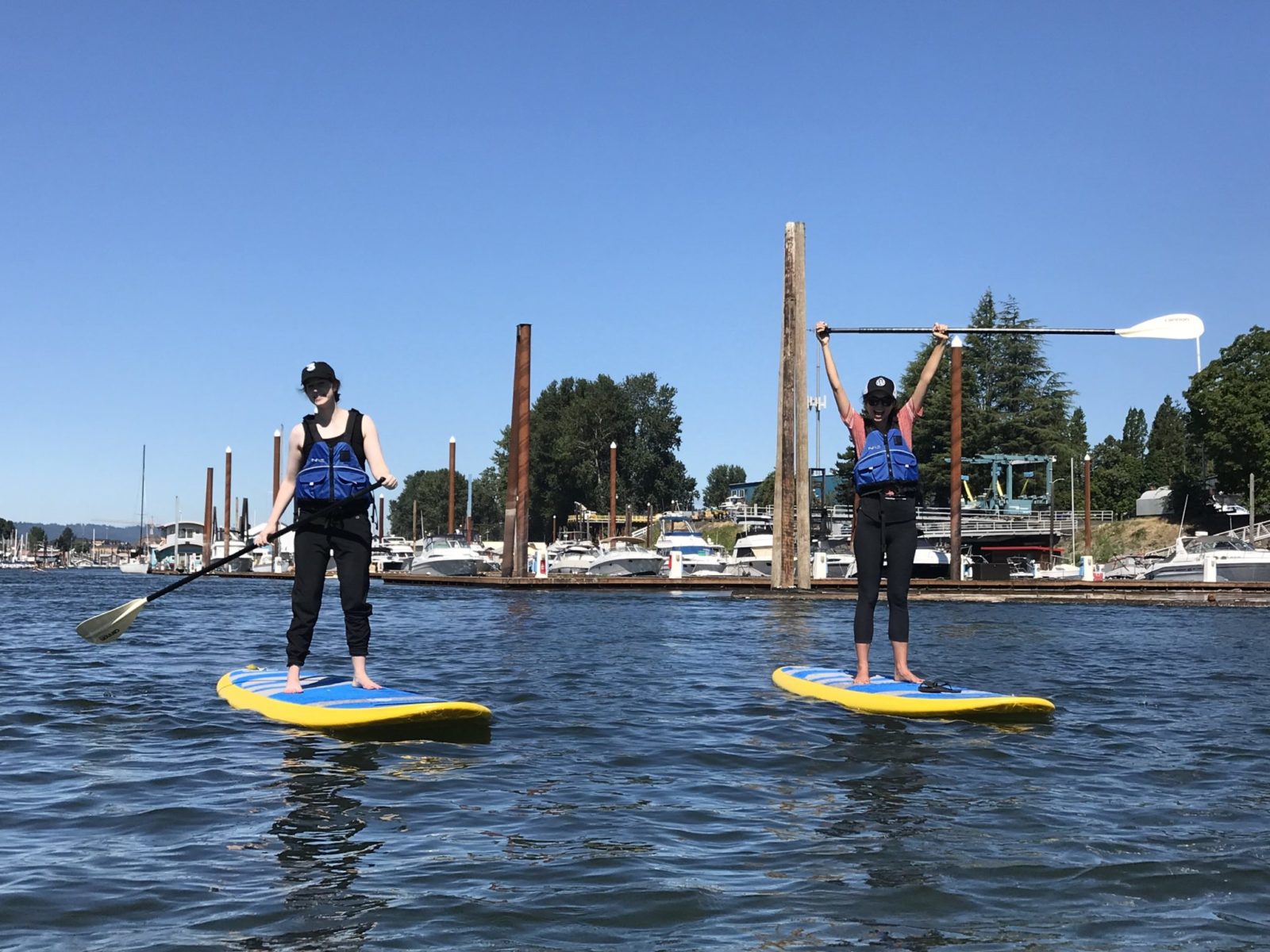 When in Portland, you have to try some of the local flavours, including the hopping beer scene. If your diet permits, take in all the amazing local seafood too. There's no shortage of great places to eat and drink like Shalom Y'all, Tasty n Alder, Murata Sushi, Southpark Seafood, Whiskey Library and Pepe Le Moko.
Hope you get to visit soon!
Happy Travels xox