One of the first things I think about when planning a travel capsule wardrobe is the colour scheme. Sometimes that's dictated by the weather and the items fit for the forecasted elements but other times I have a little more freedom. The benefit of limiting the colours of a travel capsule is that you can easily match everything with everything — or just about.
Picking colours for a capsule wardrobe
This summer, I've been really into the colour red. Ever since the spring, where I rocked a lot of red, white, and tan, I've added elements of the fiery colour into my otherwise neutral palette.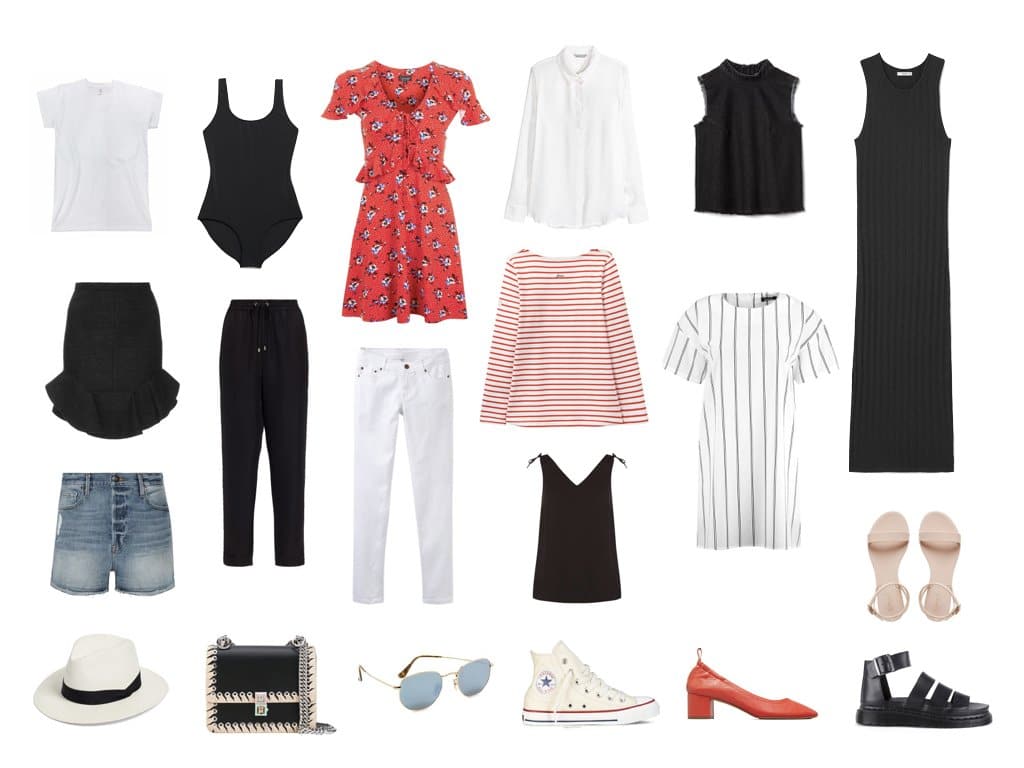 On my last trip to Kansas City, I chose red, black, and white as my trio of colours. Just to be clear, I don't consider denim as a colour, it's a foundation! In the past, I've done capsules with green, orange, navy, beige, and burgundy. Up to you whether you want to chose one main colour with a few accents, complimentary colours, or a handful of neutrals.
Planning a versatile packing list
The trick to making a three-colour capsule work is to choose simple items as foundations, like denim, black pants, and a white linen blouse, and add bold-yet-versatile accents, like these cream converse sneakers, red comfortable heels, and a fun purse.
Because you're packing fewer awesome pieces, you might start to see your capsule as boring. My motto with minimalism is if you're wearing boring colours, make sure the clothing is impeccable and the construction is interesting. For example, mirror Ray Bans are very cool and the black Doc Marten sandals are anything but ordinary.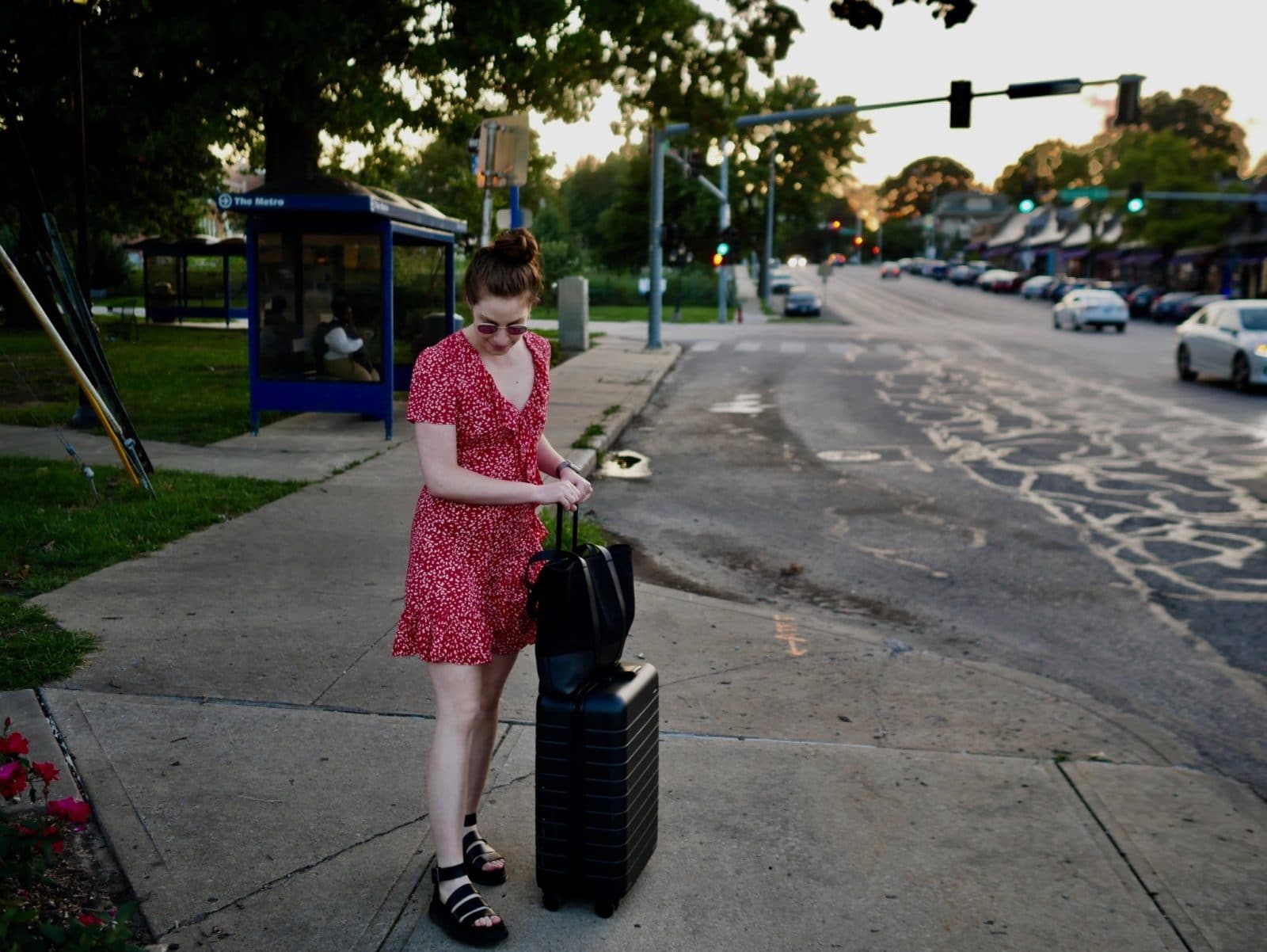 I chose to throw in some two-tone prints because these add interest while being easy to mix and match, as long as the colours still coordinate.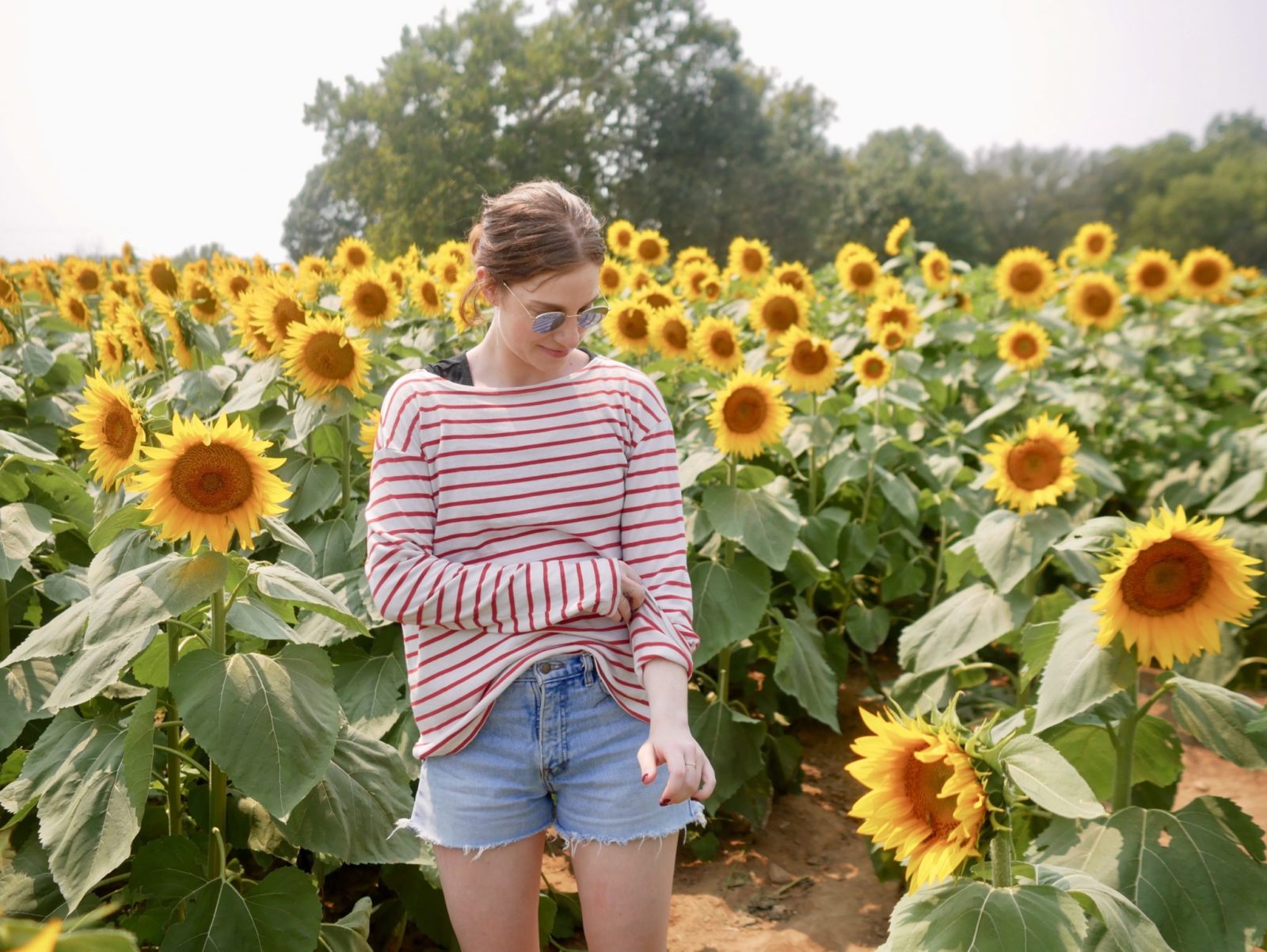 How to pack a capsule wardrobe you'll love
If you're going to add a piece that breaks the mold, make it count. I like to add a vintage purse or a bright hat to break up a predictable palette. Don't be afraid to mix some odd fabrics too. For the first time ever, I wore a denim top with my workout joggers…I think it works.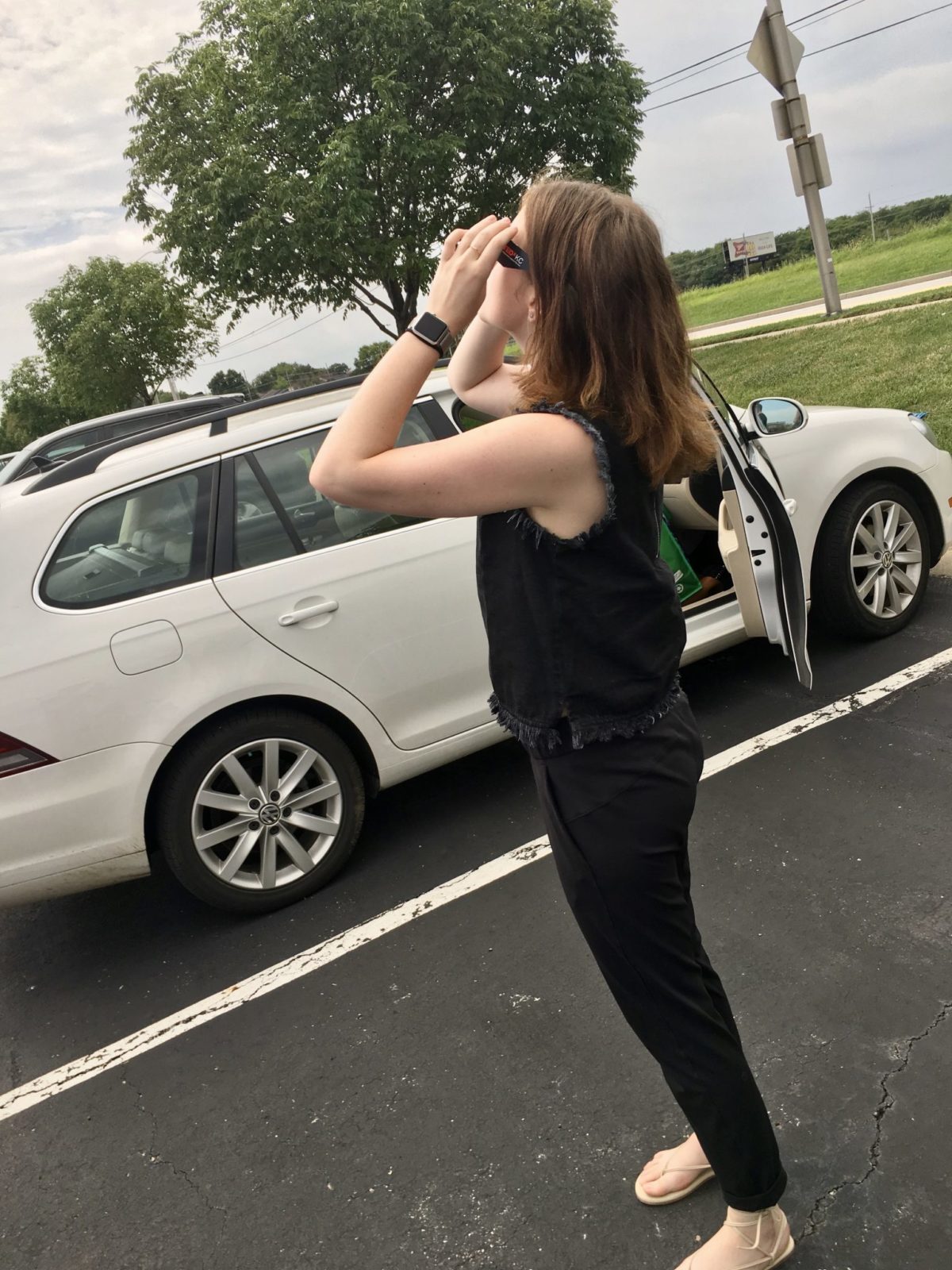 What about you? Do you use colours to plan your travel capsules?