Once in a while, I like to go to Toronto for the weekend because it's close, affordable, and I have lots of friends to visit. It's still very much winter in this part of the world, so the first thing I packed was a heavy-duty coat. Because I'd be wearing one coat all day Thursday to Monday, whatever I chose would dictate the entire vibe of the capsule. Should I succumb to the comfy down parka or go for a classy wool coat? I ended up assembling a very ladylike capsule with a few casual wild cards thrown in.
The Capsule
I chose a classic grey menswear coat, one black and one green midi dress, a long sleeve basic top, a green sweater, overalls, a gingham top, and a pair of velvet culottes. I packed a checked scarf, gloves, a pink beanie, a pair of white high-top sneakers, trusty Doc Marten boots. Don't forget sunglasses, a leather purse, and a versatile suitcase.
I was there for four days in total. I could have packed very light and survived with a duffle bag, but when taking the train, it's easy to pack a suitcase and I didn't have any reason to pack particularly light. It meant I could have a fresh outfit every day. However, with the cold, I ended up layering the same sweaters most days. From what I could tell, to look like a local Torontonian, you can have one of three styles: there's business-casual, because Toronto is the business capital of Canada, bold vintage, sourced from all sorts of second-hand stores, including the whole Kensington Market area, and streetwear since Toronto has a big hip-hop culture. There's also a fair amount of brand-and-wealth flaunting in the downtown.
The Trip
When I stay in Toronto, I'm usually hosted by my friends in Little Italy, which is a cute and convenient location between the Queen St. and College St. streetcars that span the city East-West.
My travel activities are often the things I do in Montreal, just with the local flavour. I like to find cute cafés, visit museums, walk around, shop, and sip on cocktails. Toronto is great because I've been often enough I can easily get around and orient myself, but not often enough that I'm bored. I have friends to hang out with and I don't have to worry about currency, language, or sim cards.
To get there, you can fly into Pearson International and take the Union Pearson (or UP Train) right into downtown. Flying into Billy Bishop Toronto City Center? You can WALK to downtown from that airport (nuts, right?). I like to take the train from Montreal because it's cheaper, and I have 5 hours of uninterrupted work time vs all the hustle of air travel, which door-to-door can add up to amount the same time. It pulls into Union Station in the south, which connects to a Toronto Transit Commission (TTC) subway line.
I recharge my TTC pass, called the Presto card (pictured on the far right above), so I can hop on and off the bus, subway, and streetcars without worrying. Funny enough, I had so much fun over the weekend I forgot to take any photos, except this selfie.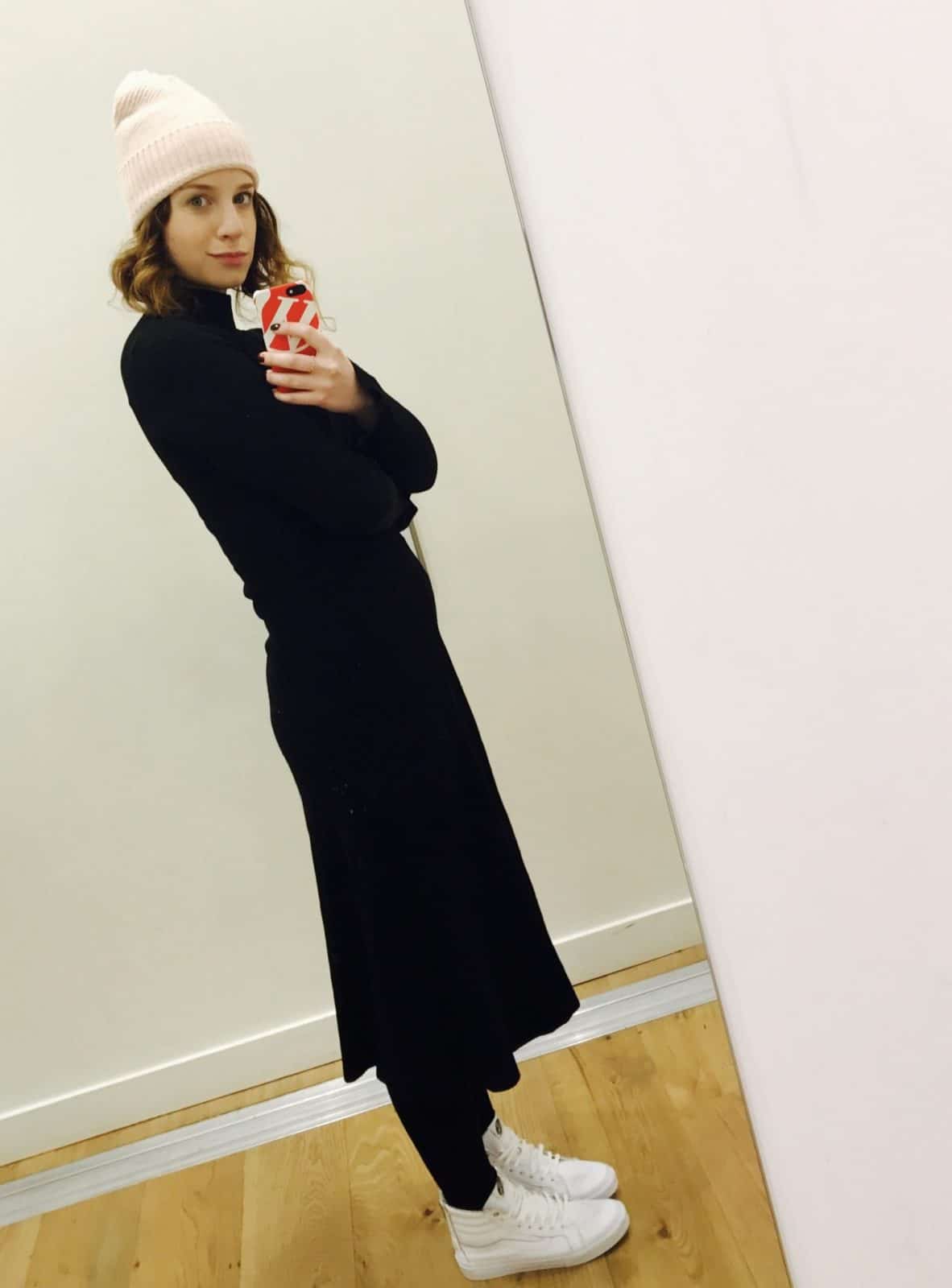 If you're looking to shop, my favourite spots are Gravity Pope, VSP Consignment, and the little shops up and down Queen St West. I also usually make sure to visit Uniqlo, Muji, and JCrew, since we don't have those shops at home.
This time around, I didn't eat out quite as much as I usually do. This was intentional since my trip to California was not exactly the cheapest. If you're looking to eat and drink in Toronto, there is no shortage of quality ethnic food. If I'm not eating Asian, Ethiopian, or Mexican, I'm usually craving Descendants Detroit-style pizza.
There's a lot of art to see in Toronto and some world-class museums. This trip was more about quality time with friends, so I didn't step foot in a museum but managed to see a Hot Docs event at the Ted Rogers Cinema, which the locals call the Bloor Cinema (private investors be damned). It was a chat with Ryan Lizza from the New Yorker about American politics in the era of Trump. It was a very engaging and interesting conversation and not at all redundant. It felt like the kinds of conversations I have with my friends over dinner, but with more insight, facts, and better vocabulary.
On Sunday, I was treated to a day trip to Hamilton, about 45 min outside of Toronto. It's a cute town that has welcomed a lot of Toronto young professionals and families looking for a more moderate cost of living. I enjoyed eating at the Cannon and attending Eucharist Church in the afternoon. It was a great way to do something a little different in a destination I know well.
Hope you had a great weekend too!