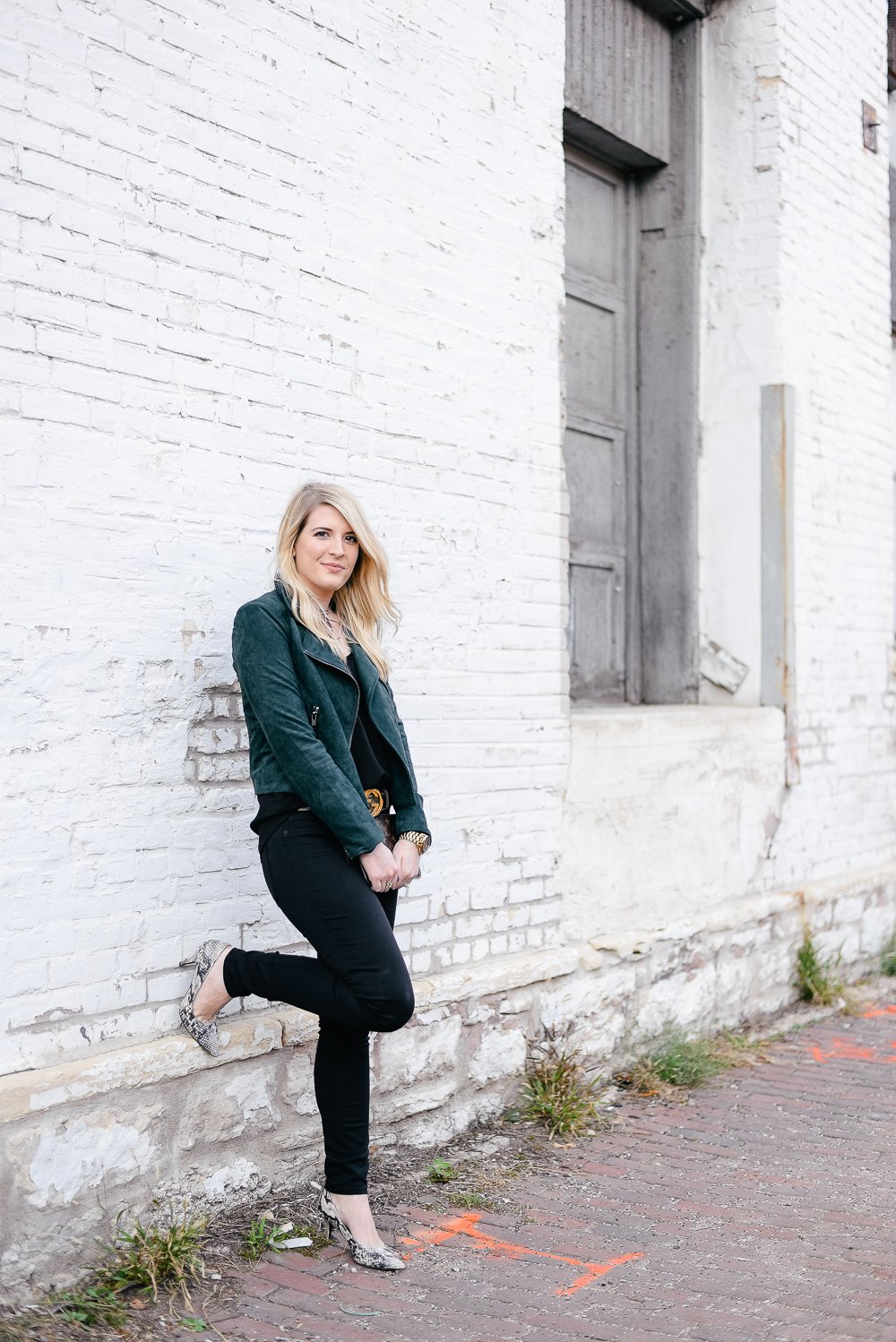 Meet Riva, she's a midwestern fashion blogger from Wisconsin. She writes about her insights, outfit choices, and love for life on her blog What Riva Wore. She started the blog a little less than a year ago and has been blown away with how fun it is and what an impact it has made on her life. Her full-time day job at a family-owned property management company has her doing anything from marketing, planning parties, to leasing apartments. You can also follow her on Instagram.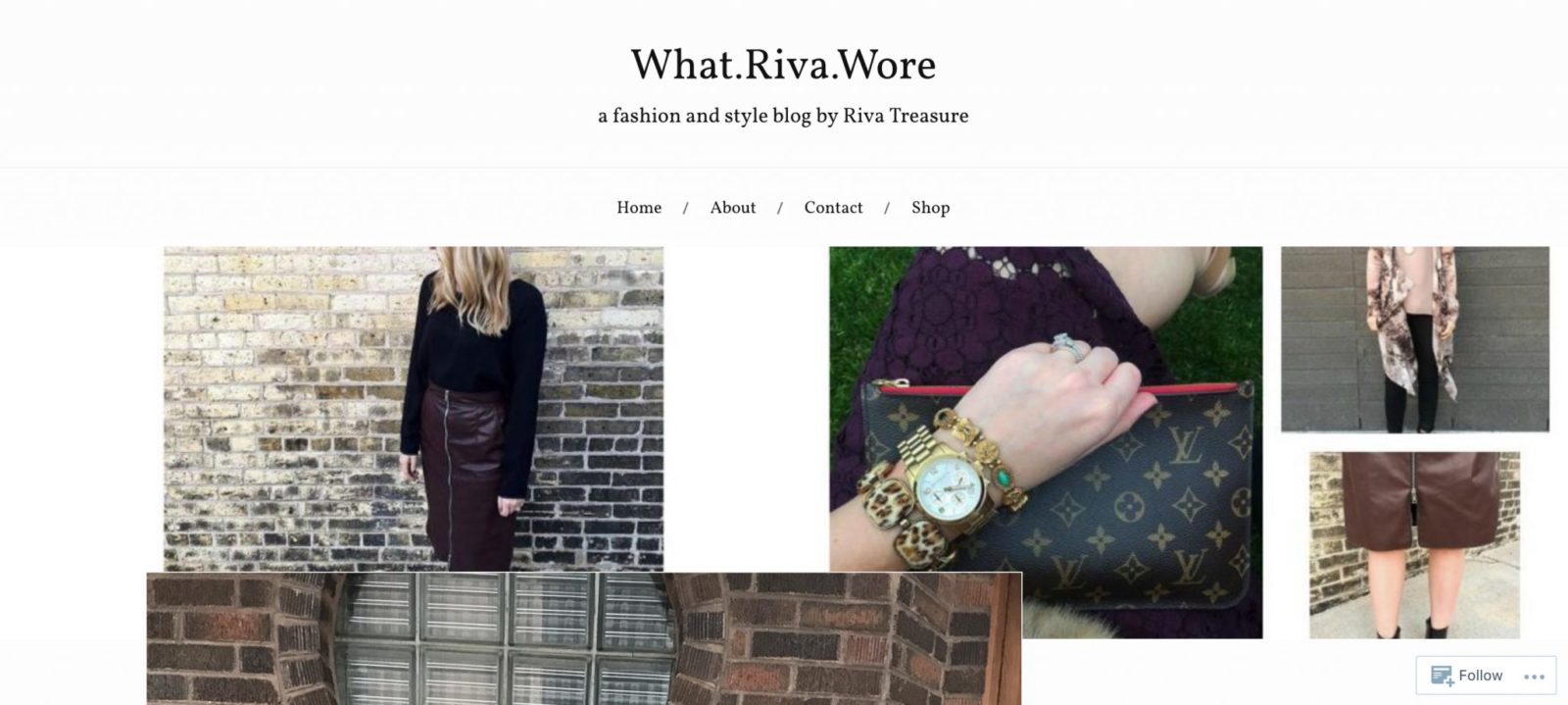 Q. How often do you travel?
A. It really depends! Last year I went on four trips and this year I have nothing planned yet! Some trips come up spontaneously, but I think that's half the fun! In the next year or two I would love to go to Iceland or take a week or so to tour around Europe. 
A handful of my trips in the last couple years have been to visit friends out of state. I went down to Florida a few times to visit one of my really good friends and another time to help my Mother in Law move to Cape Coral from Wisconsin.
When I travel it's usually alone because I am going to visit friends. But if it's an out of country trip, my husband comes along. I rarely travel for work sadly! I wish I had the opportunity to. 
Q. How do you plan a trip? 
A. It's hard to do research online because it could be dated or biased. I like to get somewhere with a general idea of what I want to do and then take it from there. For example, my husband and I just went on a ski trip to Denver. We were in our Uber and asked the driver where he recommended for breakfast, we ended up going to a delicious biscuits and gravy place that wasn't even listed on Yelp! After breakfast, we walked around the neighborhood. There were all these amazing vintage-looking homes with beautiful murals painted on them. We would have never thought while planning the trip to add 'take 20 minutes to walk the neighborhood' on our itinerary.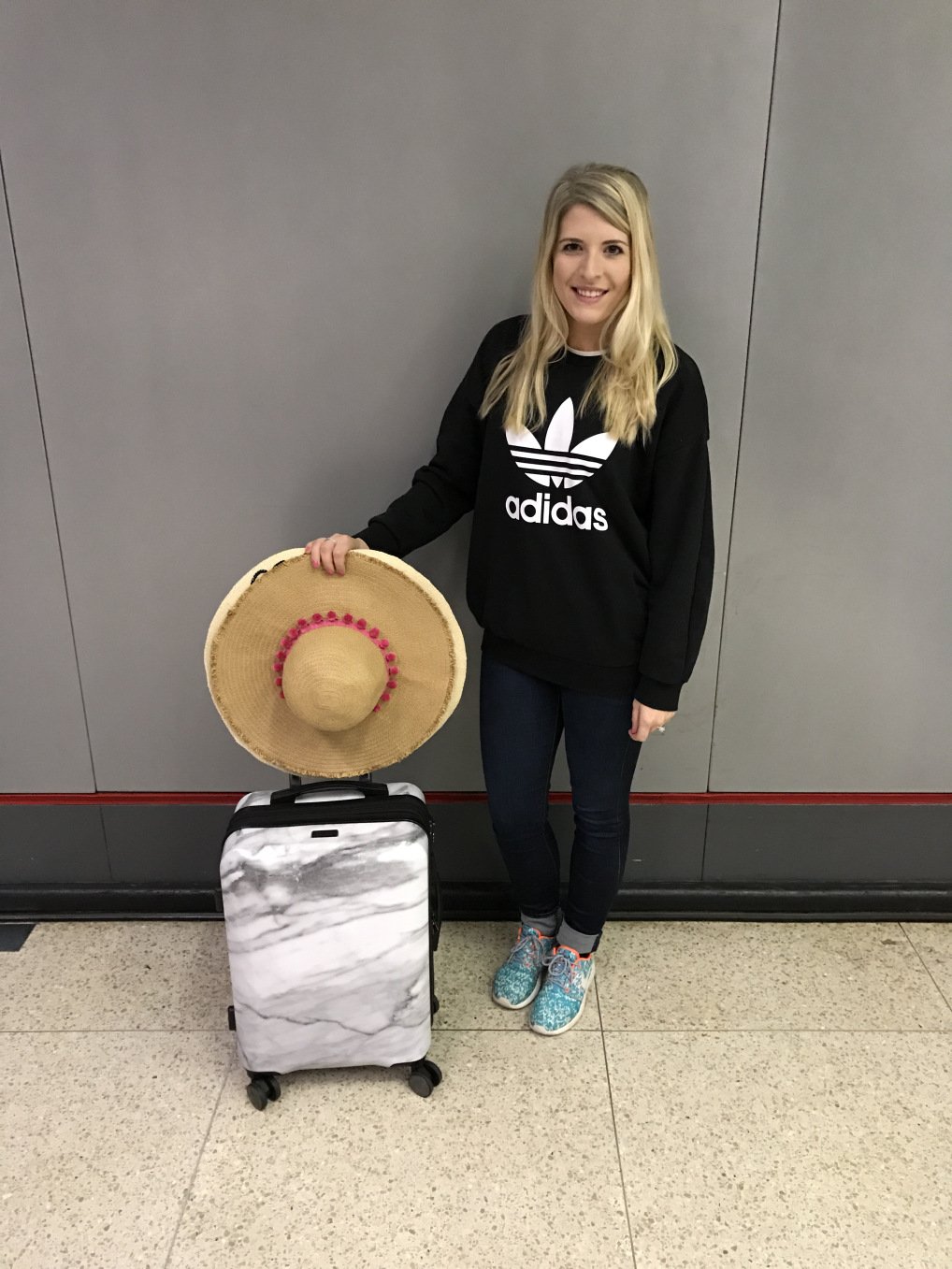 Q. How do you pack for a trip?
A. I plan everything out. First I take all the pieces of clothing I think I may want to wear and I lay them all out of my bed. From there I try to piece things together for any situation that may arise. I try to think of pieces that could be worn more than once and in different ways where it wouldn't be obvious. 
I have a carry on suitcase and then I bring a tote bag where I keep my toiletries and shoes. I think I impress myself sometimes with how I pack. We recently went to Mexico to say at an all-inclusive with four other couples. I was able to bring everything I needed for our week trip in a carry on suitcase. Always bring a swimsuit and an extra pair of socks.
Q. Do you have a pre-flight ritual? What do the 12 hours leading up to a trip look like?
A. I find most of the flights I go on are very early in the morning. I like to roll out of bed, brush my teeth, change and that's it. I end up putting my contacts in, doing my hair and makeup on the flight. I am that crazy person that comes on the plane looking rough and leave looking like a model. I am always the person who is 2 hours early for a flight. I think in a past life I missed a lot of flights. Not sure why I always want to get there super early. I do find that my Uber driver to the airport alwayyysssss drives like a Grandma and it drives me crazy ha!
Tip: Don't buy all the snacks at the airport, you will never end up eating them all and it's just more to lug around. Maybe I am the only person that does that, but all I know if my inner munchies start once I enter an airport, I need snacks for every different craving I may get.
Q. How do you think traveling impacts your life?
A. It gives you an appreciation for life and all the things that come along with it. I find traveling always makes me feel stable and proud of my life. I think I am so grateful to be able to go on trips. I also find the most realization comes when you walk back into your house while being gone for a few days. You find yourself with fresh eyes on your home and start to appreciate or occasionally for me, want to change something. For example, I'll think, "wow, I hate that throw blanket, the sofa would look so much better with more color!" 
---
Capsule Conversations is a Q&A series featuring women who love travel as much as me. The goal of this series is to showcase the tips and travel habits of women from different places and hopefully share inspiration along the way. Want to be featured? Email me at hello@staging-capsulesuitcase.kinsta.cloud.