The Trip
My last trip to California was in April 2014 for Coachella. It goes without saying I've been meaning to go back, especially since so much of my industry operates out there.
When I was invited on a work trip to San Diego near the end of January, I decided it would be an opportunity to visit a friend in the Orange County area and to finally see San Francisco. As someone who works remotely, it's easy enough to pack up all my gear and work from a coworking space or a coffee shop. California especially would be a good place to find reliable wifi and spaces for digital nomads.
As I was discussing my plans with others, I found out four friends, some digital nomads, were all planning to be in Las Vegas at the same time. Flights mid-week from San Francisco to Las Vegas were only $40 and so there I was, turning a five-day San Diego work meetup into a three-week California/Nevada trip.
The Capsule
Having so many destinations with different weather made it more difficult to plan and I had some hard decisions to make. It's colder in San Francisco than in Southern California, but it was going to rain more in San Diego. Las Vegas had been having some pretty cold weather too and a friend very familiar with desert weather (she's Egyptian) told me not to underestimate the temperature dips.
The essentials
Outerwear and footwear are always first to be planned, but even that proved difficult. I didn't want to pack my navy mac coat with a hood, because while this was a good raincoat, it usually makes my whole capsule gravitate around navy and that wasn't the direction I'd pictured for this trip.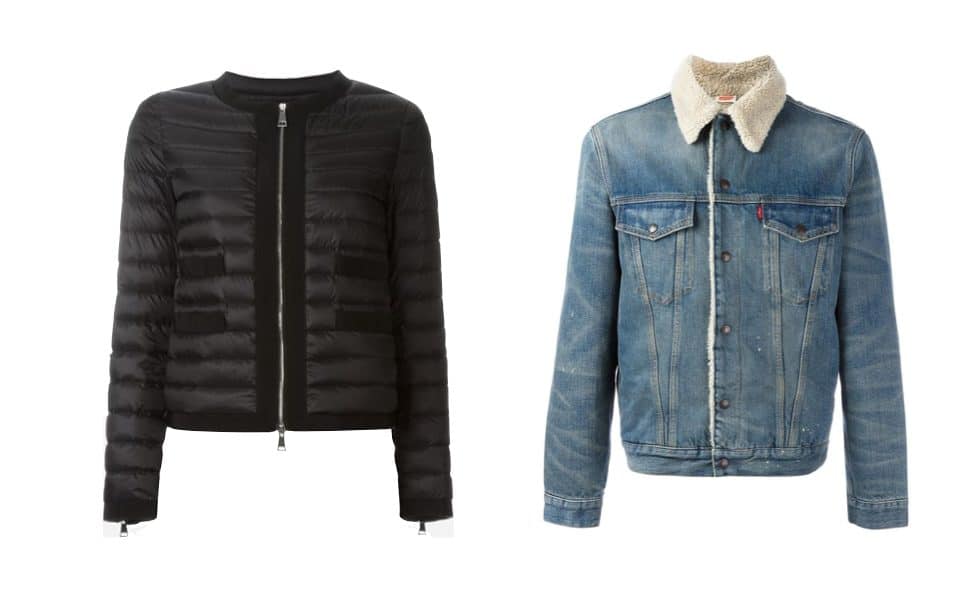 I needed something light and warm so I settled on my puffer packaway coat. It's also made with down, so it adapts to your body temperature and I'm never really too hot. I also wanted to bring a casual light jacket for the warmer days, so I packed my shearling denim jacket. Naturally, I wanted to bring a lot of black, but fearing that's not necessarily the trend on the West Coast, I tried to add some colour too. (This would later be disproven upon actually arriving in California). My only regret is neither of these has a decent hood for rain, so I packed an umbrella to compensate.
Footwear was tricky because I wanted to bring a casual sneaker, running shoes to work out in, shoes I could wear in the rain, something cute, and some flats. I try to cap my shoes at three for every trip, even if sometimes I break that rule for a pair of gym runners.

I wanted to bring the white sneakers I wore all summer, but after trying multiple times to whiten them unsuccessfully, I gave up and chose my Adidas Superstars instead. The upside is they are more water-repellant sneakers than the canvas ones I'd originally picked. The color palette I chose for my trip was fun and bright, and I wanted to bring a pair of suede loafers in poppy red. Even if they are not the most practical or versatile shoe, they are super comfortable and I figured on dry days they'd serve me well.
My booties were also a last minute switch after much contemplation. I was tempted to bring my favourite pair of heeled suede booties for nights out but with all the rain and the promise of lots of walking in San Francisco and Las Vegas, I chose instead a low rain bootie in black. Lastly, I decided the chances I'd hit the treadmill in my three-week stint were pretty low and I could work out without footwear like I mostly do in Montreal. In the end, I managed to narrow it down to three pairs!
The clothes
For my clothing, my chosen colour scheme pretty much dictated what made sense to bring. The other criteria were that I just wanted to make sure I had enough, that I was comfortable, and that things mixed and matched well. I chose a few tops all with different patterns but that more or less worked with the colour theme.

Then, for pants, I chose four bottoms I could pretty much switch around with all the tops. I brought one casual midi dress for good measure, but I expect only to wear it on the warmest days.
I brought a cotton shell top and a black tank that could be layered over tops to add more outfit variations. I brought one cozy sweatshirt and a black thin cardigan for extra versatile layering options.

The other accessories are pretty straightforward and recurring: sunglasses, clutch wallet, backpack, sunglasses, eyeglasses, and a black crossbody purse. I also threw in a scarf and gloves for my commute to and from the airport.
That's what I packed, along with all my regular digital nomad gear, which seems to get heavier every time. Luckily I have my trusty Everlane backpack for it all.
This is a picture of me yesterday in Los Angeles where I attended the LA Women's March. Stay tuned for more updates from my trip!