Several years ago I got really into toxin-free, cruelty-free beauty products and discovered RMS Beauty. According to their website, RMS Beauty products are "formulated with raw, food grade and organic ingredients in their natural state. All RMS Beauty products are free of harmful chemicals, synthetic preservatives, synthetic vitamins, and genetically altered ingredients (GMO) etc." They're pretty well-known for their creamy highlighters and bronzers, dual-purpose stains for lips and cheeks, and for being easy to apply with your fingers.
This Spring, they launched travel palettes in two colours, Mod and Pop — and I'm smitten. The top row includes a bronzing cream and a highlighter, the second row is two lip and cheek stains, and the bottom row is a lip balm (or a brow wax ?). I'm usually wary of palettes because I find I'll use up one product and not the others, however, with this compact, all the products are great and work together.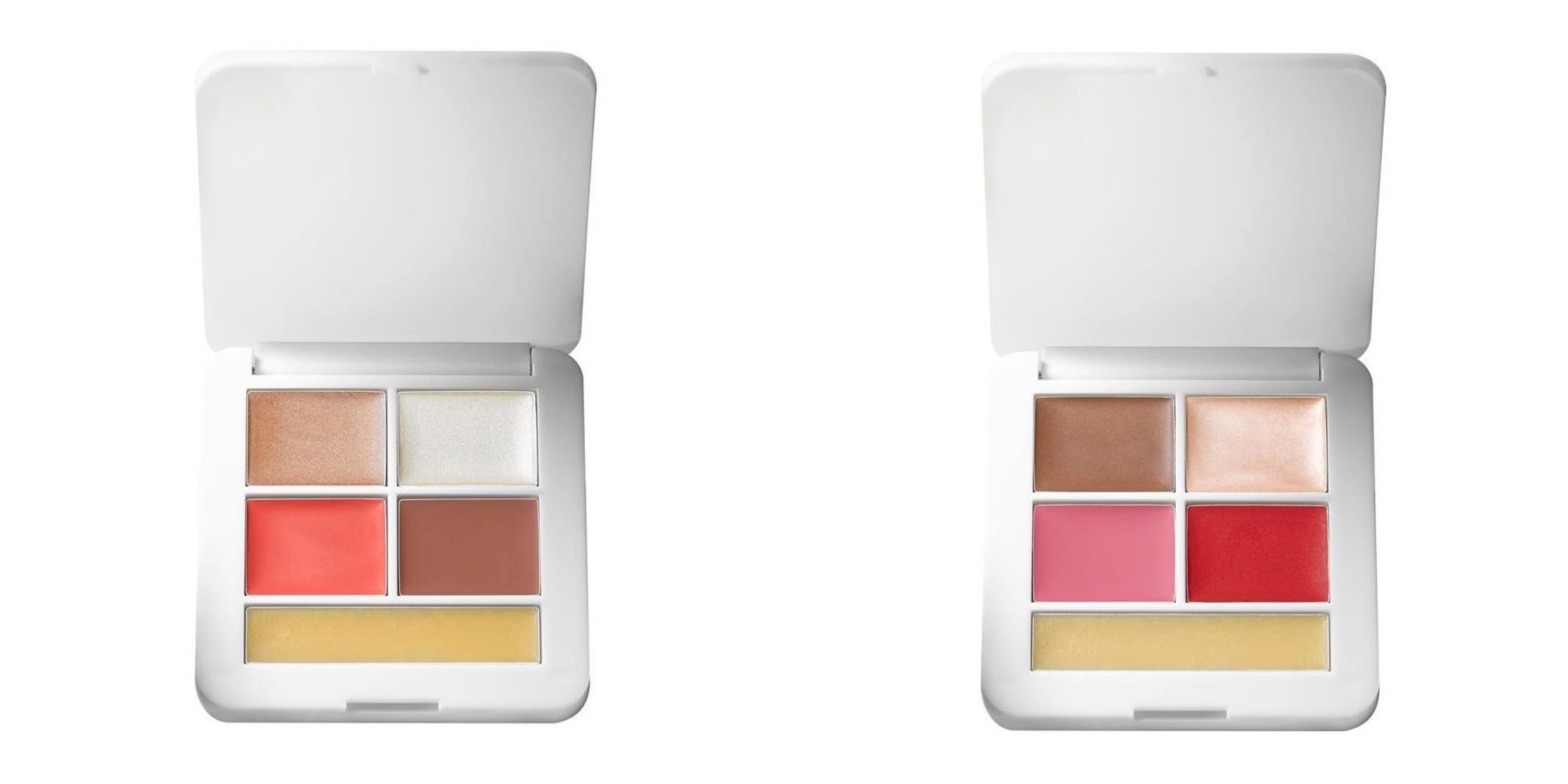 RMS Signature Collection compact in Mod and Pop
I've been experimenting with different brushes and so far I prefer buffing in the bronzer with the RMS skin2skin foundation brush then dabbing the highlighter over my cheekbones and browbones with my fingers. If I want a bold lip, I'll use a lip brush, or just dab some colour with my pinky for a light wash of colour.
Here's one of their video tutorials on how to use the bronzer.
[vimeo 195372724 w=640 h=360]
This is great for travel because it cuts down on all the tiny pots and tubes that I would normally bring. The creamy texture of the products do well in all sorts of temperatures and I'm not scared of dropping and shattering a pressed powder compact.
What about you? What are your favourite beauty products for travel?