The Trip
This time last year, I planned an extended weekend trip to Washington, DC. I went from Thursday-Monday and it was the first time I'd been to the city as an adult. My parents had taken me to DC many times growing up, so I was pretty familiar with the main monuments and Smithsonian museums. However, I had no idea what people of legal drinking age did for fun in DC. Read about what I did and more importantly, what I packed to do it.
What I Packed for DC
When considering what to pack for Washington DC in the Spring, obviously weather is everything. It was a bit cold and rainy, so I had to pack with that in mind. This was not business-related but I still felt like I had to dress for the office. DC is very formal unless you're a tourist, but I didn't want to look like one, so I aimed for a mix of business casual and a comfy weekend.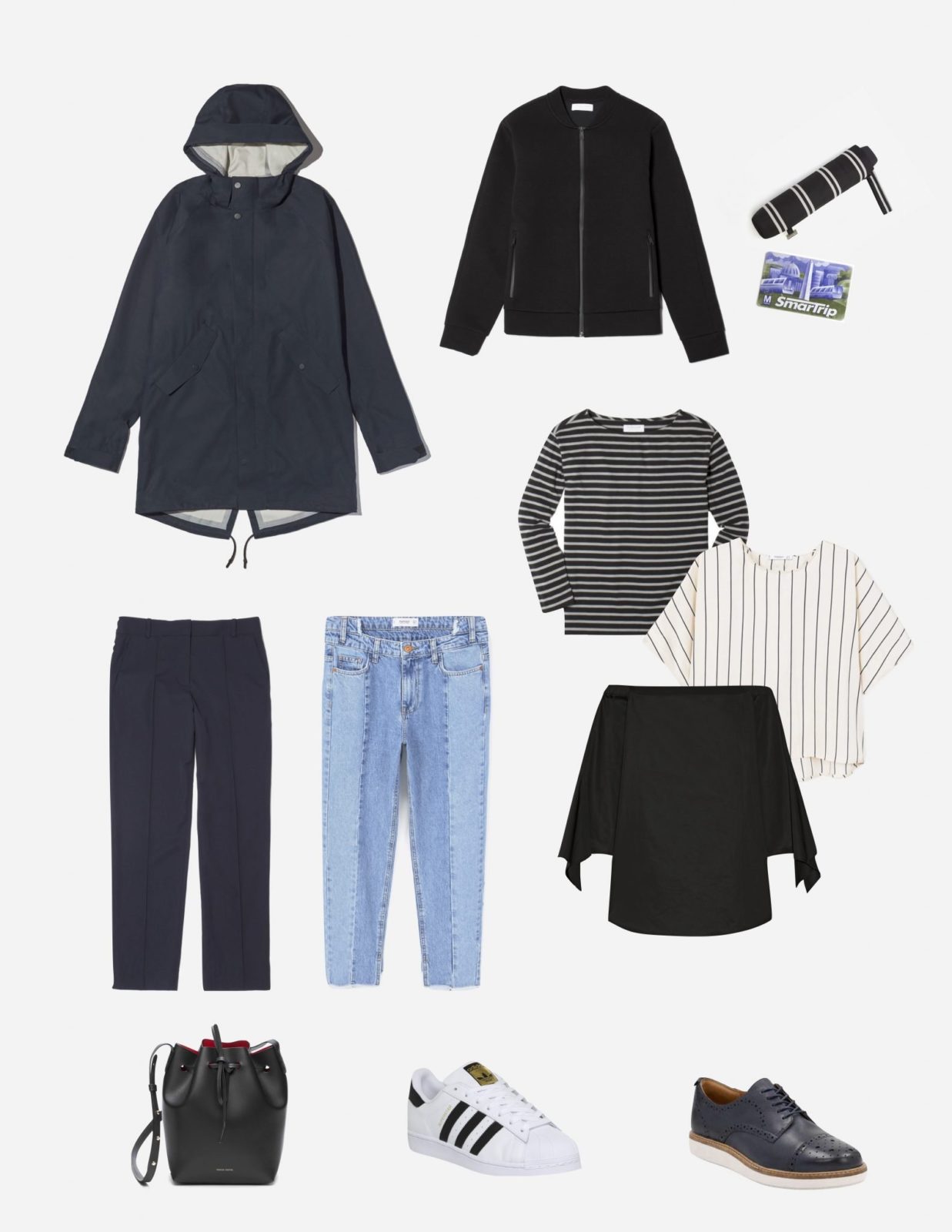 Coat, sweater, trousers, t-shirt: Everlane. Jeans, blouses, and umbrella: Mango. Bag: Mansur Gavriel. Sneakers: Adidas. Oxfords: Clarks.
It rained for most of the trip, so I was sure to pack my trusty parka, similar to the one just released by Everlane. I also added a zipped sweatshirt that acted as a warm layer under my coat, or as a standalone jacket for the moments, it wasn't as cold or rainy. I packed two pairs of shoes that would keep my feet dry, without being as bulky as a pair of Hunter rain boots. The oxfords are so comfy, and even though I'm pretty sure they were designed with a middle-aged woman in mind, I actually adore how versatile they are. I think sensible footwear is wholly underrated.
It's always good to pack a pair of wool-blend trousers that can be dressed up or down and some jeans for good measure. Honestly, I didn't put much thought into the tops other than "will this match?", so while this capsule is terribly boring, everything matches with everything. Also, I like a good tone-on-tone outfit, so I didn't mind so much being in head-to-toe navy.
Recommended reading
Tips for Visiting Washington, DC
I made sure to pick up a Smartrip card, the transit pass in Washington DC, both the use and for my collection of plastic transit cards. This allowed me to get around the city on the subway and buses without any trouble at all.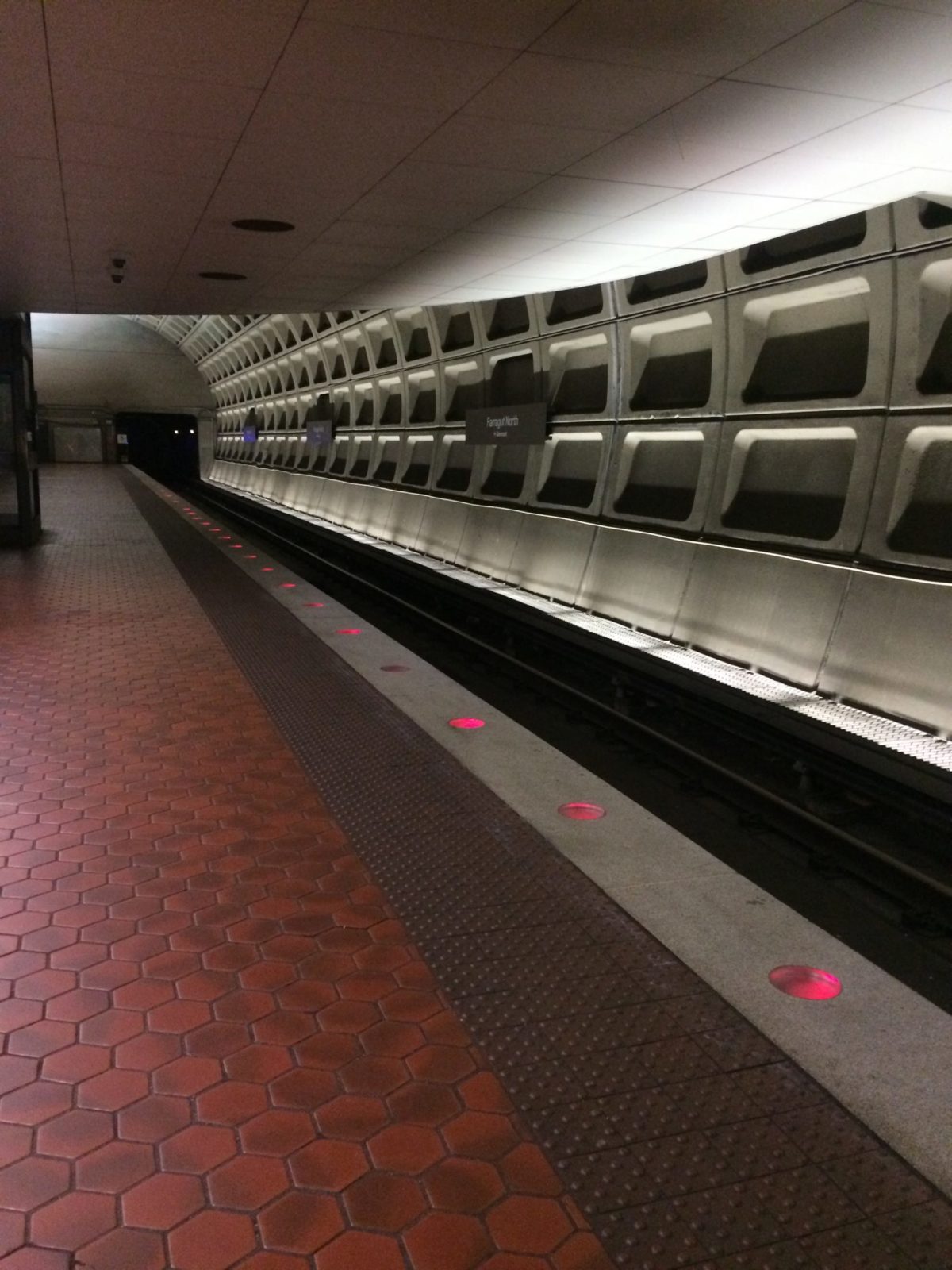 I stayed in the hip neighbourhood of Adams Morgan, where you should definitely check out Songbyrd, which is a bar, café, restaurant, music venue, record shop…it does it all. Check out Donburi for Japanese rice bowls, or deconstructed sushi bowls, that are cheap, simple, and sooooo good. You'll find amazing food and wine at Tail Up Goat as well.
I made sure to set aside some time for museums and decided on the Renwick Gallery where there was a contemporary exhibit called WONDER that was really awe-inspiring. Janet Echelman had a piece inviting people to lay on the ground and look up and take in the changing colours projected on mesh. She had an installation in the Jardins Gamelin in Montreal, so I was familiar with her work. Gabriel Dawe also had one of his iconic rays of colour installations, and I later found out, he's actually a family friend!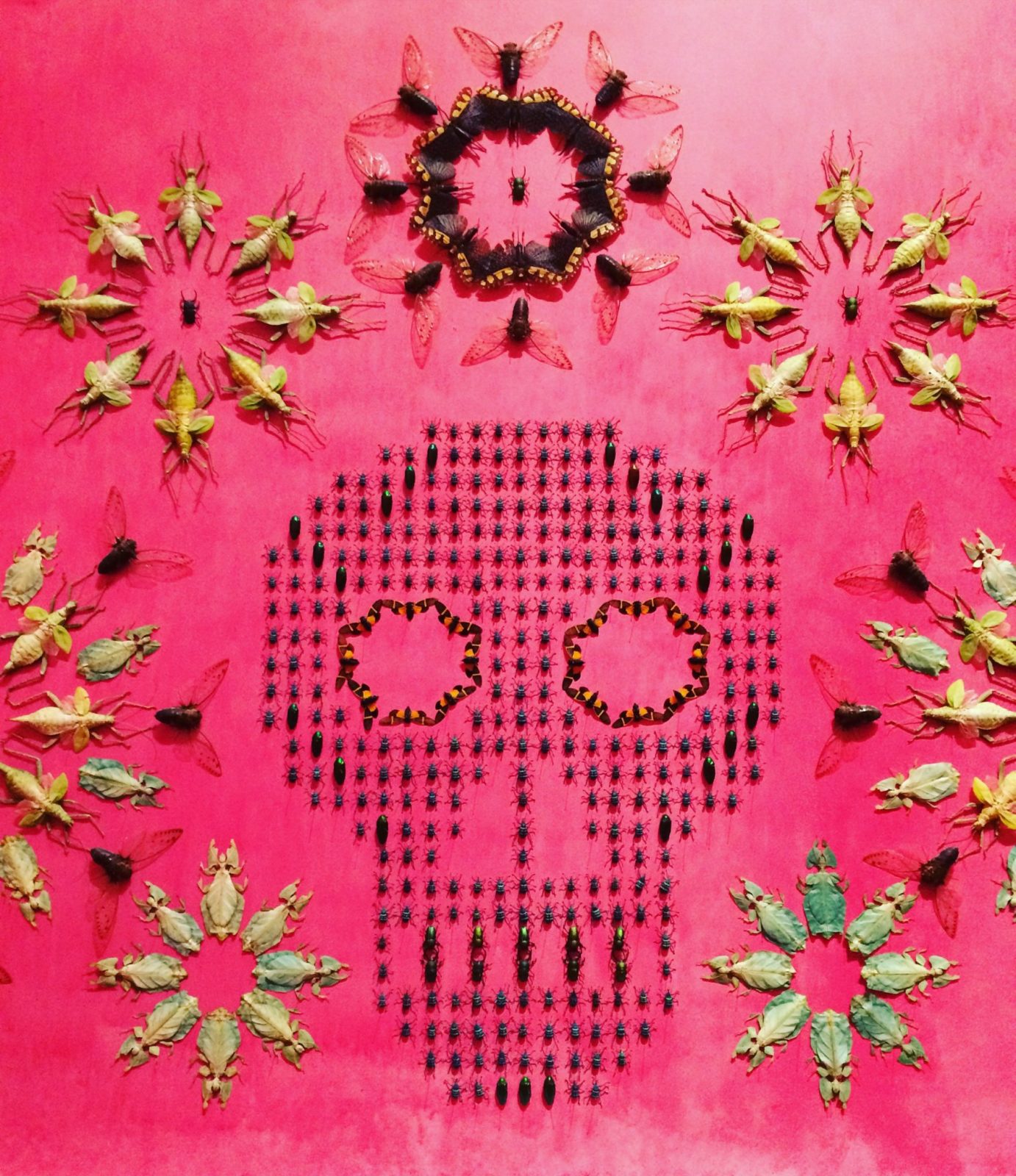 I also swung by the American Portrait Gallery, American Art Museum, the Library of Congress — which I highly recommend, and the National Building Museum, just to peek inside.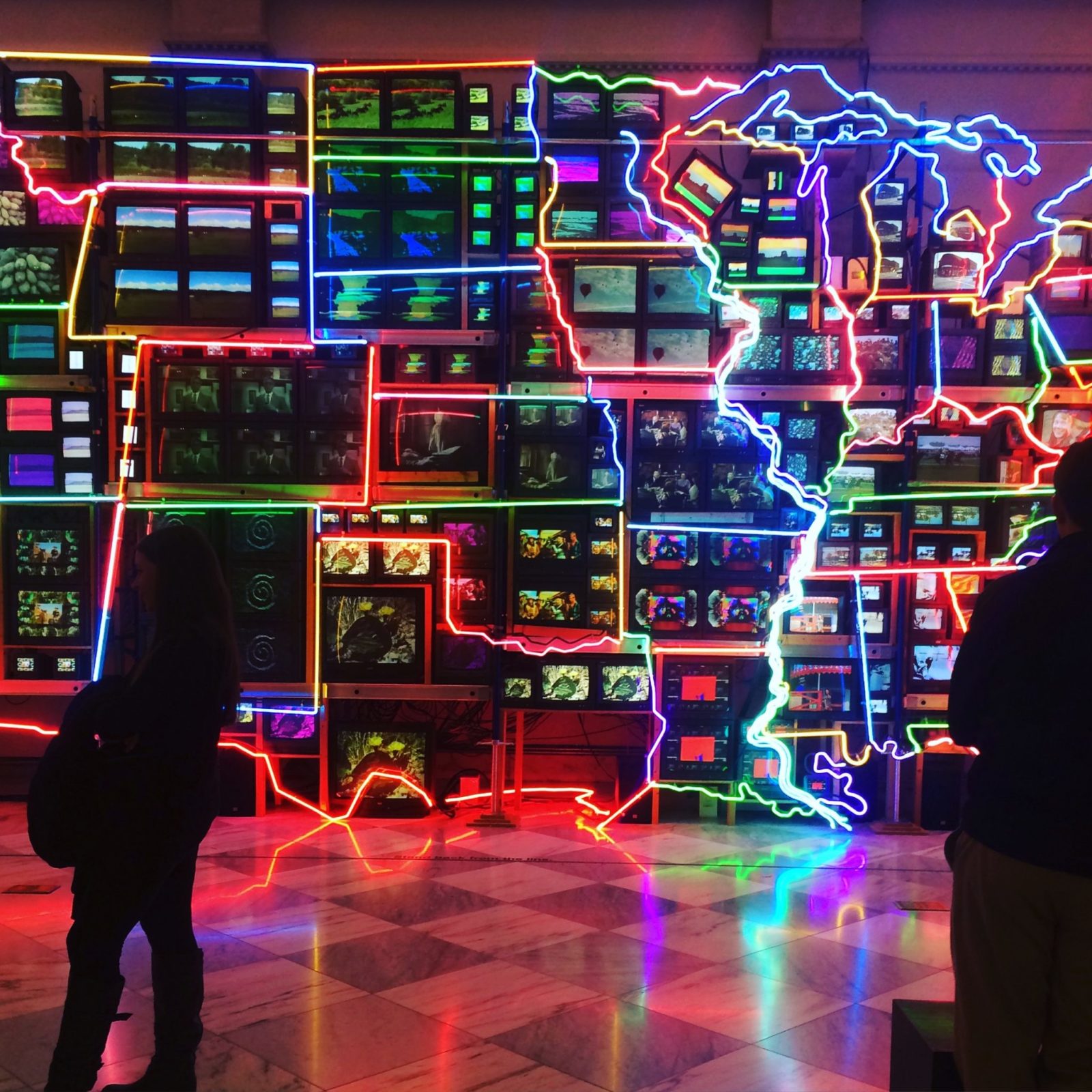 Of course, I always make time for coffee and shopping and hit Washington's Georgetown and Capitol Hill, chic neighbourhoods known for their cuteness and nice shops.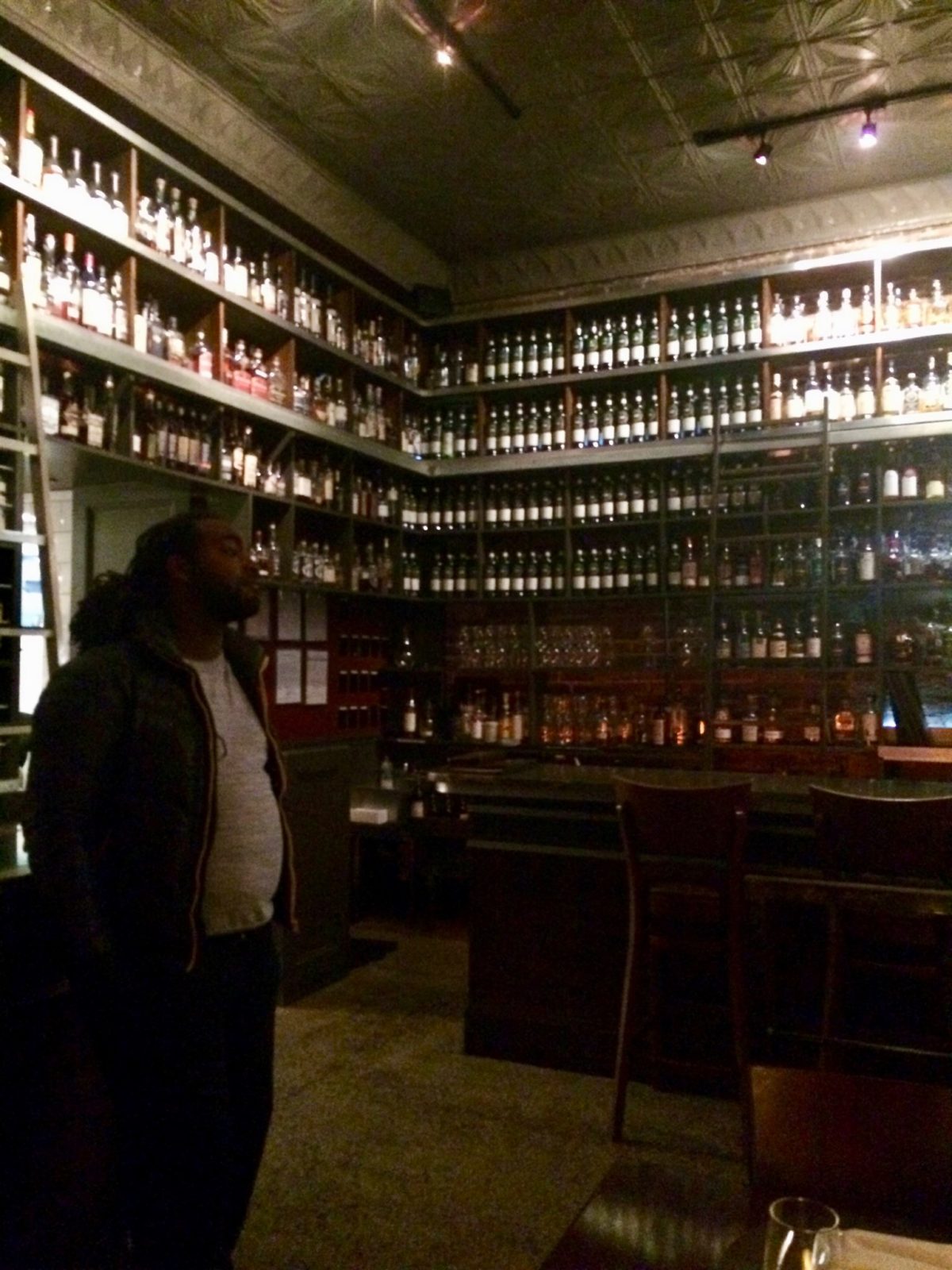 My favourite recommendation for friends visiting Washington, DC, apart from the aforementioned museums and galleries, is a speakeasy called Dram & Grain. It's below Jack Rose, which in itself, is a fantastic sight with its whiskey-lined walls.
To get in, make reservations by phone and then go to Jack Rose and give your name to the employee at the counter in the back. Dram & Grain is so wonderful and their cocktails were amazing. Highly recommend checking it out!
Happy Travels xox