When travelling, the temptation to take taxis everywhere is pretty high. While driving can allow you to visit more things in one day, it also shelters you from a lot of cool experiences that come from using public transportation. That's why I recommend taking the local transit as much as possible.
If you're nervous about using the subway in a foreign city, here are a few tips to make it less stressful and hopefully help you avoid getting lost.
1. Do your research

Research the area covered, prices, ticket purchasing, and airport options
I like winging it. It's exhilarating to make decisions on the fly and planning takes up so much time and brain space. But when it comes to navigating an unfamiliar transit system, doing a bit of research on a laptop from the comfort of your sofa is way better than scrambling to decipher a sign in a different language or looking through travel forums on your phone in a busy metro station.
Before a trip, I always take a look at the local transit system to plan my transportation from the airport to the place I'm staying within the city. This helps me plan a budget for Uber if I see the need and have cash in the local currency if the airport bus or tram doesn't take card payments. It also helps me plan what type of luggage I'm going to take. When I'm in New York City, I know I'll be travelling to and from the airport on the subway and rail line, so I tend to avoid a rolling suitcase.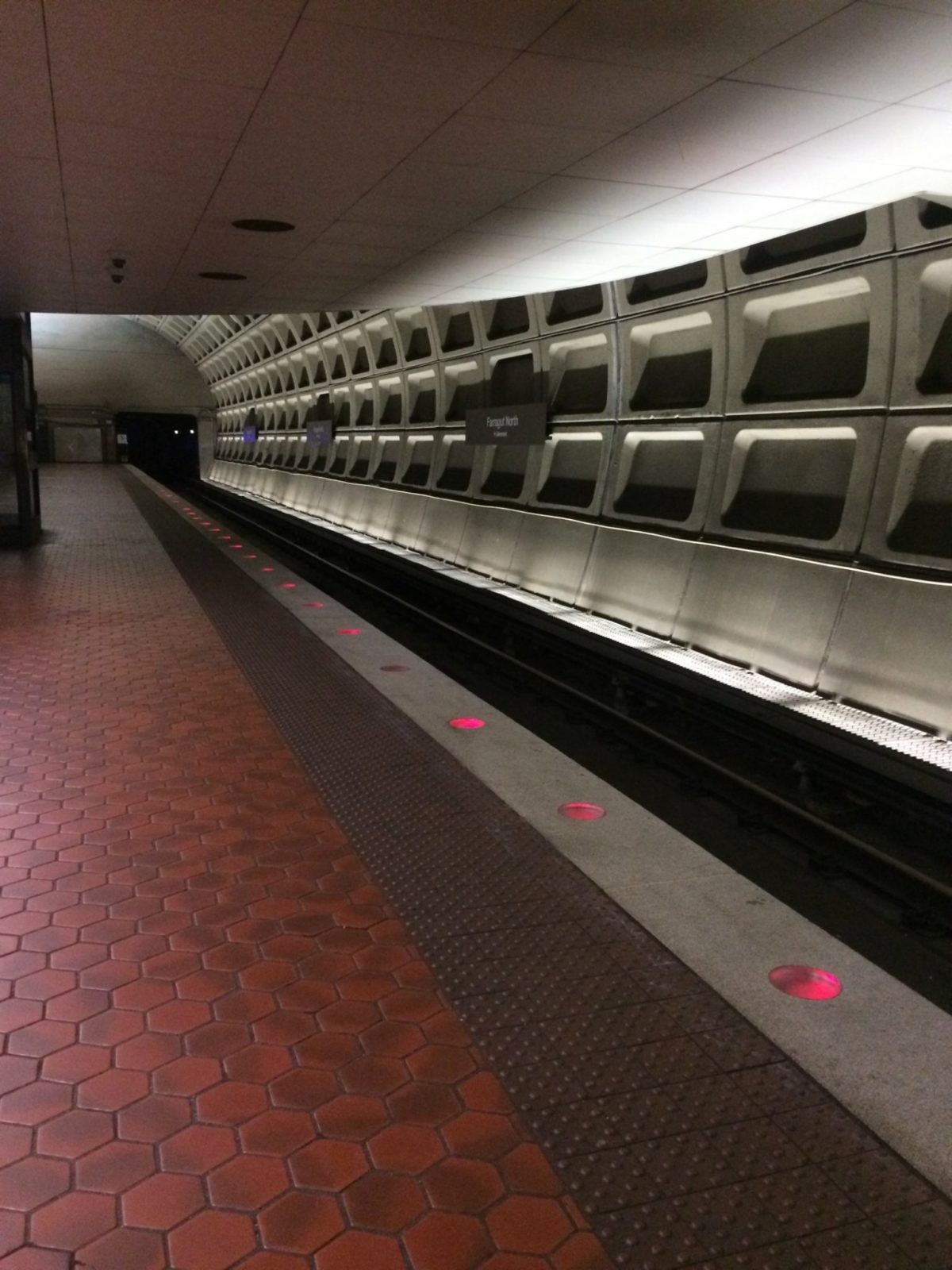 Planning ahead can help you save money too. I love Montréal's Métro, but they do a poor job of advertising all the options on the ticket machine. On the website, there is more information on the special evening and weekend pass bundles that can end up saving a tourist a lot of money. Before going to London, I did the math on how much staying slightly outside the city-centre would cost me in terms of public transportation fare, since their fares are greater the longer the trip. However, there is also a discount if you ride at non-peak times. This helped me choose between a pay-as-you-go pass or a weekly pass since I could map out exactly how much my transit would cost.
2. Save the map to your phone or keep a paper copy
Don't rely on data to navigate public transportation
You might feel like a loser holding open a paper map on the subway, but it's always best to have an offline version of a local transit map. I've been on the subway before, looking at my progress on a map, only to lose the signal and my instructions. For this reason, I always download an offline Google Map to my phone. This saved me when my SIMs weren't working as planned in Florence and Sofia. I also save a photo of the transit map to my phone.
If you're not great at using maps, write out instructions for yourself. This will help you if, for some reason, you're sitting too far from any of the displays or transit maps on the train and can't remember which stop is yours.
Saving an offline version of the map can also help you when you don't speak the language. When I can't read the name of a station because it's in a different alphabet, I usually count the stops and have a bit more time to process the characters and look of each station name and match it with the signage while deciding what direction to go in and when to get off the train.
3. Pay attention
This isn't the time for noise-cancelling headphones
I know it's tempting to take advantage of a commute to read a book or listen to a podcast. However, special signage and audio messages can be really important when you're on public transportation. Sometimes stations are closed for maintenance or rerouted. Sometimes there are fast and slow trains and lines that only run at certain hours. Make sure you read any notices posted near the ticket machines and in the subway cars.
Likewise, listen to the announcements over the intercom system. I don't speak Bulgarian, but in Sofia, I learned what my stop sounded like, so when they announced it, I knew it was time to get off. Paying attention will also keep you safe. I've almost never felt unsafe on a public transportation system, but this isn't the time to take a nap. Being attentive will also help you notice social cues like what side of the escalator is for walking and which one is for standing. Apps like Transit App also have this neat functionality where it will vibrate when your bus or train stop is coming up.
Make sure you pause to take in the information, like trains that share a track, or ones that skip stops. It might seem quicker to just spot where you are and where you're going, but taking a bit of time to look at the details might help you make better decisions and avoid a train that splits onto a different track that you didn't expect.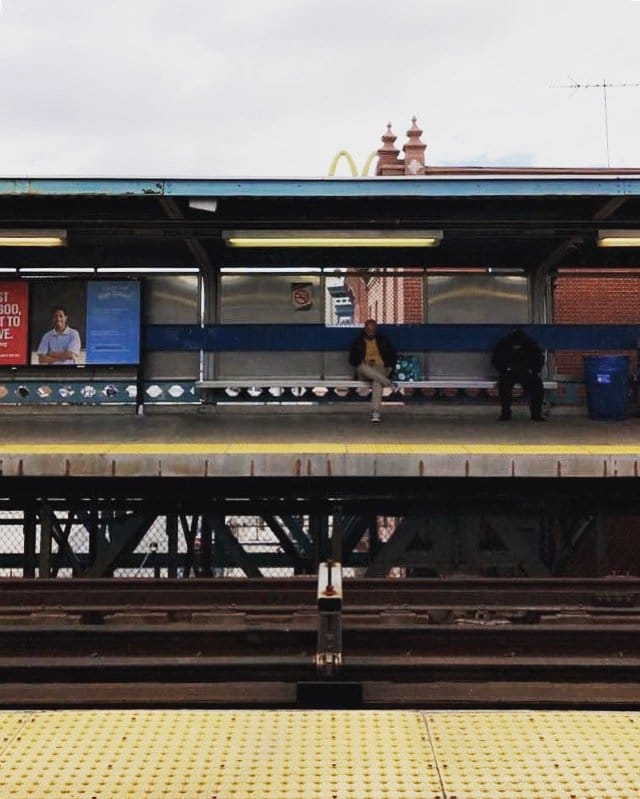 4.  Take your time
If you're feeling frazzled, take a break
If at any point, you're feeling unsure about the direction you're in or whether you've missed your stop, just get off the train. It's much easier to re-assess your plans while standing on a platform than zooming across town. In times where you are making a mistake, getting off to double-check what you're doing could save you a huge headache and a lot of time.
Don't let pride get in the way of doing a 180. If you have to get off the train, walk up and over to the other direction, that's ok. If you need to ask for directions, that's ok too. Don't feel weird if you have to wait for a few trains to go by before you're sure about your next move. You'll feel better about taking the extra time.
5. Get "lost" on purpose
After all, the point is to experience the city
I love taking public transportation because it helps me feel like a local and I adore that! I like seeing how real people experience the city and what their daily life feels like. It also helps me see parts of a city I would totally miss if I were in a car.
Very often, public transportation systems are built around busy attractions. It's just easier to not have to deal with parking and traffic anyway. With many stations connecting to museums, malls, and major event spaces, the subway is often the easiest way to be a tourist anyway.
For a change of scenery, try getting off one stop earlier or later so you can explore a new neighbourhood by foot. You see so much more when you're walking. The photos are better too!
Happy Travels xox