Springtime is finicky and packing for weather that varies hour-to-hour is one of my biggest challenges while travelling light. This year I had a trip to Kansas City planned with a forecast that ranged from 9°C/48°F and rainy to 29°C/84°F and bright sun. The concept of packing for unpredictable extremes is similar to packing for transition weather. You have to be ready to bundle up one day and slather on sunscreen the next.
The first thing I do when planning a capsule suitcase (my term for a travel capsule wardrobe) is to choose a colour palette and pack items that mix and match. I'm pretty sensitive to trends, so I generally have an idea of the items I'm into for a particular year and season and will adapt those choices to weather and context.
This Spring season, I'm all about beige and red, along with my usual black and white. My prints of choice are gingham and stripes and I've been into satin as a trendy fabric finish. I'm still enjoying a heavy rotation of Japanese-inspired cuts and fit, like wide pants and long tops. Take a look at my Spring 2017 mood board for a snapshot of what's on my brain when I get dressed.
For this trip, my strategy was simple. I packed what I'd need for pouring rain as well as some pieces that were versatile enough to layer. For example, I chose a lightweight raincoat with a deep hood from Everlane and my trusty white leather vans that kept my feet dry in light rain.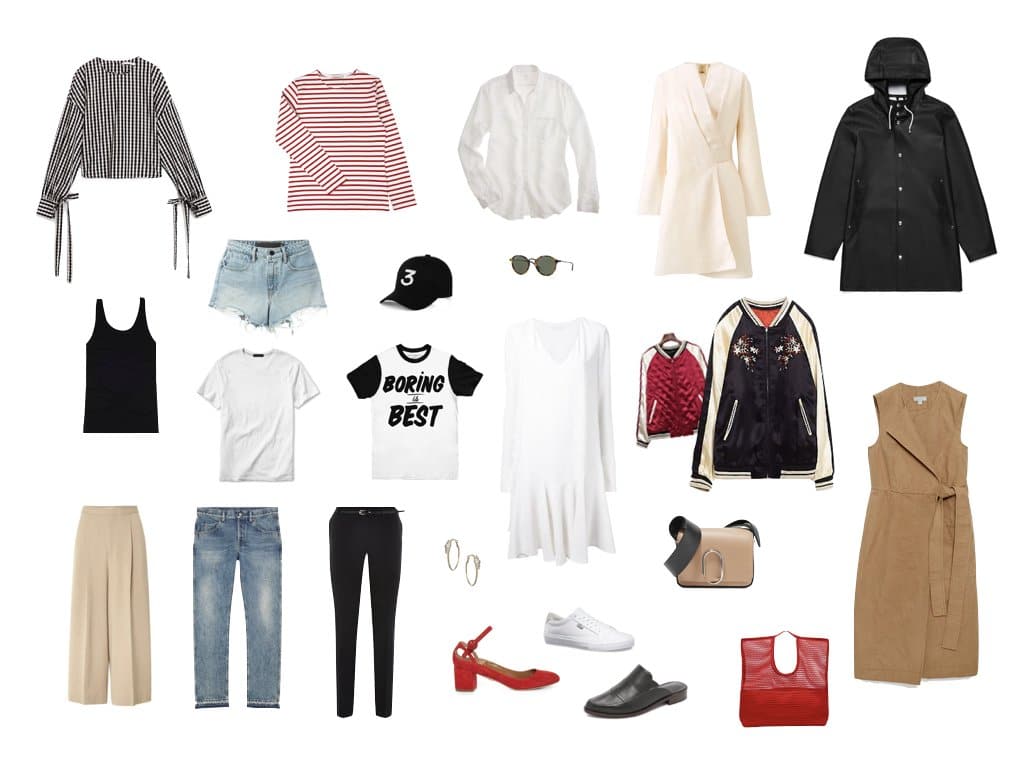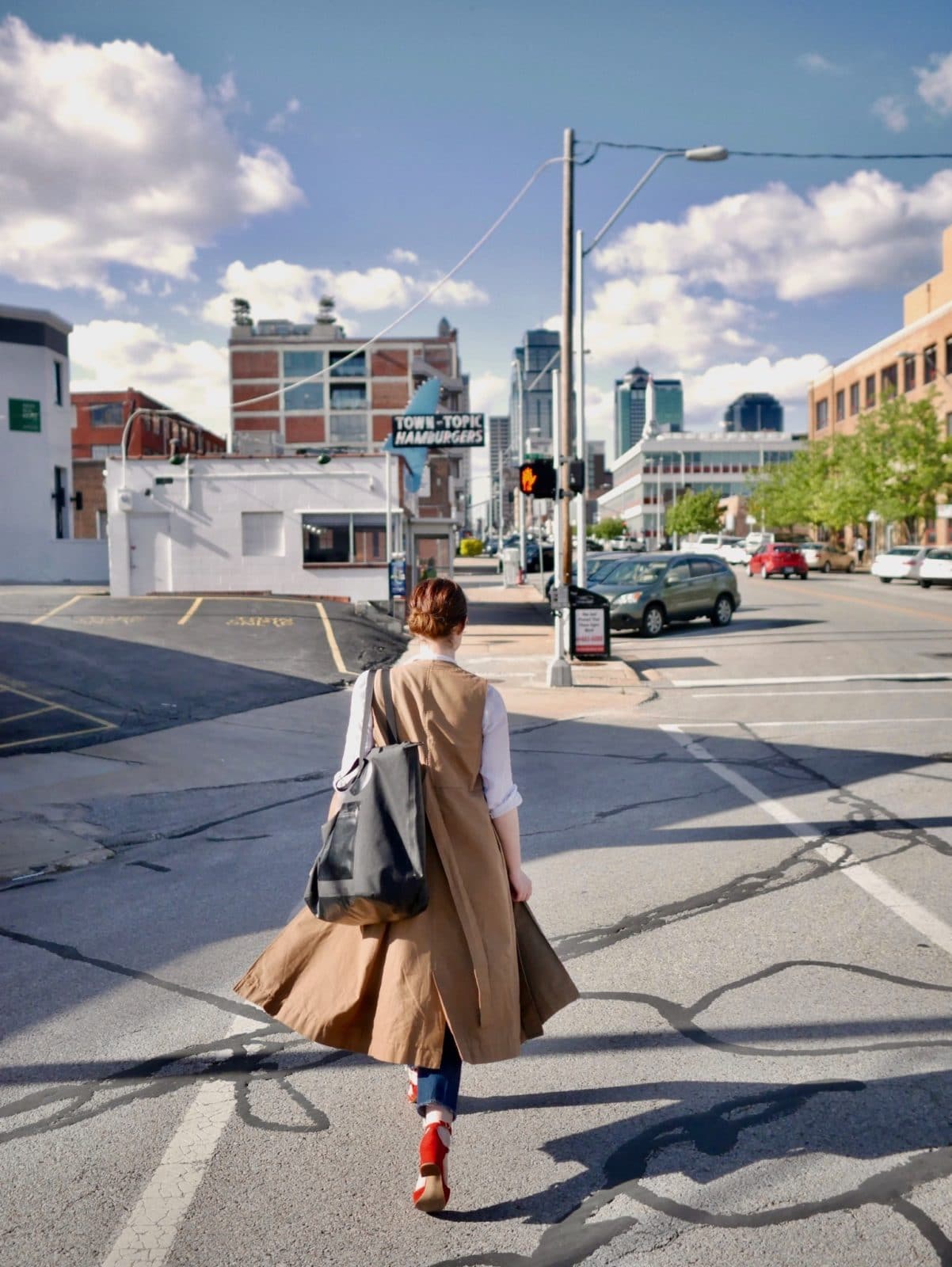 Versatile items to me are pieces that can be worn multiple ways, layered over and under each other, and dressed up or down. I'm in love with this tan COS trench dress that I can wear as a standalone dress or as a vest/coat over jeans. I packed this really cool satin souvenir jacket that is reversible, and a few tanks and shirts that I could mix and match with the rest of my capsule.
Because I was speaking at a conference while in Kansas City, I brought some simple black trousers, black mules, and a few blouses. The cream satin blouse is a special collaboration with Uniqlo and popular Muslim fashion designer Hana Tajimathat — I wear it as a cardigan as well as a wrap blouse.
Dressing for unpredictable weather also means wearing layers you can add and remove as the temperature fluctuates. I like blouses that can be worn under vests as well as over tanks.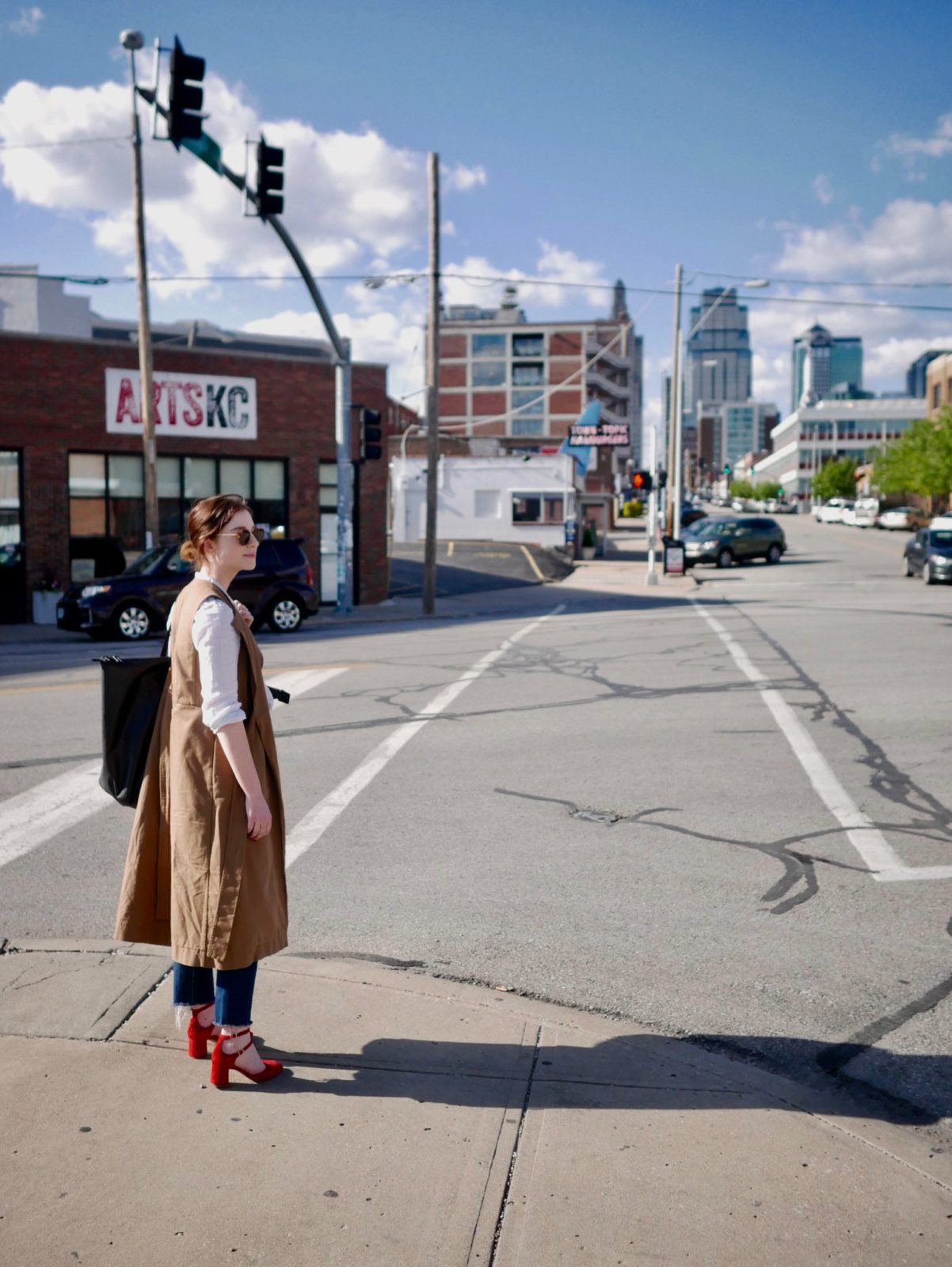 Because I love to dine out and go to art events in Kansas City, I like to pack a few fancier items, like a pair of (reasonable) heels and a dress or two. I also make sure to bring a few casual articles that dress down any outfit, like a baseball cap and a cheeky t-shirt. I packed a light mesh grocery bag for a pop of colour and a small leather envelope purse with removable straps that I can wear as a clutch, fanny pack, or cross-body purse.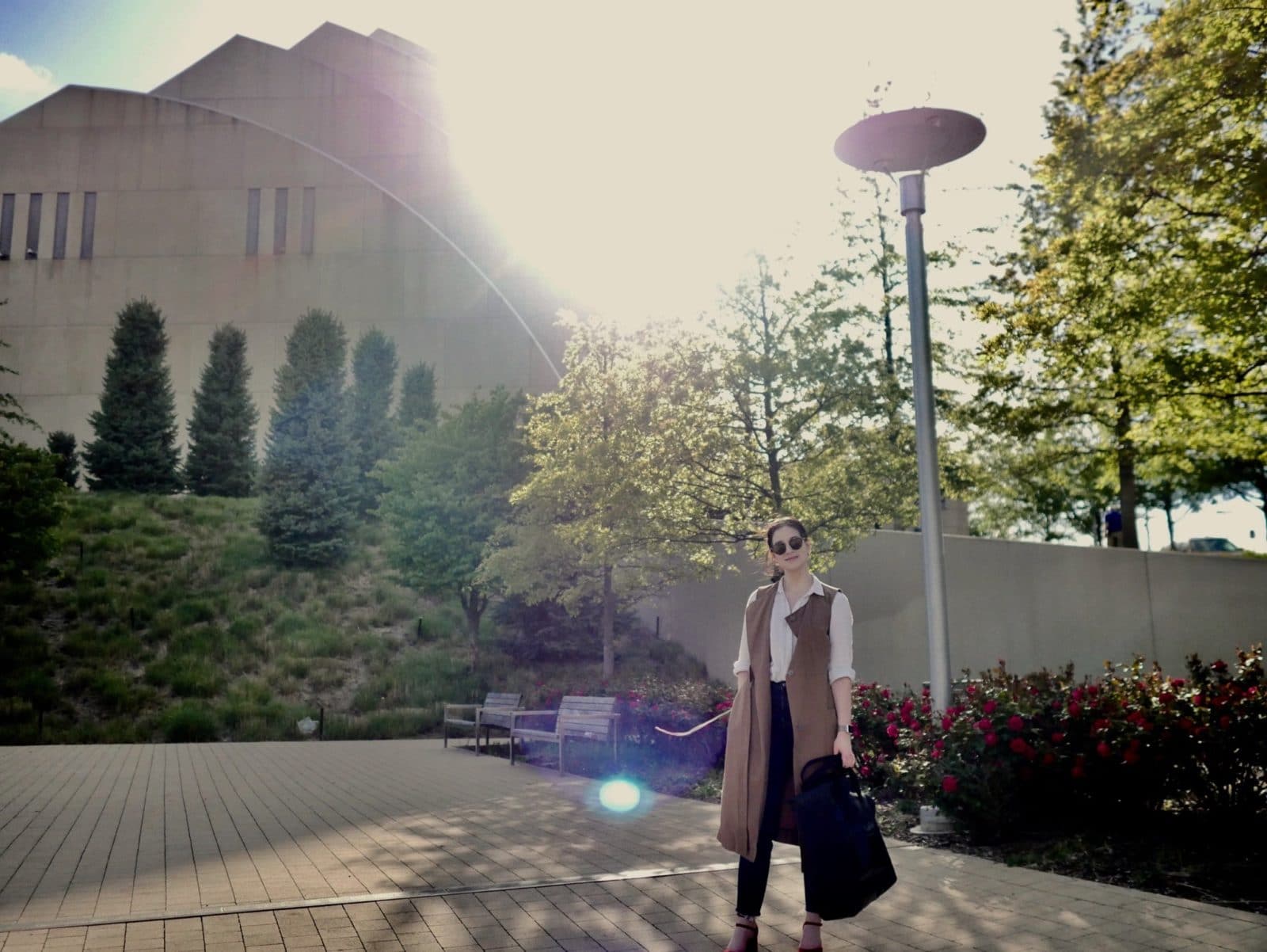 Just remember not to worry too much about having everything you could ever need. Part of packing light is also thinking on your feet! Buy things on the go, borrow from friends, and get creative with layering!
Happy Travels xox