Packing for a spring trip will mean something different depending on your destination. I'm quite jealous of people who are already in sundresses and tank tops, but for the sake of this capsule, let's imagine you're packing for temperatures around 15°C/60°F.
In springtime, you might start the day with one type of weather and end the day with another. That's why layering and planning for transition weather (or a freak rainstorm) is all part of the process.
To help you pack for your next spring trip, I've created a 10-item capsule that satisfies most requirements of a week-long trip.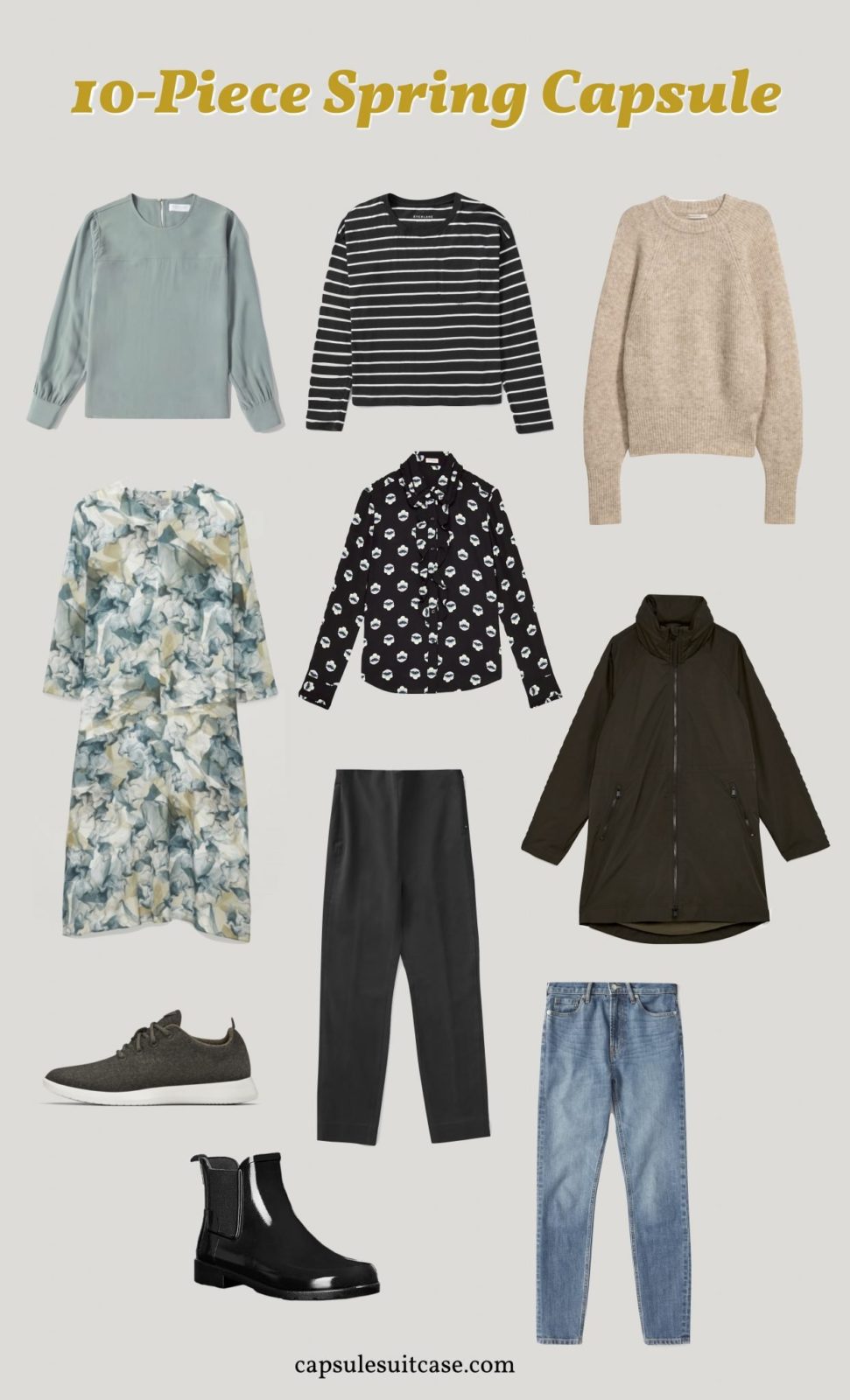 Spring always has me feeling a bit lighter than my normal somber hues, so for this capsule, I chose a seafoam green, cream, and olive palette, with a bit of black. I also did a spring capsule with navy last year, if that's more your jam.
I was very tempted to add white sneakers and clothing, but with the sometimes muddy conditions of spring, I chose to play it safe with some darker hues that don't need to be kept so tidy.
I chose a solid long anorak with a packaway hood in a neutral colour that played well with the rest of the softer colours. A few patterned tops and a dress offer some variety and playfulness to a few very dependable pant choices. Low-profile rainboots will keep your feet warm without the bulk and look just as good as leather boots with jeans.
Tops: Everlane Silk Blouse, Aritzia Printed Blouse, Everlane Striped Tee, H&M Sweater
Coat: Aritzia
Pants: Everlane Work Pant, Everlane Skinny Jean
Dress: COS
Shoes: Allbird Runners, Hunter Boots
The overall look might feel a tad preppy, but the items I chose can be mixed and matched in a lot of ways. You can play it safe and opt for the booties, pants, and blouse trio or the classic sweater-and-jeans combo. You can easily be bolder by mixing the dress with the striped sweater, over jeans, or with sneakers (but maybe not all of those at once). If you're worried about these combinations, just take a cue from street style stars.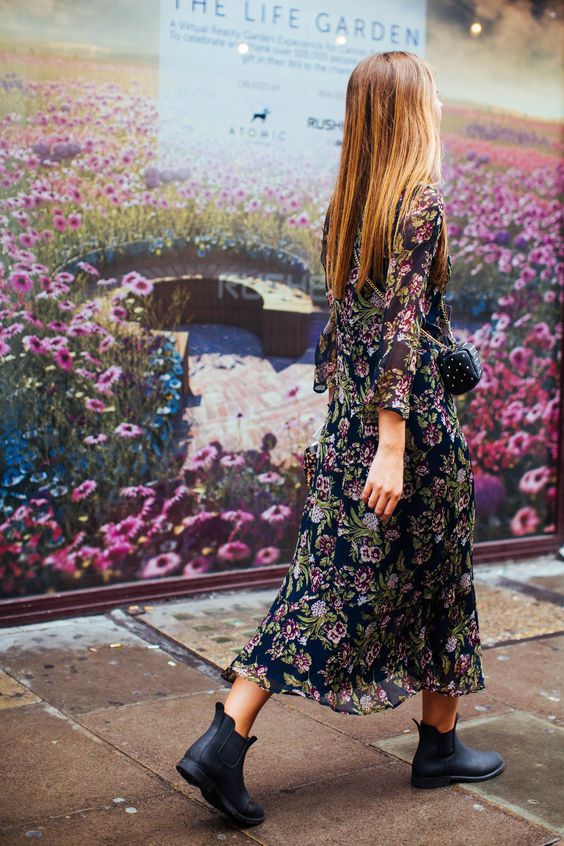 Happy Travels xox