Blog posts about Category: Packing Lists
Find out how to prepare travel packing lists for different cities and seasons. I've compiled my packing lists and tips on how to choose the perfect travel capsule wardrobe for any trip. Browse through cities in Canada, the US, and Europe to see what I personally packed, what I recommend, and even some of my packing blunders. I include packing lists for overnight trips, weekend getaways, 10-day vacations, and two-month treks. Get inspired and start building your own packing lists to explore the world!
Packing Lists for Travel 
Packing Lists is where I share suggestions on what to pack for trips and what to bring on vacation. I give minimalist packing recommendations and break down the items I take with me. My packing lists are based on location, season, culture, and purpose of my trip, with helpful travel advice too.
Learn to pack like a pro
I simplify packing and make it less intimidating for you, with advice based on capsule wardrobe planning. You'll also learn how to make sustainable and cost-efficient packing choices! Those may concern your tech, clothing, beauty supplies, or even your travel snacks. You'll find useful tips and inspiration from my own packing adventures, so you can pack confidently for your next trip. Like recommendations for fitness gear, or the best dopp kits for travel.

Packing gear tips 
You will find reviews of travel must-haves. My capsule wardrobes are also included in Packing Lists! You can browse through them based on the purpose of your trip, whether that's business, a special occasion like a wedding or a weekend getaway. Traveling throw us off our dietary and wellness regimens, so I have included advice on how to make your travel habits a little healthier. By helping you choose food, toiletries, and sports gear that's easy to pack, I will teach you how to stay healthy even when you travel. Since COVID, this category of Capsule Suitcase includes tips on the best face masks for travel and tricks for boosting your immune system before travel. By sharing my knowledge with you, I want to make packing as stress-free and as informative as possible.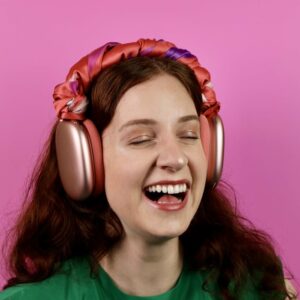 About the author
Hi, my name is Andrea and I'm an entrepreneur and content creator. I'm obsessed with packing light without sacrificing an ounce of style. Follow my adventures as I share my tips for curating the perfect travel capsule wardrobe that fits in a carry-on!