If your travel plans this summer include a friend or family member's wedding, you're probably packing a fancy dress that will only be worn once. As someone who tries to get the most out of every garment I pack, I hate the idea of lugging a piece that isn't pulling its weight. That's why Everlane's latest collection of summer dresses were a revelation. They launched mix-and-match tops and skirts that can be assembled to make a dress or worn as separates. Huzzah, way more bang for your buck.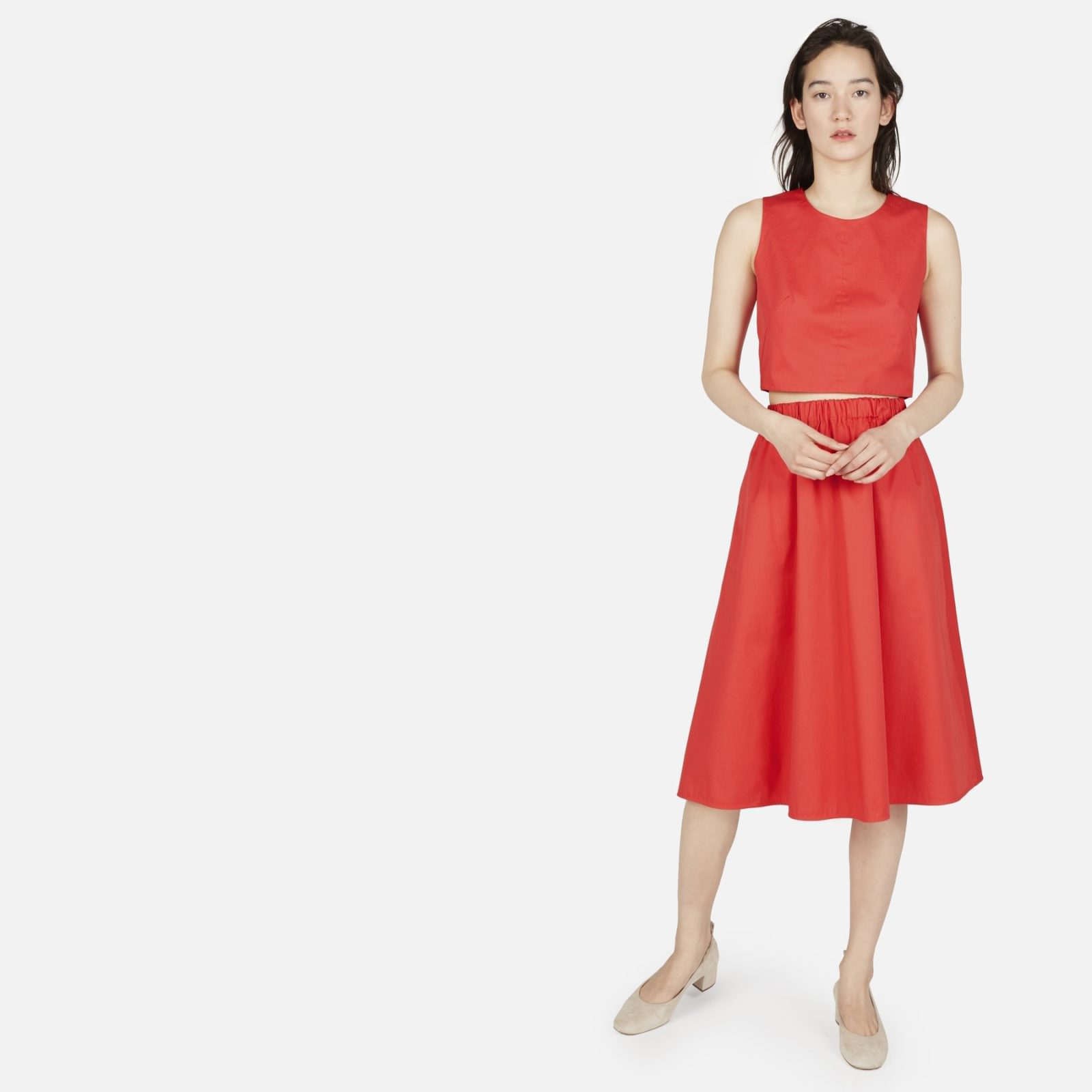 Cotton Pull-On Skirt, $65.00 Buy Now | Cotton Crop Tank, $65.00 Buy Now
If the wedding you're attending is just one of many activities planned during your trip, you'll have to think about whether packing heels is worth your luggage space. You could easily pair these with a comfy heel or choose to forsake some fanciness for versatility.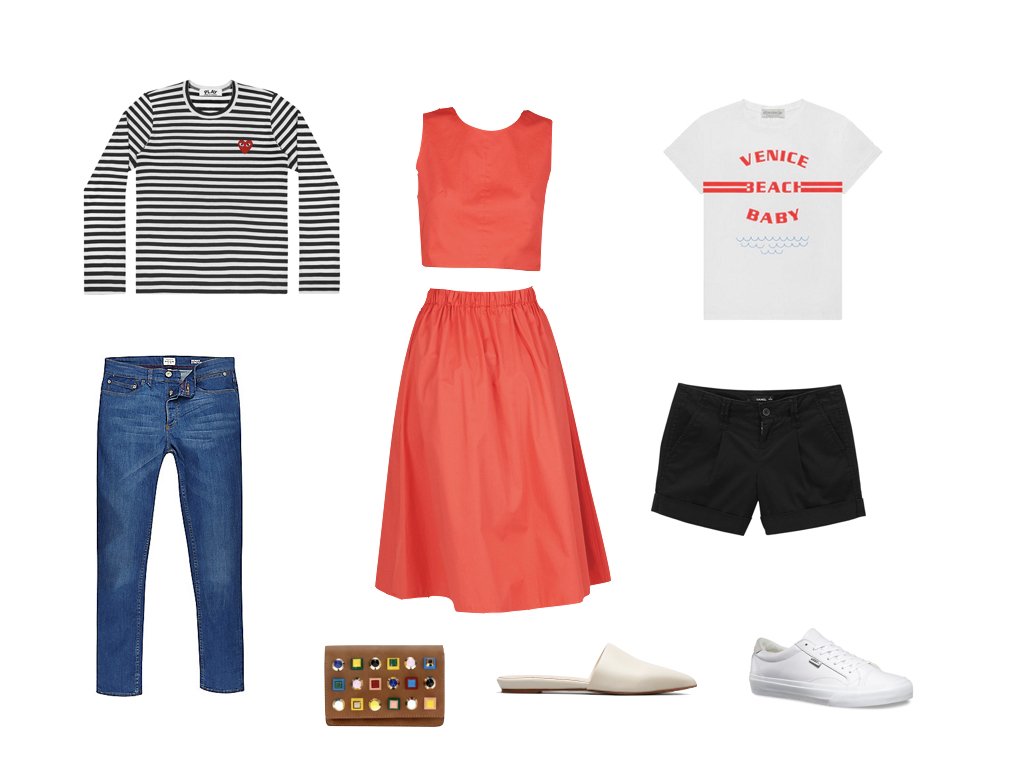 I chose to pair this outfit with nude pointy flats that are elegant, elongating, but would be great for whatever the next part of my trip involved. I'd also pack a small purse with removable straps so I could wear it as a clutch and as a cross-body bag for the rest of my adventures.
For your other items, you can go wild! Think about what activities you have planned and pack around your separates. Add a fun t-shirt and sneakers to dress down the skirt and some jeans to pair with your bright top. If you play your cards right, you'll have way more outfit options than with one fancy dress. Just make sure you have a strategy to release any wrinkles from travel, like a wrinkle release spray.
Happy Travels xox