Airbnb is currently the most popular alternative to hotels and hostels, but the trick to saving money on accommodations is HomeExchange. The principle is strangers swapping homes, but since not all exchanges can be done at the very same time, the site uses its own currency called GuestPoints to allow you to stay at people's home for practically nothing. Who doesn't want to save on accommodations?
How HomeExchange works
When you want to stay at a place, you have two options, as described on the HomeExchange website:
Non-reciprocal exchange with GuestPoints
The member you reached out to does not want to stay at your house but he/she is willing to welcome you? For more flexibility, use your GuestPoints to arrange this kind of exchange.
Reciprocal exchange with or without GuestPoints
You stay at another Member's house while they stay at yours, simultaneously or not. In this situation, some members don't wish to use GuestPoints, so we give the possibility of doing a reciprocal exchange without GuestPoints and let both parties agree on what works best for them!
How to get GuestPoints
When you first sign up, you get points for completing certain onboarding steps. Once you list your own home, you get a ton of points to spend on nights at other homes. Referring friends also earns you a lot of points. If you want to complete an exchange but don't have enough points, you can pay the difference with real money.
How to finalise a home exchange
I originally signed up to the site for an upcoming trip to San Francisco. I found a few spots that could work but it's not as easy as Airbnb. You have to read each home listing very carefully to make sure you meet their criteria. For example, some listings have a minimum night stay or need you to look after a pet. I ended up contacting six people before I was able to secure a spot. Then, after chatting back and forth with the owners and agreeing on a cleaning fee and checking time, the exchange was finalised.
Once I arrived at my HomeExchange place, it was more or less like Airbnb. The hosts were super friendly and the place was absolutely amazing. And all this for $120 for four nights!
Hosting guests through HomeExchange
While I was away, I had two families stay at my place back to back. I didn't think to charge a cleaning fee on the first exchange but I learned that trick from the hosts I rented from and did that for my second guests. The pros for me were that I had people on location to water my plants while I was gone. All while earning GuestPoints I can spend elsewhere.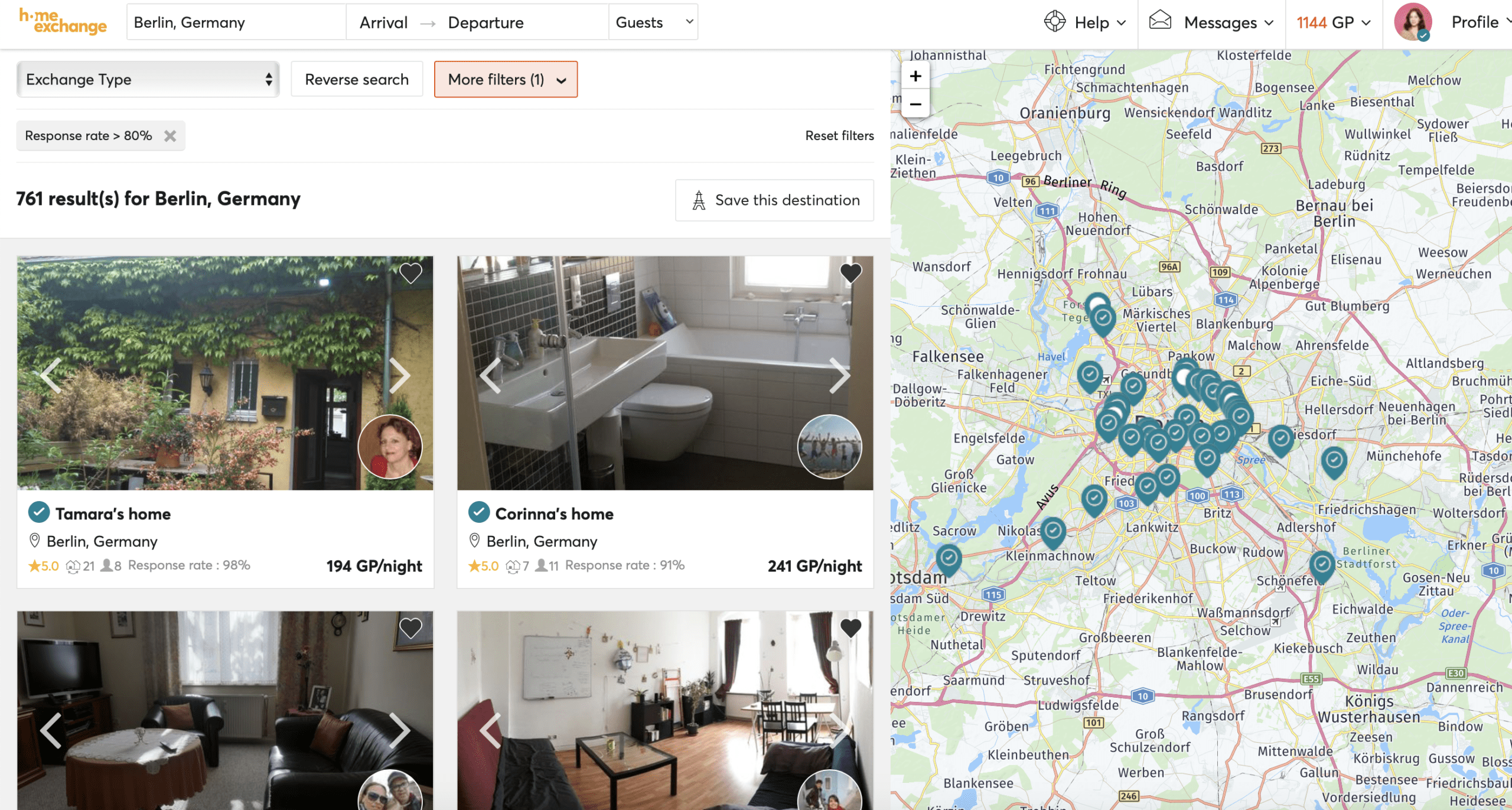 All in all, I had a great experience, both as a guest and a host. I still can't believe I got such a good deal on my accommodations in San Francisco. I highly recommend trying it out too!
Happy Travels xox