Once in a while, there are situations that take us to wildly different places and weather within the same trip. I mean the type of trip where you may be visiting two cities back-to-back, or maybe you're traveling during especially finicky seasons like winter and spring, where half your time might be in sunny weather and the other half in a snowstorm.
How do you pack to face all that weather with the same clothes? Well, I'll try to answer! Here are my tips for packing for warm and cold weather in one packing list. I suppose this is good for transition-weather packing too!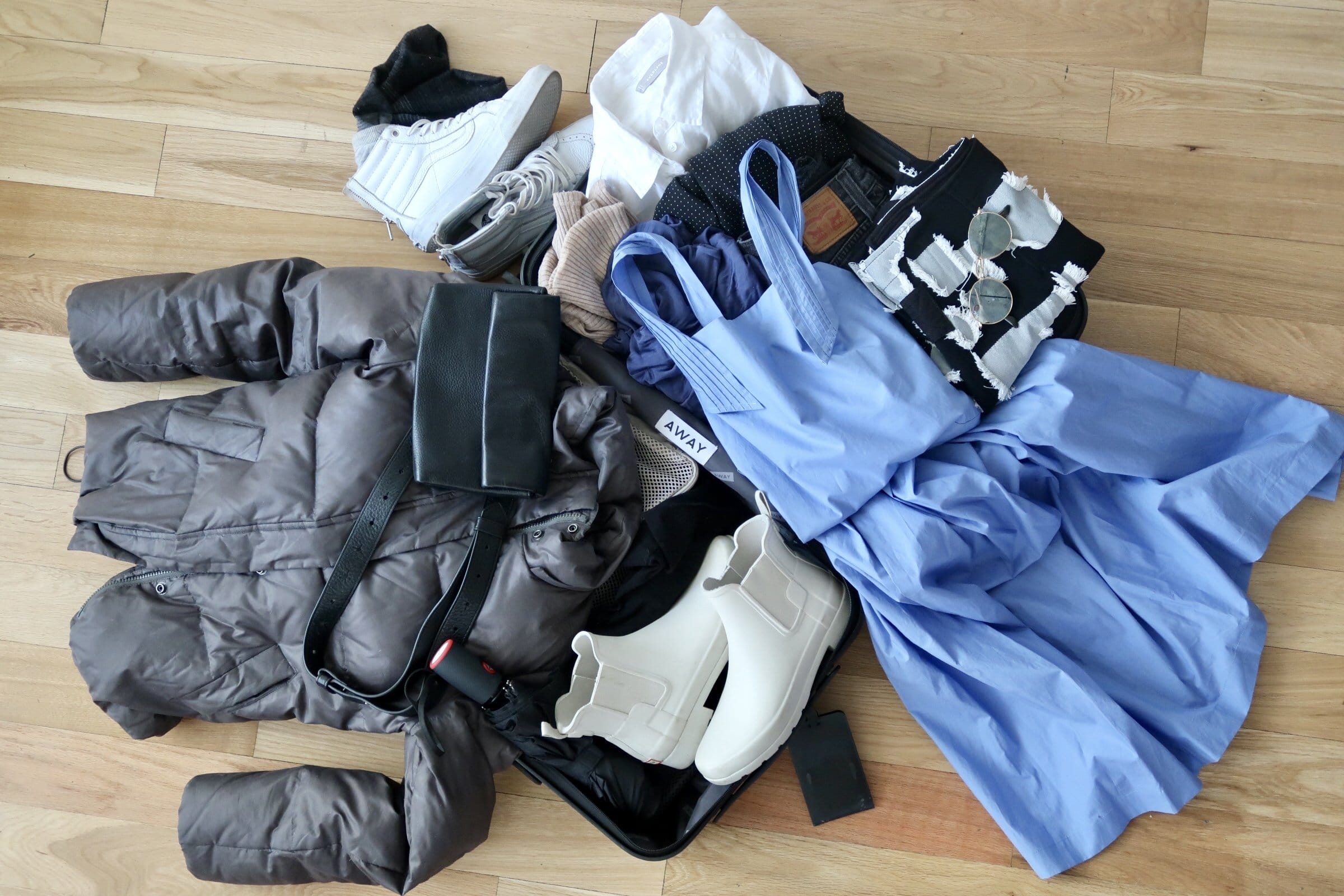 Packing Footwear for Multiple Weather Conditions
The older I get, the more sensible (and expensive) my footwear becomes. Especially in winter, I really don't mess around anymore. I choose boots that have a grippy sole, insulation, and weather-proofing. However, in Toronto, just a few hours away from where I live in Montreal, they don't get nearly as much slushy snow, so they can get away with thin, cute heeled booties or stylish sneakers with just a pair of wool socks. This has opened my mind to different types of "winter" footwear, like high-top leather sneakers or rainboots, for example.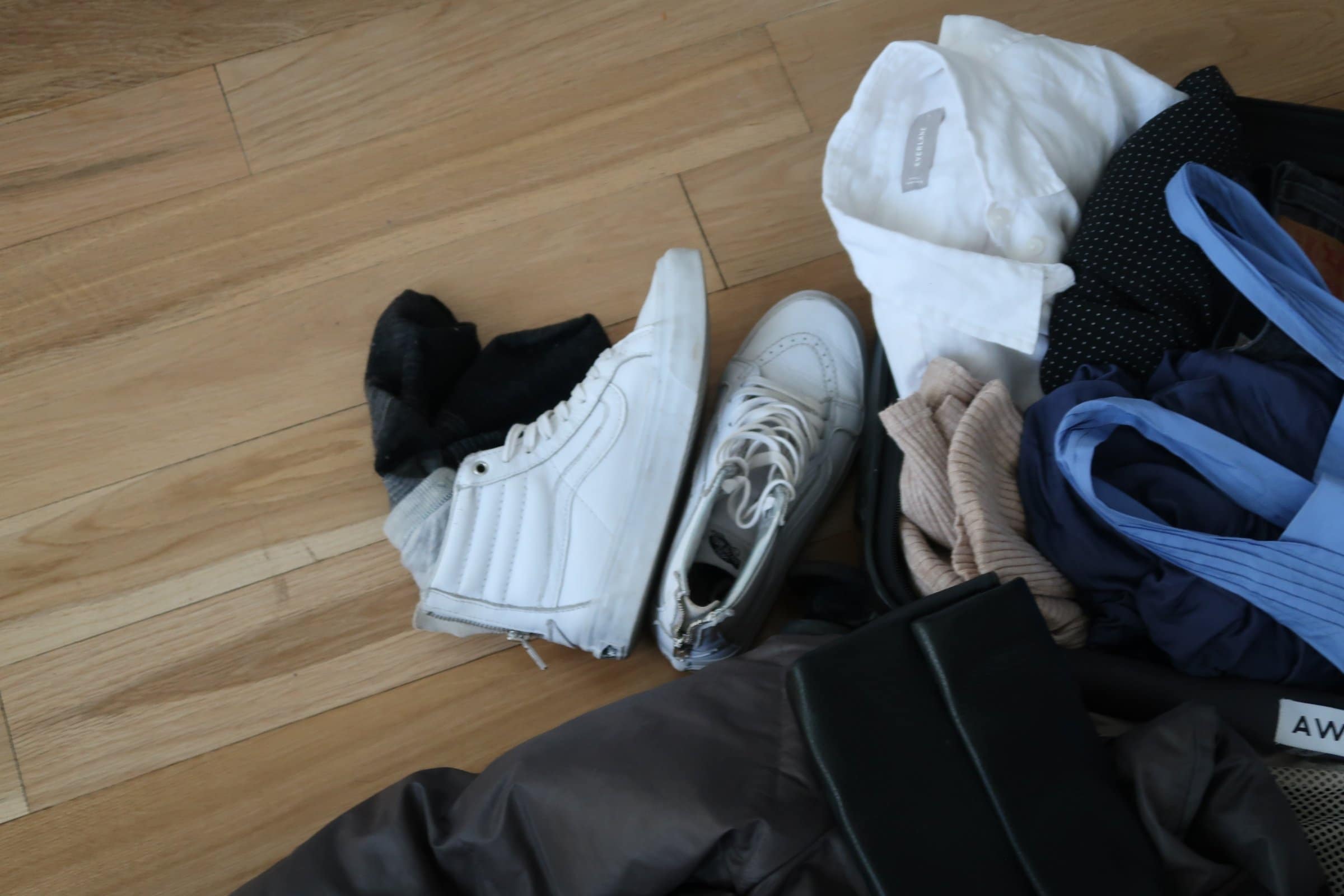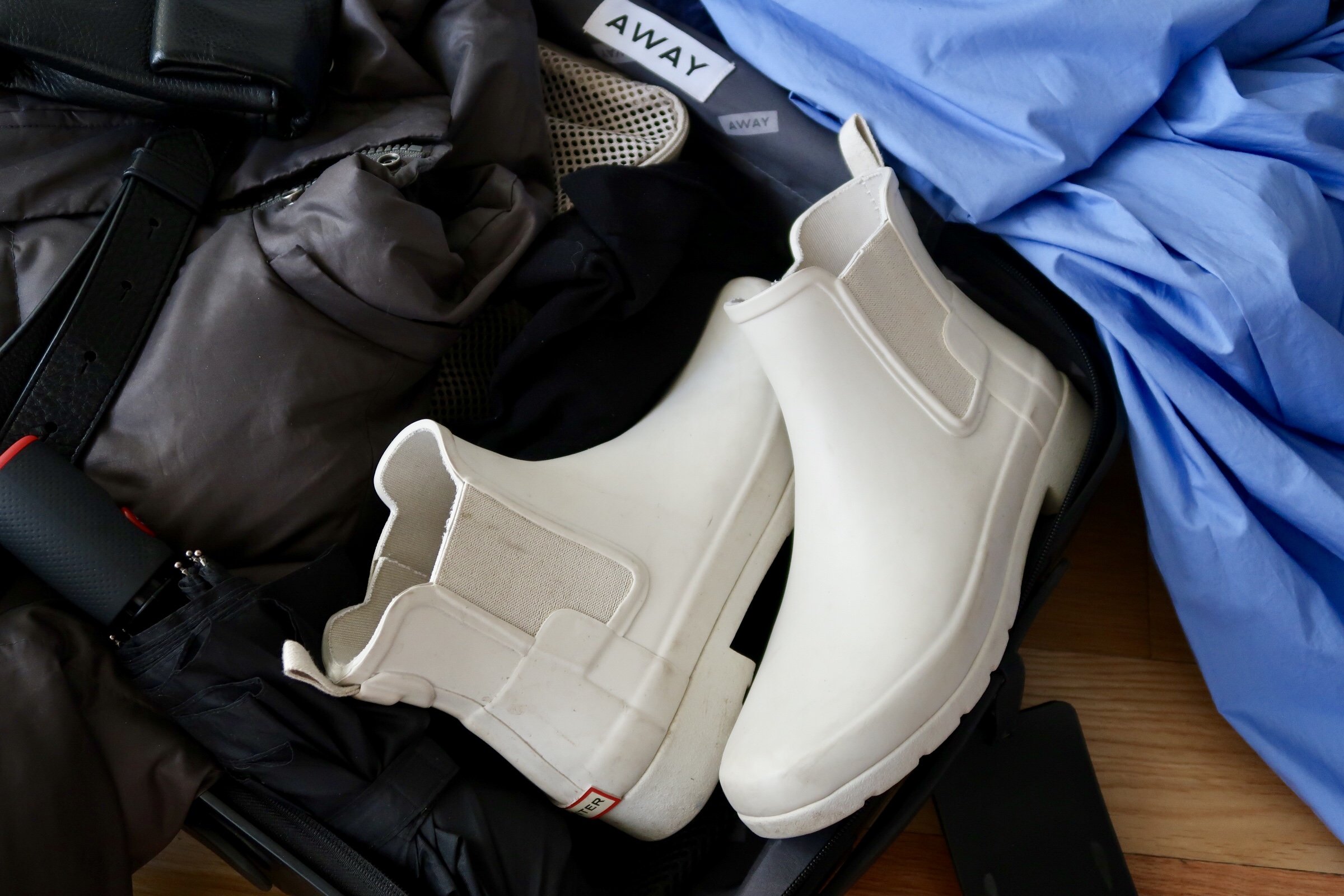 If you don't have room for multiple pairs of shoes, I would suggest a pair of leather booties, a pair of stylish rainboots, or a pair of sneakers that are water-repellent and can be worn with warm socks. That way, you can easily pair them with a skirt or casual jeans in warm weather without weighing down your look. Besides, packing warm socks takes up practically no room at all! If you want something truly summery, you can also pack really small flats, like these packaway flats!
Choosing a Light Weather-Proof Coat for Travel
I'll sound like a broken record, but small packable down coats are a life saver when it comes to winter packing. They can be scrunched up into nothing but also keep you so toasty warm. They also don't get *too* hot, so I was comfy wearing mine in California in January. You can also take a nice blanket coat, which is ample and can act as a chic cardigan in warm-ish weather and as a winter coat if layered over an insulated puffy vest.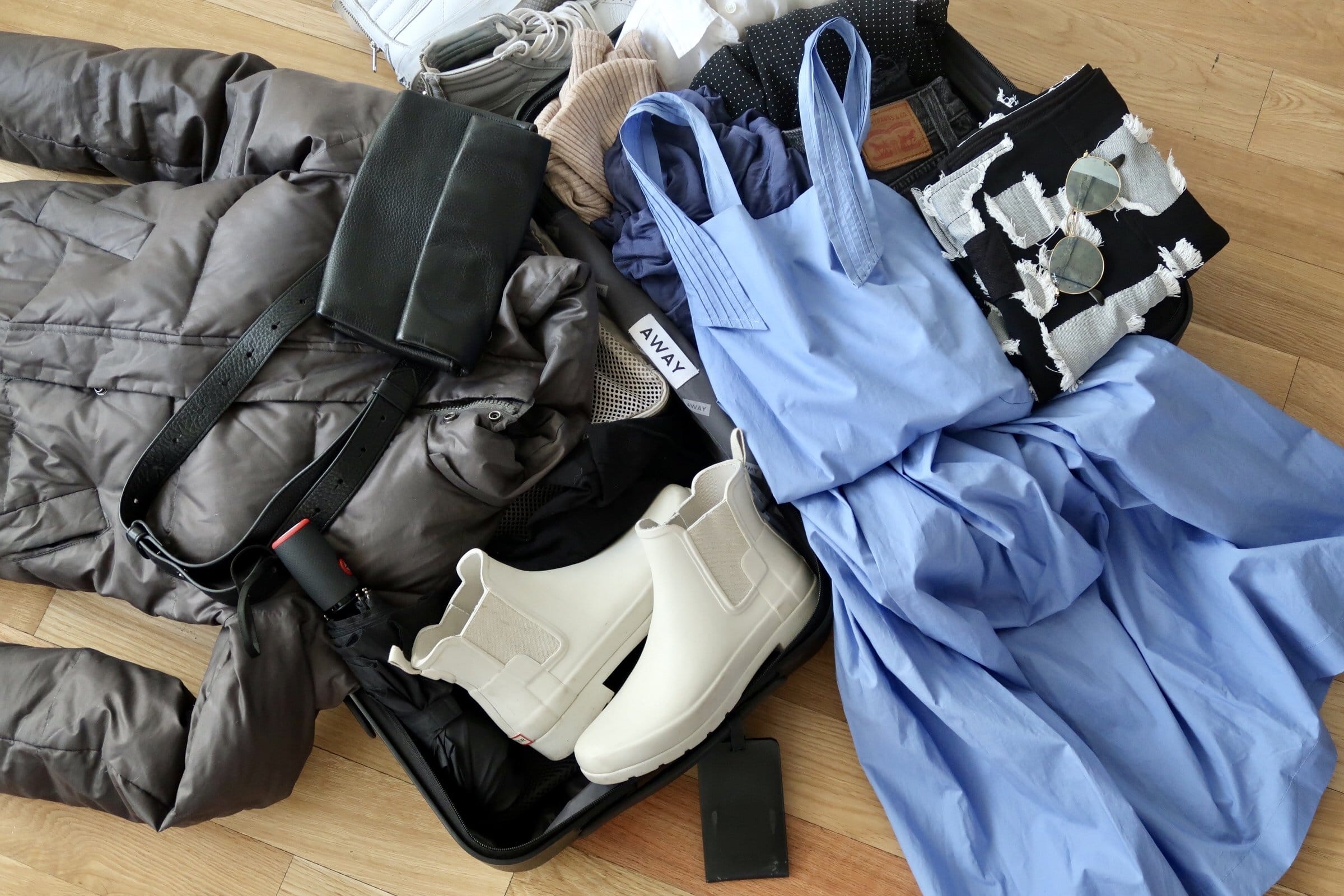 For this kind of trip, I'd avoid a big heavy coat, because you won't get the full use out of it. You can also pack a lightweight long parka if you're expecting rain or snow and wear that over warm sweaters and insulating layers.
Swap Bulky Sweaters for Thin Layers
Instead of statements sweaters like the one I packed for Tennessee and Bulgaria, my most recent two-trips-in-one, I recommend thin wool and silk layers which can add warmth to any outfit when strategically layered. Even adding a turtleneck under a crisp blouse adds warmth and a cool factor à la Leandra Medine pictured here. More turtleneck styling tips this way.
Layer Summer Clothes for Winter Travel
As Harling Ross from The ManRepeller notes, the secret to mood-lifting winter outfits may be summer clothes. I am trying to embrace this technique anyway because winter is way longer than summer in Montreal and I miss my summer clothes! It's easy to bring a skirt or dress and add tights for extra warmth once you're in the cold portion of your trip.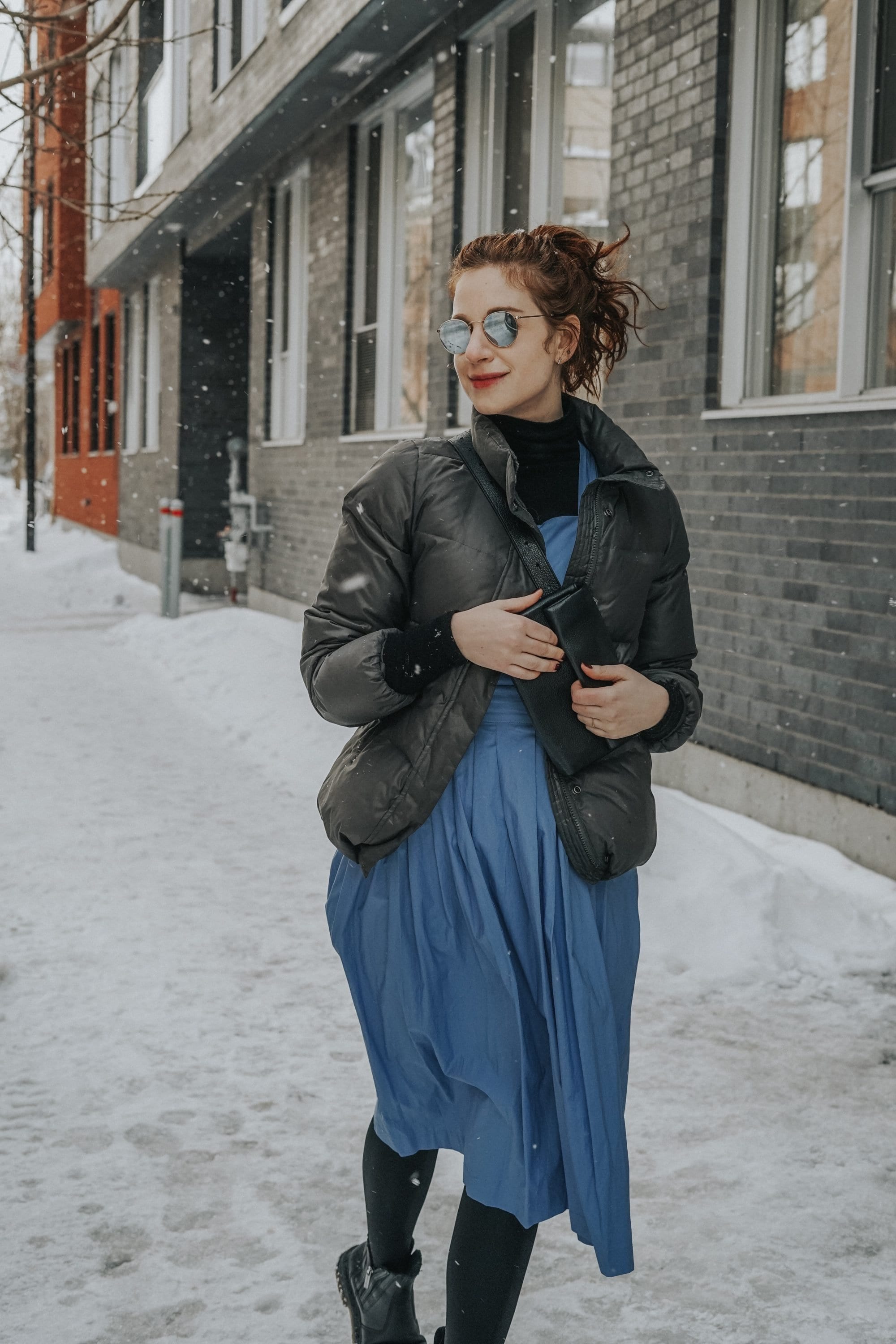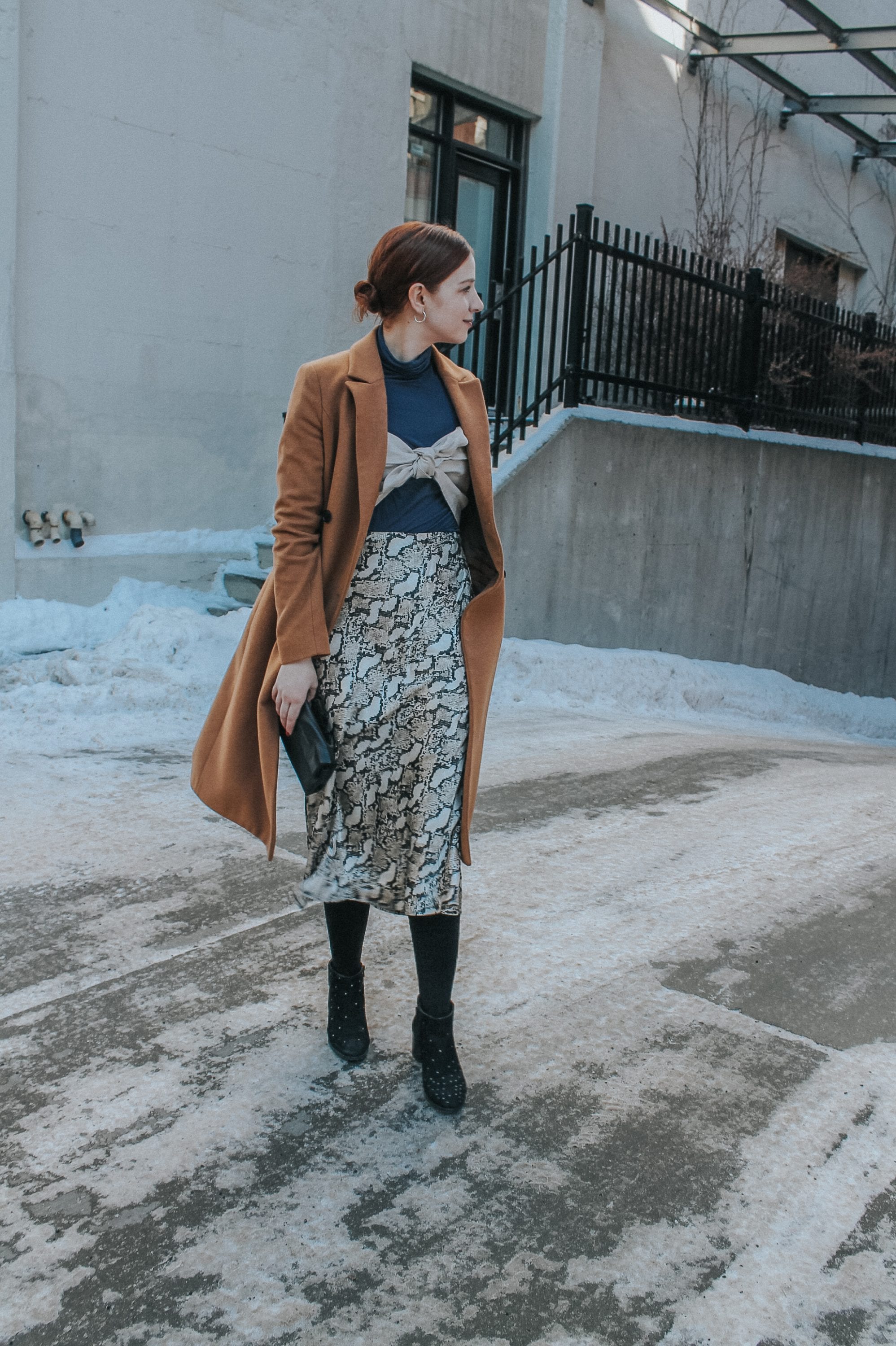 Stay warm out there!
Happy Travels xox