Your In-Flight Checklist
Looking for a list of in-flight essentials for long-haul flights? You've come to the right place. Most short flights are pretty straightforward and a lot like sitting down for a movie.
However, during long-haul travel, those flights that last 7+ hours, you can feel trapped, squished, antsy, and miserable. Luckily, a bit of preparation can ease the trip. I've compiled a list of things I bring with me in my personal carry-on that really help make me feel more comfortable.
A Good Bag
There isn't a one-size-fits-all answer to the best personal item bag. Backpacks and totes seem to be the most popular, but even then, there are different ways to use them when you're in-flight. Some people like to have all their necessities with them at their feet while others like to free up legroom by putting their bag in the overhead and fetch items as needed throughout the flight.
I tend to prefer window seats for long flights, so I keep my things with me. In these cases, I like a bag that has a wide opening so I can see everything I need and easily reach for it. I also try to bring a bag that's not too tall, so I can still push it under the seat or to one side.
The Away weekender is the perfect size for that. If you prefer keeping only the essentials in your seat pocket and putting your bag in the overhead, make sure your bag zips shut so nothing falls out.
Comfy Clothes for a Long Flight
I like looking somewhat put together for most of my flights which is why I prefer trousers or alternatives to leggings. But when it comes to long flights, I definitely put a lot more thought into comfort. I wear track pants with an elastic waist or pull out my trendy oversized wool trousers that are loose and a little edgy (COS is a champion in this style). Regardless of what you choose, make sure none of your limbs are constricted.
Something Warm for Cold Cabins
Most airlines offer a blanket on long flights, but I prefer to pack an ample scarf that I can use as a blanket or at least a cozy sweater or sweatshirt. The temperatures can fluctuate a lot during travel, so I try to have a comfy t-shirt underneath and a warm layer over so I can adjust as needed. If your coat can serve as a blanket, that works too.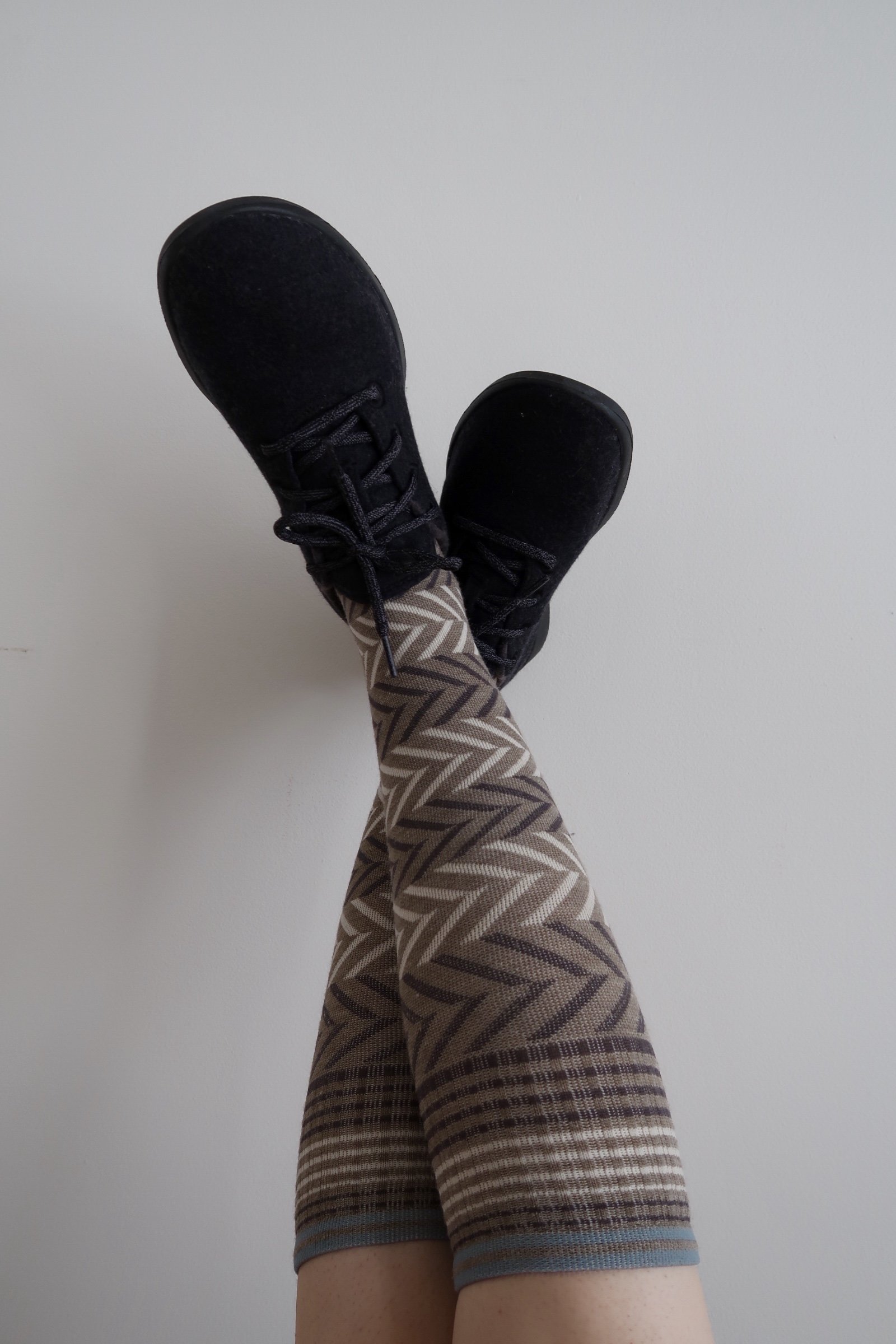 Compression Socks for Long Flights
If you're good about getting up and stretching your legs every hour on a flight, then you may not need compression socks for travel. I like the window seat and don't get up that much (I know, I know), so these help my legs keep the blood flowing. The Sockwell ones I have are made of merino wool, so they keep my feet feeling warm and smelling fresh.
Travel Pillow and Sleep Mask to Rest on Red Eyes
Airlines usually offer a small pillow, but it doesn't do much against the wall of the plane, which is my preferred way to sleep. That's why I bring a travel pillow and a silk sleep mask to help me get comfy. I like the Cabeau for the way it attaches to the seat headrest but was also gifted an Infinity Pillow which looks super nice for window sleepers like me! My sleep mask is a basic silk one off of Amazon, but it does the trick!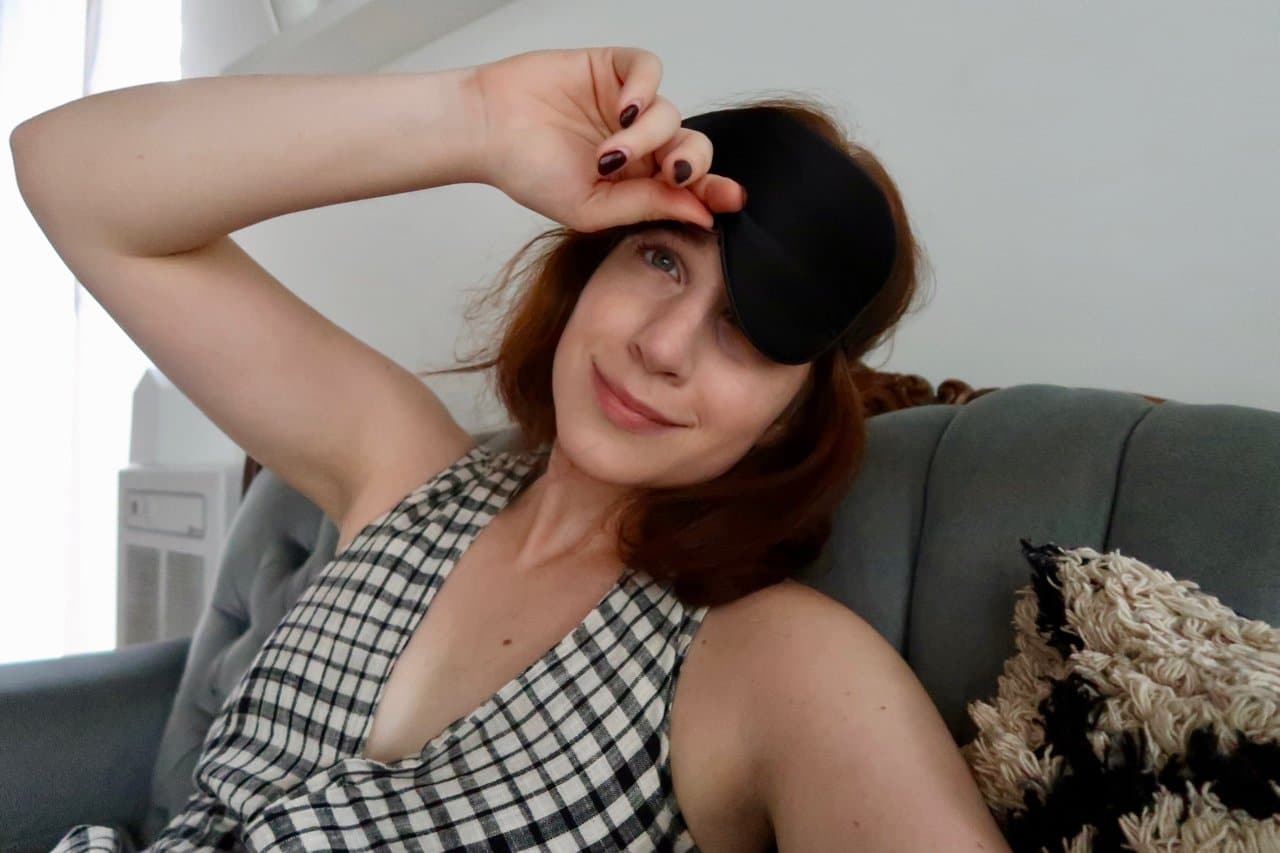 Bring Lots of Water on Long Flights
This is a big must. Always load up on water because the plane is dehydrating and they don't bring you enough water throughout the flight. I have a S'Well bottle but I also like to use the flat Memo bottles that fit in my seat pocket for long flights. If you think you might get a hot drink on the flight, consider bringing a reusable mug as well.
Stay Entertained on a Long Flight With a Laptop or Tablet
Do not rely on in-flight entertainment. You never know if your screen or headphone jack might be defective. Always prepare some entertainment for yourself. Bring along cables and a charging battery for the same reason. In-seat outlets are unreliable. If you do get a broken screen, ask to be reassigned or for compensation through vouchers and airline credit.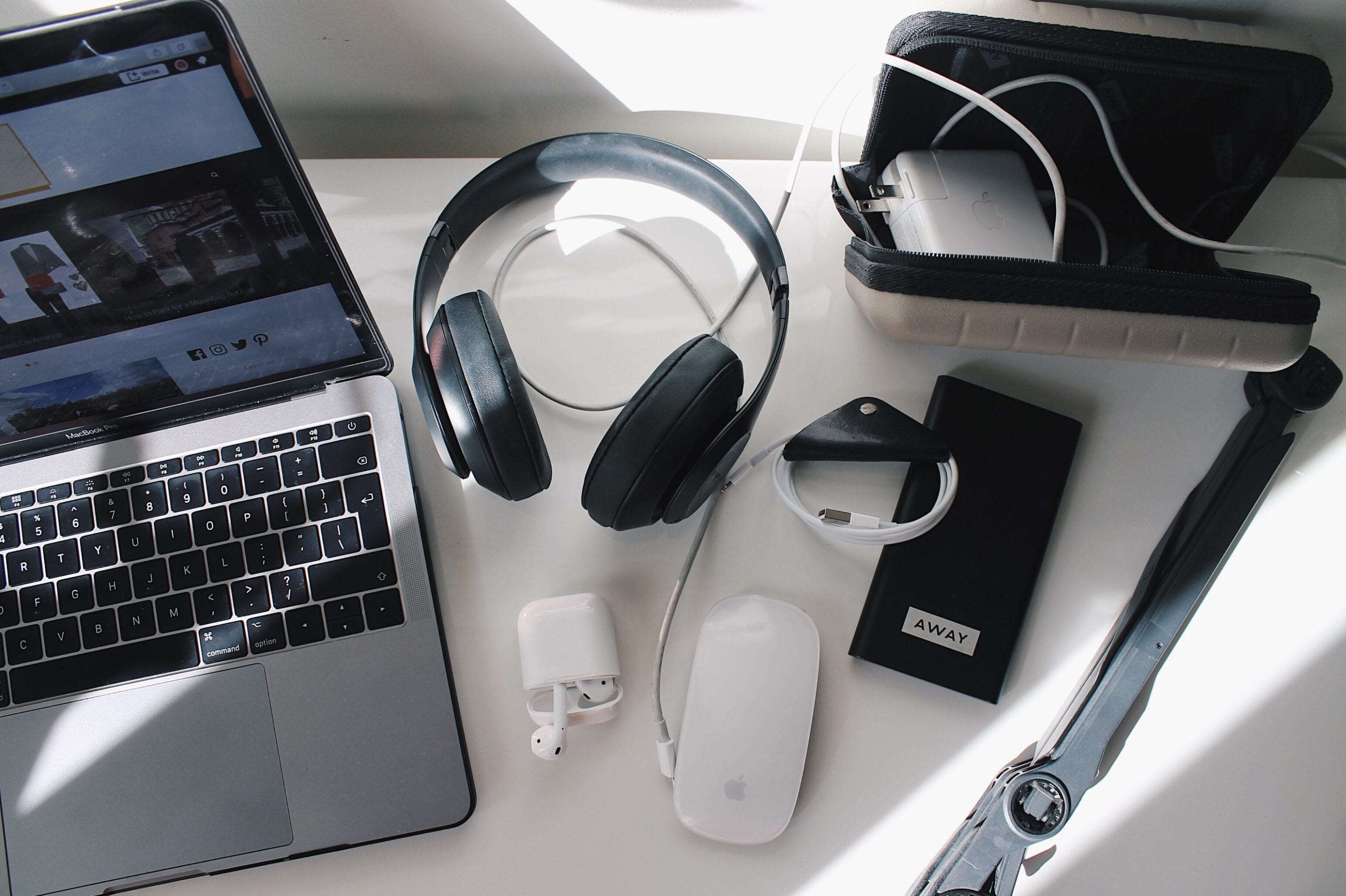 Bring a Kindle, Books, or Magazines
If you like to read, stock up on some fresh picks. Consider also loading up a device with podcasts and audiobooks, since your eyes may start to feel tired and dried out. Having some entertainment options that rest your eyes is a great way to avoid feeling gross. Sometimes I pack eye drops! If you wear contacts, make sure you switch them out for glasses to give your eyes a rest. Looking for prescription eyeglasses that are affordable and give back to charity, check out DIFF.
Bring Noise-Cancelling Headphones
Getting real noise-cancelling headphones makes a big difference. They don't have to be super expensive but they do need to work. Heaphones turn the loud humming of the plane and the air ventilation into a soft white noise and really helps me focus on my podcast or movie. I also keep them on when I'm sleeping, although I might try earplugs too because the headphones become a bit uncomfortable after a while.
Rest on a Long Flight With Your Choice of Sleep Aid
I carry these sleep aid and travel nausea tablets with me and I think they make a difference, although it could be a placebo. They have melatonin and ginger, so I won't challenge it. I also am addicted to a lavender spray by ThisWorks that puts me right to sleep.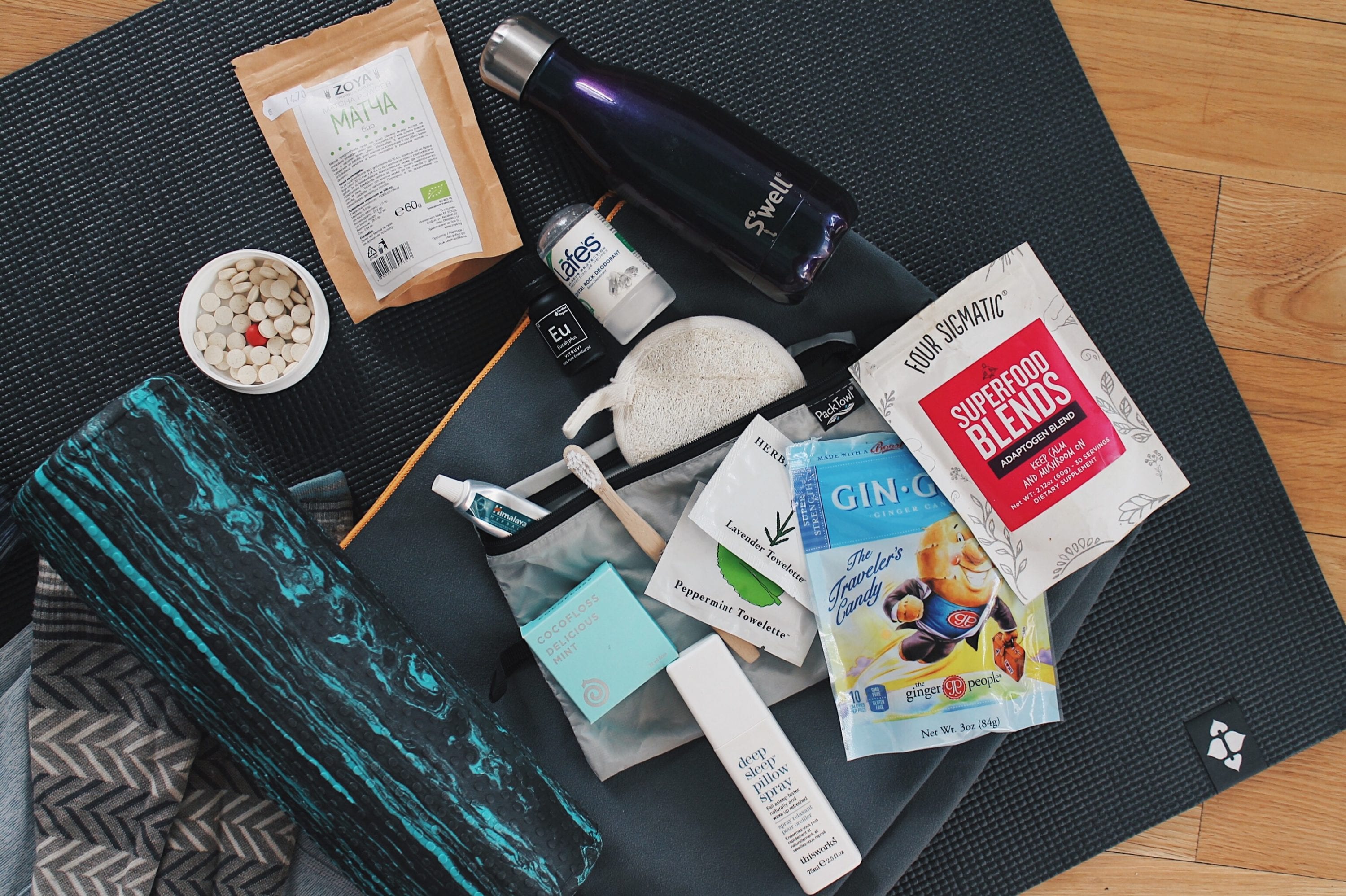 Bring Snacks on a Long Flight
I am pretty satisfied with the timing of the food on long flights because I try not to overeat which leads to bloating. I am usually starving when I get off the plane, so I always pack something to have upon landing.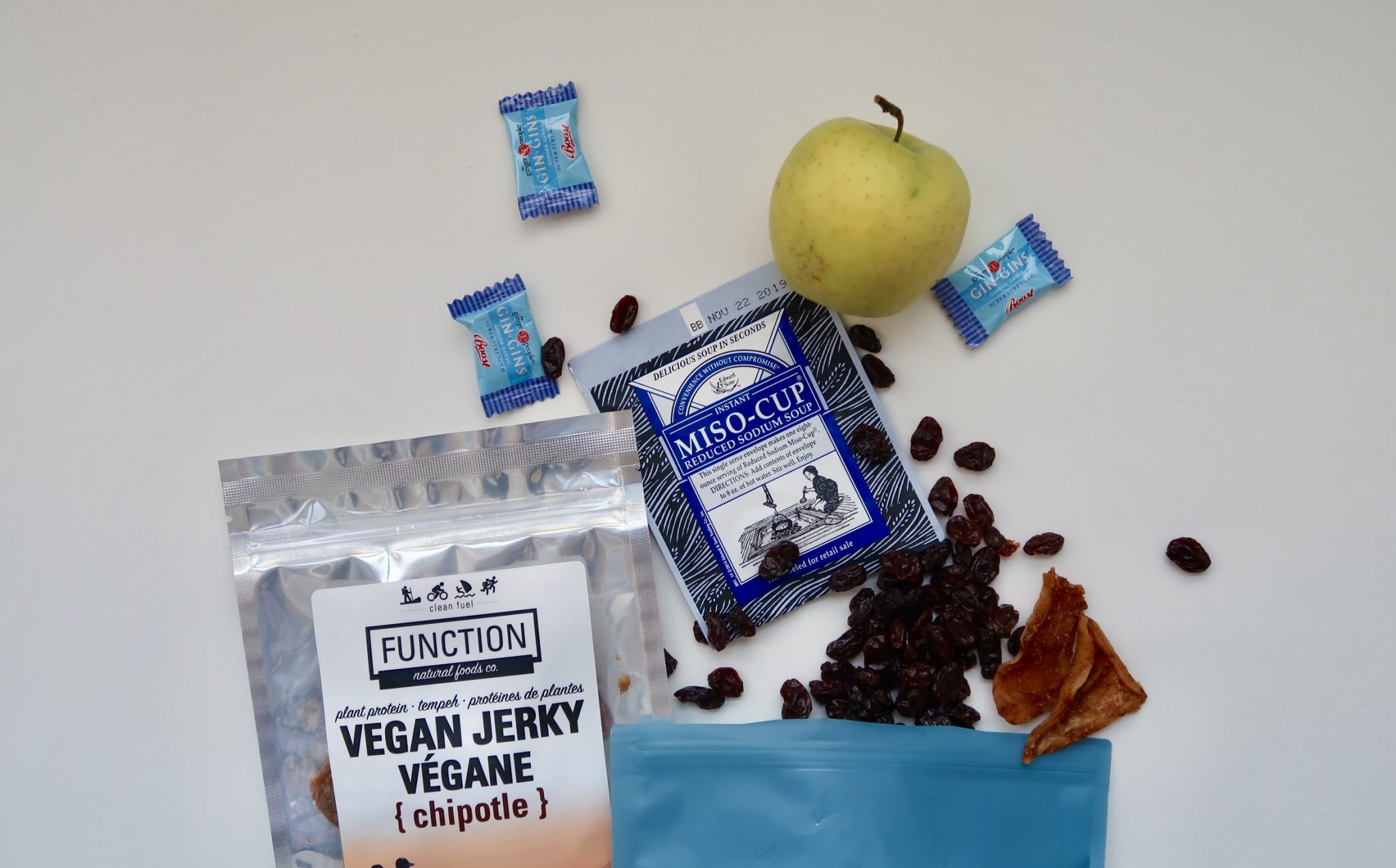 Travel With Disinfectant
I bring along a few wipes from Herban Essentials which act as a disinfectant and aromatherapy in one. Lemon is good for your seat and tray table, while the lavender and eucalyptus ones are a nice deodorizing refresher. I also really love the PlaneAire spray which is super useful to disinfect any surface during all my travels. It can be nice to pack some tissues also, in case you have a spill or need to blow your nose.
Stock Up On Mini Toiletries and Samples
I always pack my toiletries with me so I can freshen up throughout the flight. That includes toothbrush and toothpaste so I can follow a bit of a bedtime routine on the plane. This is also when it pays to hoard samples from Sephora. Sometimes, I'll do a face mask, layer on the moisturizer, or use a gentle peel wipe. I love the little individual sizes especially for this.
Happy Travels!