I never considered myself a health nut before. I eat way too many desserts, sit a lot, and struggle to drink half the recommended amount of water per day.
However, I do try my best to make decisions that are good for my body and the planet. I have been more-or-less vegetarian for the past 7 years and close to completely vegan for a year. I also dabble in adaptogens, collagen, supplements, and try to make eco-friendly decisions.
For those reasons, I'm very interested in how health influencers (Lee's blog is one of my faves) pack and the tips they share related to traveling in a more healthy way. If you're looking to inject more wellness into your travel routine, here's my packing list for the health-conscious traveler.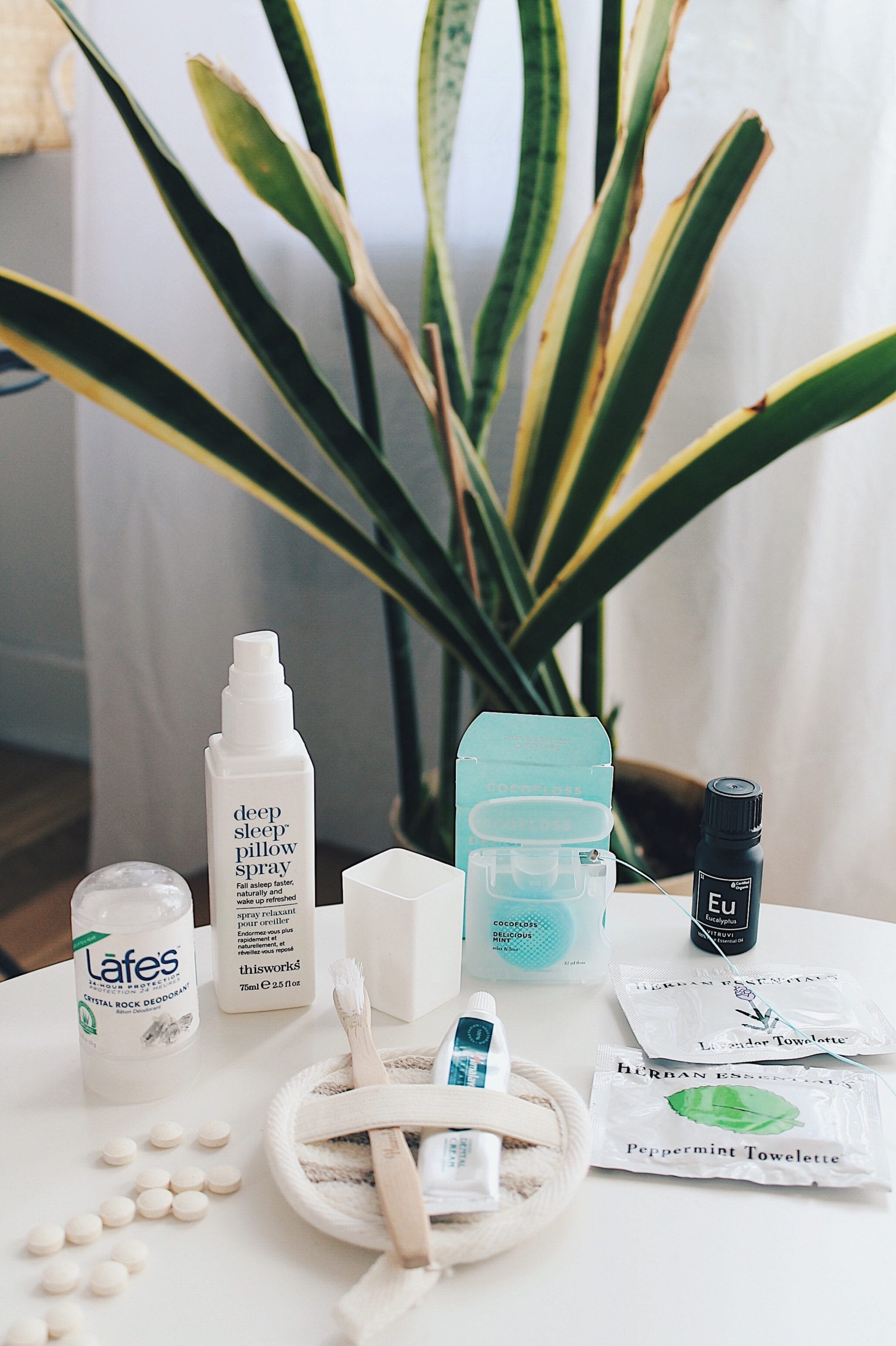 Toiletries
When choosing your toiletries, look for all-natural items in the health-food section of your grocery store. Wellness bloggers also love self-care rituals, so you can experiment with dry-brushing with a travel-sized loofah and using aromatherapy to calm, energize, or focus your mind while traveling.
PS. Most of these can be found at Well.ca. Get $10 off your purchase of $40+ by using the code HealthyCapsule.
Food
To ease an upset stomach, bring ginger candies or ginger + melatonin tablets. You can also bring your own beverages in powder form. My favourites are matcha powder when my stomach can't handle any more bad coffee and a convenient pre-mixed adaptogen blend. You'll also want to make sure you choose your plane snacks wisely.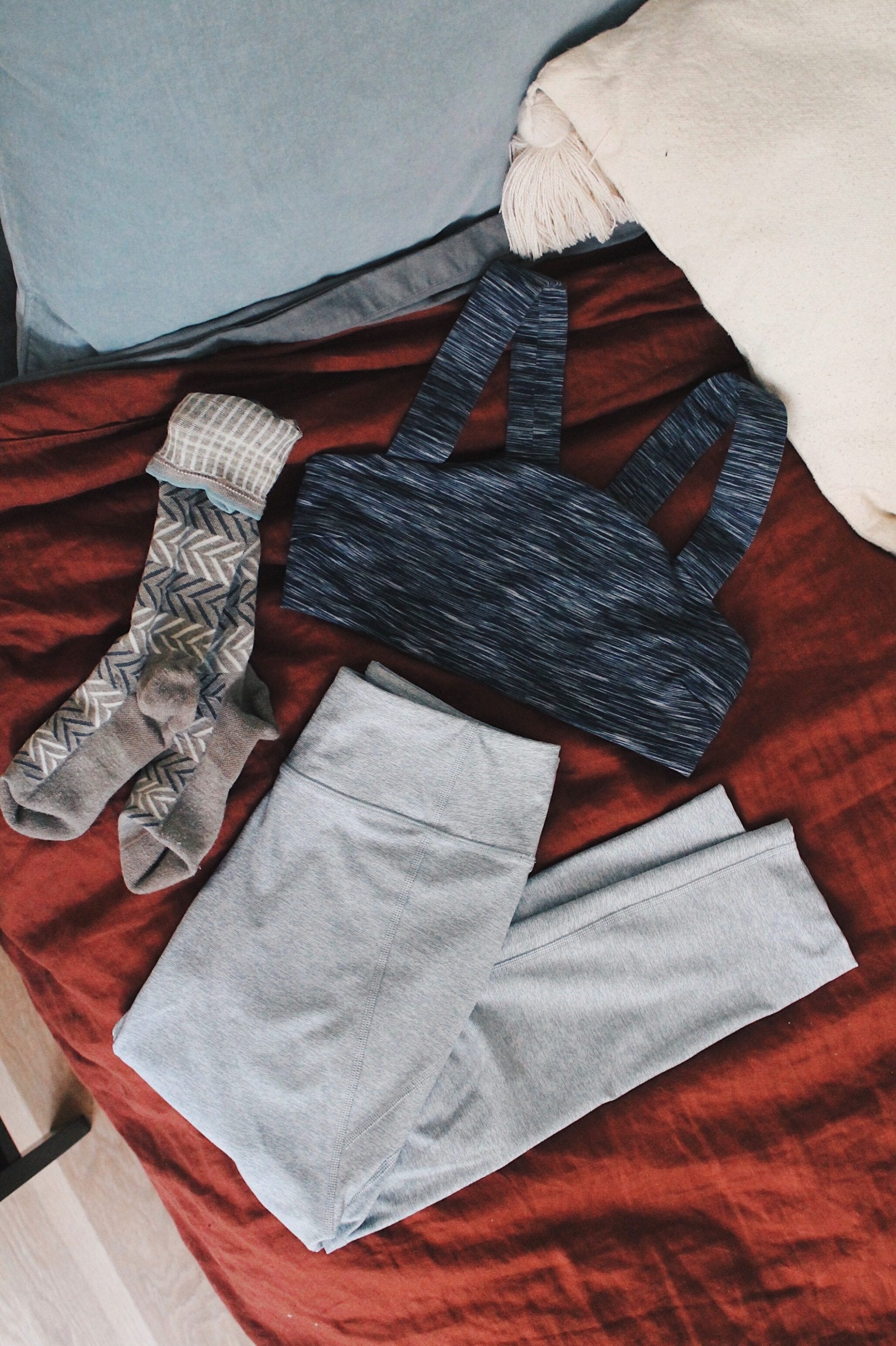 Activity
A health-conscious traveler also cares about the impact of prolonged sitting on their body and therefore actively stretches. That's why no list would be complete without some workout wear and accessories.
Happy Travels xox