Last weekend, I had the opportunity to visit Motor City a.k.a Detroit. Everyone I told made a face when I said my next business trip was Detroit, Michigan, but I LOVED it. This is a city that has spent the last decade rebuilding itself after the housing crisis. And like a phoenix, its rebirth has been majestic.
It was pretty rainy in Montreal leading up to my trip and the weather forecast for Detroit was equally grey. Since I'm driven by the weather for my capsules, I couldn't help but choose a dark palette.
Capsule Wardrobe for Detroit
For this trip, I packed a bunch of black and navy items, with a pop of silver and a healthy dose of denim. The weather fluctuated quite a bit between the couple of days I was there, so I made sure to pack lots of layering items.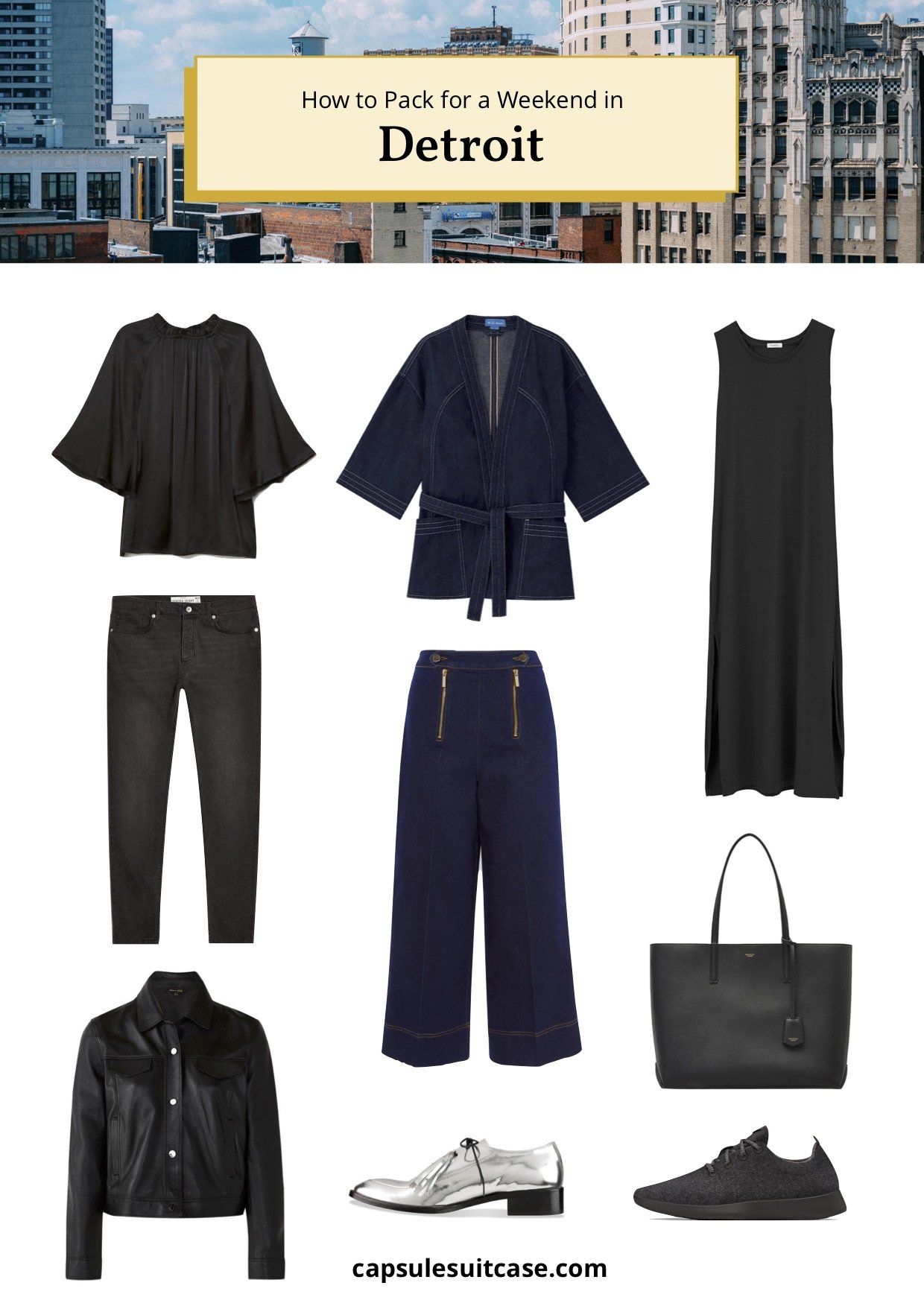 I'm a fan of the Canadian Tuxedo, so I decided to build my capsule wardrobe around one. This one had a slight twist, however, since both items have a distinctly Japanese flair.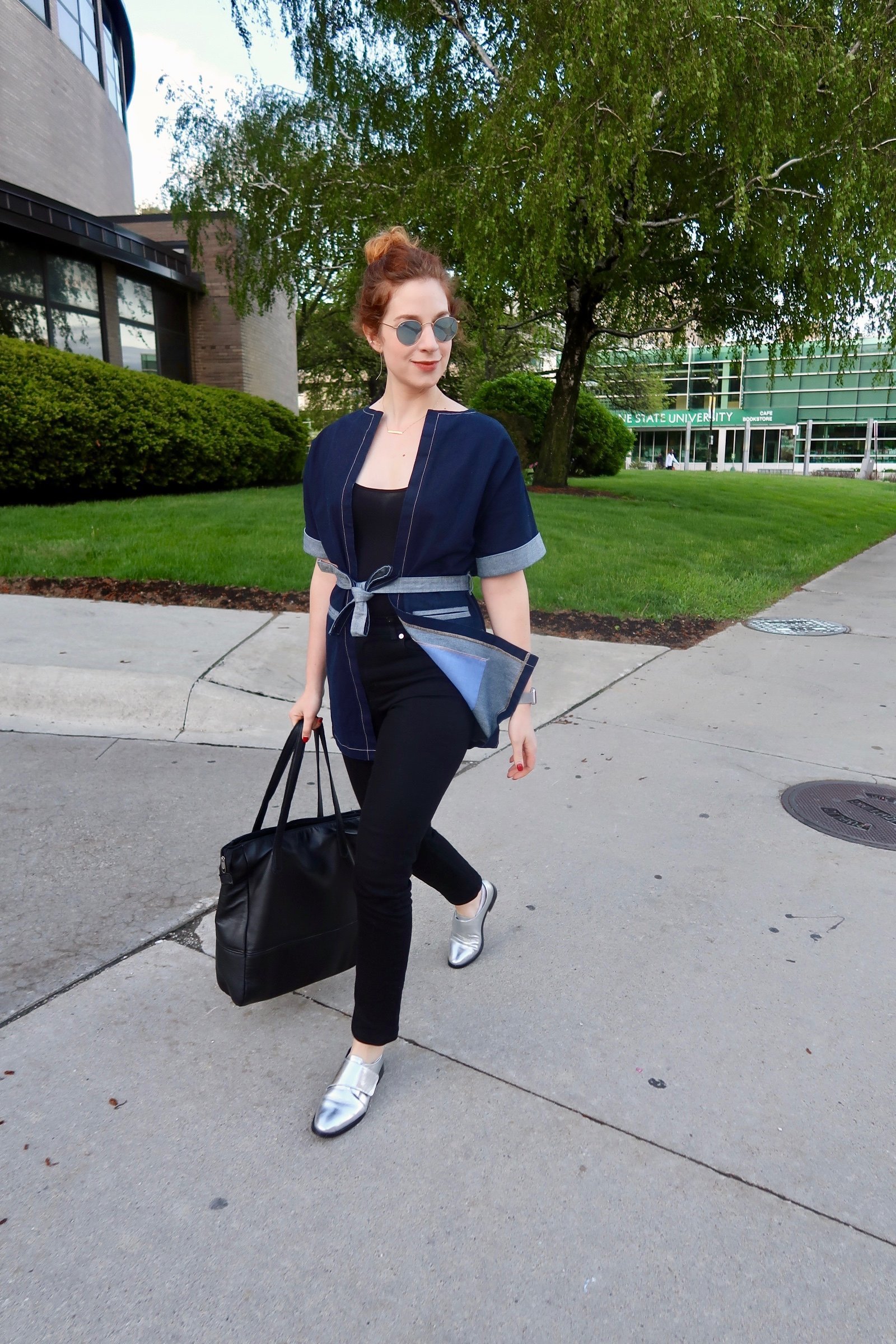 I knew I needed comfy shoes for the trip but I also wanted something with style, so I packed these silver brogues from Maguire. Metallics are fun because they're both a neutral and a fun pop in an outfit. They go with everything but also lift a boring outfit.
In a nutshell, I packed two pairs of jeans, two jackets, two tops, including a "going out top", and a dress. With the silver brogues, I brought my allbirds sneakers in case my feet were tired of being in leather shoes. I only ended up wearing them on my travel day home since the brogues were so comfy.
Detroit was a wonderful city and I have plenty of details to share about where to stay, what do to, and what to eat, but I'll save that for the next blog post.
Happy Travels xox