Several weeks ago, I was contacted by the founders of this awesome woman-owned brand called Millenny. They reached out to me to get my feedback on their line of bags for professional women. As you may know, finding a stylish back that fits a laptop as well as my carry-on essentials can be tricky. I was very impressed by their thoughtful designs and surprised myself at how much I loved their BISCAYNE backpack.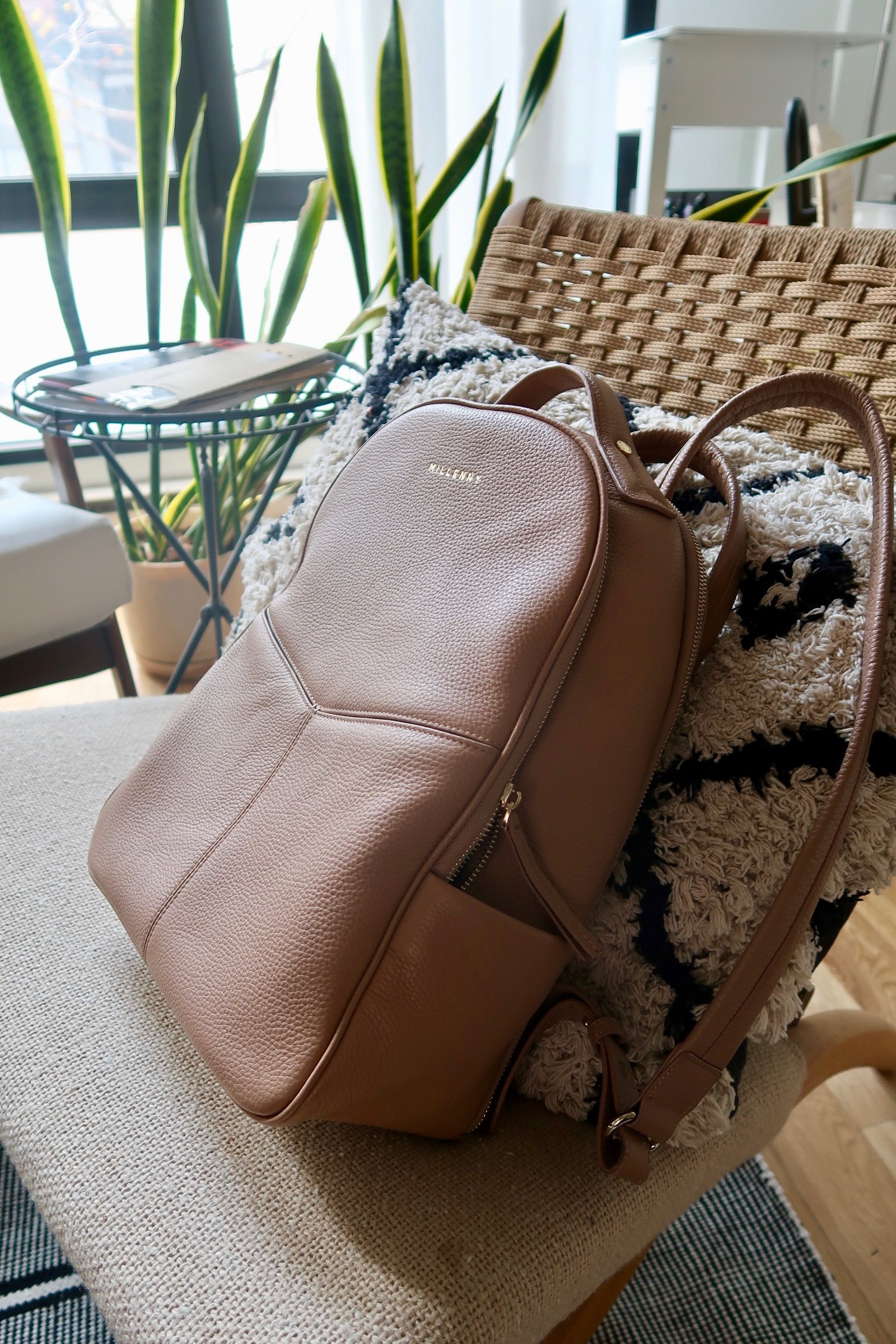 You see, not that long ago I did a poll on Instagram. I asked what you all preferred as a personal item between a laptop bag, weekender, backpack, or purse. An overwhelming majority of you chose backpacks as your preferred personal item.
I used to love travelling with a backpack, but for some reason, the older I got, the less "put together" I felt wearing a canvas backpack. As comfortable and practical (and even sleek and understated) as it was, I still felt like I'd outgrown the look. However, I appreciate the look and design of the Millenny backpack and have started using it a lot! I like it for the following reasons:
A Stylish Leather Laptop Backpack
The BISCAYNE backpack is made of leather that isn't too heavy. Often, travel bags are made of cotton or nylon because it's light. But leather looks so good and polished! This backpack is a nice leather travel bag that isn't too heavy or bulky.
Design-wise, I like that it comes in neutral colours and isn't covered in hardware. All the metal bits are necessary and high-quality. It's also comfortable on my back! It's small enough that I don't overload it and the straps give enough padding that nothing digs in too much. I also like that it's easy to clean and the inside lining seems strong.
Get 15% off any Millenny bag with the code capsulesuitcase15.
A Great Backpack for Travel
Being able to slide it on my suitcase handle. If I can, I don't actually carry my bags on myself when I'm at the airport. I use my wheeled suitcase as a porter. If my personal item is designed to stay on my suitcase, even better and the BISCAYNE backpack has the strap that keeps it secure on the handles of my Away luggage.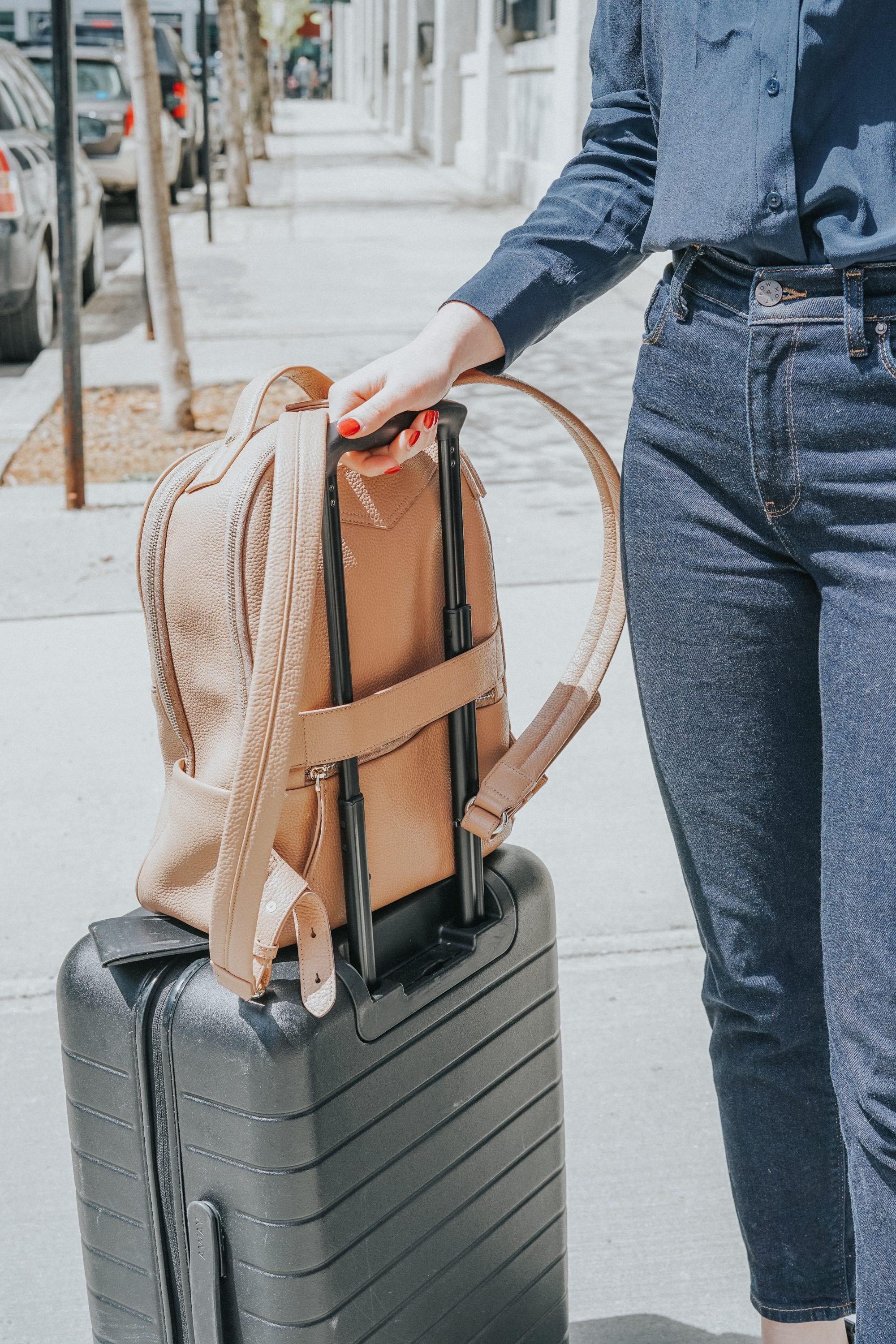 Multiple pockets make it easy to stay organized. It took me a day or so to find MY system for where to put everything based on how quickly I need to access them. There's a main compartment, a smaller compartment, lots of extra pockets inside and a few external pockets too.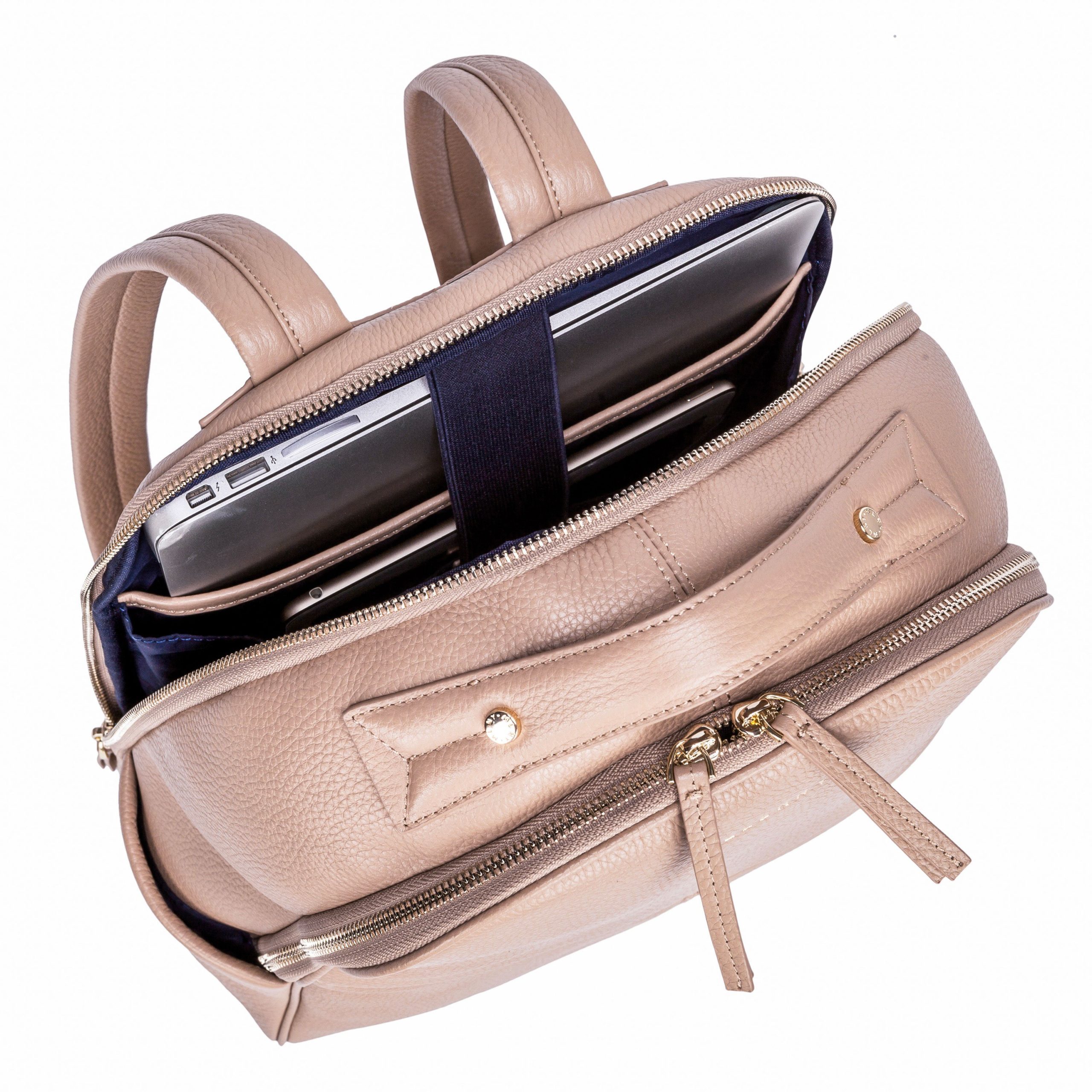 There's a padded sleeve for my laptop. I use my laptop so much, I prefer having a dedicated pocket in my bag versus putting my laptop in a separate case and then putting it in a large purse or bag.
So, for my business trips to tech conferences, this bag is great!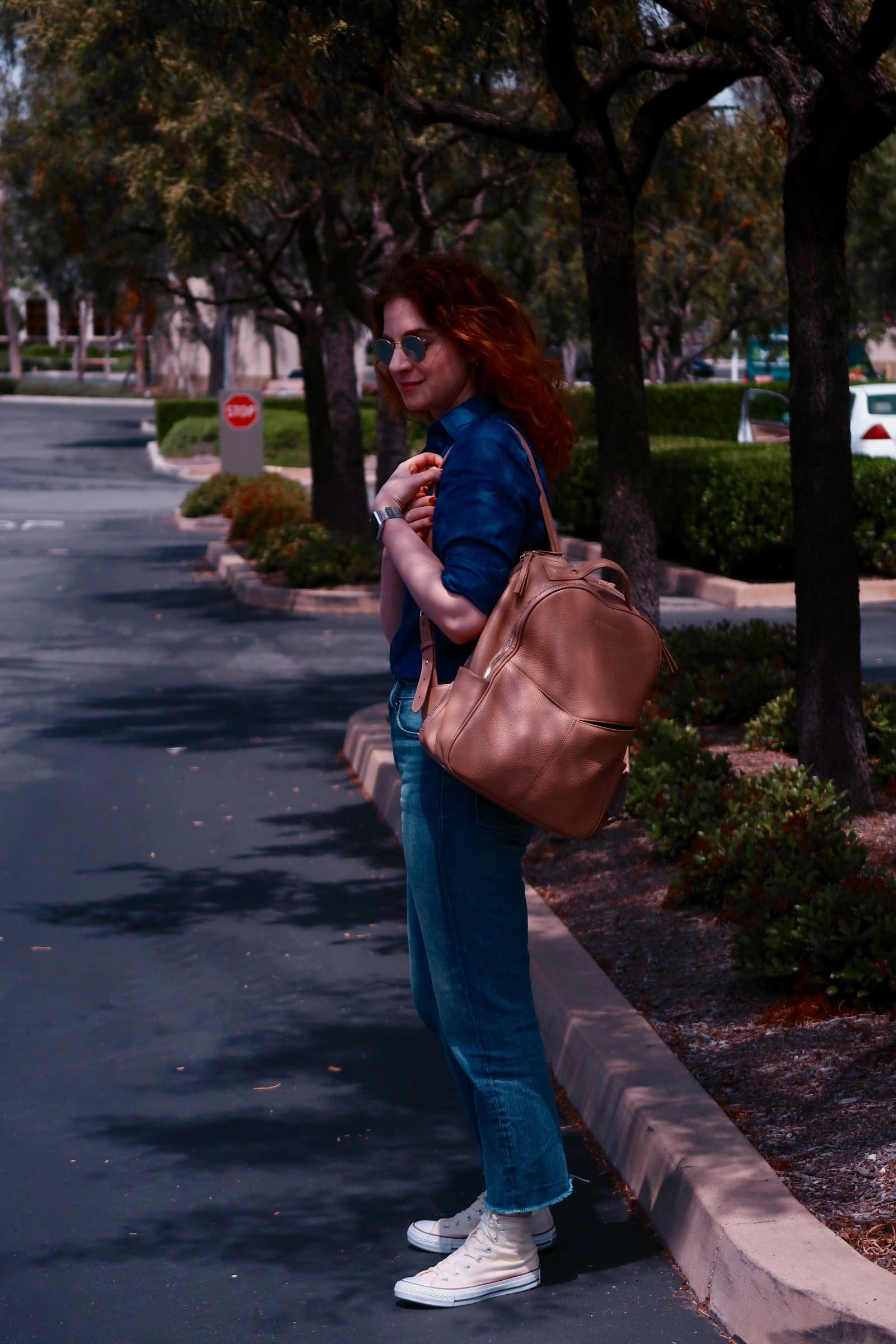 Happy Travels xox