I've found it. A suitcase that is stylish, robust, and glides like butter. Meet the Away Suitcase, the stylish Instagram star of travel startups.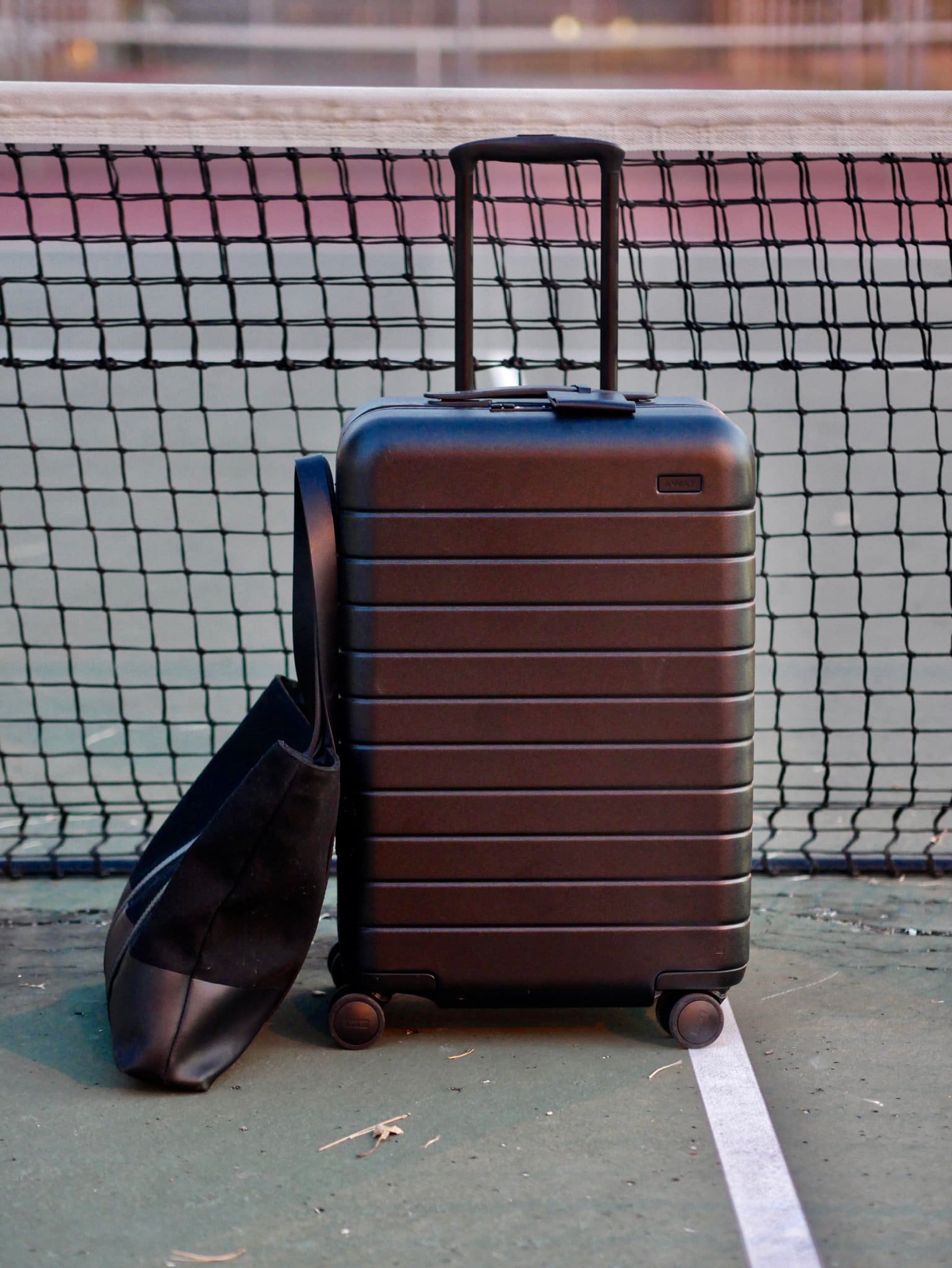 The Specs
I have the Away in the larger carry-on size. It's 22.7" x 14.7" x 9.6", weighs 7.3 lbs , and has a capacity of 46L. Inside, you'll find two compartments, one designed for clothes, the other for shoes, toiletries, and other hard objects.
So far, I've been able to bring it on large flights, no questions asked, but on small flights, I usually gate check it. Even duffle bags are gate checked on small planes, so I'm not sure there is a roller bag that fits any of those dual-propeller overhead bins.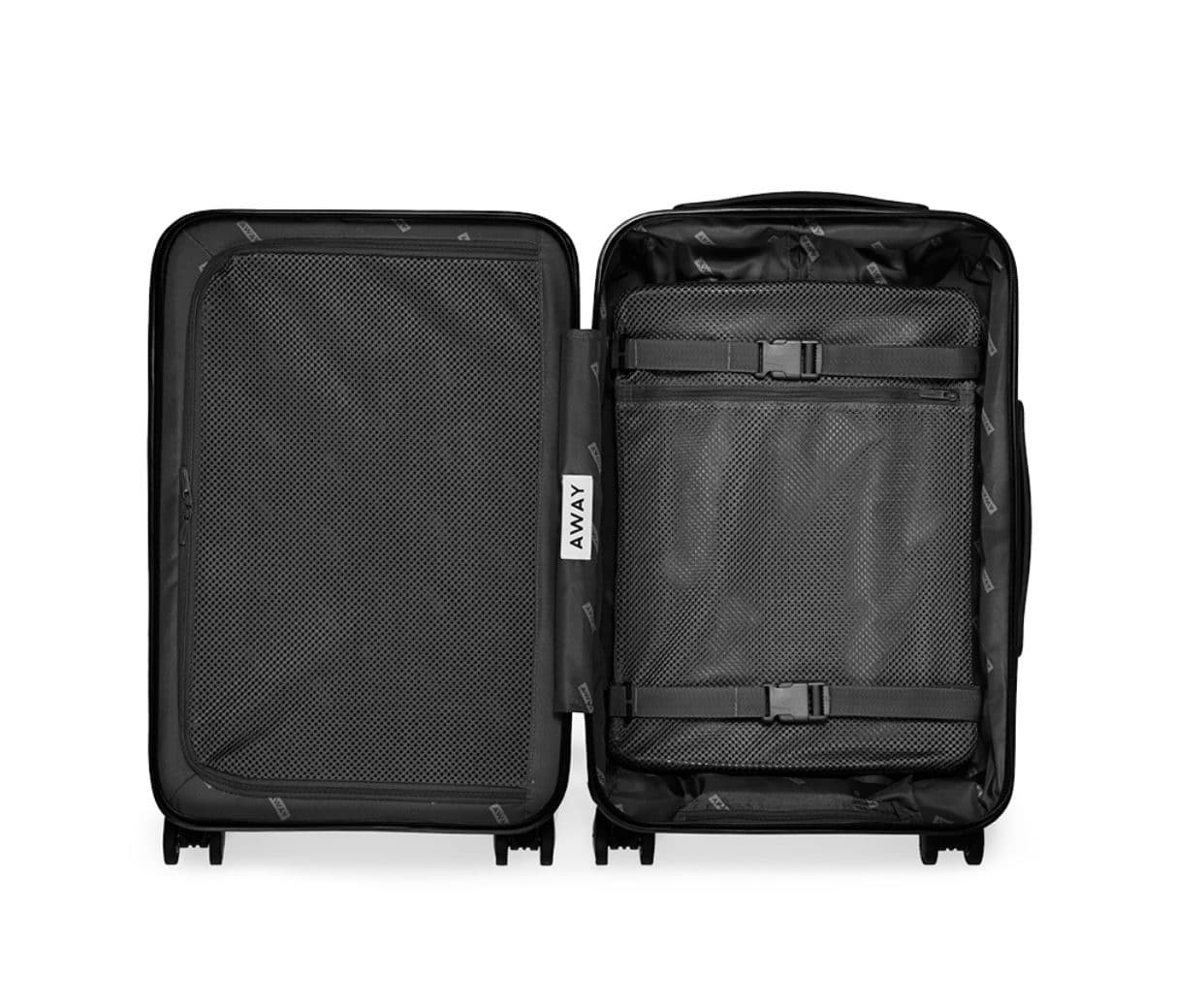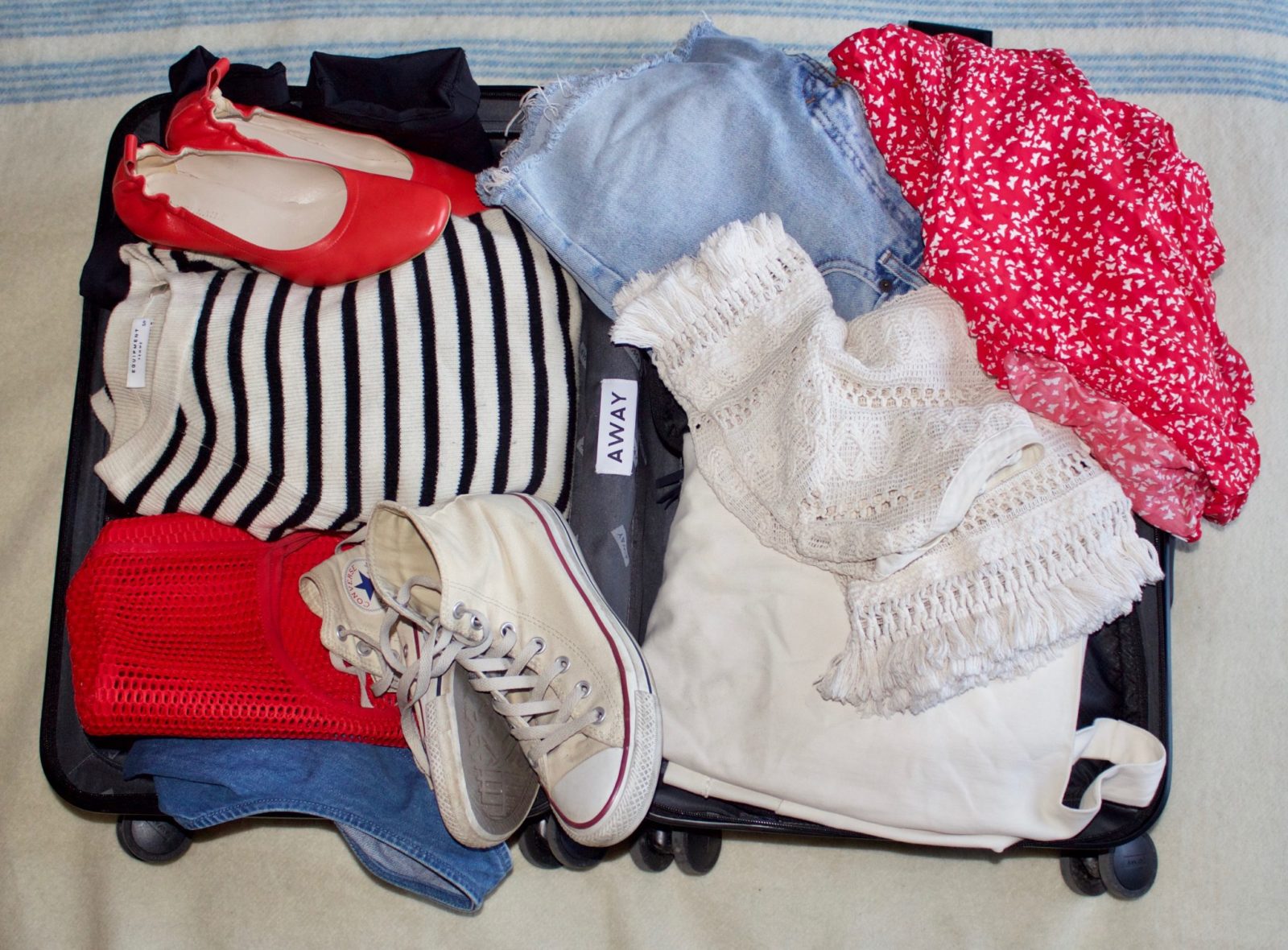 Outside, they have "an impenetrable shell that bends under pressure, never breaks," according to their website. But also, it's guaranteed for life in case they fail to keep their promise. When I purchased it, I also grabbed the Tile X Away collaboration luggage tag that allows me to track where my suitcase is if I've checked it at the gate or if anything were to happen (knock on wood).
It has a battery with two USB ports for charging devices on the go. I've used it more than once to top up a phone or iPad before a long flight or during layovers.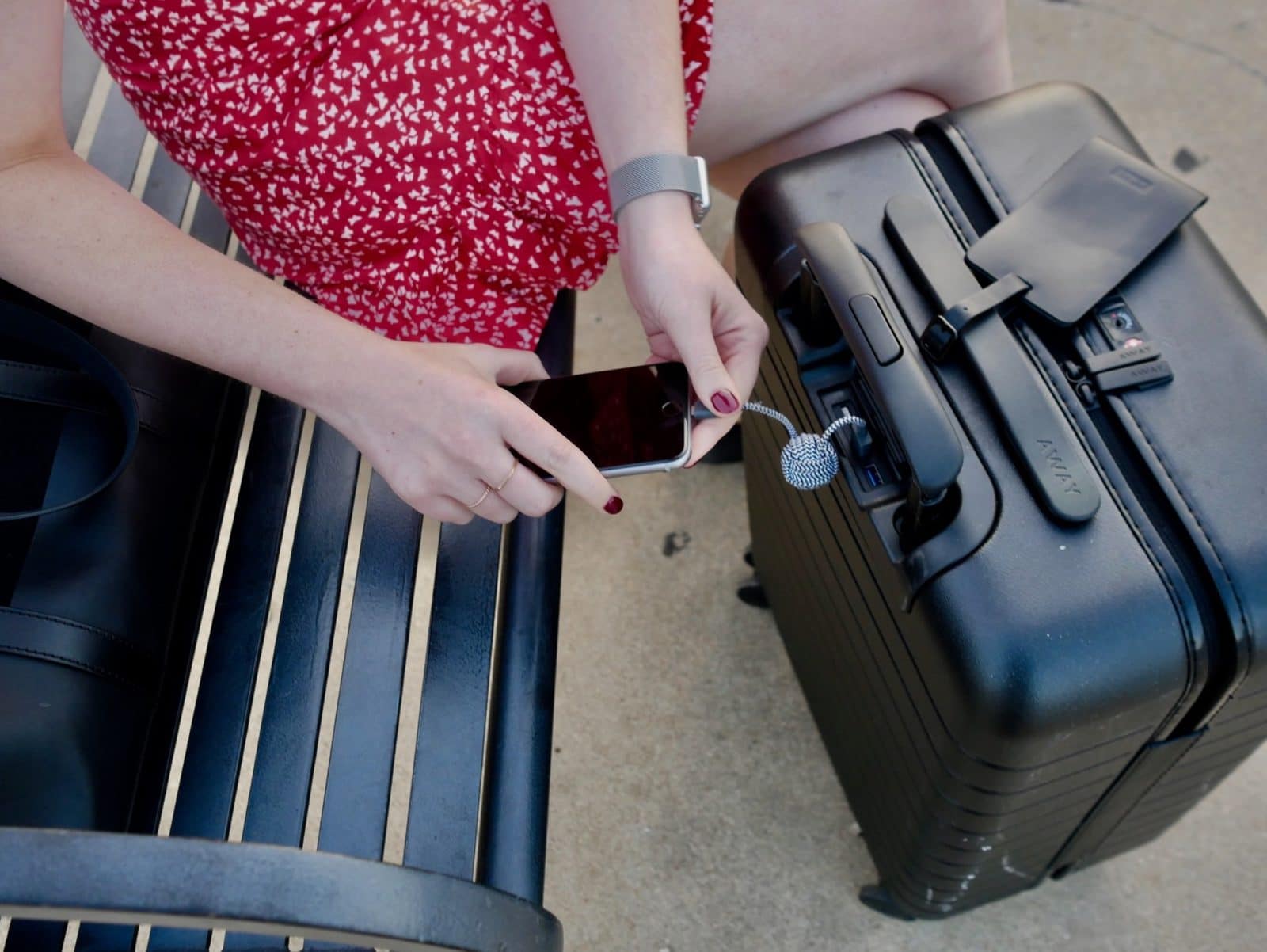 There is a TSA-compliant lock designed with two zippers that slot into a combination lock, which is pretty slick. But my favourite feature and the reason I was ready to upgrade was the Hinomoto wheels that rotate 360° for a perfect roll, regardless of the weight I stuff into it.
My thoughts on the Away larger carry-on
At first, I was wary of the price. I'd done alright with my $90 suitcase up until the wheels started acting up and the lining was ripping. Once I started shopping around, I could not stop seeing the Away everywhere (good marketing strategies work).
I took a leap of faith, after reading about the 100-day trial and lifetime guarantee. Worst case it sucks and I return it, and if it doesn't hold up, the guarantee covers any issues.
The downsides are very minor. If you're looking for an "expanding" suitcase, this isn't it, but it holds so much, I've never felt like it couldn't take the old "sit on and zip" trick. Also, it doesn't bend or bulge when I overstuff one side, which I appreciate. I will say I'm a bit nervous I'm going to tear through the mesh zip inside with something too sharp or too large, but I try to pack evenly on either side of the suitcase to ensure nothing like that happens.
I totally love the TSA lock, battery, and the dirty laundry bag that come with it. I'm also really into suitcases (of all sizes) that include a side handle so you can hoist it up into an overhead cabin. As I mentioned before though, my favourite feature is the set of 360 wheels. I can put my heavy laptop purse or backpack on the top and wheel it easily on most floors.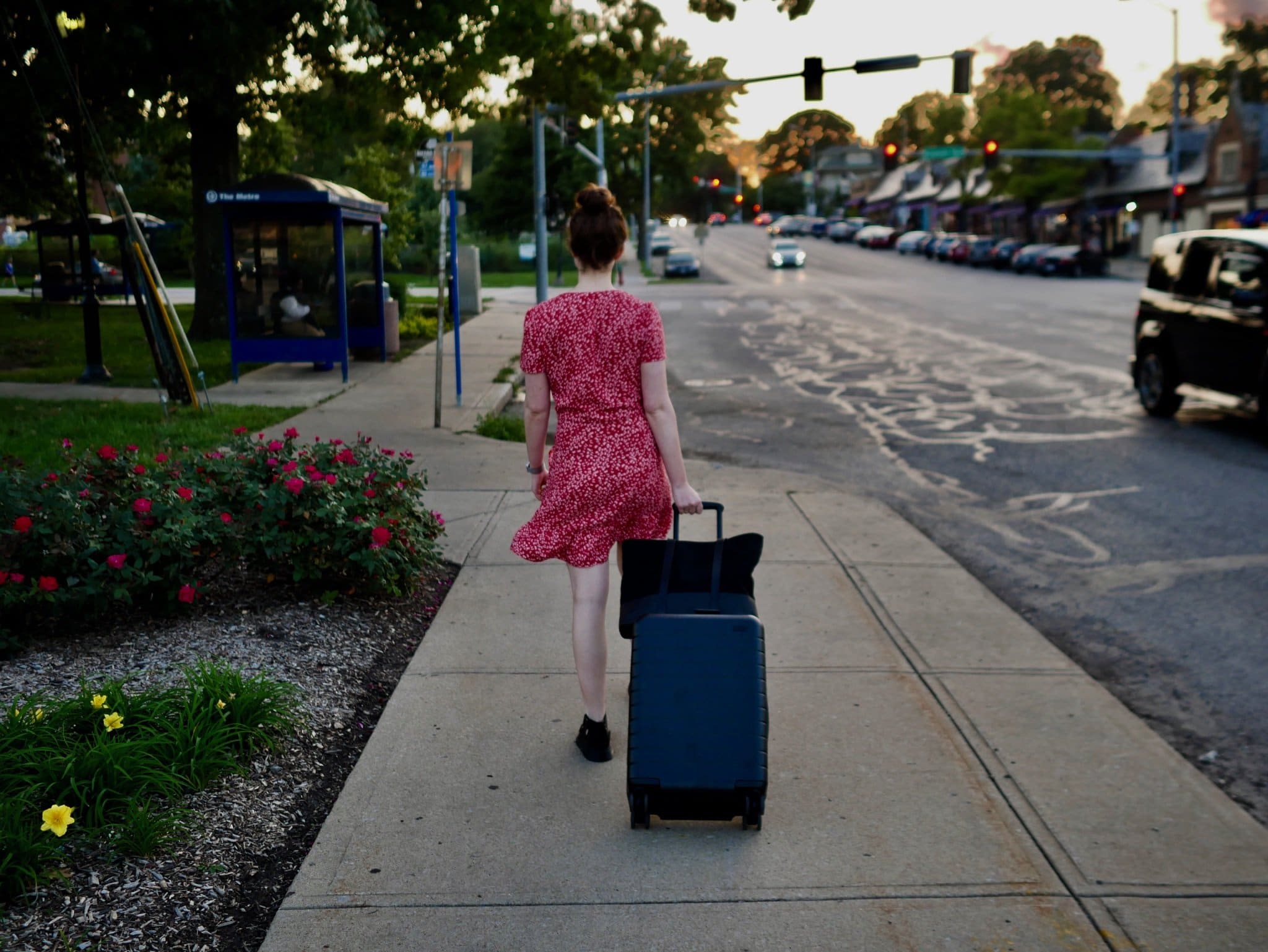 I've definitely scuffed it up a lot since I've taken it to Europe, the United States, and Western Canada. I've taken a cloth and scrubbed it down and it seems to get the marks off just fine.
Want to get your own? Click here to get $20 off your first order!