I'm trying to stay vegan here in Sofia, which means doing my best to avoid the delicious Bulgarian feta that is both tasty and in everything. But skipping out on meat and dairy is far from boring. Check out my top 5 vegan places to eat in Sofia, Bulgaria.
Soul Food Kitchen
ul. "Kokiche" 13, 1164 g.k. Lozenets, Sofia
Soul Food Kitchen is the best place to go for a nice dinner among friends. Its mismatched, eclectic furniture makes for an unpretentious vibe with service that is much better than the average Bulgarian restaurant. They are also pretty attractive for tourists and expats, so they have menus in English and their staff speak English too.
Their menu has tons of options starting with appetisers like a mix of yummy dips, "cheese" boards with a variety of cashew and tofu cheeses, and a vegan version of the Bulgarian staple yogurt soup: Tarator. The rest of the dishes change by season but include asian-inspired dishes, heartier creamy stews and spinach crepes, and flatbreads. Do not miss your chance to order a fantastic Bulgarian wine.
Made in Home
ul. "Angel Kanchev" 30, 1000 Sofia Center, Sofia
This offshoot from the very popular Made in Blue restaurant is not a vegan restaurant only, but it's got plenty of options and are willing to make changes to each dish to accommodate your diet. The restaurant is boho and a laid back but the food is hearty and super tasty. I had the hummus platter and couldn't finish it. Expect to pay around $15-20 Leva a person.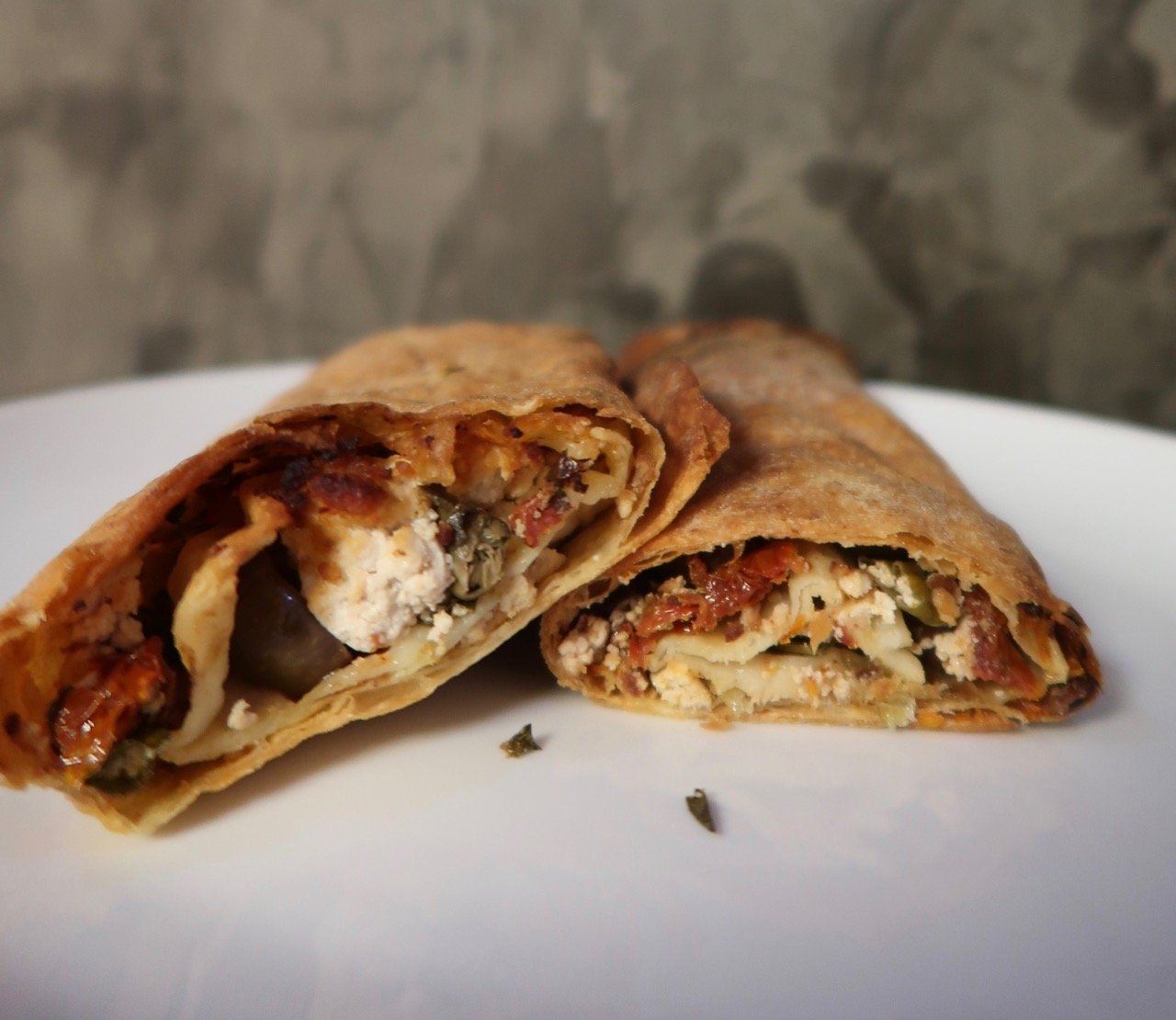 Sun and Moon
ul. "6-ti septemvri" 39, 1000 Sofia Center, Sofia (Full restaurant)
ul. "Solunska" 33, 1000 Sofia Center, Sofia, Bulgaria (bakery and to-go food)
ul. Alabin" 22, 1000 Sofia Center, Sofia (Restaurant with good dessert selection)
This café has 3 locations in Sofia that each offer different extras. One is sit-down restaurant, one has lots of cakes, and the other has great to-go meals, but they all have the same awesome selection of vegan baked good and a mini grocery store of health foods and drinks to the side. My favourite thing of theirs is the vegan Banitza wraps, which are a take on the traditional cheesy lazy pastry but they've done it with seasoned tofu and added different ingredients to make a few different versions. The vegan Banitza with olives and sun-dried tomatoes is delicious and I also quite like the rice and mushroom one. An easy meal for around $2 USD.
Street Chefs
ul. "Angel Kanchev" 22, 1000 Sofia Center, Sofia
This is a burger place, but the vegan burger I had at Street Chefs was so delicious, it made the list. Make sure to ask that they substitute the mayo for another dairy-free sauce, since the one that comes with the vegetarian burger isn't vegan. Their toasted bun, pea burger, and crunchy toppings were absolutely perfect and their aluminum airstream food truck (with a permanent home) is totally cute stop for a summer lunch or dinner.
Veda House
ul. "William Gladstone" 2, 1000 Sofia Center, Sofia
Veda House is a tea house first but has plenty of great snacks for vegans and vegetarians. Their quick salads are simple but I love that they add protein and understand that vegetarian food isn't just lettuce. Their muffins are also so good and the perfect