I recently spent a week in Hawaii lounging on the beach on Oahu and not checking my phone. My vacation was primarily spent on the beach or in town, at local museums, with only a bit of hiking.
I know, outdoor enthusiasts will say it was a missed opportunity, and they're not wrong, but it was my vacation, my terms. Nevertheless, I packed for water sports and more ambitious hikes so was ready for anything and want to share my packing list with you!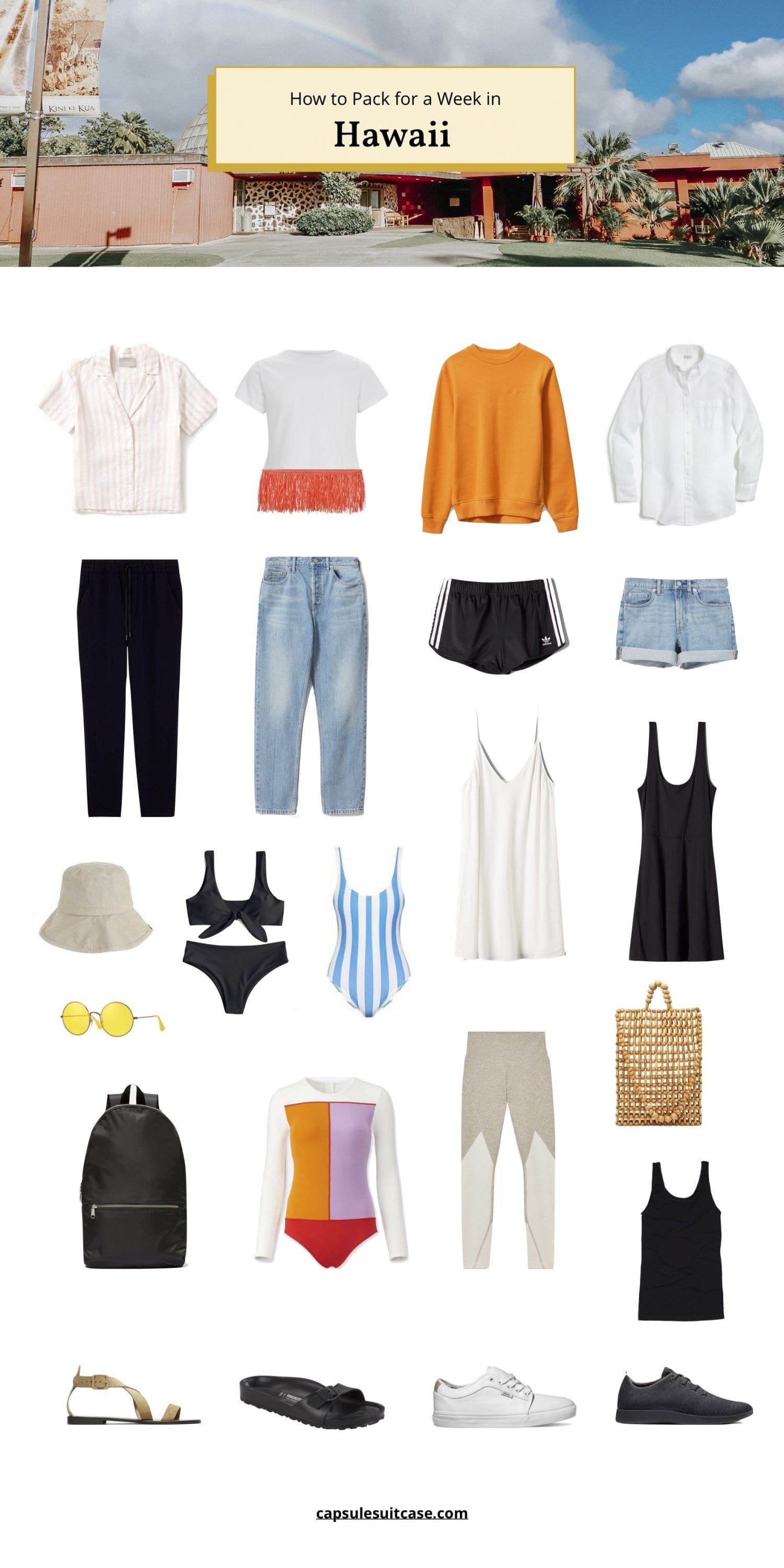 Tops
More than any other pieces, the tops I packed for Hawaii made the outfits. I brought some funky colours and lots of linen shirts that dried very quickly and acted as a better shield for my pale skin than regular tank tops.
I brought some long-sleeve options because it can get chilly in March on Oahu and I wanted some extra options for layering. For warmth, I brought one bright sweatshirt.
It did end up raining a little bit every day, so you could pack a light rain coat. However, I didn't see very many locals wearing raincoats, instead, they just waited out the usually short downpours.
Shop linen shirts here and sweatshirts here.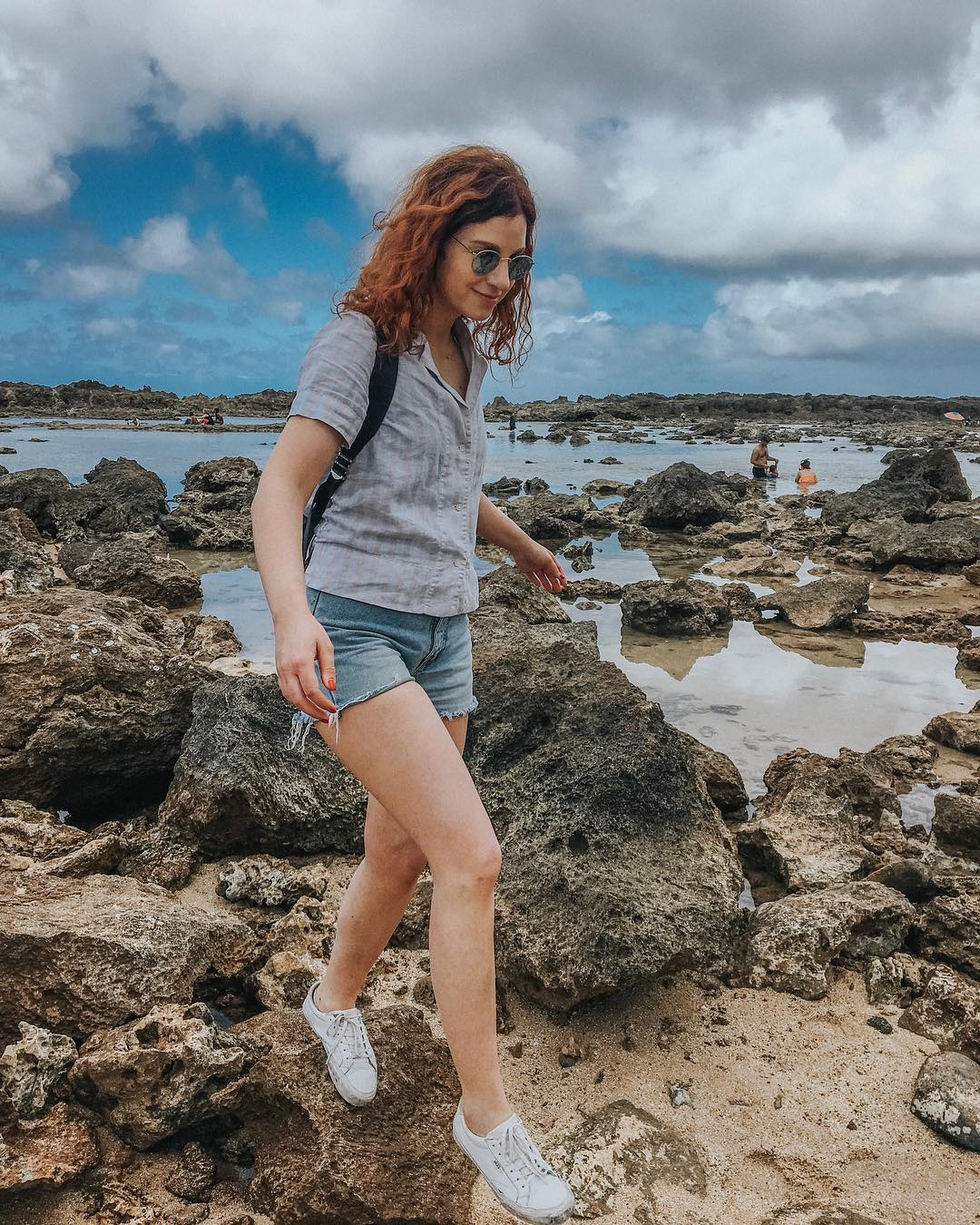 Bottoms
Jeans don't usually scream vacation wear, but it was still chilly in the evenings and I wanted some casual outfits. Jean shorts are a classic and long sleeve jeans worked well for most evening looks. For working out, I brought leggings and my favourite Lululemon On The Fly trouser workout pants. I also brought some running shorts for hiking and water sports.
Shop denim pants and shorts. Shop workout wear here.
Footwear
I brought some casual sneakers for walking around, some athletic shoes for hikes, nice sandals and waterproof rubber sandals. Although it seems like a lot, I wore each pair and they all served a purpose. I chose athletic shoes that I didn't mind getting wet, because the hikes can get muddy and slippery, so choose wisely.
Dresses
Instead of a swimsuit coverup, I packed two dresses that I could wear in the city and on the beach. I chose a workout dress a lot like the Girlfriend Collective dress, as well as a loose white dress.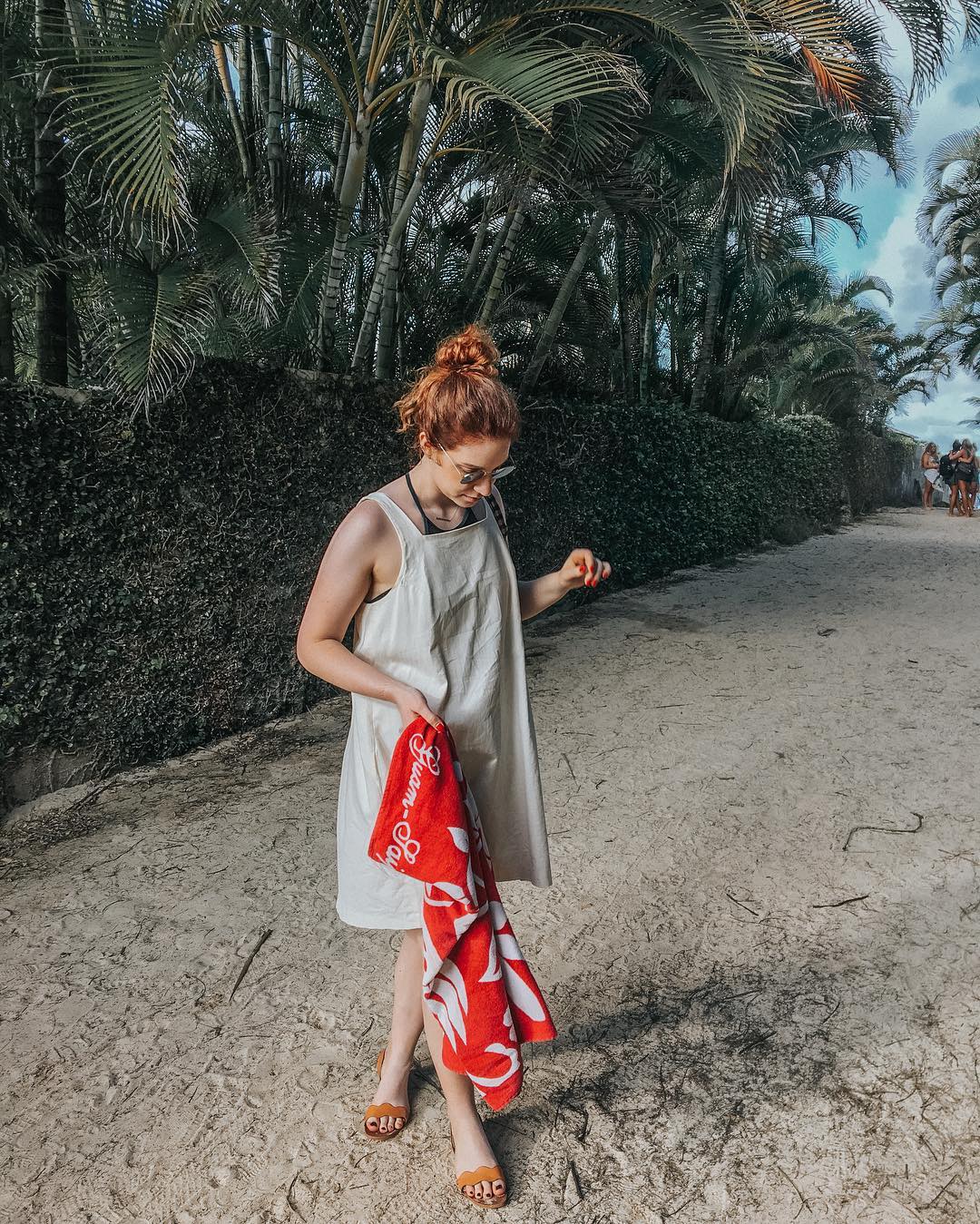 Swimwear for Hawaii
I packed a few swimsuits because they didn't exactly dry that quickly in the humidity. I also packed a rashguard in case I went out kayaking or in direct sun for long periods of time.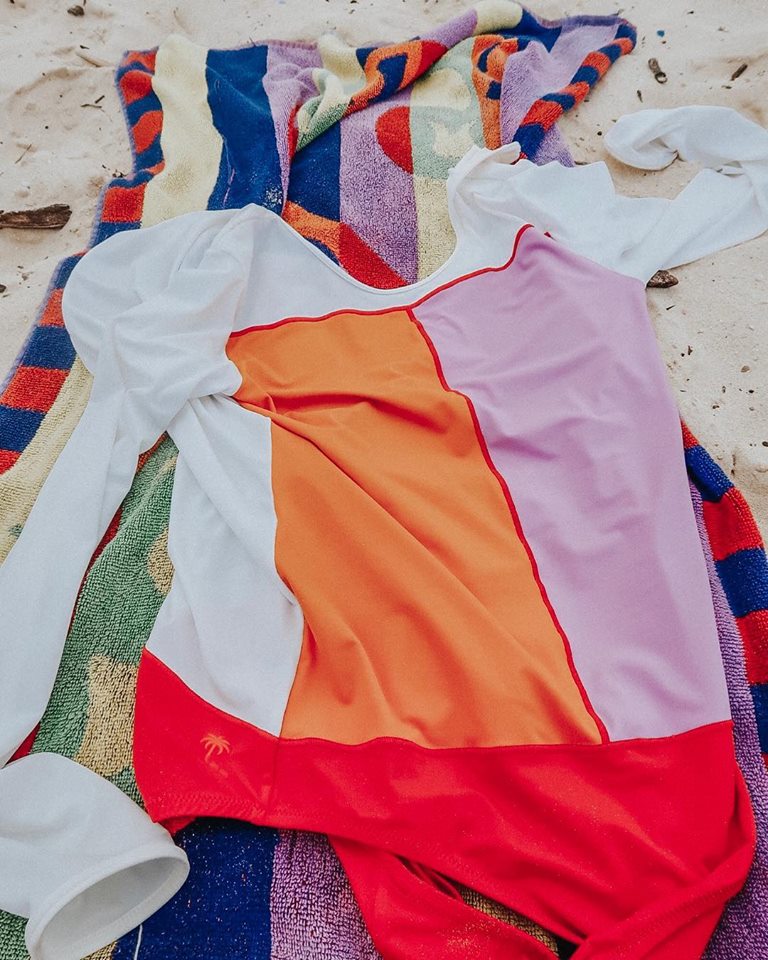 Accessories for Oahu, Hawaii
I knew I'd want a little day pack for exploring so I brought the Everlane packable backpack that folds into a little pouch. I like that it's small, packable, and water-resistant while also having a little sleeve for a 13-inch laptop.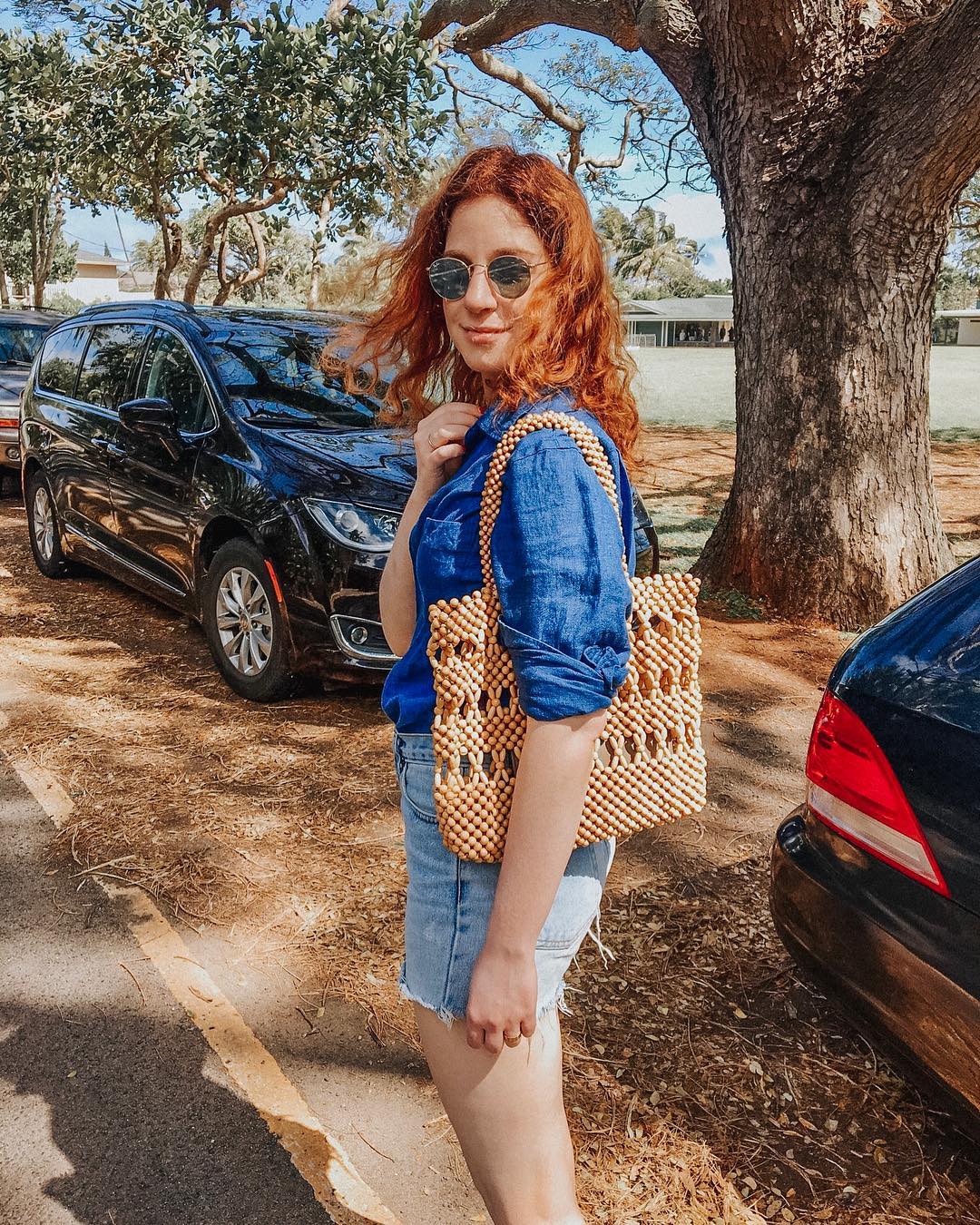 I also wanted to be super beachy and there's no better way than to trade my usual leather purses for something light like a beaded purse. I picked mine up at a thrift store in Kansas City, but this style is super hot this year and I've seen some at Mango, Zara, and Urban Outfitters.
I also packed multiple pairs of sunnies and a packable hat, although big straw ones were for sale everywhere I went.
Other things to pack for Hawaii
If I hadn't had access to things at the house where I stayed or to the nearby Target, I would have packed a beach towel, bug spray, and reef-safe sunscreen which is mandatory in Hawaii. Luckily, I was able to buy or borrow most of this on-location, saving precious suitcase space.
Things to do in Hawaii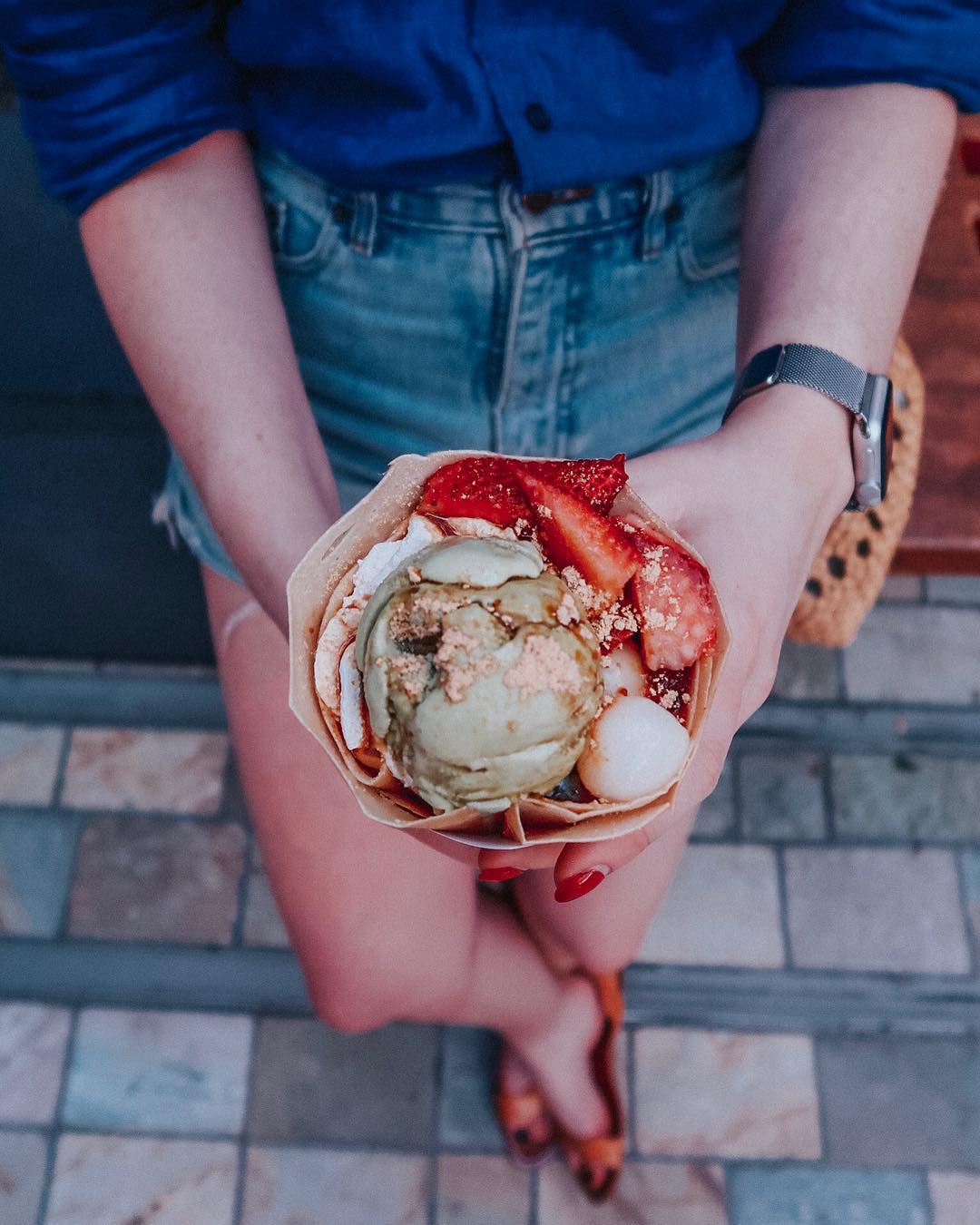 Happy Travels xox