This post contains a review of gifted items
Sustainable fashion is really important to me. My first means to tackle the problem of fast fashion is to stop buying things I don't need. After that, I try to shop second-hand and to buy from companies that are Certified B Corporation, sustainable and ethical.
Organic Basics is a Copenhagen-based brand that specializes, in you guessed it…basics! Underwear, t-shirts, loungewear, swim, knits, and accessories, all from organic, eco-friendly, or recycled materials. As a certified B Corp and 1% for the planet member, sustainability is built into their business.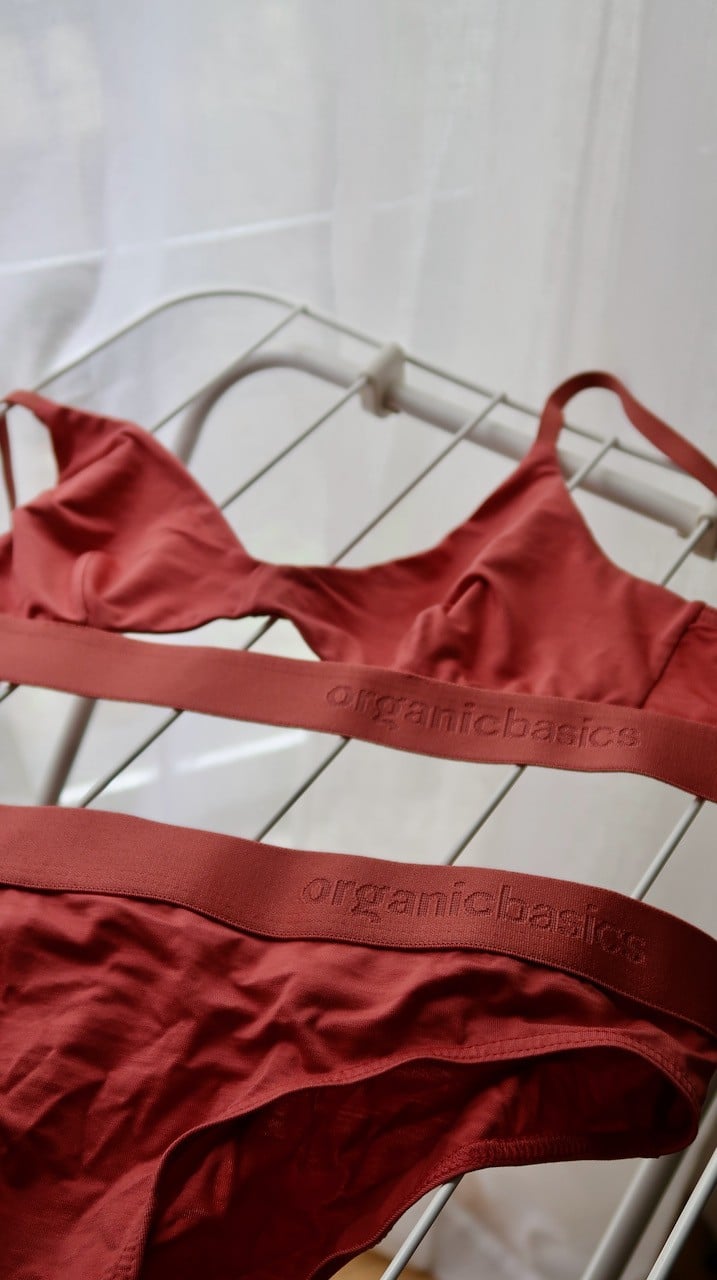 Testing out their TENCEL™ line
The shipping was incredibly fast, even from Europe and I received my items a few days before getting my second COVID vaccine. I was so grateful because I lounged in both these sets for a full 24 hours as I experienced a low-grade fever. I felt cooler with the silky set and was super comfortable the whole time. 
I am 5'5 and 135 lbs, 34B, and typically a size S on top and 28 in jeans. I got a Small t-shirt and bra and size Medium bottoms and everything fits nicely with a little wiggle room. The shorts have pockets which I didn't expect but absolutely love. The waistbands are comfortable and well-made. As you can see, they are stitched on the outside, so I don't have to worry about the elastic spinning around inside the waistband or starting to stretch out too quickly, as with other models of lounge shorts.
I have since washed all items at least twice and I'm pleased to say they wash and dry super well and I have noticed absolutely no impact on their shape, fit, or stitching. If you want to get your hands on the TENCEL line or explore the organic Cotton, Wool, and Cashmere collections, you can use my discount code for 10% off! Works worldwide, on all items, and you can get a discount on shipping with a minimum purchase. Code is valid until September 22, 2021.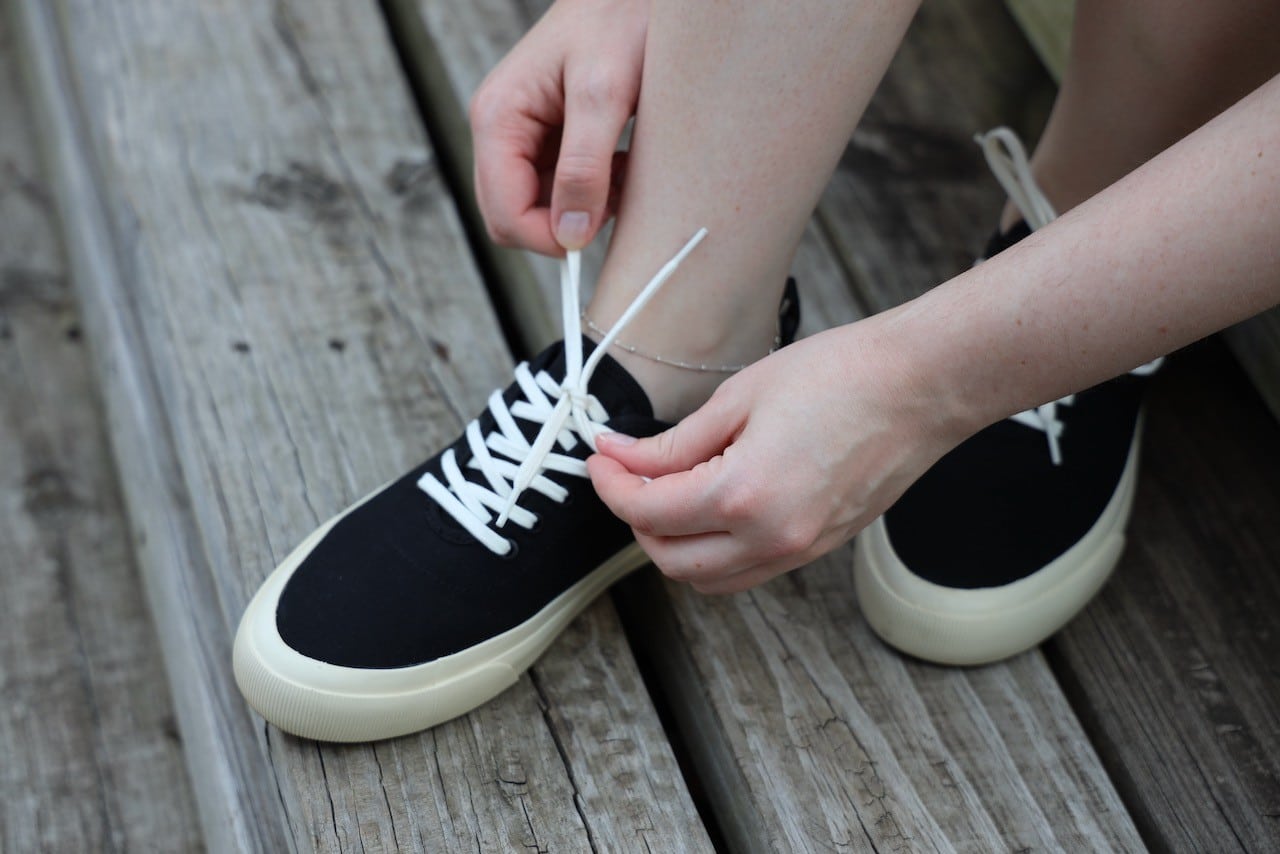 The Best Eco-Friendly Sneakers
Looking for eco-friendly sneakers that look great and are affordable? Take a look at 9 brands making awesome sustainable sneakers.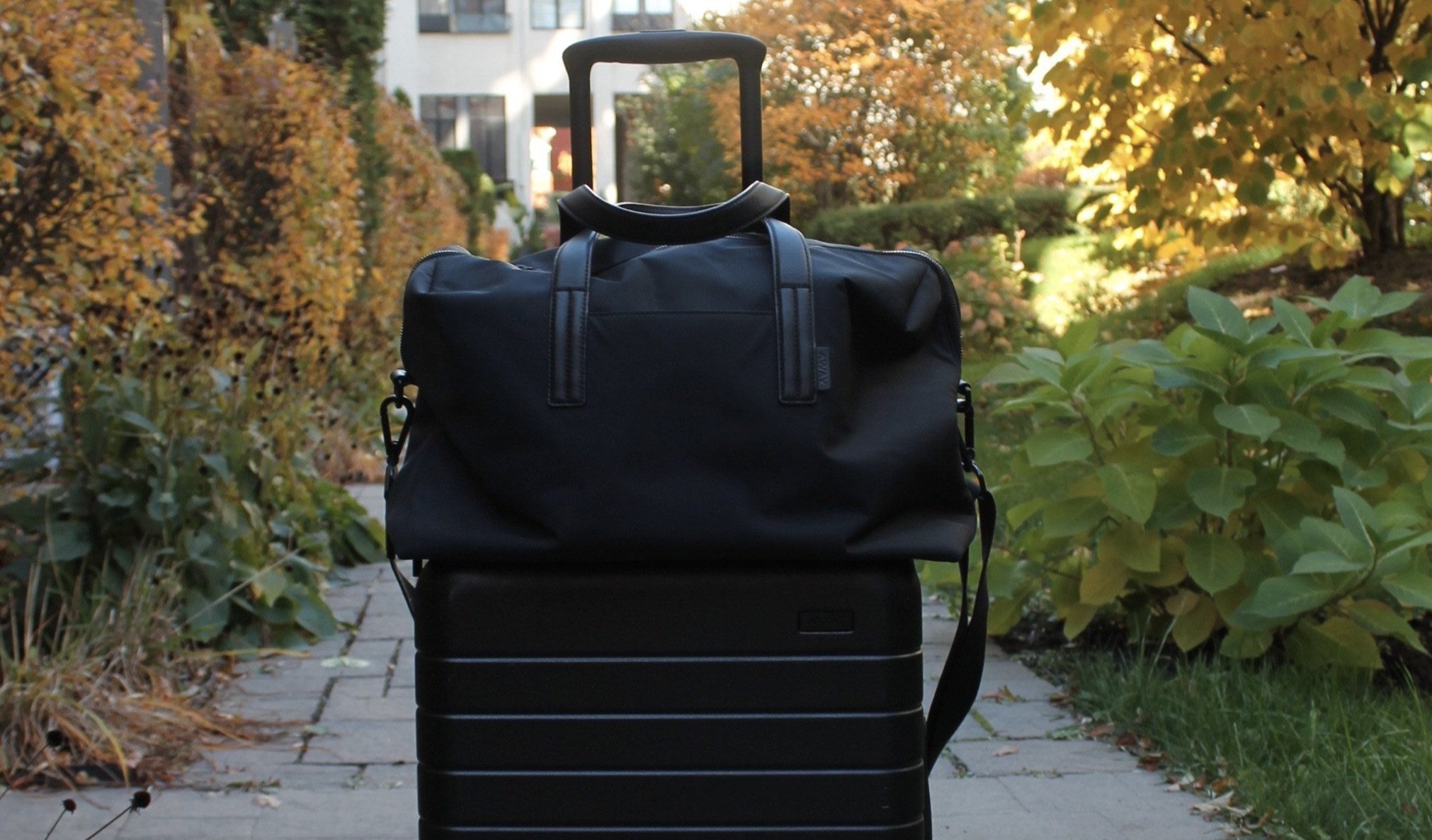 4 Ways to Travel More Sustainably
It's Earth Day this week, which is always a reminder to re-commit to being more gentle towards our planet. I am more or less vegan, I don't drive a car, and avoid single-use plastic as much as possible, but sadly, this all goes out the window as soon as I take one three-hour flight. That's…