This week, I got some awesome eco-friendly sneakers. I love clothing, but I also love the environment. That's why I try as much as my self-control will allow, to make eco-friendly decisions.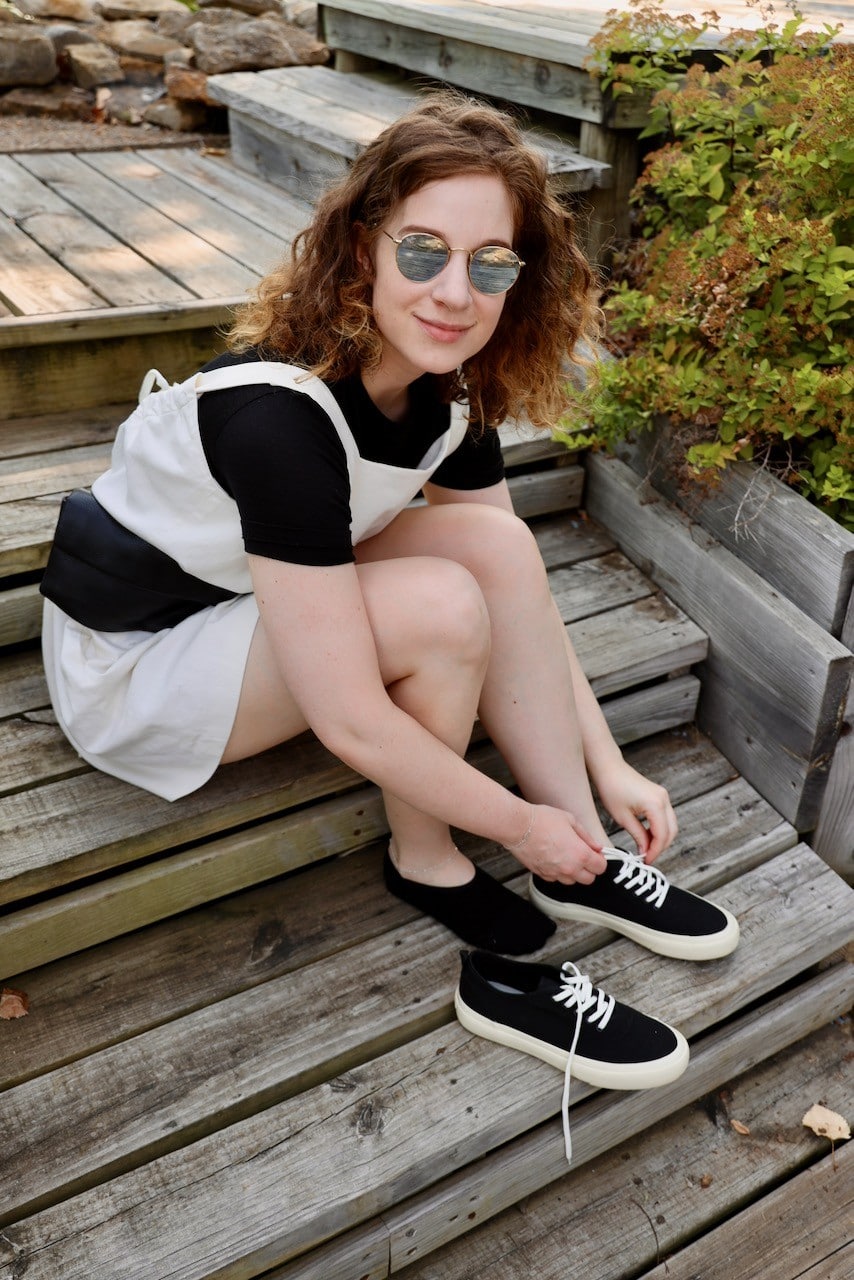 With sneakers, there are more and more awesome eco-friendly options online. While it bears reminding that the most environmentally-friendly sneakers are the pair you have in your closet, this list might help if you're on the hunt for new ones.
9 Brands of Eco-Friendly Sneakers
Cariuma Vegan Lace-up Sneakers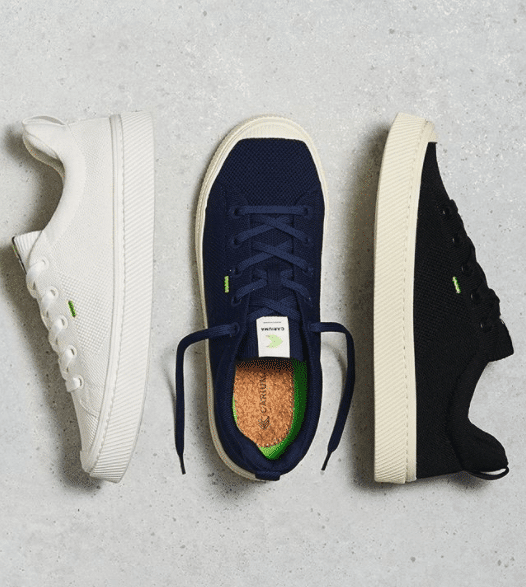 Cariuma makes shoes from canvas, rubber, and 100% vegan insoles made from organic mamona oil and cork. Not only are they way better for the planet, they also come with added arch support and super-soft memory foam that hugs your feet all day for maximum comfort.
For every pair of sneakers purchased, they will plant a pair of trees in the Brazilian Rainforest to directly aid reforestation and the preservation of natural habitats. Find out about their sustainability efforts here.
Tom's Sustainable and Fair-Trade Sneakers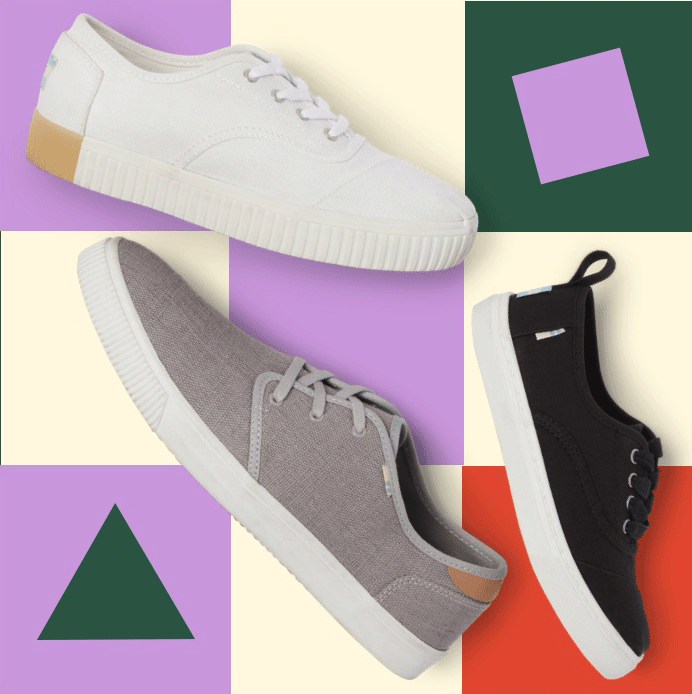 Tom's has definitely grown from the single-style company it used to be. Now it has flats, heels, sneakers, and their signature slip-on shoe. As a certified B-Corp company, they have a commitment to good labour practices and sustainable materials. Read more about their sustainability efforts here.
Tretorn Nylite Eco-friendly Sneakers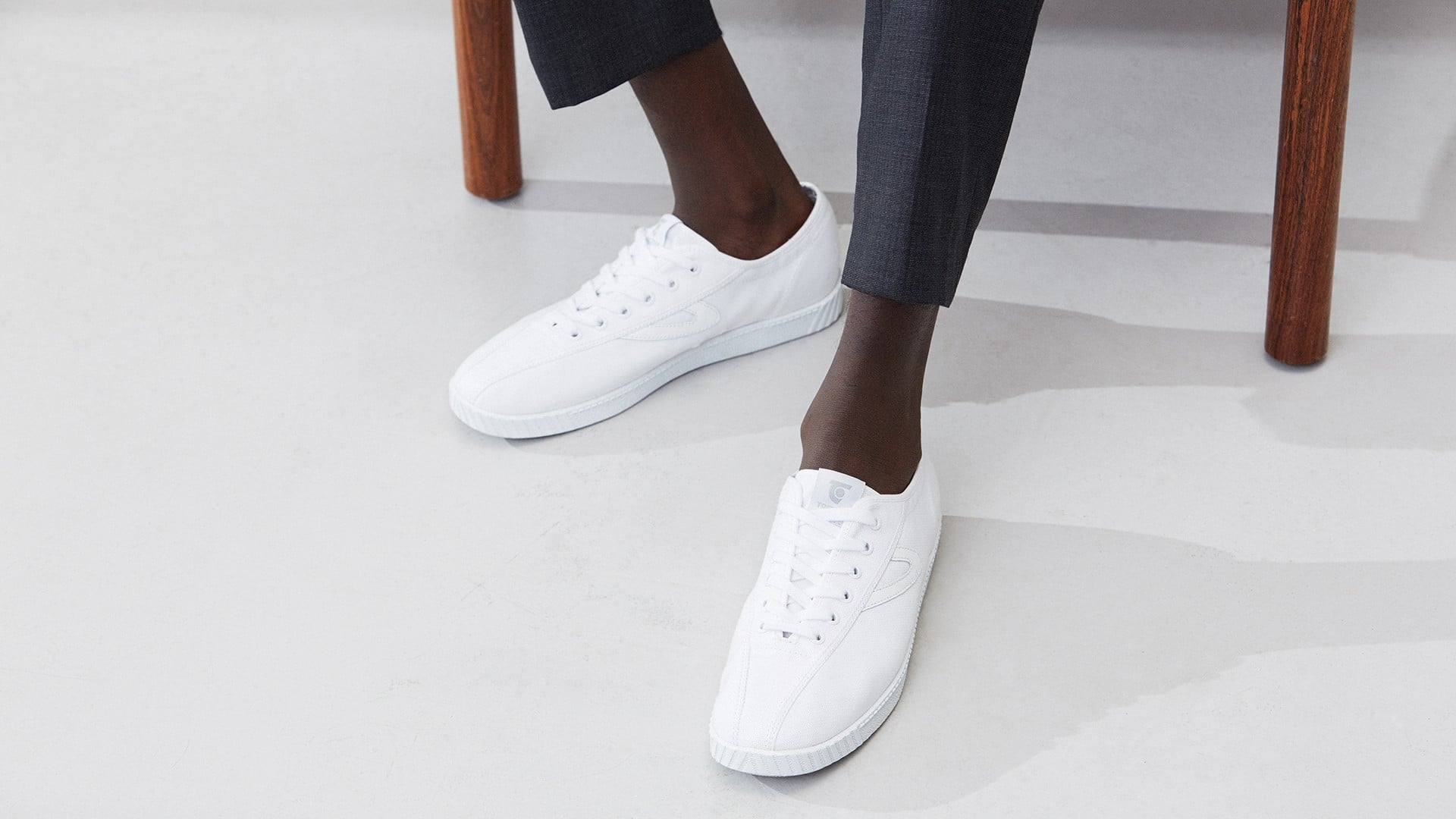 Tretorn didn't start as an eco-friendly shoe brand. But when given the chance to redesign their materials, they made sure to make sustainable choices. In fact, The Sunday Times called the Nylite Sneaker the best sustainable sneaker. In fact, their raincoats are also eco-friendly. Read more about their sustainability efforts here.
Everlane Forever Sneaker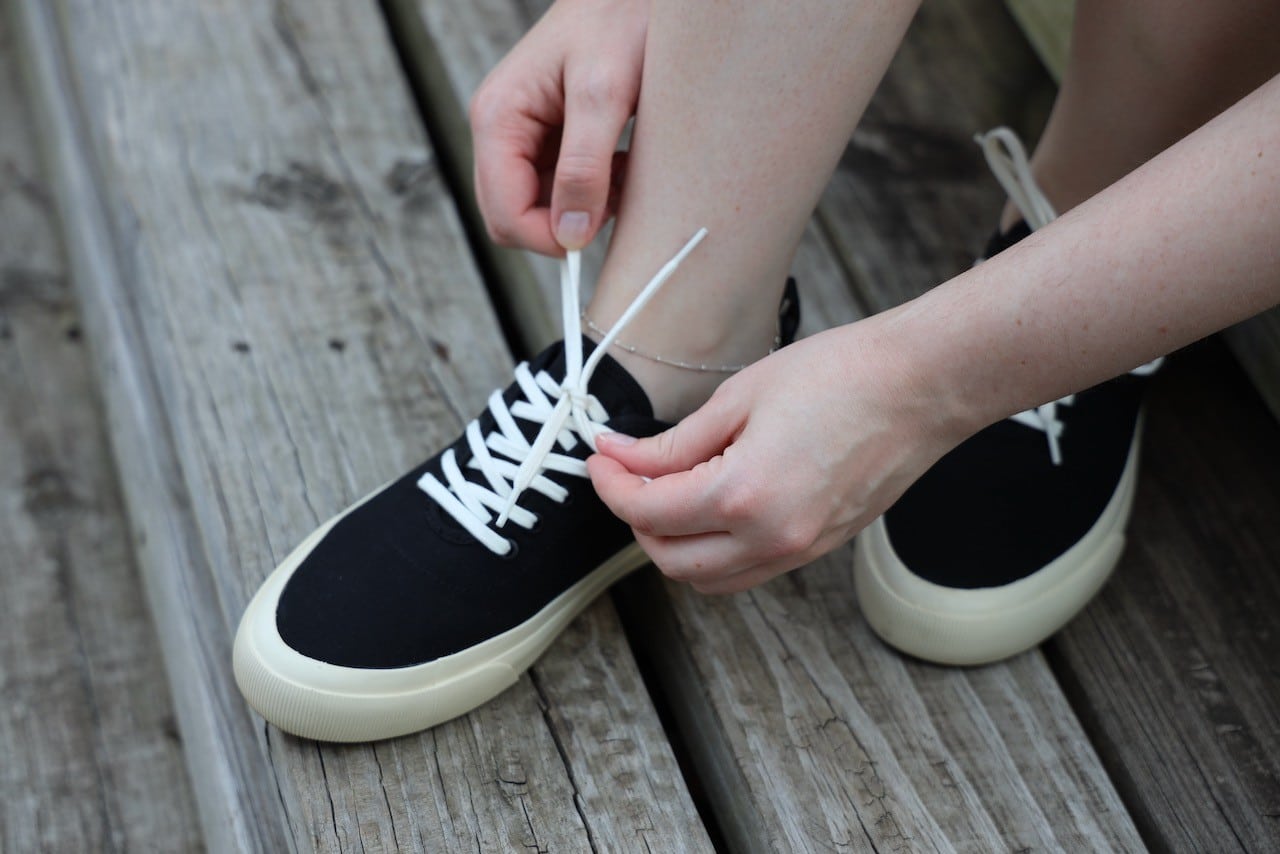 Everlane has done pretty well in transitioning into more sustainable practices. Their whole Tread shoe line, including the leather sneaker, has some interesting eco-friendly features. Their new Forever Sneakers take it even further with a "mail your shoe back" program. From their website:
How we're making them carbon neutral.
We partnered with two third-party firms to measure the carbon footprint of our sneakers and offset all their emissions.
Step 1—Calculate The Footprint
An independent life-cycle assessment put the total emissions per pair at 28.9 kg CO₂e for the Trainer and 24 kg CO₂e for the Court Sneaker. That accounts for every step of production (even back to growing food for the cattle). We're working to reduce our impact, but in the meantime, that's where offsetting comes in.
Step 2—Offset The Emissions
Carbon offset projects reduce the impact of greenhouse gas emissions. We partnered with NativeEnergy to support their work with ranchers to improve cattle-grazing practices on American grasslands—which leads to better soil health, cleaner waterways, and greater carbon sequestration into the soil.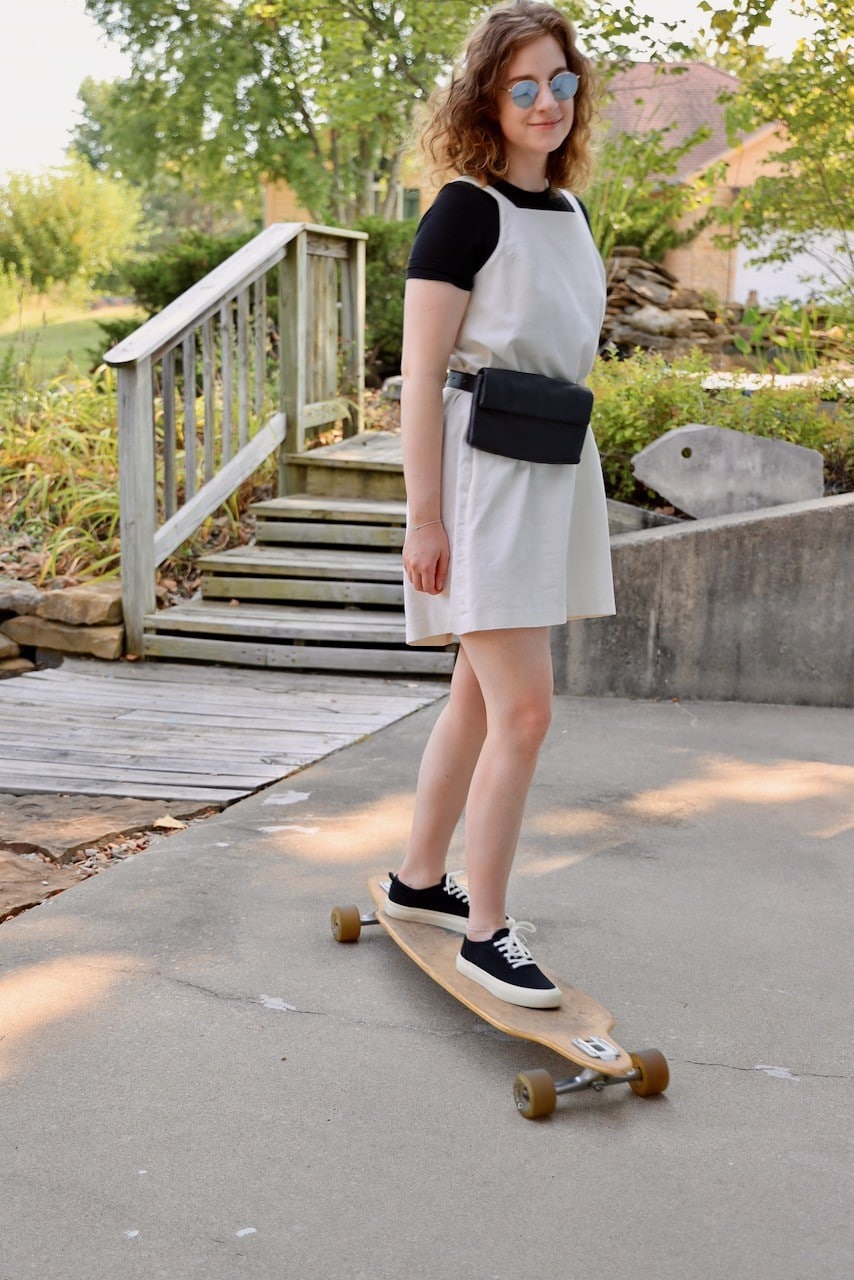 Veja Vegan Sneakers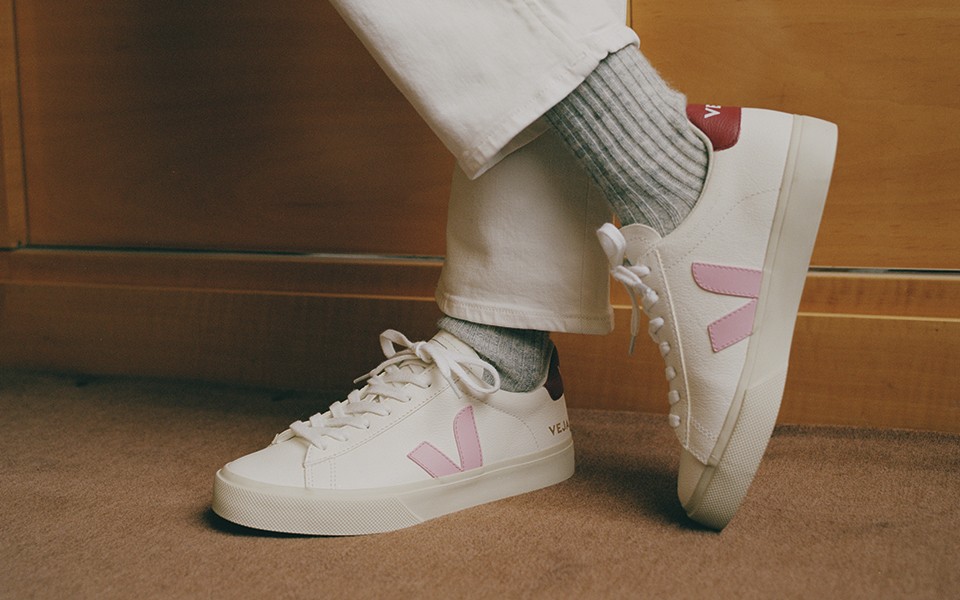 Veja is a cult-fave for fashion-lovers. But, what you might not know is that they have a whole line of vegan sneakers.
The V-10 model, for example, is made out of ecological and sustainable materials.
– Upper in C.W.L, cotton coated with PU and corn resin
– Panels made out of CWL
– Logo V made of rubber
– Lining in jersey (33% organic cotton & 67% recycled polyester)
– Insole made out of wild rubber and other synthetic materials
– Sole made of wild rubber from the Amazonian forest (24%)
– Made in Brazil, in the region of Porto Alegre
Rothy's Recycled Knit Shoes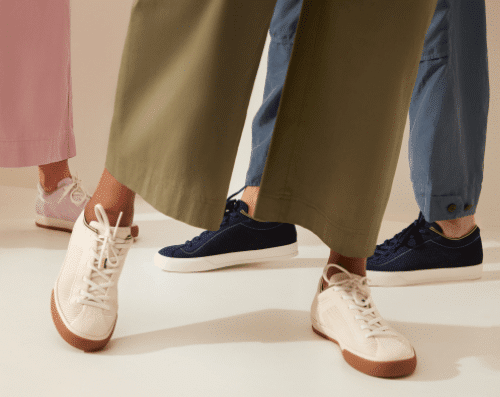 Rothy's makes some pretty cool shoes in general. Their special knit technique takes plastics and makes them new again. They also have a merino line that I, of course, am drooling over. Their eco-friendly sneakers are made from a breezy knit for optimal comfort. Read about their sustainability efforts here. Get $20 off your purchase.
Allbirds Wool and Tree-bark Sneakers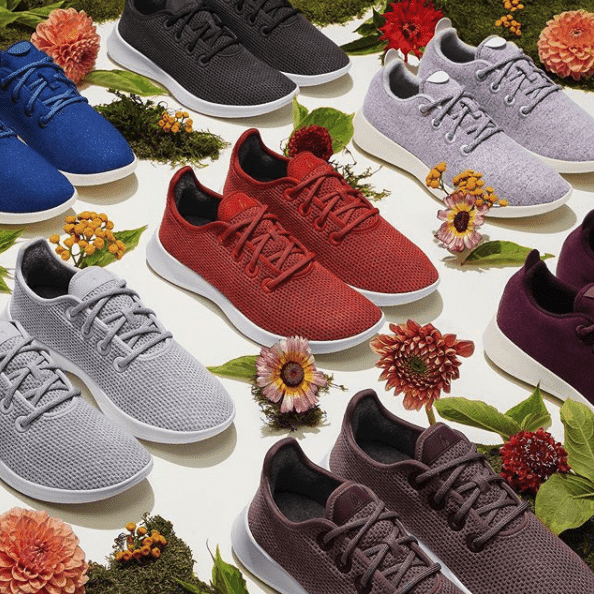 Another B Corp company, Allbirds has been a pioneer in the use of merino wool in shoes. They also have their proprietary eucalyptus-derived shoe fabric and Trino socks and underwear. Read more about their sustainability efforts here.
Soludos Yebo Plant-Based Vegan Shoes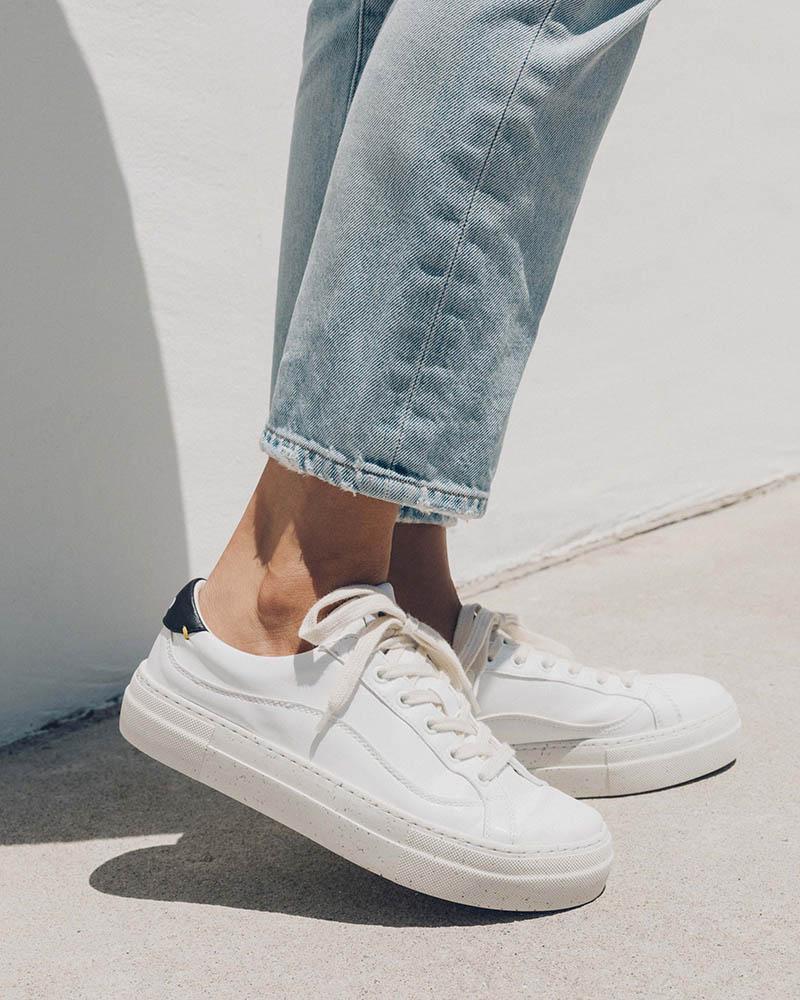 Soludos has lots of great espadrilles for warm weather. They also recently launched the Yebo sneaker, an eco-friendly sneaker. They use plant-based leather instead of animal leather or fossil-fuel-based pleather. Read more about it here.
Matt and Nat Fashionable and Sustainable Sneakers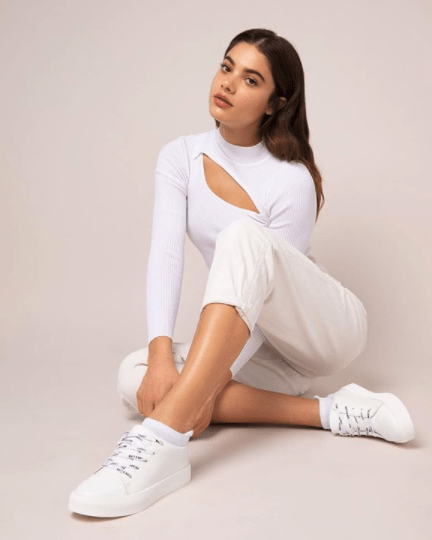 Matt and Nat has been making vegan accessories for a long time. In fact, their bags were a coveted item when I was in high school. It's worth looking into their hiring practices and company culture too, since they are very transparent about their ethics.
Happy Shopping xox