I just spent a week in Kansas City, a place I've been to quite a few times and for which I've already shared several capsules. As I was packing for this latest trip, it hit me I was only packing black, white, and creamy neutral-coloured items. I don't know why, but that's the mood I am currently in.
Without thinking, I assembled a pretty great capsule with basically only white and black (with the exception of a rogue pink bodysuit and denim shorts). Everything else is either brown, wood-coloured, or cream.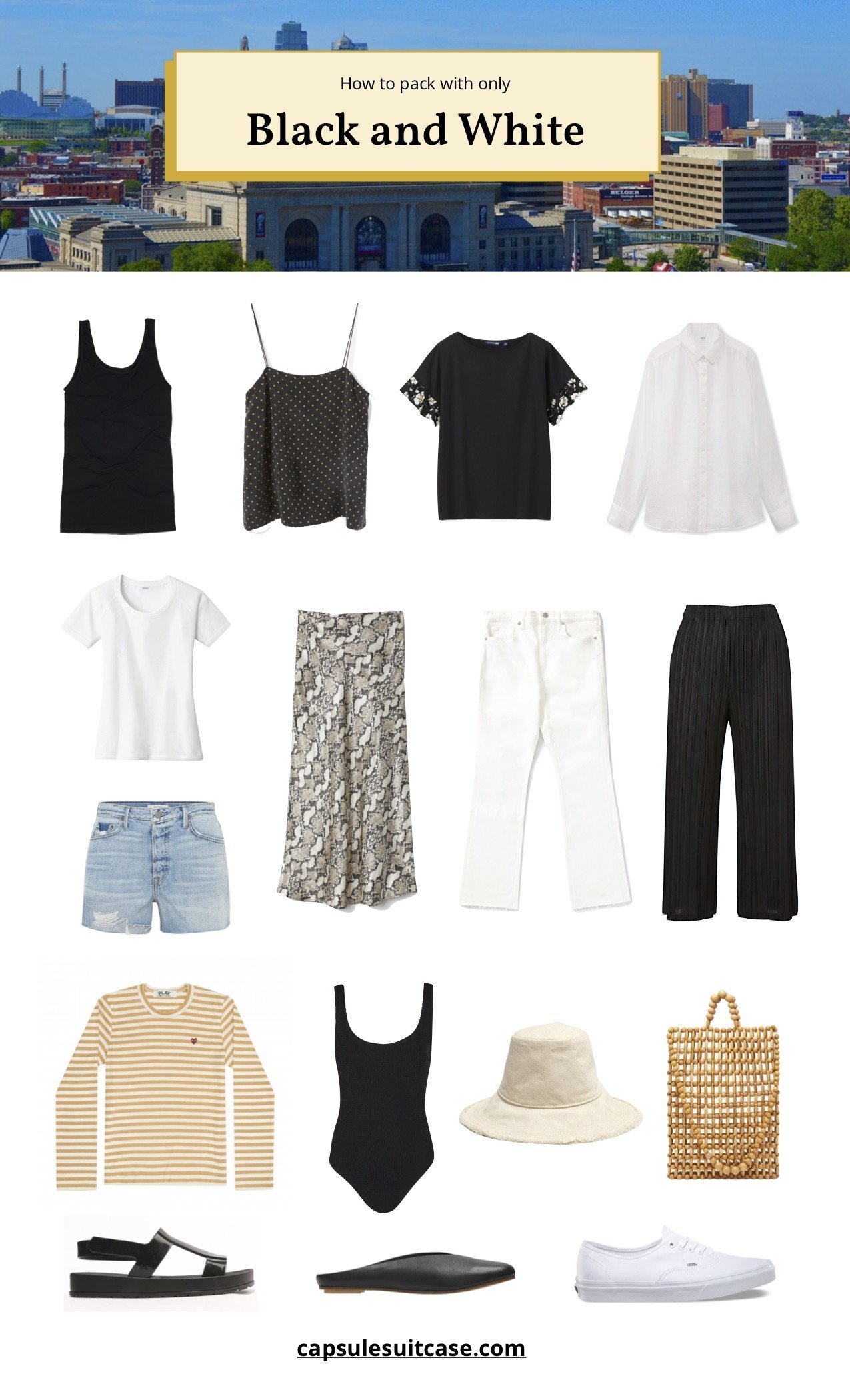 There are a few ways to pull off a black and white capsule without being boring.
Don't pack repeats
I have a several black tops, but each serves a purpose. The tank is for hot days or times when I want to show off more skin to balance out a wide leg. The black t-shirts offer more coverage and a casual tone. The white t-shirt serves a different purpose than the white linen shirt. For each item, I have specific events and occasions in mind which helped me edit out pieces that were TOO similar.

Pack interesting prints and textures
This H&M python skirt is beautiful and trendy but also totally neutral. I can pair it with another print like the stripe or polkadot. I'm not afraid to mix prints because everything is in the same family of colours. I also like that each element stands out in its own way, so even an all-black outfit has some interesting texture to elevate it.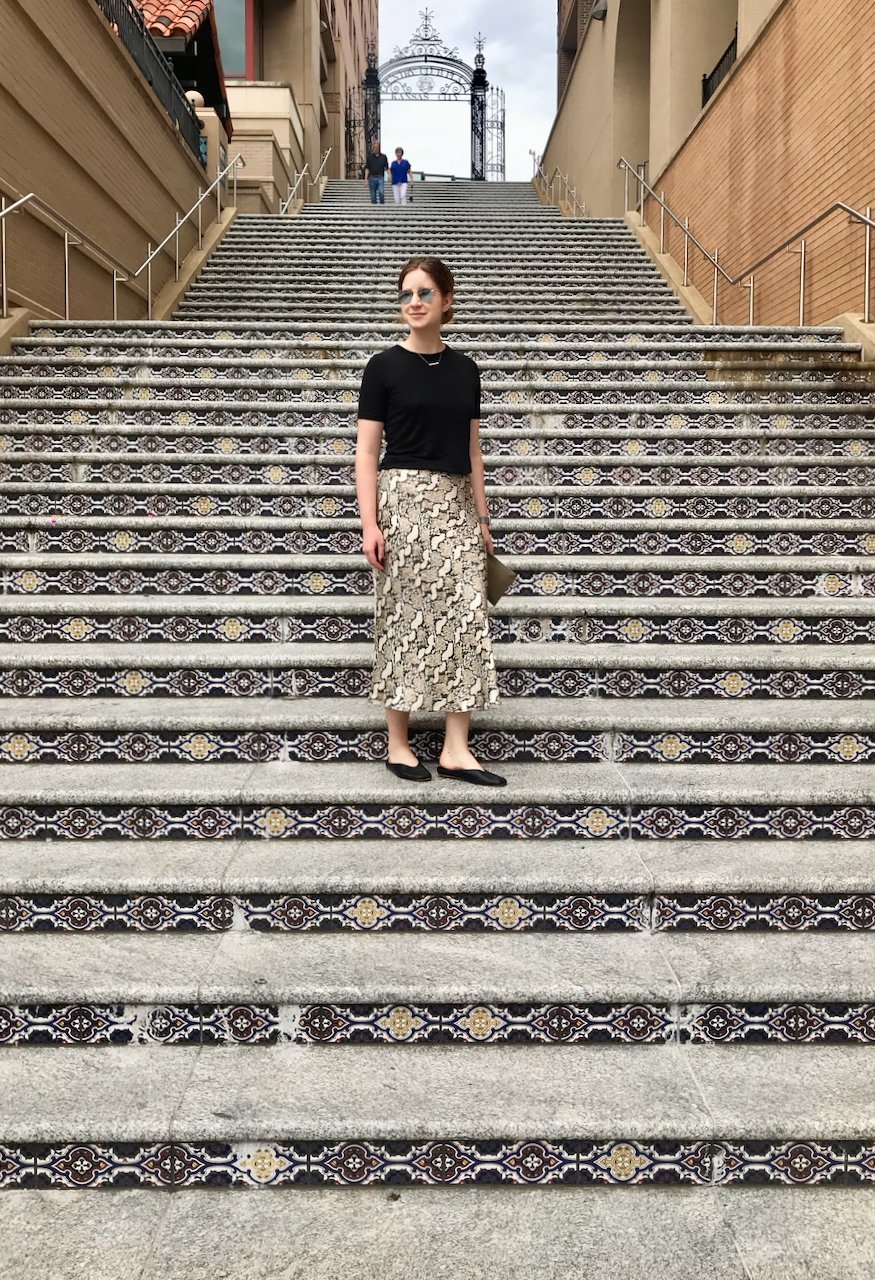 Embrace makeup and jewellery
Black on black or all-white outfits can be incredibly chic and also be a blank canvas for a bold red lip or wild hair. It's also a great backdrop for stand-out pieces of jewellery. Don't be too concerned with matching your metals: I always mix silver and gold.
Choose high-quality shoes and bags
My theory is that you can shop exclusively at bargain stores and no one will know the difference if you have high-quality shoes and bags. Minimalist capsules are a place where you want your accessories to be elegant and well-made. For this capsule, most of my shoes were leather and because it's summer, I packed my beaded bag and a canvas hat.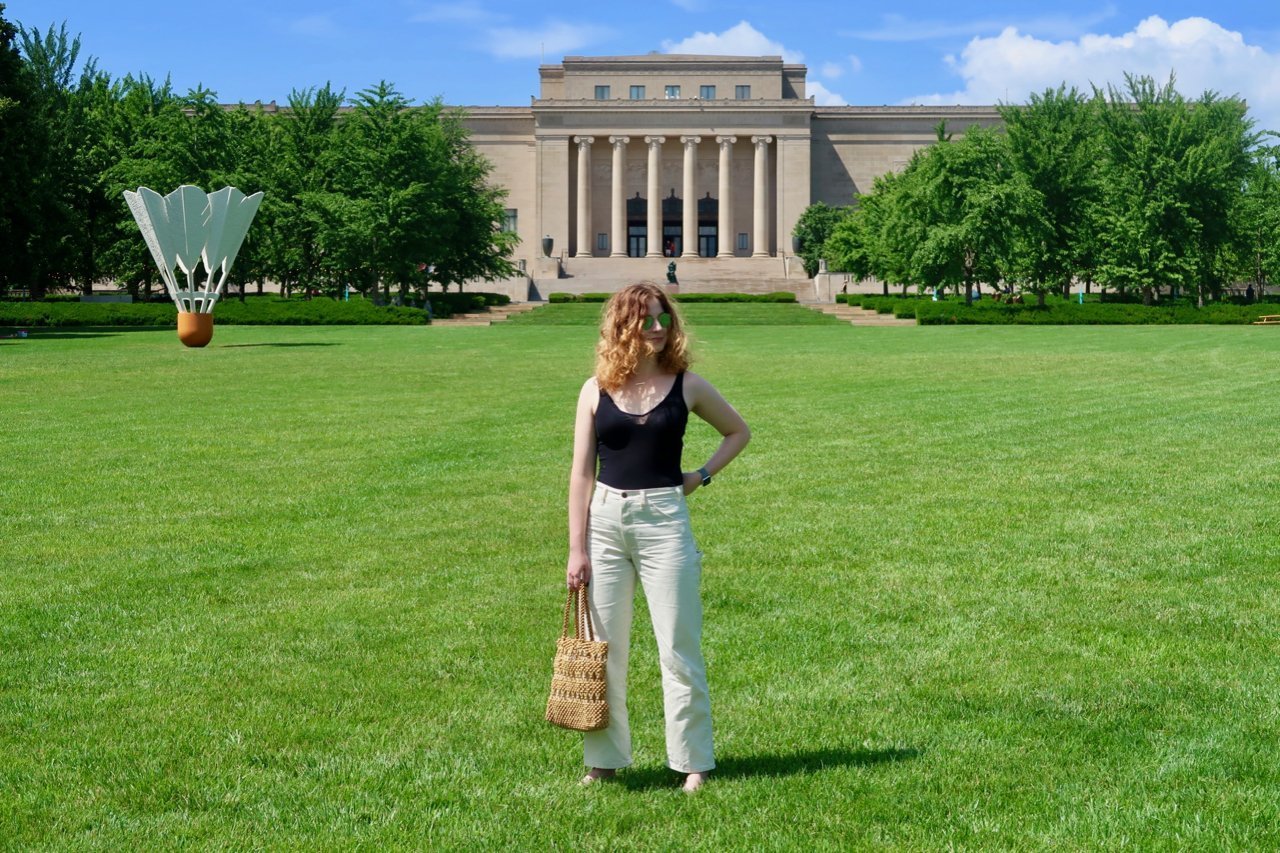 Own it
Black and white is CHIC! Just make it your thing and you'll always have an easy capsule to fall back on in a pinch.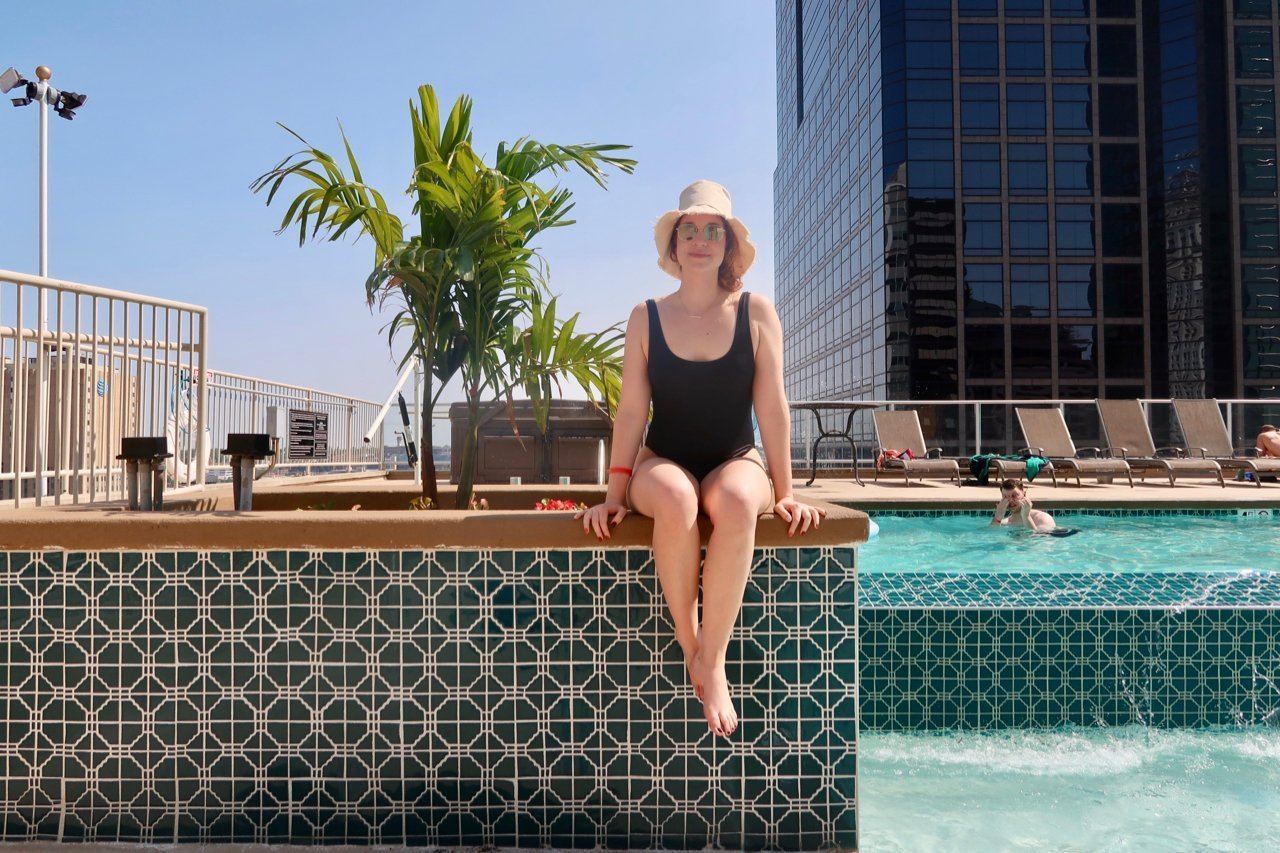 Happy Travels xox
More Kansas City Posts