As much as it pains me to admit my mistakes, this month, I fell into the trap of overpacking. This time it was on a 4-week trip to Europe, including stops in Berlin, Sofia, and Thassos, Greece. Because I had a lot of tech gear to bring, more destinations, and more needs for this trip, I knew I would have to pack more.
What I didn't realize was what a slippery slope that can be. Permitting yourself to pack more can lead to overpacking, and that's what happened to me.
I hate overpacking because:
It makes my bags SO heavy and hard to organise.
It means more things to keep track of.
Takes room away from souvenirs or purchases during the trip.
If I pack less, I can avoid the headache and fees of checked luggage.
Read about the mistakes that lead me to bring way more than I needed so you can avoid making the same blunders.
Plan your travel capsule wardrobe in advance
My mistake: Packing with no plan and ending up with duplicates and more clothes than I can wear.
Suggestion: Start jotting down ideas and making lists a week or more in advance. Leave time to buy or wash anything you want to pack.
Planning your packing list is by far the simplest way to avoid overpacking. Even though I usually love making packing lists, between returning from Kansas City and my departure for Europe one week later, my schedule got crazy. I never got around to packing, and when I did, IT WAS A MESS.
To avoid this, I recommend setting aside time far in advance to think about your trip. Look at your activities, weather, access to washing machines, and more to start drafting a preliminary list. Giving yourself time can also help you identify items that you may need to buy or borrow before you leave. Doing this with plenty of lead time also removes any stress, so you can make informed decisions.
Last summer's Eastern Europe capsule rocked and it was for 2 months!
Leave time to edit and refine your packing list
My mistake: Taking everything in my initial packing list without editing out the extras.
Suggestion: Hang up or lay out your clothes so you can remove and replace pieces that aren't contributing to a curated capsule.
Not only did I not have a plan, but I also had no time. Packing at the last minute meant there was no room to take a hard look at what was sitting in my "to pack" pile on the floor. I just pulled stuff out of my closet and put it right in the suitcase.
Usually, I like to hang up or lay out my chosen clothes and see if they work together. Doing this allows me to evaluate my choices and trim down the items to the perfect curated wardrobe.
To avoid overpacking, I like to run through this checklist when I'm editing:
Do I already have something that meets this need?
Can I find another creative solution to this need than more clothes?
Would I be able to live without this item?
Does this go with everything, or enough outfits to warrant bringing it?
Is it appropriate for almost any occasion or only for specific ones?
Had I taken the time to do this, I wouldn't have 5 black tops with me, I wouldn't have 5 dresses, thin strap tops I don't even wear, and workout leggings that I haven't worn once.
Recommended reading: Travel Lighter by Asking Yourself These Four Questions
Don't pack based on past experiences alone
My mistake: Relying on a past trip to Sofia to dictate my packing list without considering the specifics of THIS trip.
Suggestion: Sit down and take a look at your itinerary and pack for THAT trip.
Summer is a tricky season for me. I don't really like my summer clothes, and the weather can be all over the place. Last summer, Sofia was oddly cold and rainy, Greece was lovely, and Belgrade was somewhere in the middle. Instead of doing more research and thinking about what I'd need THIS year, I copied a lot from my experience last year. And now, I see that hasn't served me that well.
For example, because it was cold and rainy last year, I brought a raincoat and a leather jacket. I've used neither. I also had more sporty activities planned last year so I thought I would use workout leggings and sports tops. So far, this time, they have not been that useful.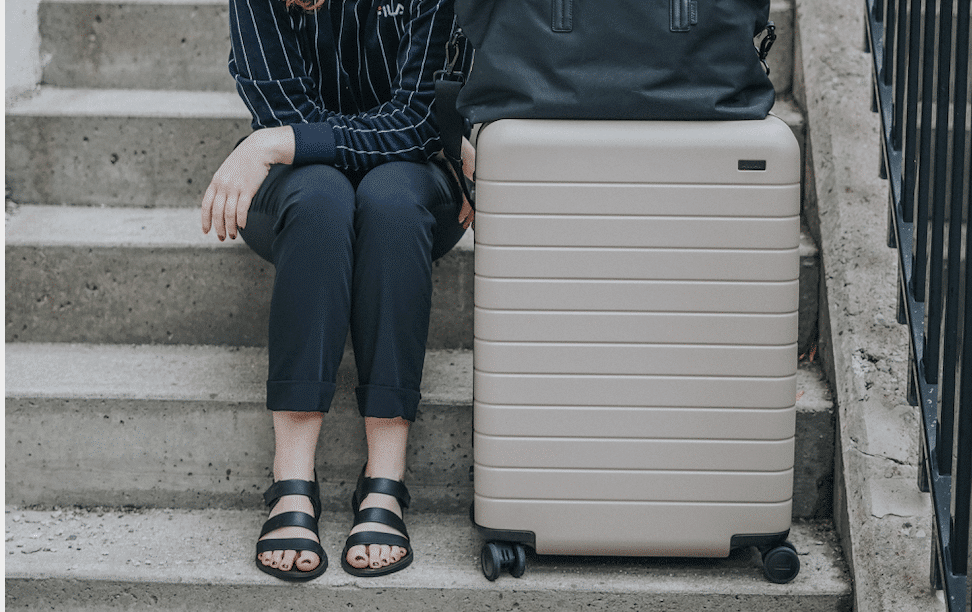 Don't adopt the "but I have space" mentality
My mistake: Packing more because I had the suitcase space.
Suggestion: Start with a "less is more" approach and be strict about what you actually need.
Having a checked bag meant having twice the space as I usually do. However, once I started actually packing, I realized how quickly you can fill up a suitcase. Before I knew it, it was full, but it was too late to fix it because I had to get to the airport. I think the best approach is to keep it simple, regardless of suitcase size.
Start with questions like :
How long am I staying?
How dirty will my clothes get and will I have access to a washing machine?
What's the weather going to be?
What activities do I have planned? Do I need to dress for sports, a banquet, sightseeing, the beach?
What items do I have that can cover as many scenarios as possible?
Do these items work together?
I have a few blog posts that cover how to build a curated capsule that you can check out below. You can also download my printable packing list planner to get you started.
At the end of the day, create your packing list from your actual needs, not the size of your luggage. You may discover you can actually take a carry-on in the end!
Hope this helps you avoid overpacking! Happy Travels xox