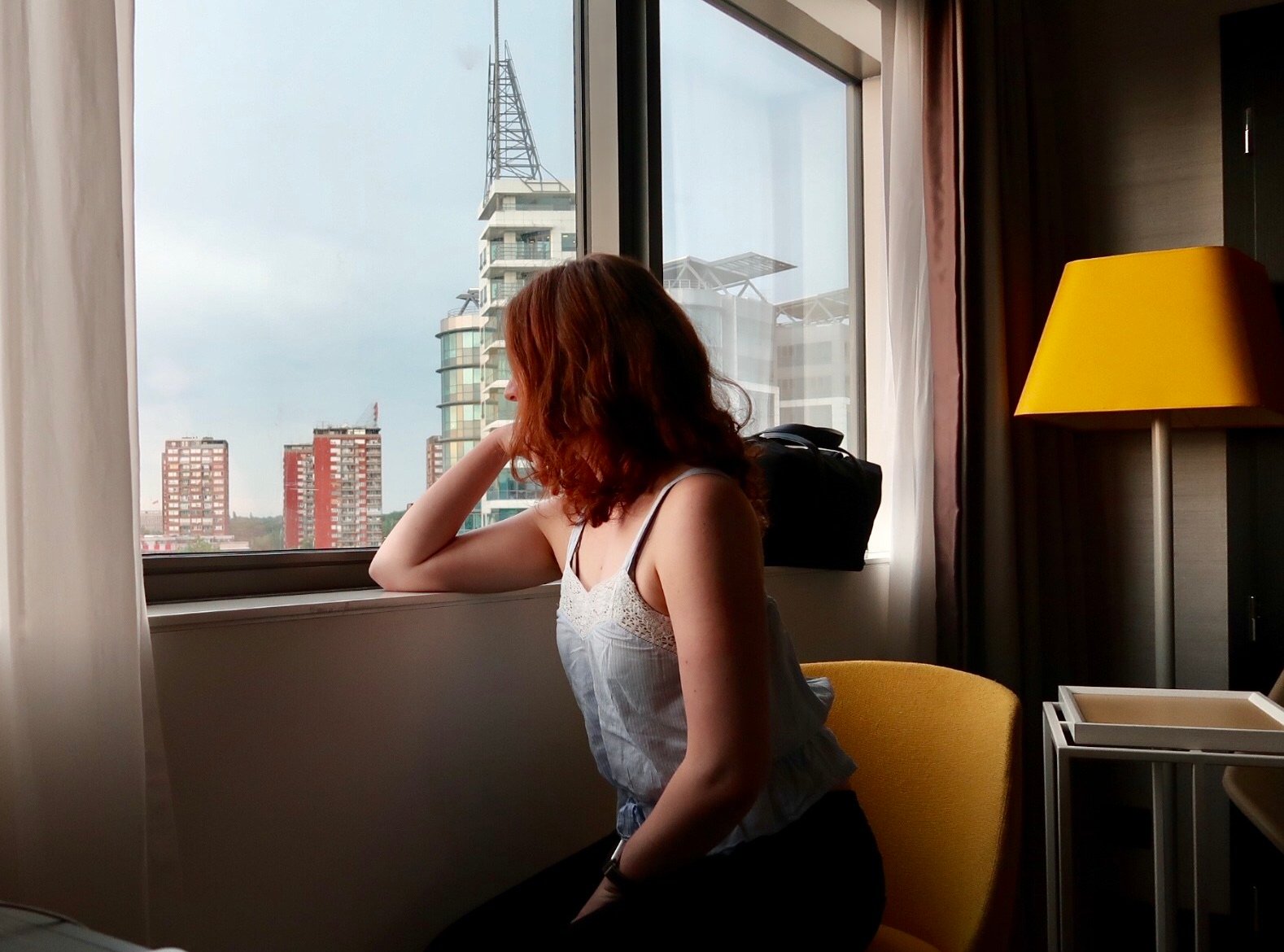 In May, I started a new job for a hosting company called SiteGround. I'm a remote worker, which means I can continue to work from anywhere — which is how my travel blogging began. This summer, I was offered the opportunity to work out the headquarters in Sofia, Bulgaria in Eastern Europe. And of course, I accepted.
But how do you pack for Eastern Europe on a two-month trip that involves working in an office, being a tourist on the weekends, treks to the mountains, and a visit to a Greek island?
Here are some things I recommend considering when packing for Eastern Europe.
1. You will experience all the weather. The Balkans will be hot and sunny one minute and then have torrential downpours the next. You might also be near the seaside, in the mountains, or in the city so your needs will vary. Pack lightweight gear that also gives you some protection from the elements.
2. You will likely visit some mosques and churches. Have some conservative options so you don't get turned away.
3. I wouldn't say the city is dirty, but you will be exposed to stray animals, lots of cigarette butts, and uneven streets. Wear comfortable and safe footwear that is easy to clean and protects your feet.
4. People aren't super fancy but they do expect you to dress for the occasion. Sloppy clothing or athletic wear will stand out.
With this in mind, I put my packing knowledge to the test to craft the best all-purpose yet stylish capsule wardrobe possible. Take a look at what I packed.
Footwear
I'm starting from the ground up with shoes, because you really don't want to mess this up on a long trip. I knew I wanted some comfy and sporty sneakers for mountain hikes and whatever activity was thrown my way, so I opted for some super comfy Allbirds merino wool sneakers. They're by no means "performance" running shoes, but I'm not that athletic and they are so soft I can wear them with no socks.
For a simple ballet flat, I did the work of breaking in the Everlane day glove flats until they fit…like a glove. It's a new style of shoe for me, and while I wasn't sure I liked how they moulded my every toe, I love the look now and more importantly, like how they feel.
I also brought a simple summer sandal, although now that I'm here, I realise I much prefer having my feet covered when navigating city streets and public transportation. They will probably come in handy for Greece.
Lastly, I always love a cool city sneakers to dress down a fancy outfit. I'm in my fourth year of wearing these off-white Chuck Taylors and will probably order a replacement pair when I get home.
In hindsight, the only thing that's missing is something rain-friendly. There are a lot more rainstorms than I expected which is wearing out my shoes. On the other hand, boots are so clunky, so maybe a leather running shoe style would have been a better fit. Oh well!
Tops
It's summertime and I get very hot. That's why I packed a variety of tank tops that could mix and match with everything. For some office-appropriate options, I packed some short and long-sleeve linen tops, but I found out my office is super casual, so anything goes. Yay, more options!
I also packed a few sweaters for the evening and for the mountains. June is a tricky month because you don't know how much it's going to cool off at night, so I packed some warm layers just in case.
Bottoms
I packed one pair of black jeans, a pair of workout track pants that look nice enough to wear to the office, and a pair of beige culottes for a cool alternative to black pants. I also packed two pairs of shorts, but so far, I've preferred to wear skirts and dresses. We'll see how warm July gets and whether I get more use out of these shorts.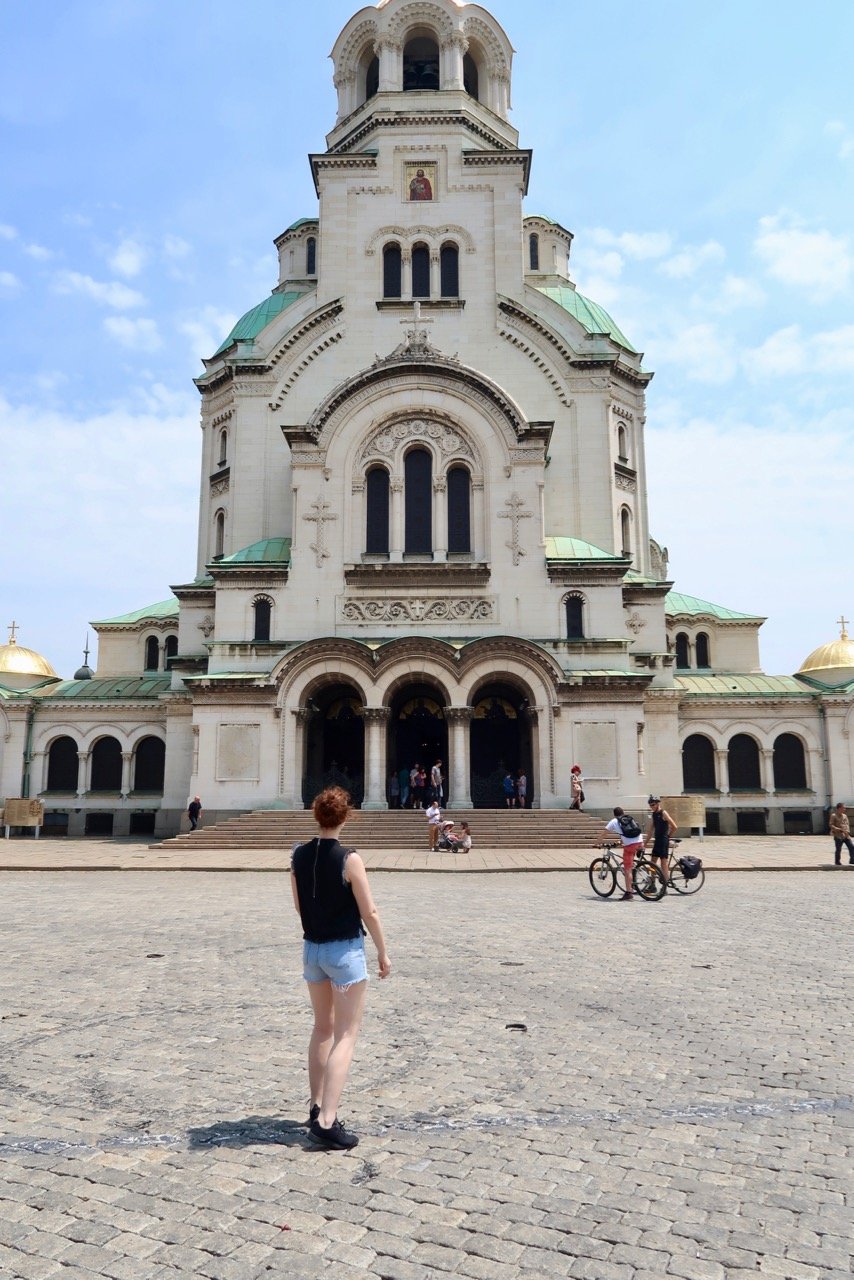 Speaking of skirts, I love the two wrap skirts that I brought. They are fun and surprisingly versatile.
Dresses
Dresses are an instant outfit, although they offer less mix and match opportunities. That's why I went bold for the dresses I packed. I find dresses kind of difficult because they sometimes feel too sweet or too boho for my personal taste, which is why I dress them down with cool shoes and sunglasses.
Extras
For everything else, I just used common sense. I packed a hat, umbrella, raincoat, funky sunglasses, a bathing suit, a yoga towel, some simple jewelry, a black tote bag, and some little extras.
I also brought my Away weekender for all my side trips to Belgrade, Borovets, Rila, and Greece. It's the perfect size for little 1-4 day getaways.
Shop this capsule
Everlane, Allbirds, The Gap, Lululemon, The Real Real, Away.