Lost luggage can be a nightmare. Even though stuff (or the lack of it) should never ruin your travels, losing your suitcase sucks big time. Last week, I flew to Berlin as my first stop on a month-long trip to Europe. For the first time in a year, I checked a bag and experienced what it's like to have your bag go missing for over 24 hours.
Here's what I learned and my advice to you to avoid this situation and what to do if it happens to you!
Afraid of lost luggage? Plan for the worst
I recommend packing the essentials in your carry-on. Nobody wants to pack like they're about to lose their luggage. However, I highly recommend you do because it definitely saved me. My first stop was Berlin, for a three-day conference before continuing on to Bulgaria and then Greece. I decided to pack everything I'd needed for Berlin in my carry-on duffle and my tech accessories in my backpack. I had a laptop, tech accessories, conference clothing, a few changes of underwear, basic toiletries, and currencies.
I also popped a Tile in my luggage so I could track it on my phone. The Tile uses low-power Bluetooth signals to triangulate the location of your stuff, like lost luggage. It was definitely an added bonus to get phone updates as I tried my best to track down my suitcase. Read other tips to avoid losing things here.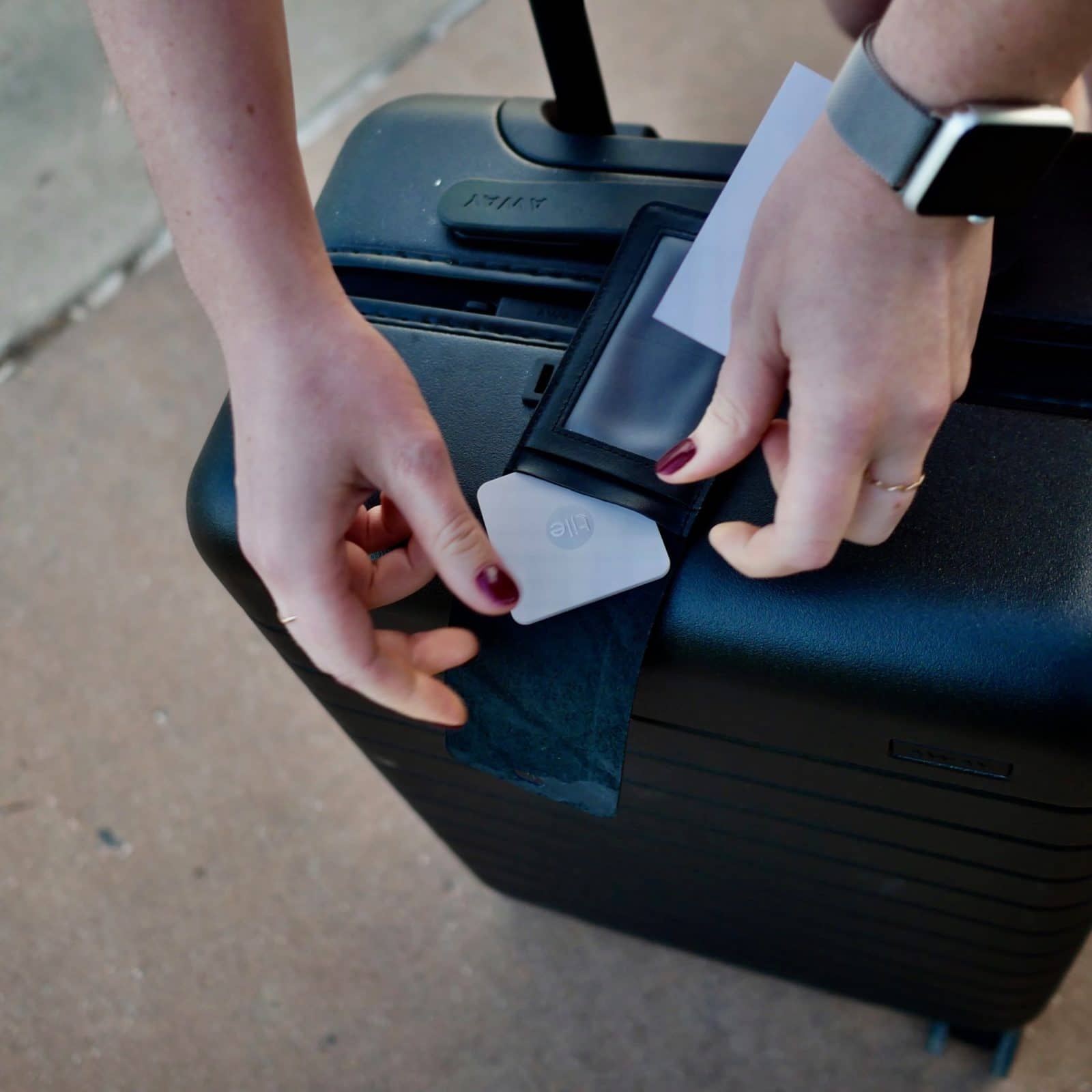 Check your bag on time to avoid losing your luggage
I was very last-minute getting my bag into the Air Canada baggage counter and that's where the trouble started. Important information: I booked all my travel through Air Canada. Air Canada operated the first leg of my trip: Montreal to Frankfurt. The second, Frankfurt to Berlin, Lufthansa operated through a codeshare because they are both members of Star Alliance.
Every airline will list the drop-off times for checked luggage on their site. These can vary for domestic flights, international flights, and oversized items. I'd say to arrive at a minimum of 1.5 hours before the flight leaves. Some airlines are notoriously strict about time limits and some airports are also very busy. North American airports often have kiosks to print out your luggage tag and wheel it over to the desk. This is way more efficient, but not all airports and airlines have it.
Pay close attention to your luggage tags
At the airport, check that your printed luggage tag label has the correct information. Keep the tag they give you safely or take a photo. That information is everything. Don't be fooled. The tag you filled out by hand in your personal luggage tag doesn't help.
On this particular trip, I already had a feeling my bag hadn't made it onto the plane. I rushed to the gate in Montreal. A kind agent took my bag, printed a tag, and took it to Oversized Bags. I didn't get my bag tag ticket and I did not see the tag either. Later, when I got my lost luggage back, I saw that he had mislabelled my final destination as Frankfurt and not Berlin.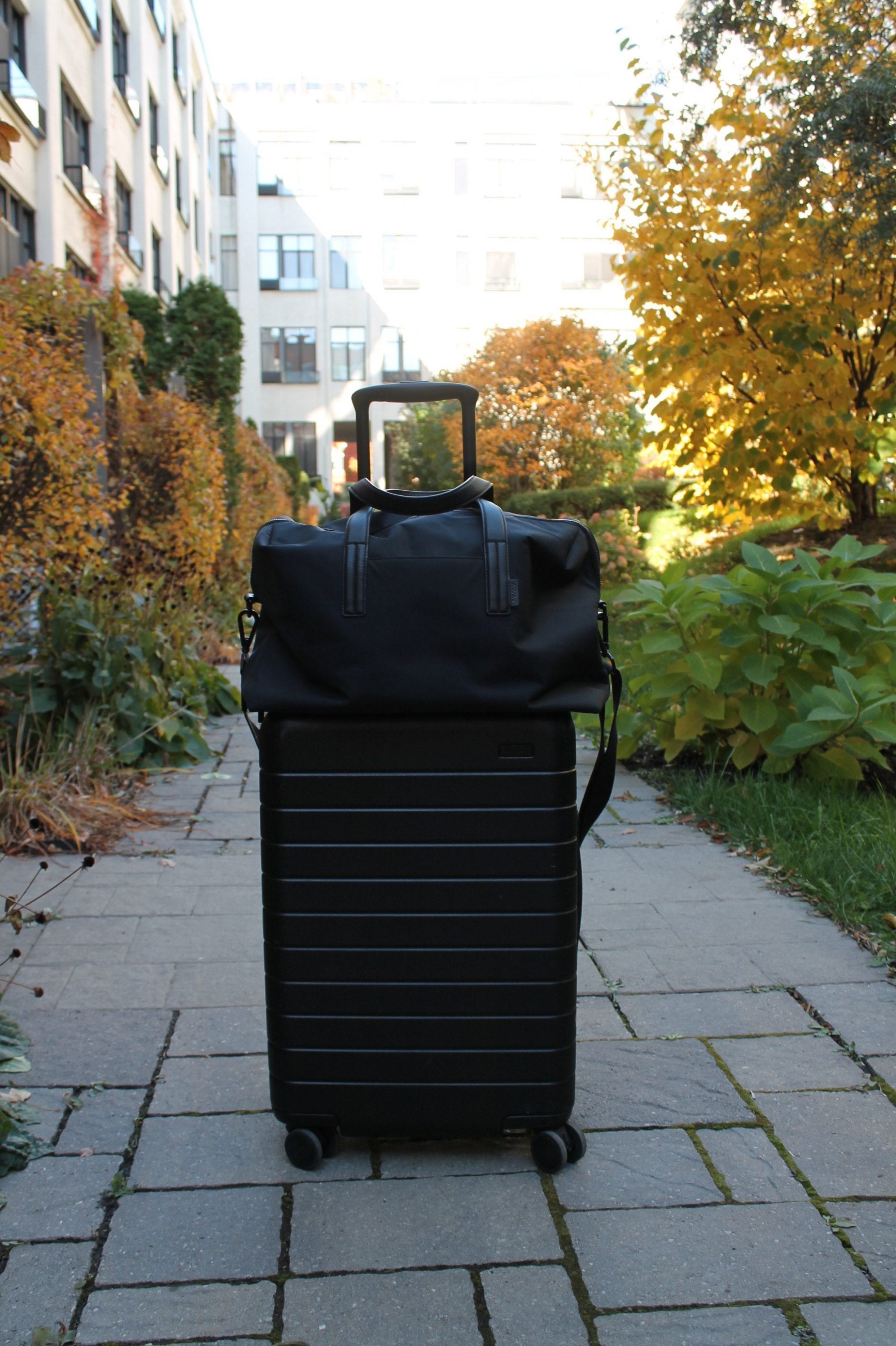 What to do when your luggage isn't on the carousel?
Once I landed in Berlin, I waited for my bag and…Nothing. I knew it was probably either still in Montreal or somewhere in Frankfurt. But I didn't have the bag tag ID number with me. Air Canada's mobile app doesn't have that fun feature that tracks your bag for you. If you have that feature, you can report a missing bag right from your app.
In this case, I proceeded to the Baggage Claim area of the Teigel airport. This airport is notorious for losing luggage. It was very busy but a kind agent helped me fill out the form for the central lost baggage database. Most companies and airports subcontract luggage handling to other companies. Ryan Air, for example, uses Swissport. These companies employ a central database to track down luggage across airlines and around the world called World Tracer.
Information you need when filling out a lost luggage claim
All your flight numbers from the actual operators (not codeshare flight numbers). For example, my first flight was Air Canada (that looks like AC000). The second one had an AC codeshare flight number (another AC000) but was actually a Lufthansa flight (LH000). So, you need the date and flight numbers of all your legs. But most importantly, the last flight. This airline is the one responsible for finding your bag.
You need your baggage tag number. I did not have mine and this proved to be a real obstacle in retrieving my bag. They took my ticket number and a description of my suitcase instead and started the search anyway. The baggage tag number is the best piece of information you could have.
An address and way to contact you at your temporary location (if this isn't a flight home).
If you're flying into a foreign country, you'll need to complete a customs form for processing your luggage. You can do this on location at the airport baggage claim office or online.
The site will generate a tracking code for your file which will look like YULAC0000. The first letters are the airport of your final destination. The second two letters are the airline. The numbers are your personal tracking code. With this, you can update your information such as your temporary address. For example, change it if you change hotels or decide to go home early. You can also use this code to check on the status of the investigation.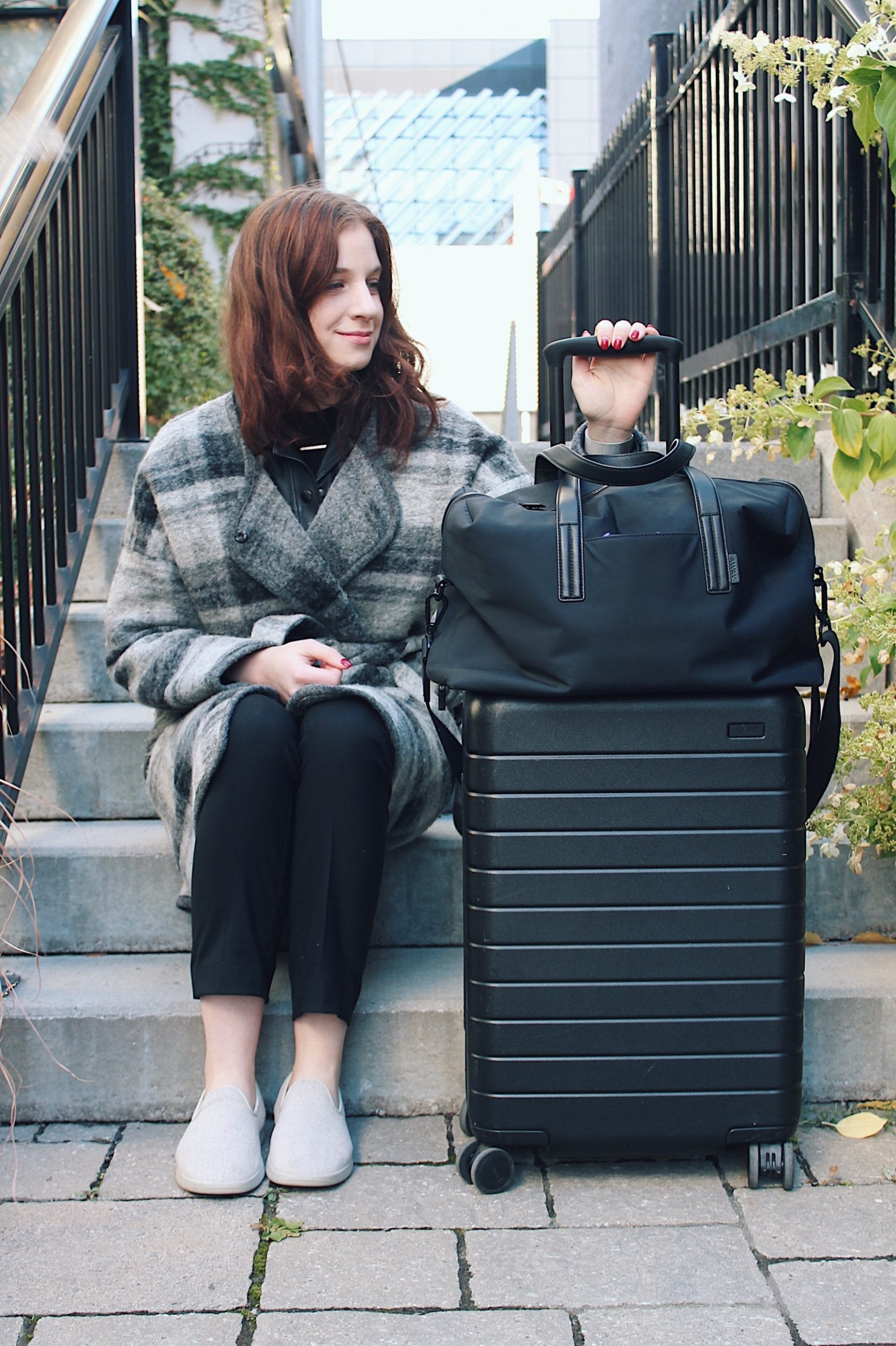 When to follow up on lost luggage
Airlines find most luggage within 24 hours. Why? It's likely you took a flight that operates every day. The luggage handlers will often put your bag on the next day's identical flight or connection. The airline considers a bag delayed if it's lost for 0-5 days. Longer than that and it goes into an advanced search, and most airlines consider it lost after 21 days.
After filling out my claim at the airport, I waited for 24 hours and went about my day. I had work to do after all! Looking at my file online, however, I knew not having my baggage tag number was a problem. After 24 hours and still no bag, I decided to do some investigation. I called Air Canada first. I asked if they could track down the number the gate agent in Montreal failed to give me. After a really choppy call, their agent was able to find the bag ID associated with my ticket number. He updated the WorldTracker file himself. He confirmed my bag had left Montreal and was probably in Frankfurt. It was now Lufthansa's job to find it and deliver it to me.
Calling can help, but only if you're providing new information
Then, I gave Lufthansa the missing information. They quickly confirmed the number had been added to my file. In fact, they had already identified two bags that matched my description and were waiting for confirmation before releasing one.
A few hours after I made that call, my Tile pinged me that my luggage was in town and the pin was right over my hotel. Moments later, I received an email from WorldTracker confirming this. When I got to my hotel room that night, there it was waiting for me. It had, in fact, been mislabelled with Frankfurt as the final destination.
What are my rights regarding lost luggage?
A whole day had already gone by since I landed. According to the Lufthansa website, I could claim interim expenses. That meant 100% off toiletries and underwear and 50% off longer-wear items like clothes and shoes. Under the Montreal Convention, a UN aviation agreement about lost-luggage reimbursement, you have right!
I bought underwear, some drugstore items I was missing, and a new dress. There was a networking event that night and I did not want to wear a company t-shirt. I have yet to file my expense claim, but I'll update this article when I am reimbursed. *Update: I was reimbursed in full 3 days after submitting my expenses. All I can say for now is keep all your receipts and take lots of pictures. My claim will be with Lufthansa, even though Air Canada is also at fault. Whatever they don't cover, my travel credit card will.
If your bag is lost, you can claim up to $2,000 from the airline. Maybe more if you have a special travel credit card. A small part of me was already trying to catalog everything I had in my bag and where to buy replacements in Sofia. Luckily my bag made its way back to me.
Summary
Pack everything you'd need for the next 24 hours in your carry on. You never know!
Give yourself plenty of time to drop of your checked bag at the airport.
Double-check your printed luggage ID tags so they match your name, flights, and final destination.
Don't delay filling out a World Tracer lost baggage claim as soon as your bag is missing. Add as much information as possible.
If in doubt, call the airline of your very last flight. They'll be able to tell you what they need to find your bag.
If you buy any emergency replacement items, keep all your receipts. The airline gives you 21 days to file a claim and your credit card may also cover some expenses.
Stay calm, it's just stuff!
Happy Travels xox