Photo by Luca
The Premise
Back in Philadelphia, exactly one calendar year since my last visit. That's because I'm here again for the second edition of WordCamp US, a US-wide WordPress conference that changes city every two years.
Last year I went straight to NYC after my four-day Philly sojourn, so I brought a lot more. That trip predates the launch of this blog, but the capsule was very close to the post I imported from my personal website called How I pack for a Winter Trip.
This year, I'm only staying for three nights, and therefore, only needed my trusty Everlane backpack and Baggu all-weather duffle for the trip. It made navigating public transportation a whole lot more pleasant, too. The secret to packing all your clothes in a shapeless duffle is packing cubes! It's easy then to take out your clothes and reuse the bag for your laptop or day travel.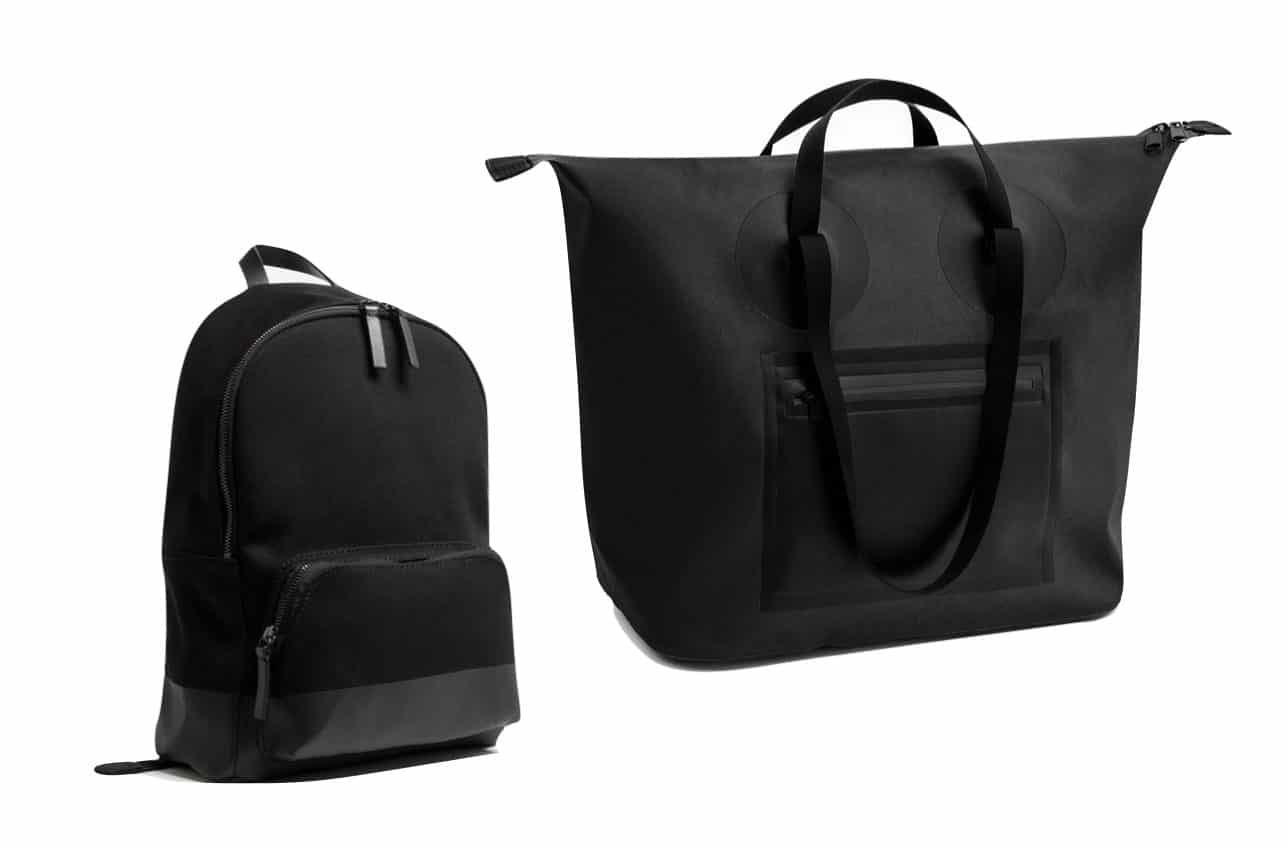 The Inspiration
Remember how my Lisbon Capsule was super dark? Hopefully, this makes up for it a little. While 50% of the items are still black, I would say this is a huge win for my whimsical and colour-loving side. The outfits sort of came together by accident, but I essentially wanted a few outfits that were stylish, quirky, but still appropriate for a tech conference. The weather was going to be about 7-10°, so cold enough to wear a real coat, but not cold enough to pack all the winter accessories like hat, gloves, and scarf.
The Capsule

Black blouse / Striped shirt / Black turtleneck / Black midi dress / Pleated skirt by French Connection / Straight crop jeans / Brick red bomber / Rayban sunglasses / Cross-body purse / Booties / Converse sneakers
I chose to bring three tops plus a dress. I figured I had enough room to bring fresh clothing so why not have a new outfit every day? I chose somewhat neutral pairings, in my opinion, with the coat being the real statement piece. Then, a fancy, but fun skirt and a pair of simple but on-trend items were added to the mix. A sensible pair of heels and a pair of low-profile converse sneakers completed the capsule.
The Trip
I was in Philly for a tech conference which is no surprise for the people that know me. I was speaking this year, with a talk entitled "Five Newsroom tips for better website content". The talk was fairly well received and I'm quite pleased with the response! It's the largest crowd I've ever entertained and I got some laughs and positive feedback, so I think the trip was a success. You can read the blog post inspired by my talk on my personal website.