Planning a Trip to Kansas City
Any excuse to visit my brother and his wife in Kansas City is good enough for me, so when I was invited to speak at WordCamp Kansas City on June 11th, I made a trip of it and planned a 10-day stay in the city of fountains.
Between flying back from Florence, rehearsing my talk, and squeezing in a visit with a friend from out of town all in 1.5 days, I didn't have much time to pack. I knew the first two days of my stay would be for a somewhat professional function, so I planned out outfits for my conference. For the rest, I figured I could get by with jean shorts and tank tops. My plan was to work in coffee shops by day, and sip ice tea and catch fireflies by night.
Full disclosure, summertime is a challenge for me, clothing-wise. I just don't know how to dress for the weather and still look like myself. The fashion in stores is all stretchy dresses with elastic waistbands and trashy boho. But at 36°C temperatures, you're probably too hot to care.
The Inspiration
Montréal is not super formal, but there is a certain level people maintain. That's not the case in Kansas City, so this was my opportunity to pack all my beachy, casual, and playful summer clothes. I also wanted my clothing to be machine washable and not that precious to me, since I'd be running around in the park with my nephews at least some of the time.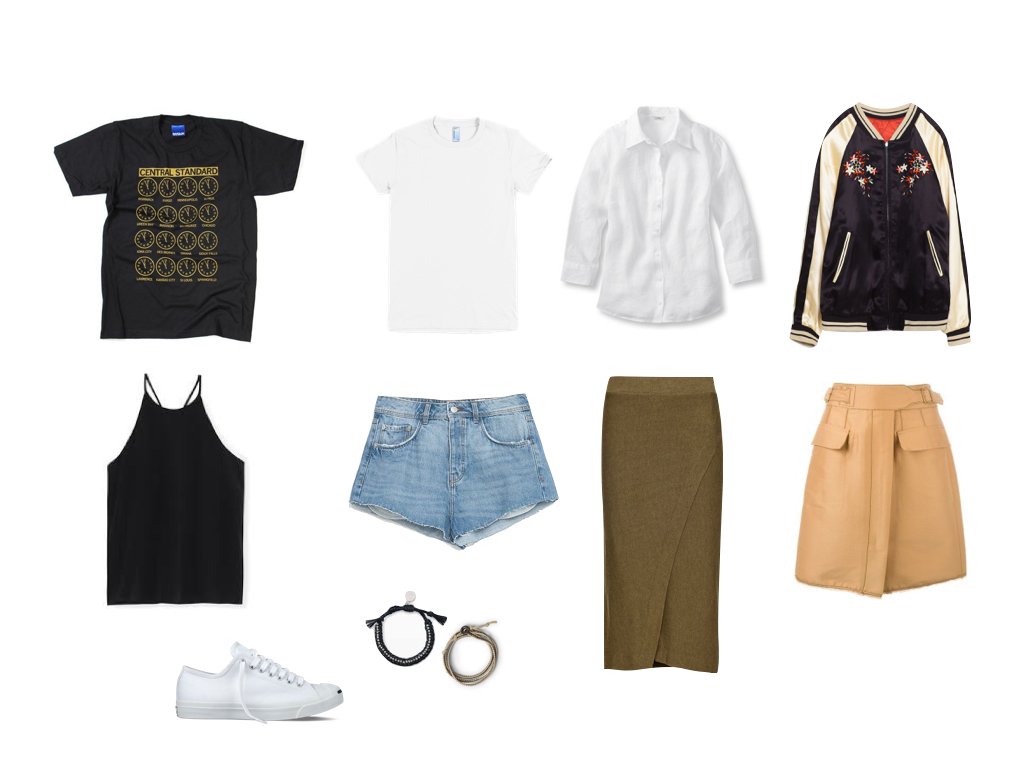 There were some repeats from my Florence trip, because those are just the pieces I'm into these days and I could wash and repack easily. The satin bomber for the plane, black and white t-shirts and tanks, khaki midi skirt, white sneakers, and leather sandals.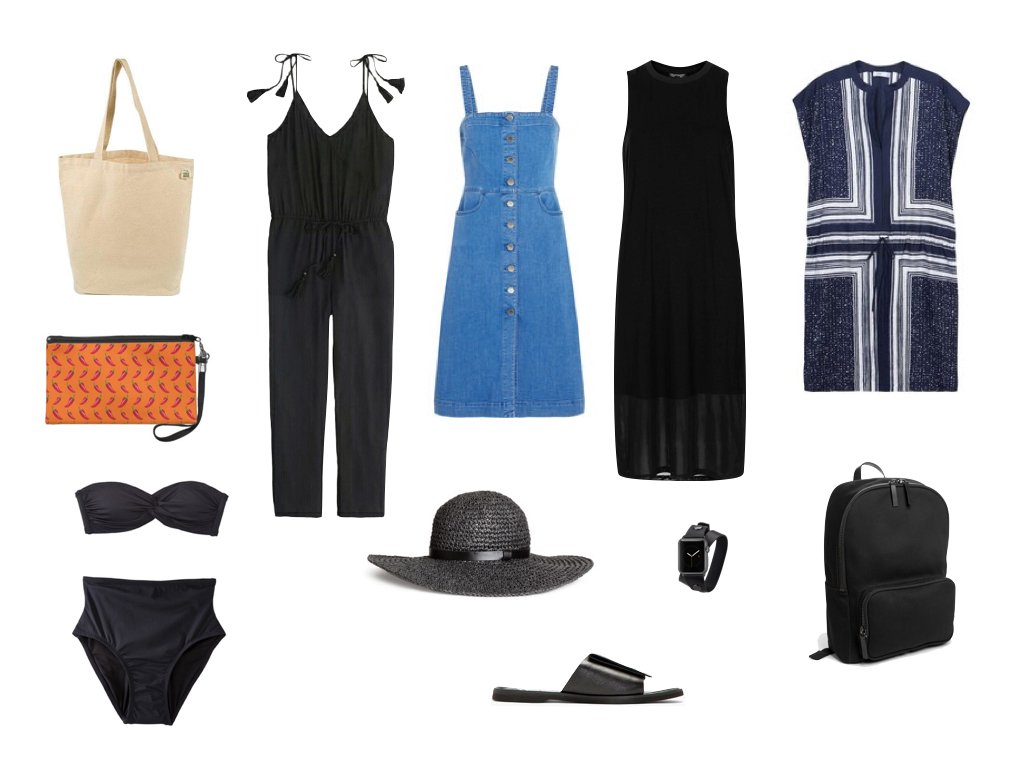 I threw in some more denim, and a little whimsy with a Central Time Zone Raygun shirt and a jalapeno clutch.
Kansas City Travel
WordCamp Kansas City went well. My talk went alright and the event stands out as one of the friendliest WordCamps I've been to. Unpacking, I didn't realize how much I actually managed to bring. I haven't had to re-wear outfits 9 days in, nor had any major regrets about what I packed. That's about to change though, since I've decided to extend my stay into July. Surprise! My 10-day trip is turning into a 3.5 week trip.
Check out my post about how to stretch a capsule suitcase without wanting to burn all your clothes.