If you've been following my blog for a while, you'll notice a lot of repeats in my capsules, especially capsules within the same season. That's because often when I buy something new, it's to satisfy a need and I want to wear it all the time.
I'm happy to report that I'm getting better at knowing when something is worth my money. I walk away from impulse buys and don't let sales convince me something is more worthy than it is.
In that spirit, here are my top favourite purchases from 2016 and why they ended up being winners.
Clothing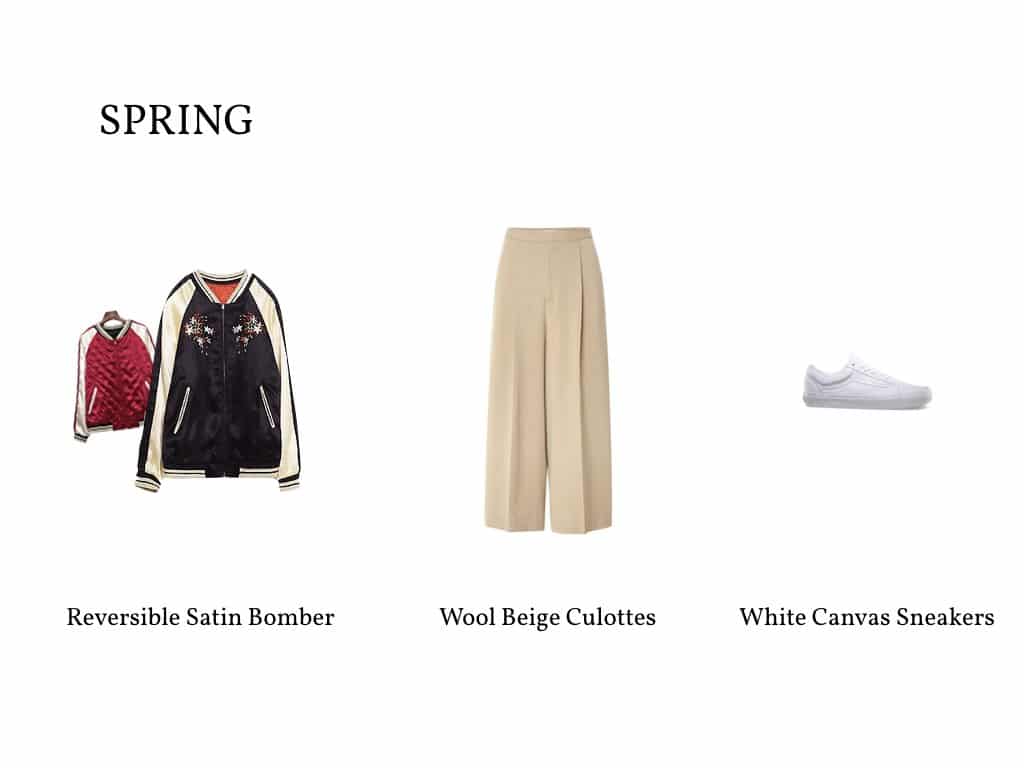 This satin bomber from Zara (similar here) saw me through spring and summer. It was cool on the skin in the heat and warm in brisk evenings. Because it was reversible, it was essentially two jackets in one and I brought it with me to Florence and Kansas City.
I also loved loved loved these wool culottes from COS. They're elegant yet cool, can be dressed up or down and have great fabric and make. They came with me to Florence and Boston. Lastly, buying my white canvas sneakers was a great decision. I wore them pretty hard in Florence, Kansas City, and New York, and soon to California.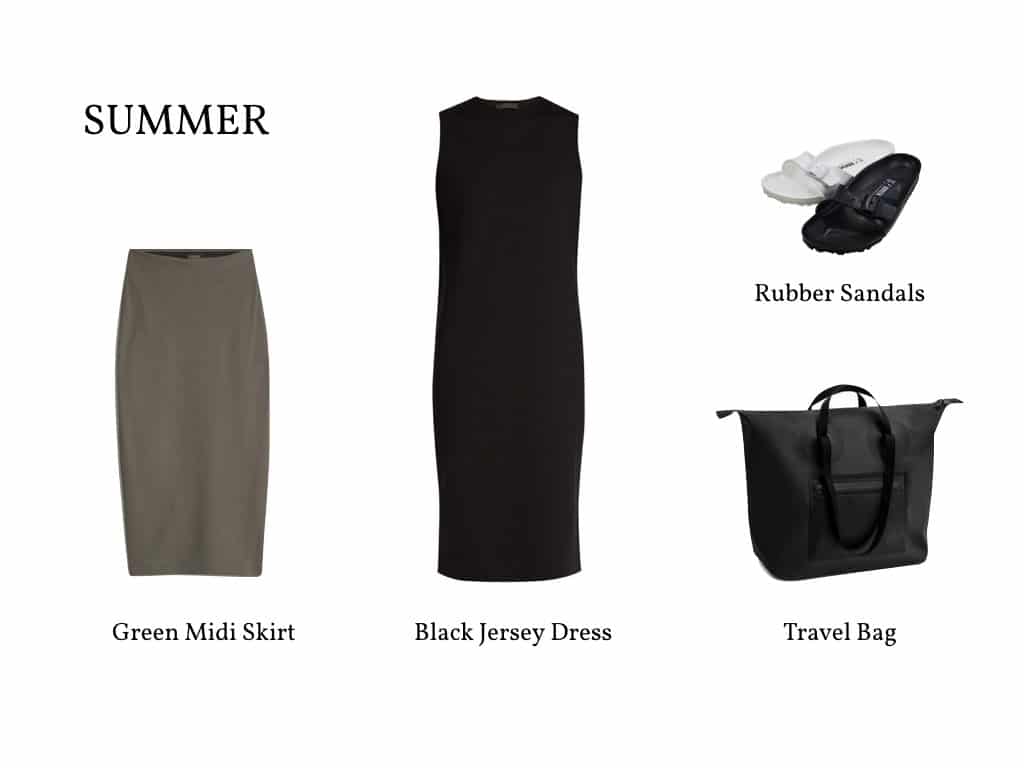 Summer is a very difficult month for me to dress for. All the stores seem to offer for summer clothing is boho and cutesy dresses, which are decidedly not me. One of my favourite purchases for summer was this jersey column skirt, which when flipped around, has this great center slit that I like to wear in the front. I spent way more on it than it's worth, but I got a lot of wear out of it. Second, I picked up this simple jersey midi dress from Old Navy for $10 and wore it every other day.
Near the end of the summer, I caved and got some Birkenstocks, the rubber kind. I actually loved them and got them in two colours. They are waterproof, light, and super casual.
On a whim, I bought this giant Baggu tote bag, and regretted it for the first few weeks I had it. It's because the fabric is very rough and was making my clothing pill when it brushed up against it. However, one coat of fabric lacquer on both sides softened it up and it's come with me to New York, Boston, Philly, Ottawa, and Kansas City.
I didn't need much this fall, so I picked up two simple merino wool items I knew I'd get some wear from. A black cardigan is just a down right staple and was great in Lisbon and Boston and this long wool dress was also my go-to when I didn't want to think about my outfit too much. It came to Lisbon, Ottawa, and Kansas City.
Then, just when I thought I didn't need anything else, I saw these Doc Marten boots that were just the right height and would go with everything. I got them and for real, I've worn them a lot this fall. Not as much while traveling, since they only came to Ottawa and Lisbon, but pretty much every day in Montreal.
Lastly, this leather pouch (similar here) was also a treat-yourself purchase but I love it. It's my new wallet and fits my passport, receipts, a few cards, and my phone when I want to use it as a clutch for an evening or running an errand.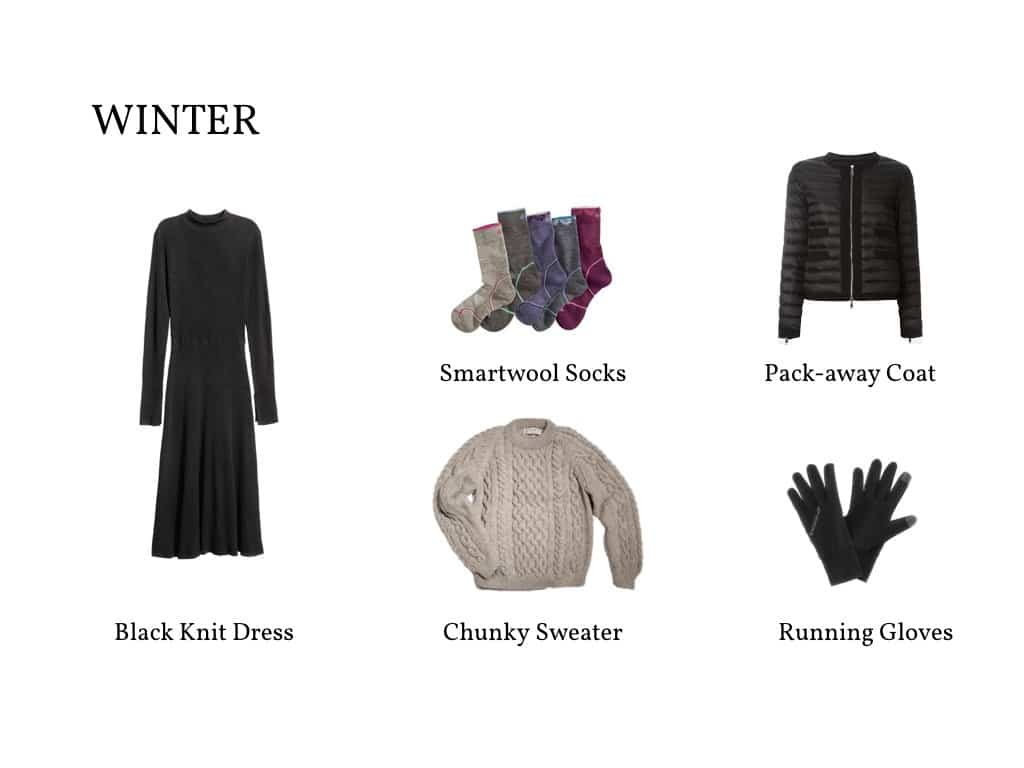 I've featured this black dress in so many capsules…Philly, Kansas City, Lisbon…I love it so much. It was a super basic H&M find that has been a real pal. I've been slowly replacing all my socks with Smartwool socks. They're a merino wool blend that is cool but warm, soft but resistant, and never keeps smells.
This down coat was bought in January 2016 but I pulled it out again in November 2016 and plan to wear it quite a bit in the next few months. It's just so practical and shrinks into nothing.
My taupe sweater has also been hard to put down…It's all I want to wear after searching for the perfect Aran-style sweater that didn't wash me out or itch like crazy. I picked up some running gloves at Costco that allow me to still use my phone and I love them. Not that chic but they do the job.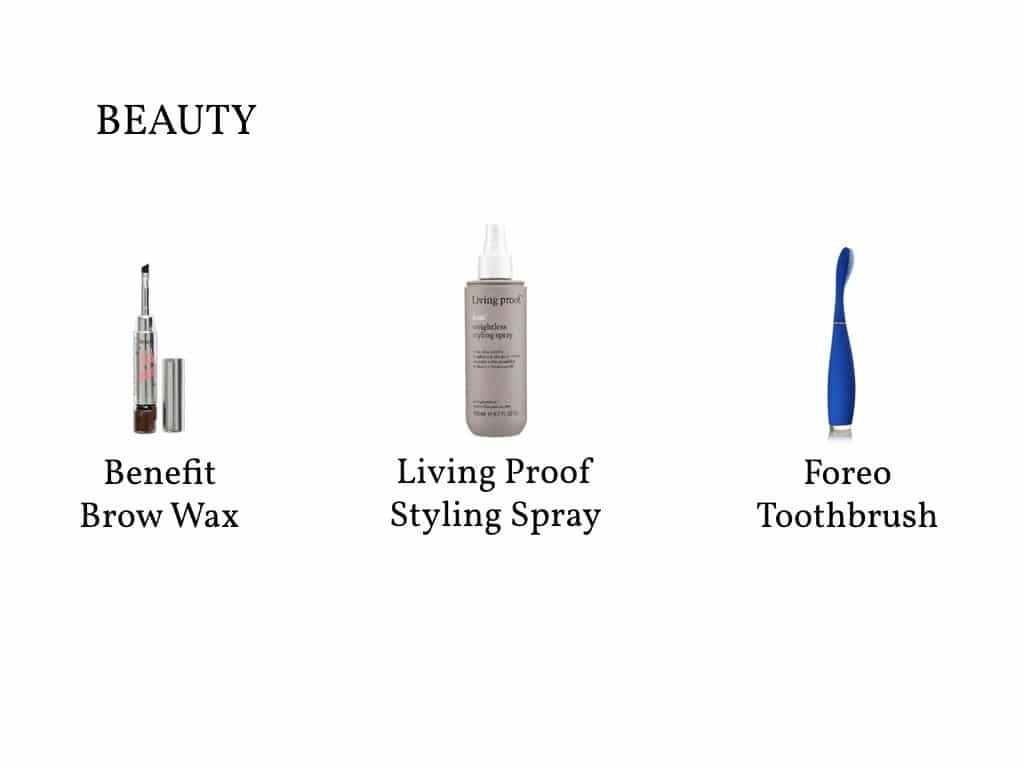 In the beauty department, not much changed this year, but I do want to highlight a few products that I discovered and added into my rotation for the foreseeable future. Benefit Ka-Brow brow wax has pigment and hold and is so easy to apply quickly and evenly.
On lazy days when I only want to deal with one hair product, I choose this Living Proof spray. It's a styling product and a hairspray and makes my wet hair dry into nice curls and my day two frizzy bedhead hair into manageable waves.
I upped my toothbrush game this year with a Foreo toothbrush. It is rechargeable, buzzes every 30 seconds to help me brush evenly and longer, and is made of high-grade silicone bristles so it's also soft on gums.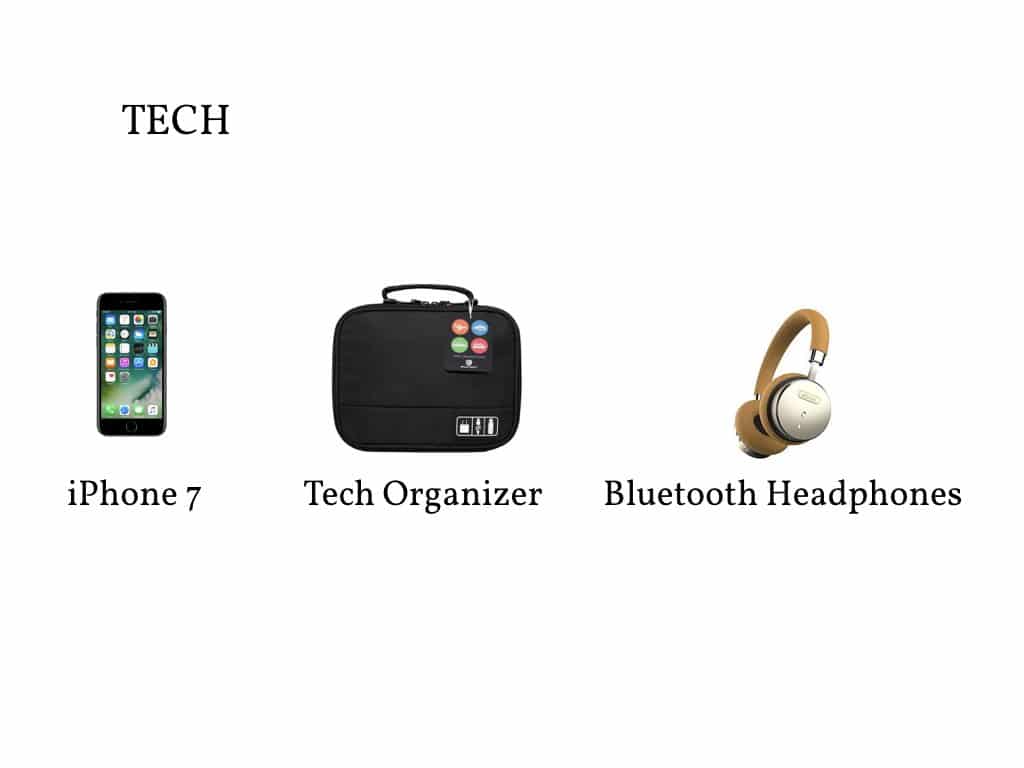 I upgraded to the iPhone 7 which has a better battery life, more storage than I need, and a camera that is gorgeous. So thankful for this tool. I also decided to buy a travel case to keep all my tech stuff organised and am pretty happy with this one from Amazon. I'm contemplating getting a second one. Because the iPhone 7 removed the headphone jack, I upgraded to wireless headphones and love them.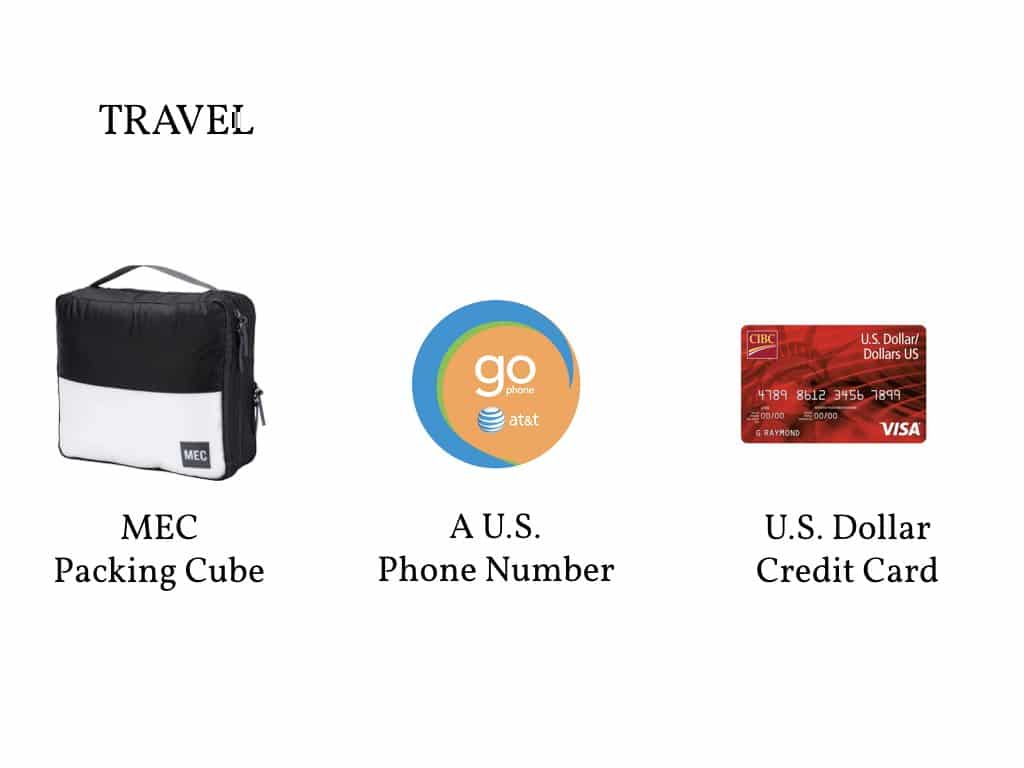 I am lusting over a lot of travel accessories, like an Away suitcase, but I didn't actually upgrade a lot of my gear. I bought a great (and pricey) two-sided packing cube from MEC, and will slowly replace my others as they show wear and tear. Otherwise, my two favourite upgrades were to get a U.S. phone number and a U.S. dollar credit card. Both of these make traveling in the States cheaper and easier for me.
That's it! Those are my top picks from 2016.
Happy Travels xox