Ever been on a trip where you packed all wrong? Maybe the weather turned or you realized you completely misread the dress code. Perhaps you actually just forgot a bunch of things you'd made mental notes to pack (gah, the unreliable note-to-self).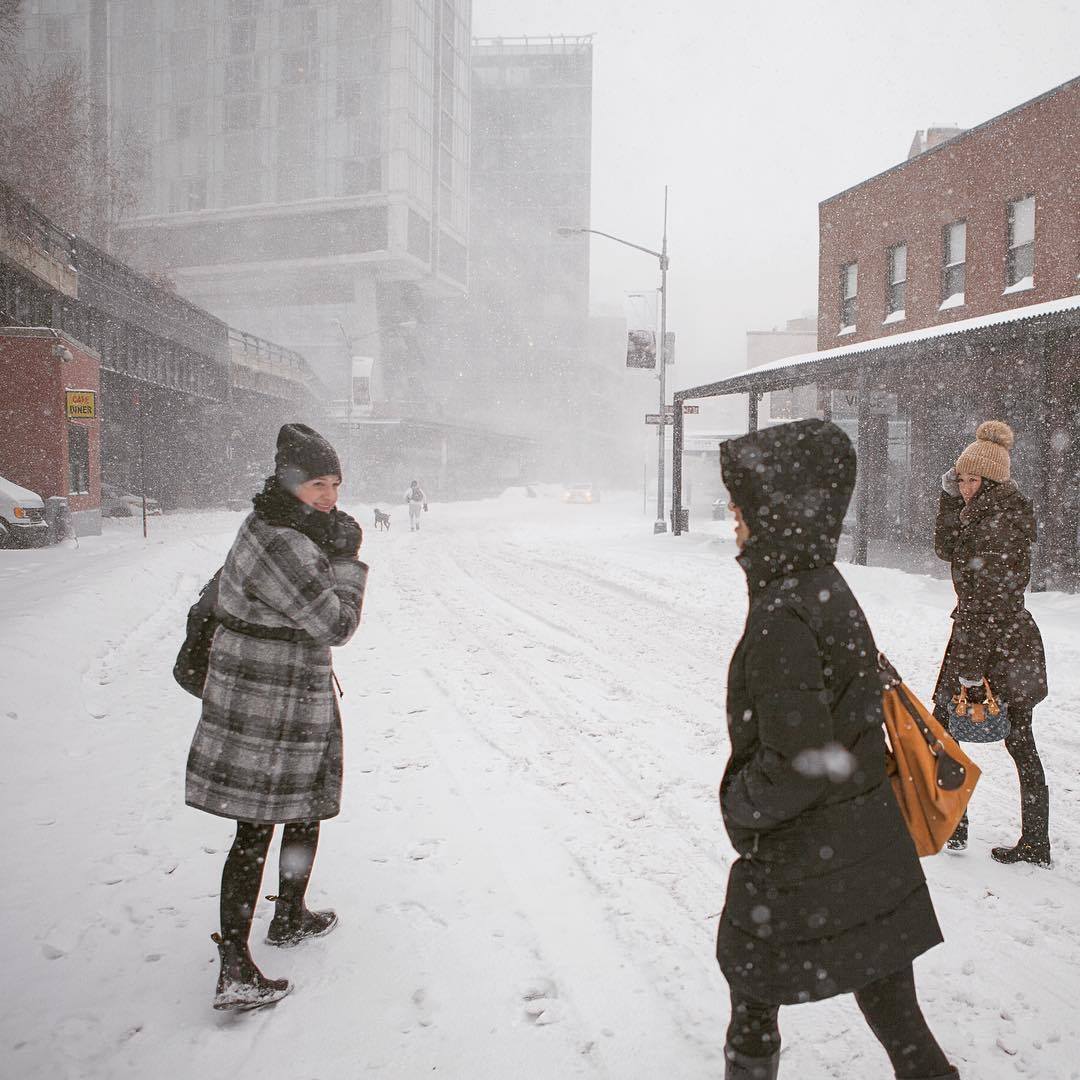 That happened to me exactly one calendar year ago. I booked a last-minute weekend getaway to New York City, right as the city was hunkering down for Storm Jonas. I'd planned my outfits before I saw the latest storm reports and I decided to stick to my choices, despite the weather. Mistake…but I wanted to look cool. It's New York after all!
If I had to do it all over again, here's what I'd pack instead.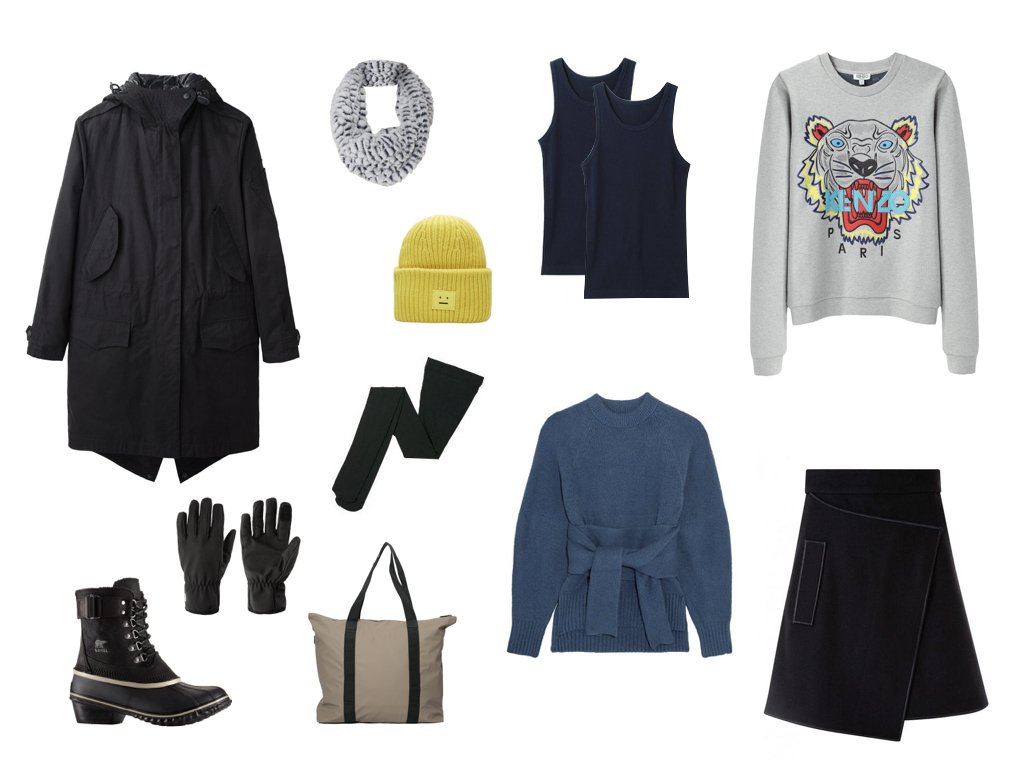 Here were my main mistakes and how I'd fix them.
I picked the wrong footwear
Problem: I had several choices of boots. Hunter rainboots, leather boots, or a pair of actual winter boots. I chose the leather boots because I didn't want to wear bulky boots in bars, restaurants, and museums.
Solution: What I should have thought was: "I'll be commuting in the snow and so will everyone else. Don't be so vain." Leather gets soggy, cold, and makes me go through too many pairs of socks. Ankle boots offer little protection from several feet of snow. Instead, I should have chosen a real pair of winter boots that are higher and waterproof. Getting them in black helps them be a little more inconspicuous.
Too much leather
Problem: Speaking of leather, I just had too much of it in general. I had a leather tote (heavy) and leather gloves (soggy) as well as coated denim that kind of looks like leather. While the pants were fine, the rest of the leather just felt cold, wet, and weighed me down.
Solution: I'd swap out my leather tote for a lightweight and expandable waterproof bag. It's not fancy, but ideally, for going out, I'd shove everything in my pockets and skip the purse entirely. I'd also swap out my leather gloves for nylon running gloves that are touchscreen enabled.
Wrong coat(s)
Problem: I picked up this awesome wool coat on sale after New Year's and was too excited to take it for a spin. To make it warmer, I layered it with a puffy down coat. Two problems: It was not waterproof and had no hood. In all the snow, I stayed warm, but the wet precipitation accumulated on my wool coat.
Solution: What I should have done is pick a classic fishtail parka with a hood and waterproof shell. It's warm, has lots of pockets, and protects from the snow.
Poor choice of layers
Problem: Silk blouses are my favourite but layered under a lambswool sweater and a down coat, it gets hot and sticky. I also chose a cotton henley as a second shirt, but cotton is also not an ideal first layer.
Solution: If I had to do it again, I'd bring Uniqlo heat tech undershirts and tights. They're warm and don't trap sweat. Instead of pants, I'd pick a wool skirt that's easy to move in. I'd keep the lambswool sweater, but maybe upgrade it to something more expensive-looking and add a really whimsical sweatshirt. I'd also swap my boring beanie for something bright and easy to spot, in case I got swallowed by a snow bank.
There you have it, that's what I learned from my packing mishaps. We don't usually get a second chance at packing, but it's fun to imagine!
Happy travels xox