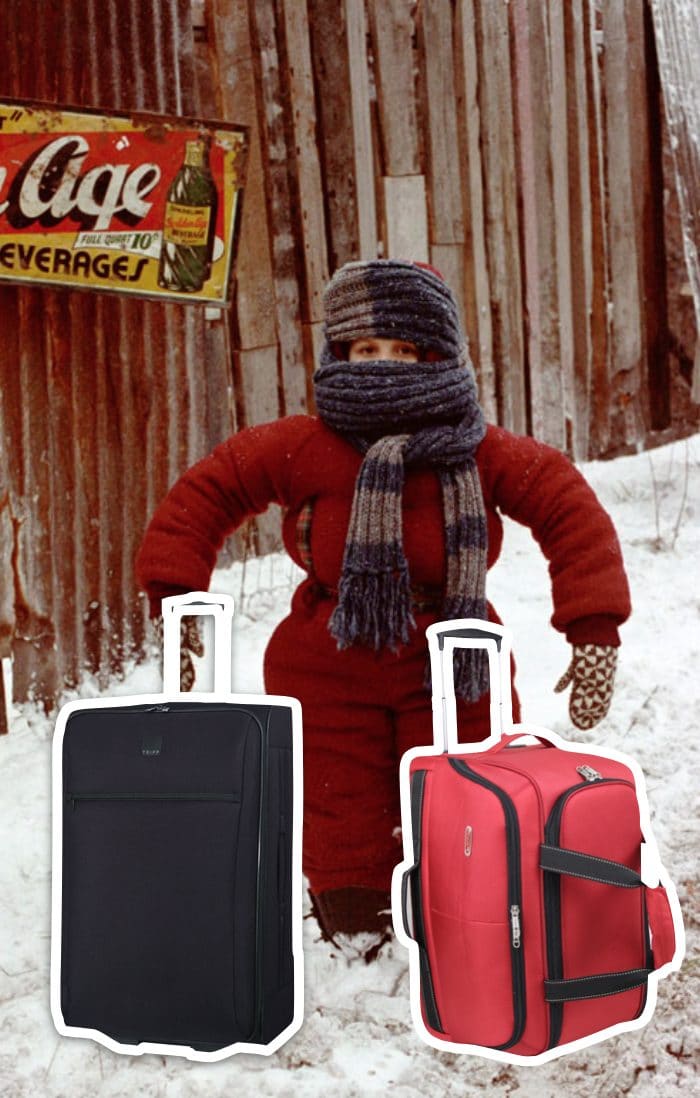 The lucky few who only travel to warm destinations can skip this post altogether. For the rest of us that travel from wintery city to wintery city, it can be annoying to manage constricting layers, slushy luggage wheels, and overheating bodies. I've learned a few tricks over the years, and while I often fail to put them into practice, I refer to them as a way to make traveling in the winter slightly more comfortable.
Get a ride to the airport

This morning, I lugged my suitcase through the snow to the bus taking me to the airport. As I slipped and slid, I cursed the one trip a year I can't pack light: Christmas. I'm bringing twice as much as I ever do in gifts, souvenirs, and special requests. Not to mention how much more room sweaters and velvet pants take up than a breezy dress. I love taking public transportation to and from airports, but this time, I wished I'd had door-to-door service.

Leave room in your carry-on

Leave room in one of your carry-ons for your coat, gloves, and hat. These are items you may want handy before getting on your flight and after landing, but you certainly don't want to wear going through customs. Leave a little breathing room in your backpack or tote bag to stuff them in.

Choose your coat wisely

Speaking of coats….It can be tempting to wear only a t-shirt under your big warm coat, because you're afraid of passing out in Terminal F at Pearson International. But what about on the plane? You'll freeze! Think about layering strategically. One of my favourite coats is a packaway down puffer that compacts into nothing and naturally adjusts to my body temperature so I'm never TOO warm.

Winterize your boots

Before going on a long trip, I clean and condition my leather boots and make sure all zippers and laces aren't at risk of breaking mid-travel. I grew up winterizing my boots with wax products, so I always recommend them, and the internet is in love with Obenauf wax. Got a waxed canvas coat or bag? Give it a touch up too. I also like to add a warm insole if there is room in my shoes. If I'm going to something where I have to look presentable, I carry some boot wipes to get rid of any salt stains.

Stay hydrated

It's always a good idea to drink lots of water while you travel but winter travel especially can take a toll on your skin. Refill your water bottle after security, apply lip balm liberally, and keep some lotion on you at all times.
Happy Travels !
https://www.instagram.com/p/BOC_BAHjFUB/