As much as I love a good pair of high heels, they aren't always a practical shoe choice for travel. Most of the time, I stick to a maximum of three pairs of shoes for a packing list and they're usually flats.
I only pack heels if I have a real reason like a fancy event or some outfits I'm only excited to wear with heels. That being said, I'm still very careful about which heels I bring with me because comfort is very important to me and nobody wants to let the things they wear get in the way of a good time.
Related articles:
How to Pick High Heels for Travel
First off, decide whether you need heels or not. Do you have one outing planned where heels *could* be nice? It might not be worth it. If you're attending a wedding, however, it might be a non-negotiable even if you only wear them once on the trip. It happens! When shopping for sensible heels, I look at the following things to make sure I pick a comfortable pair of heels:
Quality
Cheaper fabrics rub my feet raw, so I tend to wear leather shoes above all.
Heel height
I don't really go above 3 inches, but it's not just about heel height, it's also about the incline of the foot. If you have a nice padded toe pad or even a platform toe, then the incline is less severe and I can handle a higher heel.
Heel thickness
I tend to teeter in stilettos, so I prefer a more solid block heel. Unfortunately block heels can also be heavier, so I try to balance it so I'm not packing and wearing really heavy shoes.
Fit
I favour shoes that stay on my feet, so I avoid mule heels or ones where my feet are at risk of "popping out" or sliding off. My favourite high heels are booties or ones with ankle straps because I like knowing that my shoes are going to stay on my feet. Fit also means the toe box, because pointy shoes eventually squish my toes, so I prefer almond, round, or square-toe high heels for travel.
Sole
I have some natural leather-soled shoes but I'm thinking of having a rubber sole added to them because they are too slippery! For dancing, they're great, but I feel a little insecure on polished floors.
The Best High Heel Styles for Travel
Wedges and Espadrilles
Wedges are a great heel to wear because they are very stable. The filled in heel distributes the weight more evenly and allows for a more comfortable stroll. Espadrilles are a summery version of this shoe that is comfortable and light, so you're not weighed down by a thicker shoe. Look for cork or raffia ones for that lighter look and feel and wood and leather for fall and winter.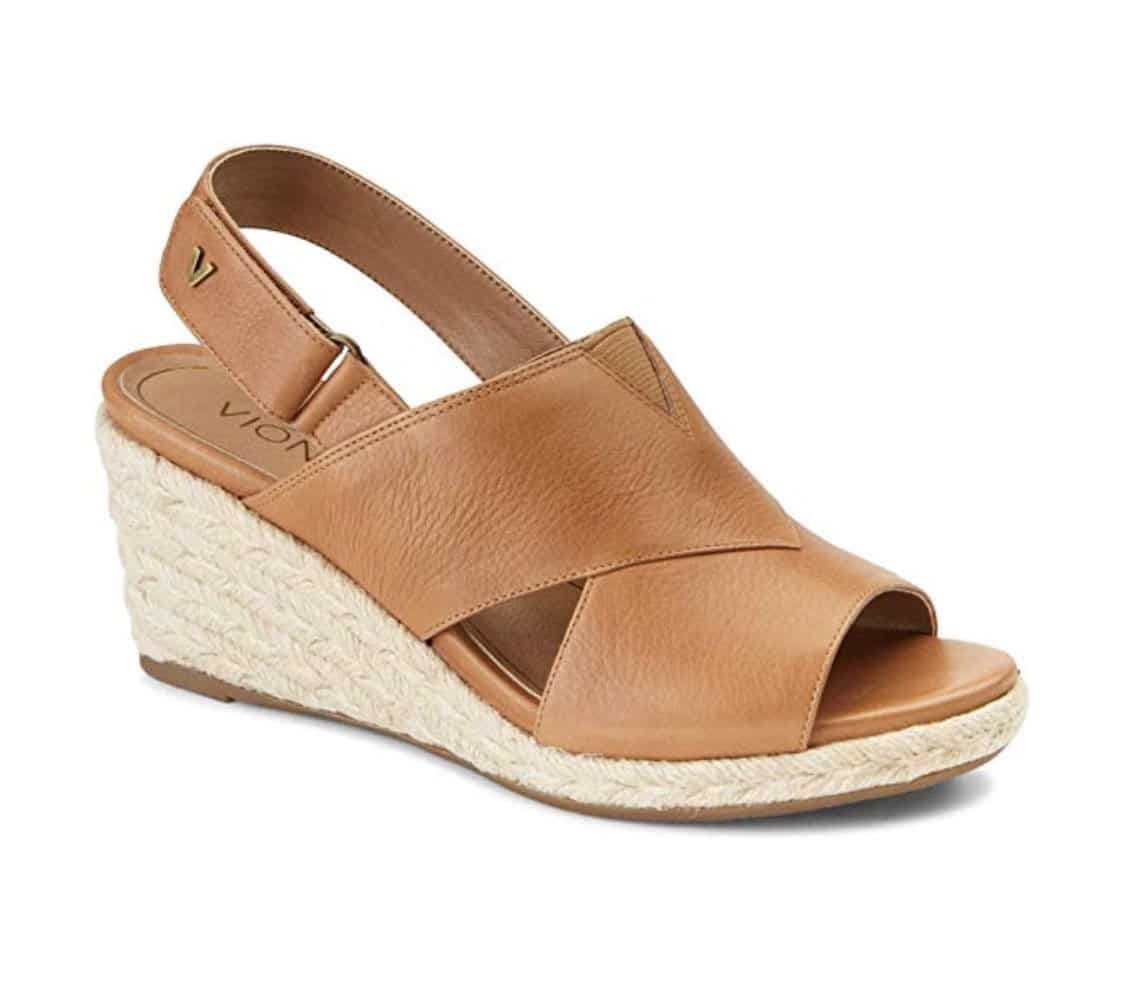 Platforms and Flatforms
If you're mostly wearing heels to get some height, I love platforms because your foot isn't forced into (as much of) an unnatural incline. Shoes that have some lift on the front part of the shoe will make the shoe more comfortable without sacrificing height.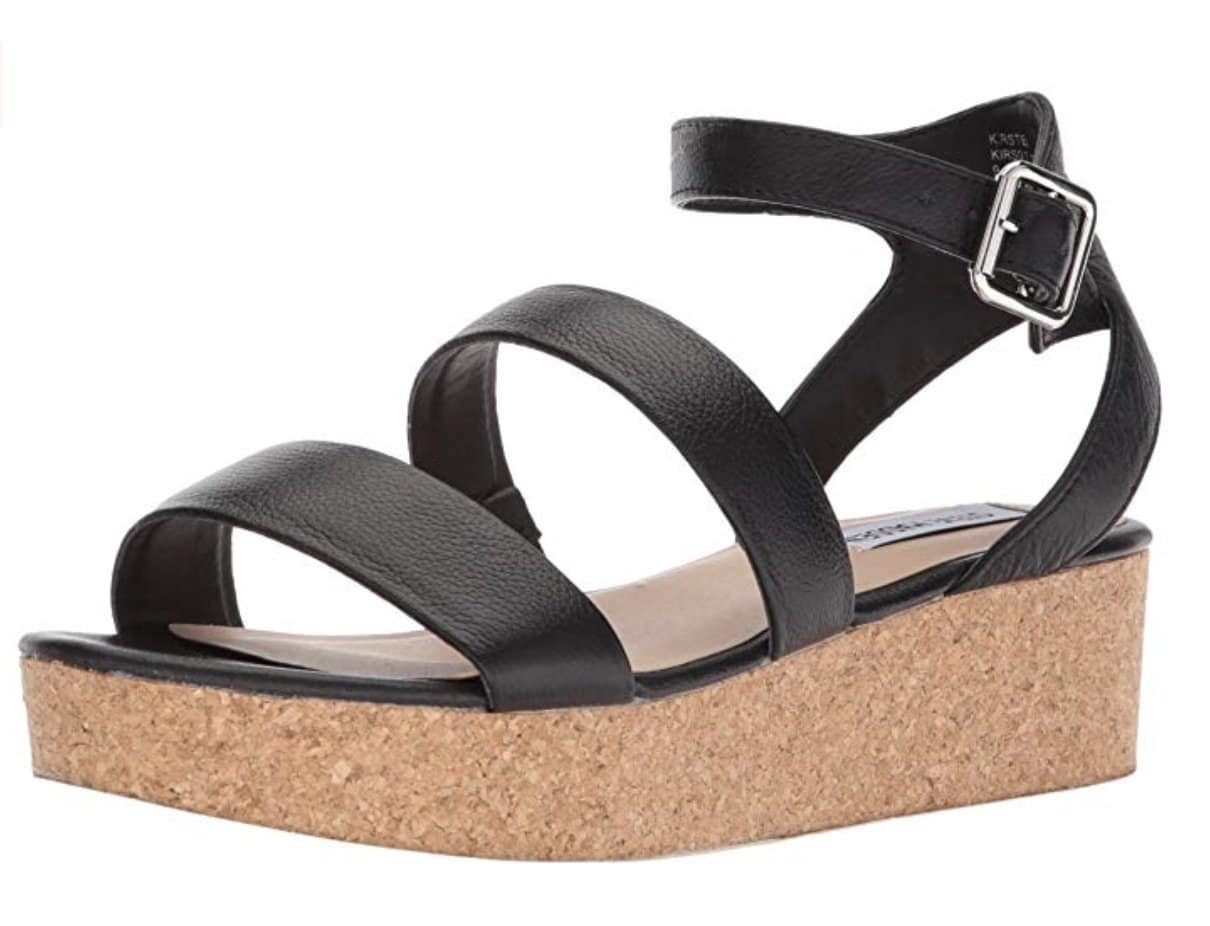 Steve Madden Flatform sandals.
Sometimes this looks like a normal pump with a little bit of elevation under the toes or it's a wedge-like shoe with a really wide sole throughout the shoe. Clogs and clog sandals are also a great platform option.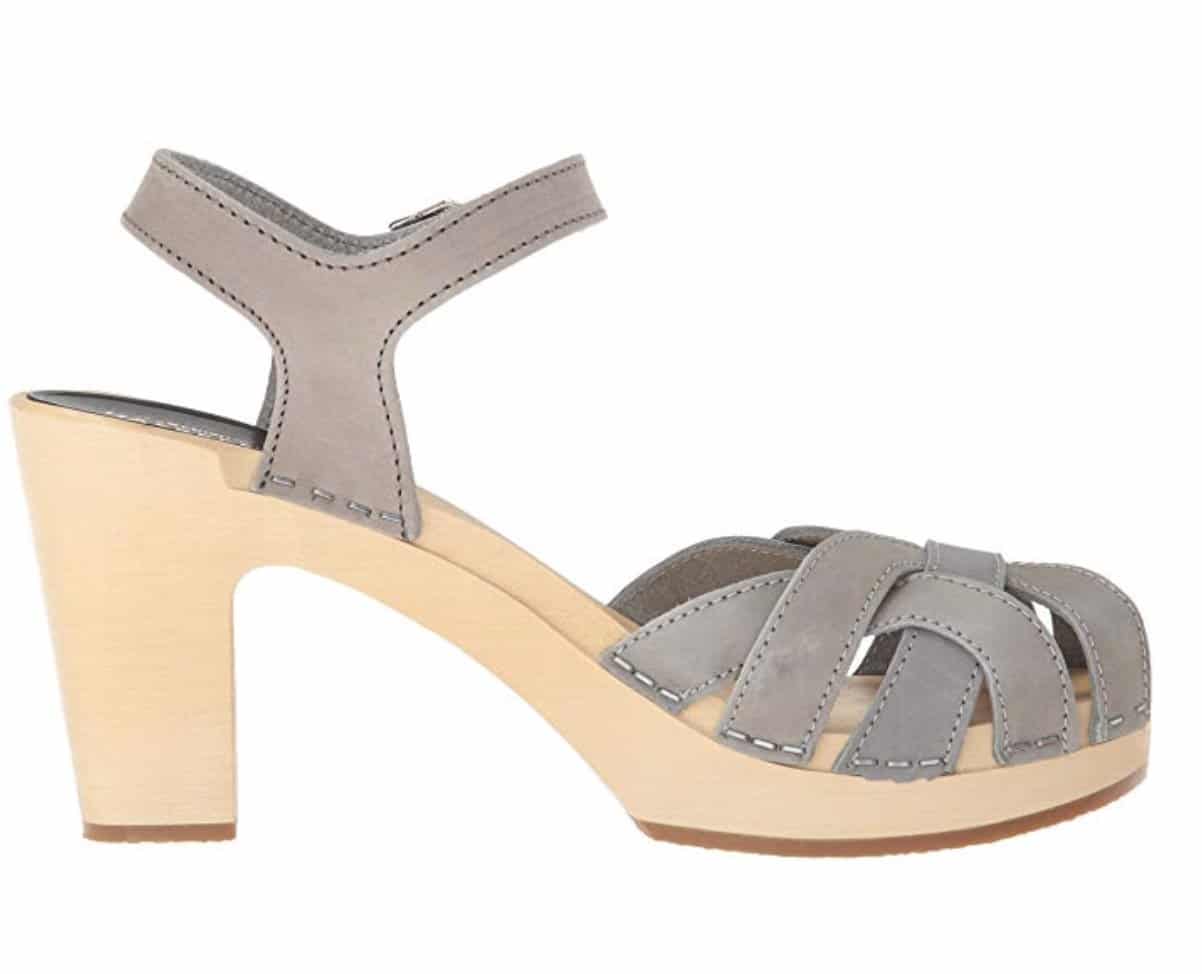 Swedish Hasbeens clog platform sandals.
Booties
Booties are one of my favourite ways to wear high heels because I feel sturdy, powerful, and warm in them. I love the way they look and how many outfits I can wear with them. You can get waterproof ones, wedges ones, platform ones, and more! The other advantage is they tend to have more room for warm socks, so I can wear them into the fall.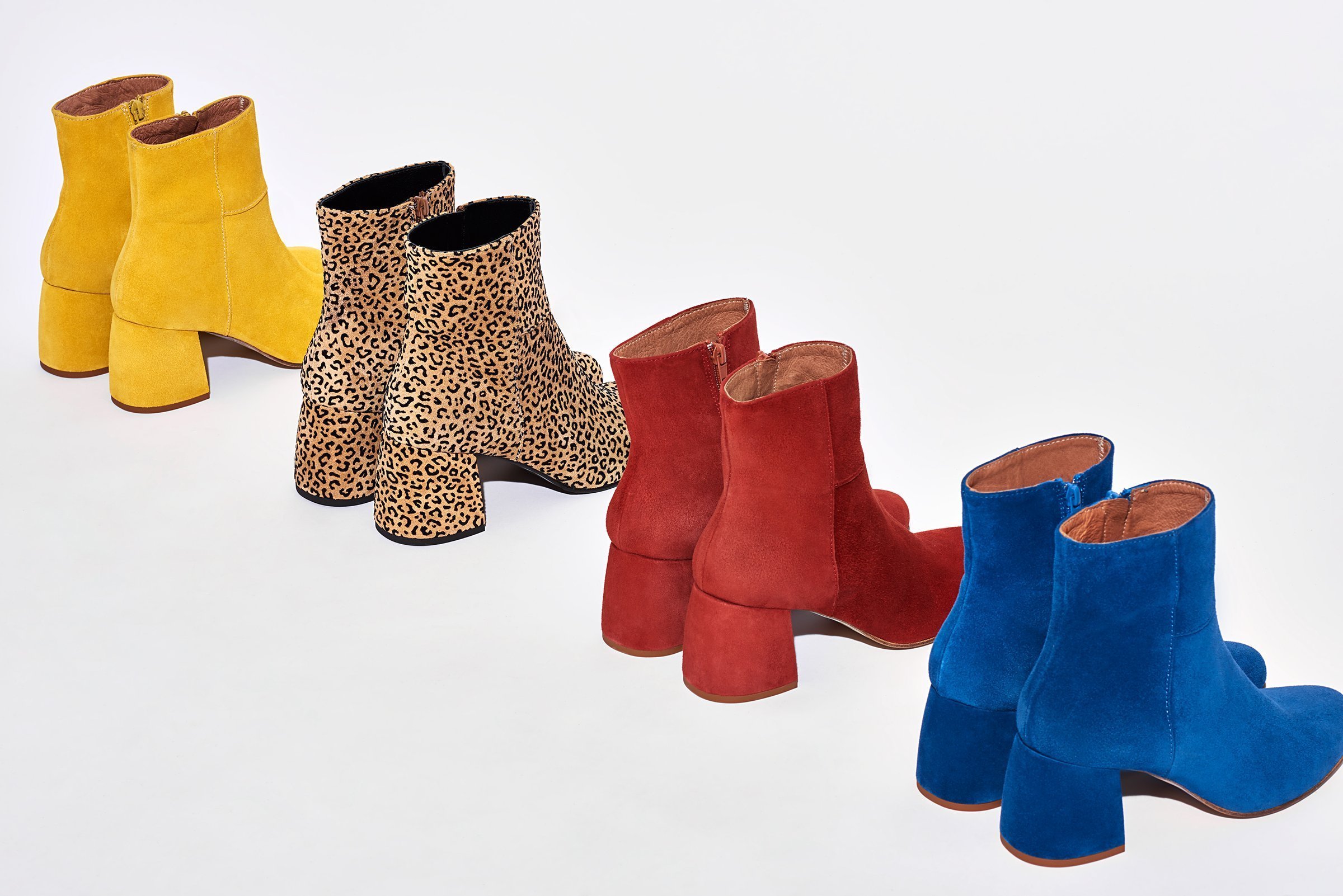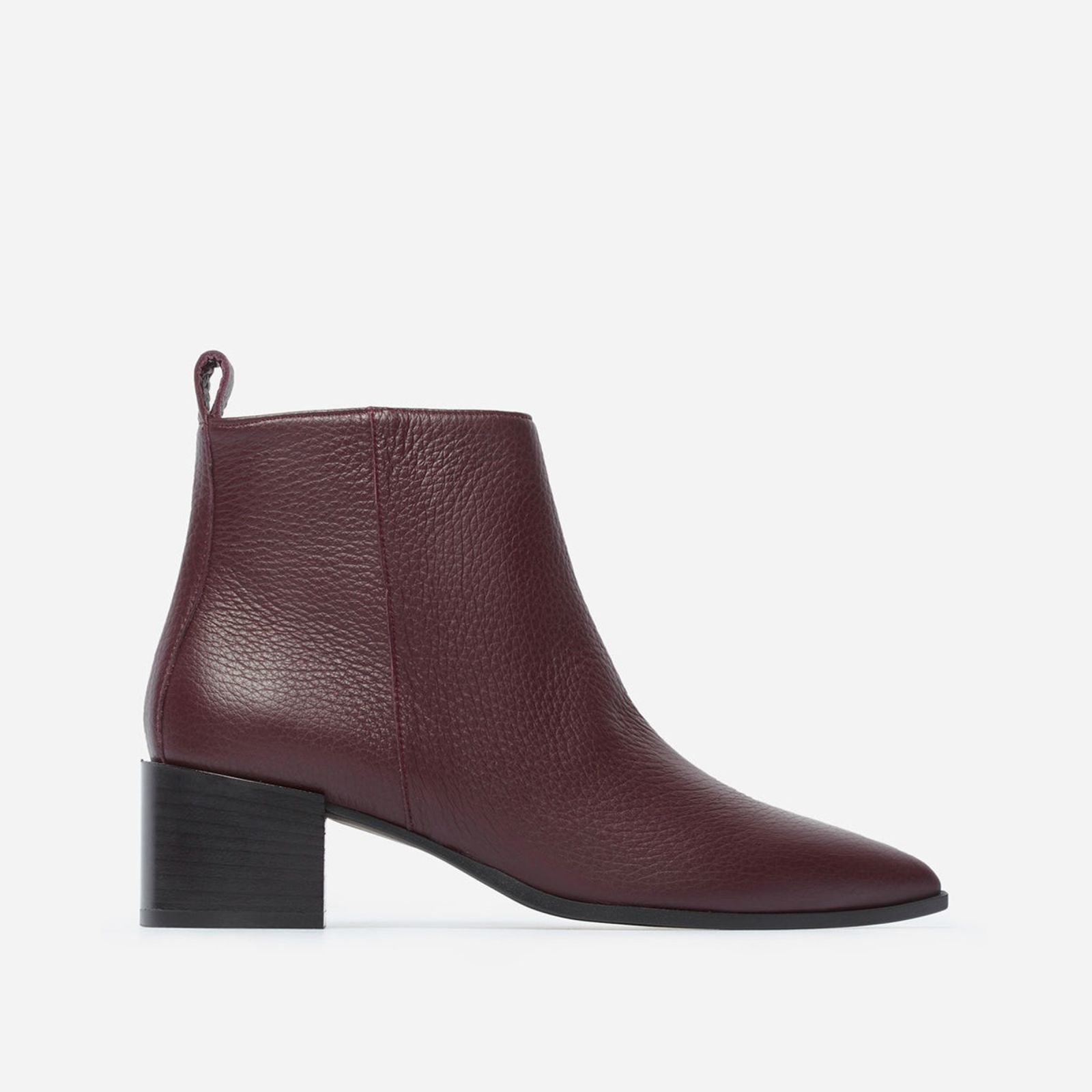 Be the boss. Handcrafted in Italy from premium Tuscan leather this ankle boot features … [More] Price: $225.00 Buy Now
Block Heel
Block-heeled high heels are having a moment right now which is why they are very easy to find in every store. They are also super comfortable! Get a stacked heel for the wood effect or a leather-covered one for a dressier style. Block heels are often in a round-toe cut so they are also more comfy for your little toes.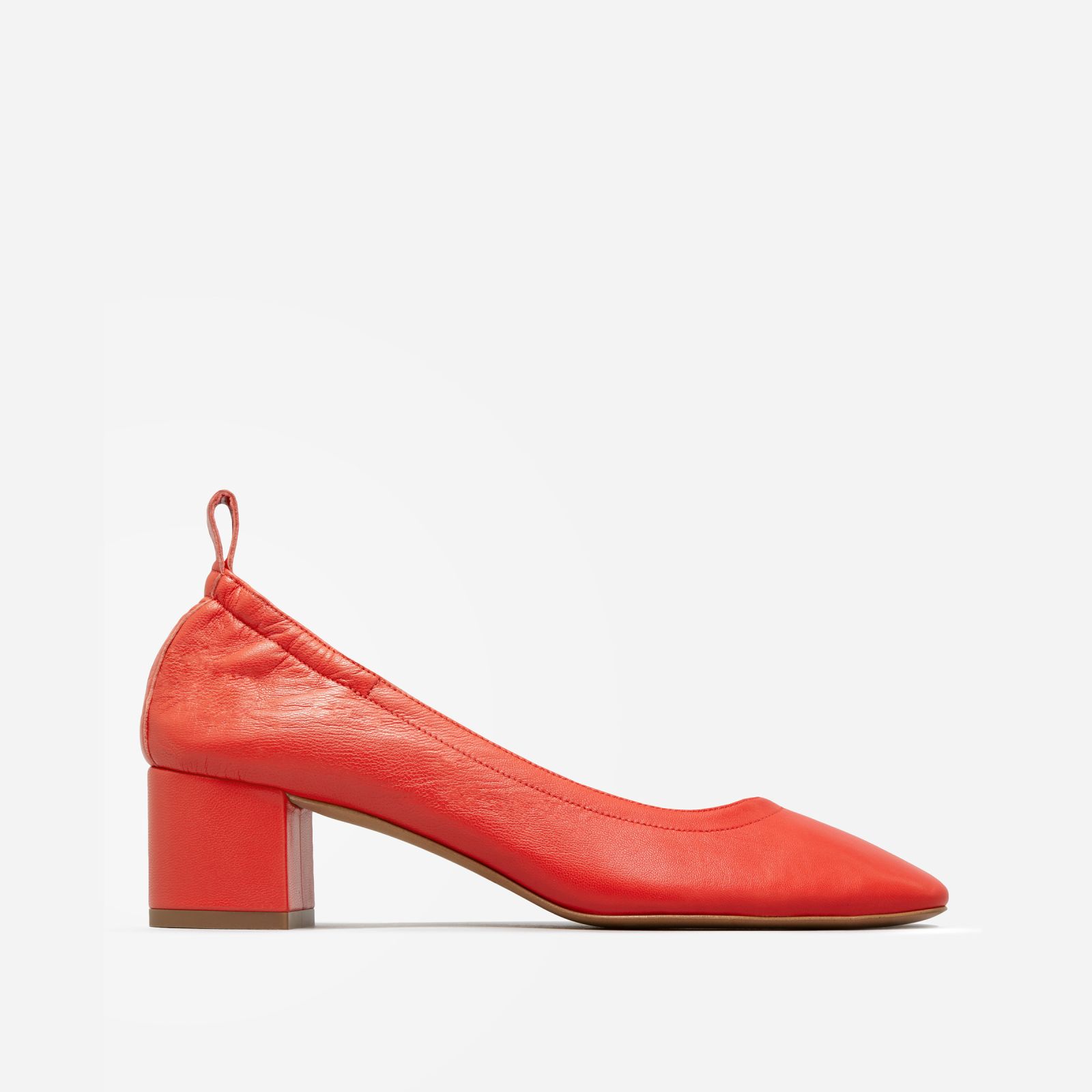 A ballet-inspired silhouette designed with a rounded toe, walkable 2-inch block heel, a… [More] Price: $145.00 Buy Now
Happy Travels xox