A few weekends ago, I was in Orange County for work and to catch up with friends in the area. Even though this part of California is known for sunny beaches, my packing list is more urban. It wasn't quite summer yet and I was there for business, so my packing list has sweaters, jeans, and jackets! Take a look!
What to pack for Southern California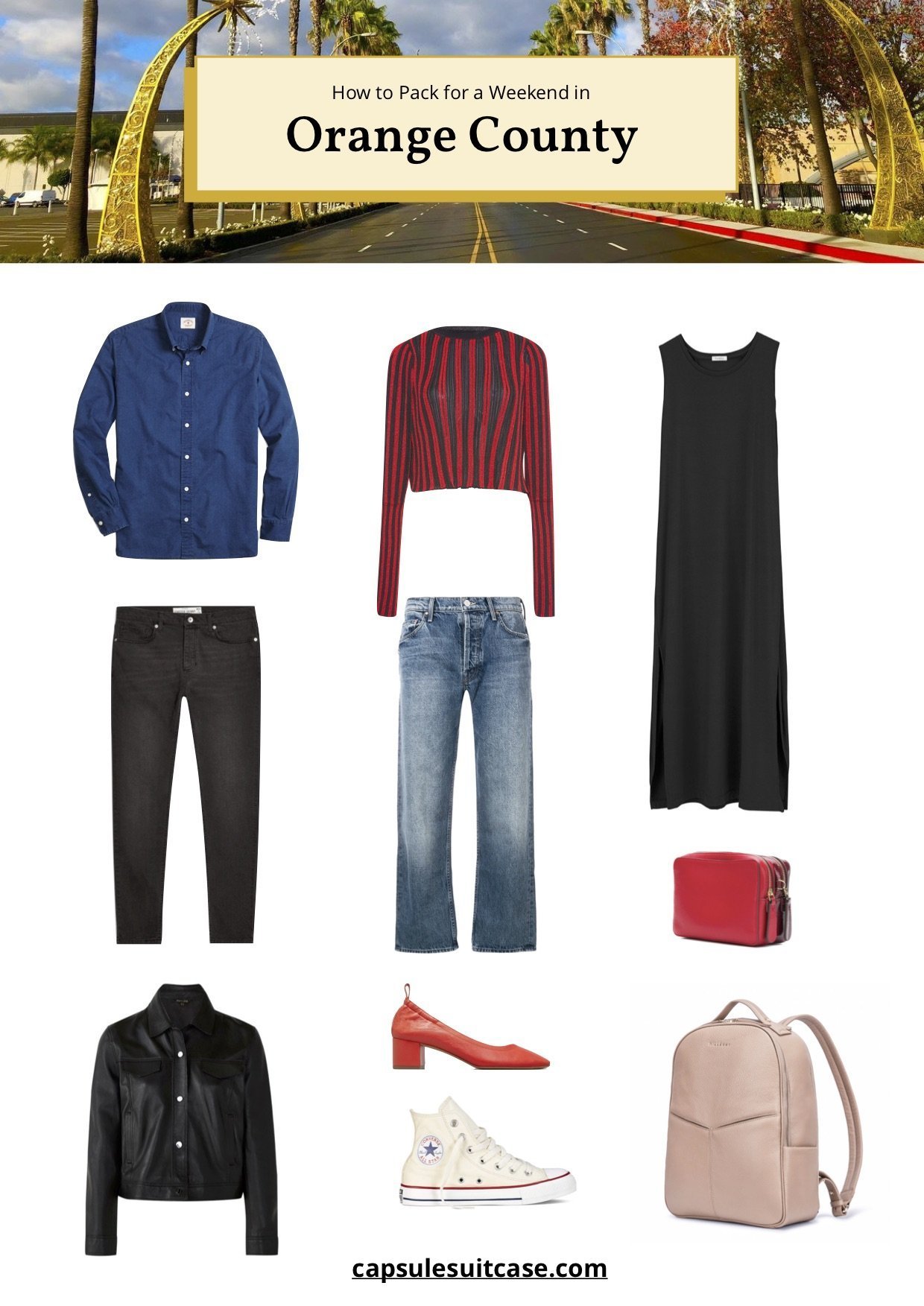 I still wore way more colour than I usually do! Of course, I had a healthy amount of black, but I also had outfits with a lot of bright reds and blues. To be honest, I only go to California in colder weather, so my packing lists always include at least one jacket!
My favourite red heels by Everlane. Click here for more travel-friendly heels.
My new favourite backpack for tech conferences
As you may know, most of my travel involved attending and speaking at tech conferences. That means I always have my laptop with me and that can get heavy. I was so grateful when the ladies at Millenny reached out and offered me one of their leather backpacks that is FULL of awesome design features for stylish tech professionals like me. Want one for yourself? Get 15% off with code capsulesuitcase15.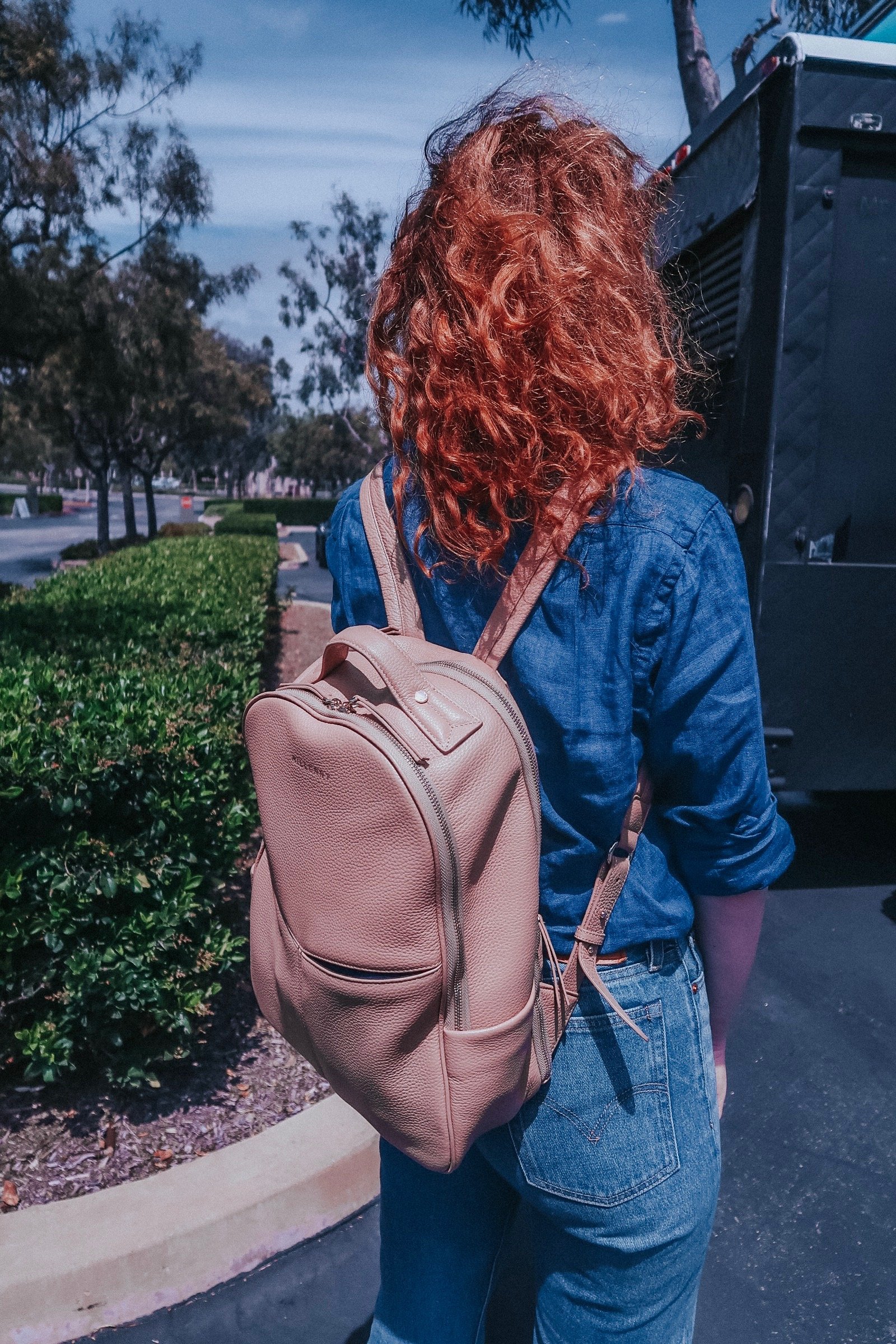 Happy Travels xox