A few months ago, I was thinking about planning a birthday trip, since September is one of my favourite months to travel. Tourism season is dying down, kids are back in school, and the summer heat is not as harsh. I've had my eyes set on the UK for a while now and finally made the leap to book the trip, including a 5-day road trip along the Northern Ireland coast.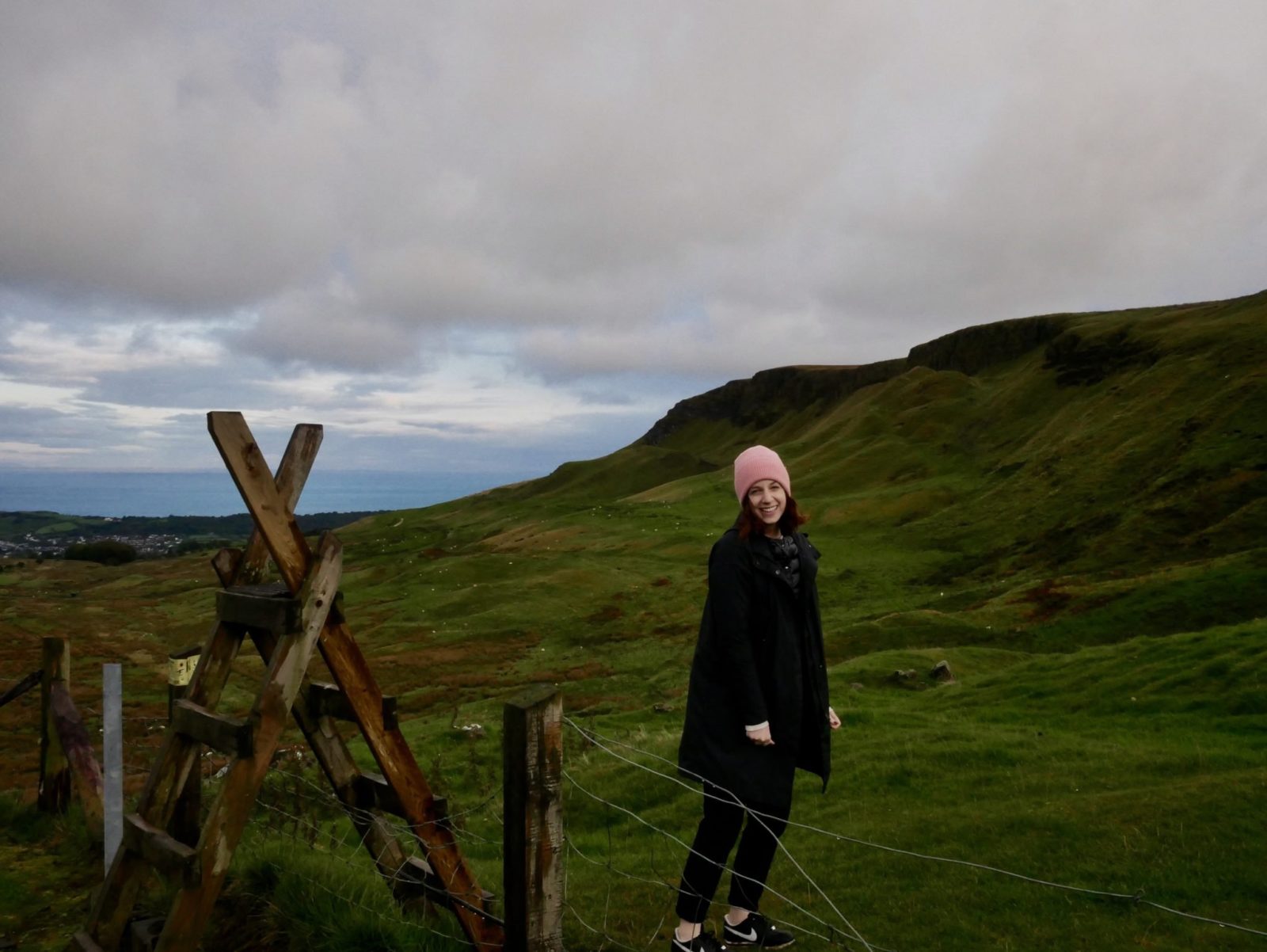 My trip looked like this: A few days in Scotland (mainly Glasgow and Edinburgh), Belfast, 5 days on the Northern Irish coast, and 5 days in London. Total 16 days, including travel days.
September temperatures in the UK hover around 16˚C but you can get everything: rain, warm, cold, wind, and sun — and we did. I also wanted to pack both for hiking and some things for city living.
This is what I ended up taking with me: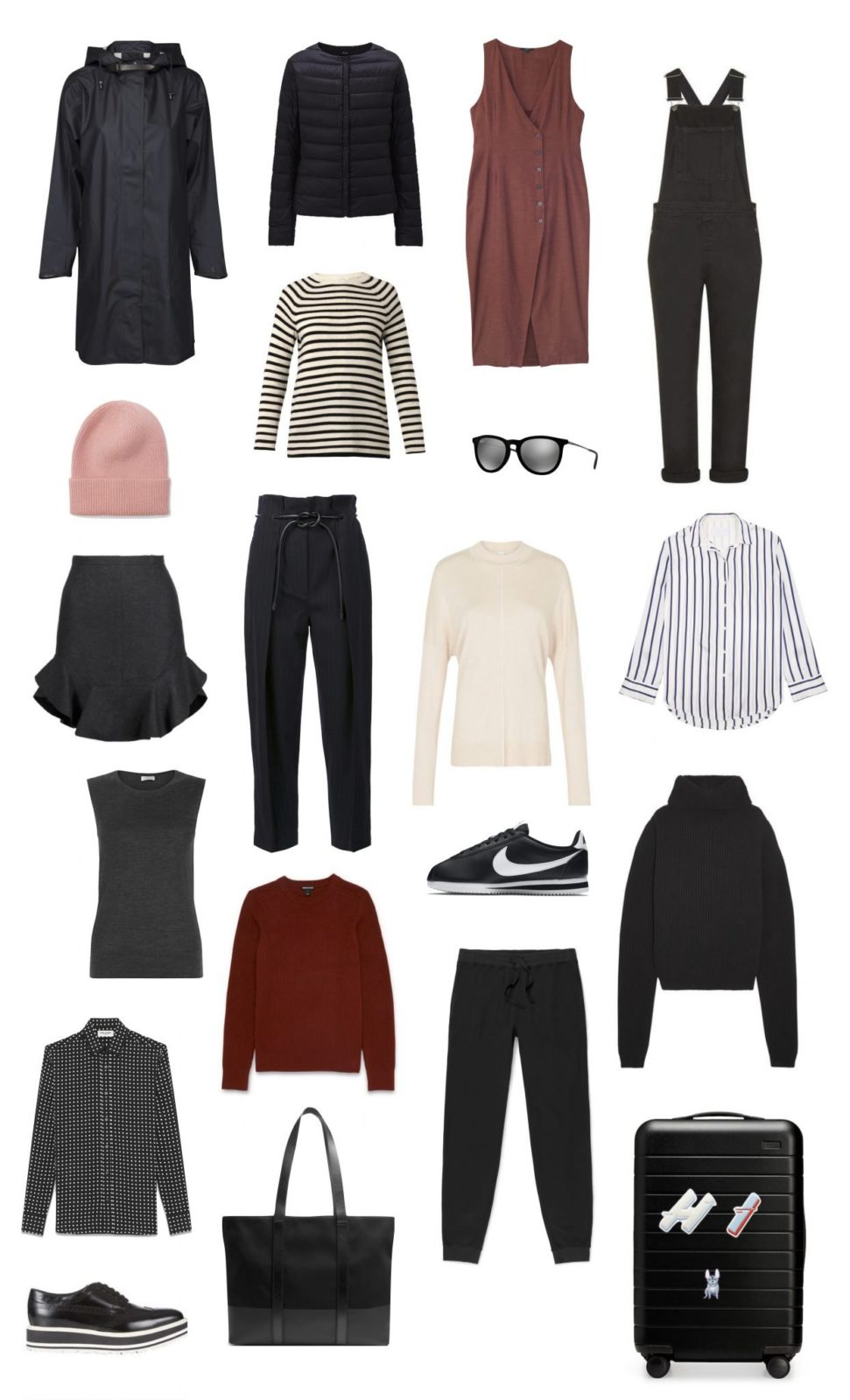 Outerwear
If you've gone hiking or camping, you know the principles of dressing in layers. Your bottom layer should be a moisture-wicking layer that keeps your skin dry and comfortable. Second, you need warmth in the form a sweater, fleece, or a down (or down substitute) coat. Lastly, you need something to protect you from rain and wind, like a waterproof shell or windbreaker.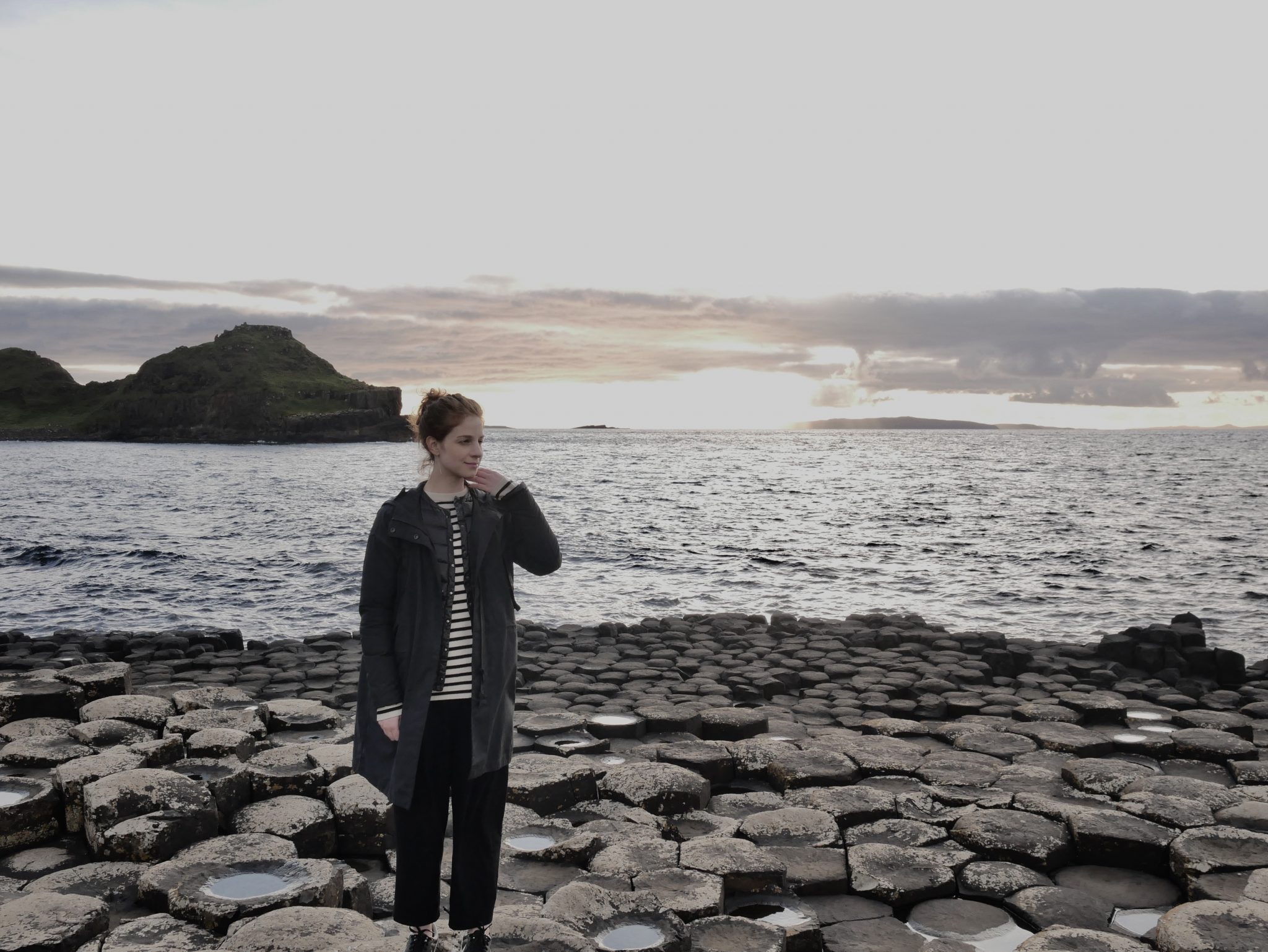 As much as possible, I try to use these principles in my travel gear and this trip was the perfect opportunity. While a smart Burberry trench sounds like the best outerwear for the UK, I needed something to protect me from the rain and keep me warm while hiking the Irish hills so I packed a simple black rain anorak and a thin down pack away coat. I ended up layering these most of the trip, so all my photos look more or less the same.
Shoes
I limited my shoes to two pairs: a pair of sneakers and oxfords. I wanted a pair of comfy shoes for hiking and I chose a pair of sneakers that were good for sports as well as being water-repellent. Bonus for having some street style cred, since the Nike Cortez is technically a vintage sneaker style. London was very chic and cool, so I also wanted a dressier option, like oxfords. Both pairs of shoes had to be water-repellent and comfy enough to walk in all day but dressy enough to wear with trousers and skirts in the city.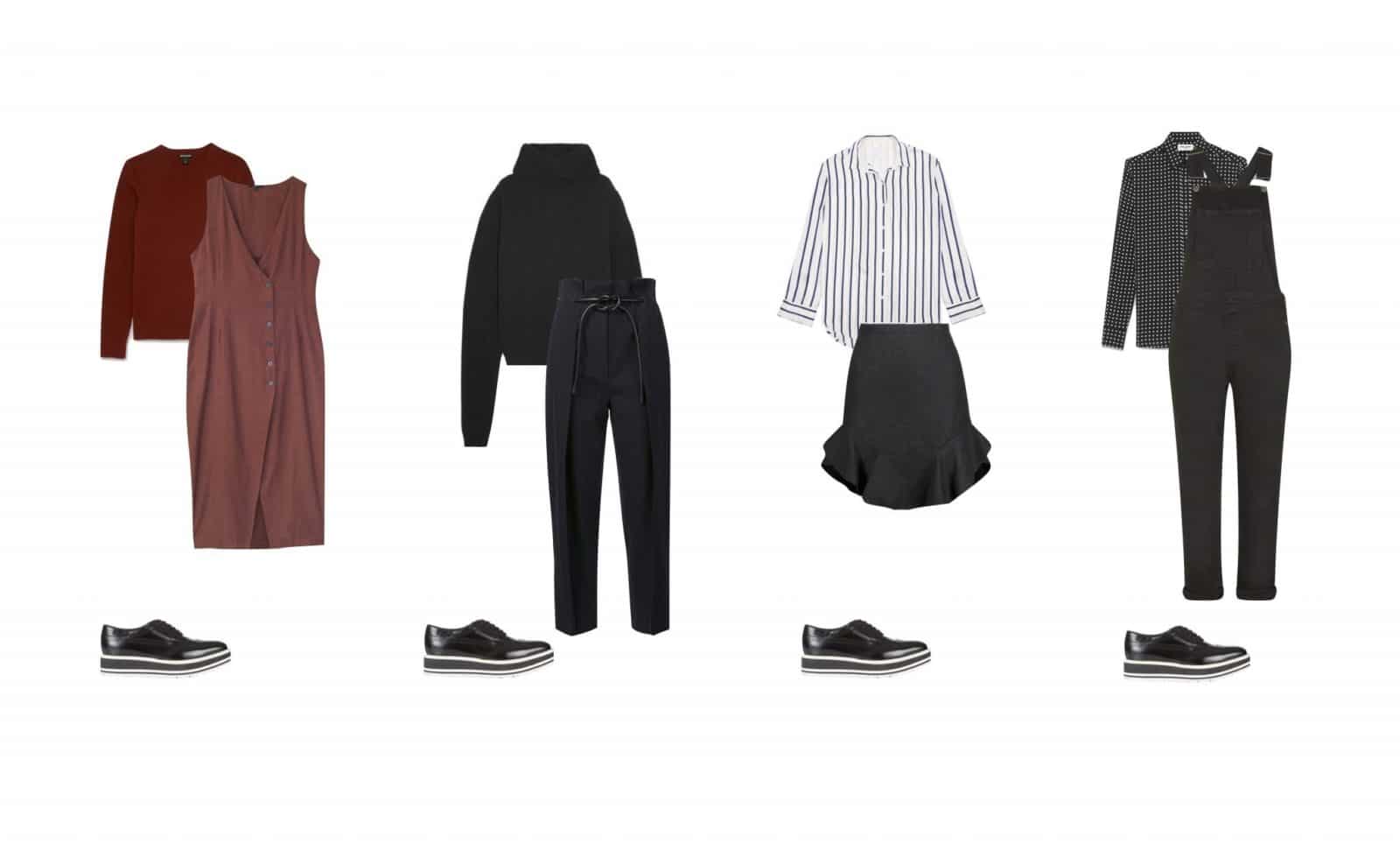 Tops
I packed a few wool tops and sweaters for their warmth and moisture-wicking properties. My merino wool tank top served as a great odor-proof baselayer and when I wanted to dress up a bit, I had some silk blouses that also travel really well. I picked a lot of neutrals with the exception of the printed blouses and one striped sweater. I don't mind tone-on-tone dressing and color-blocking, so I didn't get very creative with this capsule.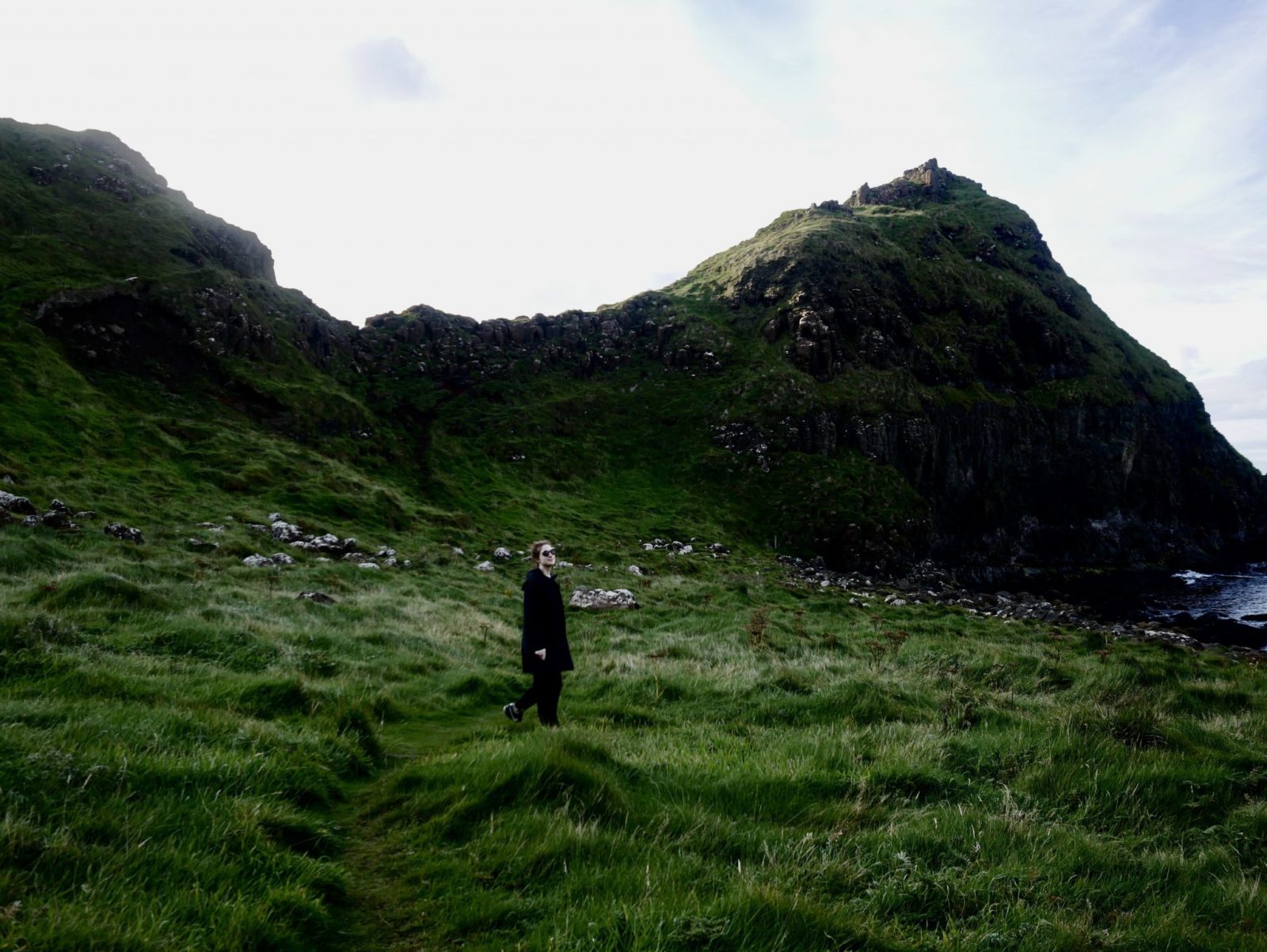 Bottoms
I was very pleased with my choice of bottoms for this trip. I wanted pants that were versatile, comfortable, and easy to pack. I brought a pair of Lululemon workout pants that are so slick, they look like trousers. I also added a pair of loose wool/cashmere trousers that sound fancy but are actually a great technical fabric to hike in. Merino wool releases moisture and never smells and these pants were both warm and breezy at the same time…like magic. I added a wool skirt and a polyester wrinkle-resistant dress for days I wanted to be fancier. I probably could have survived with just those but I added a pair of denim overalls because I liked how playful and casual they felt.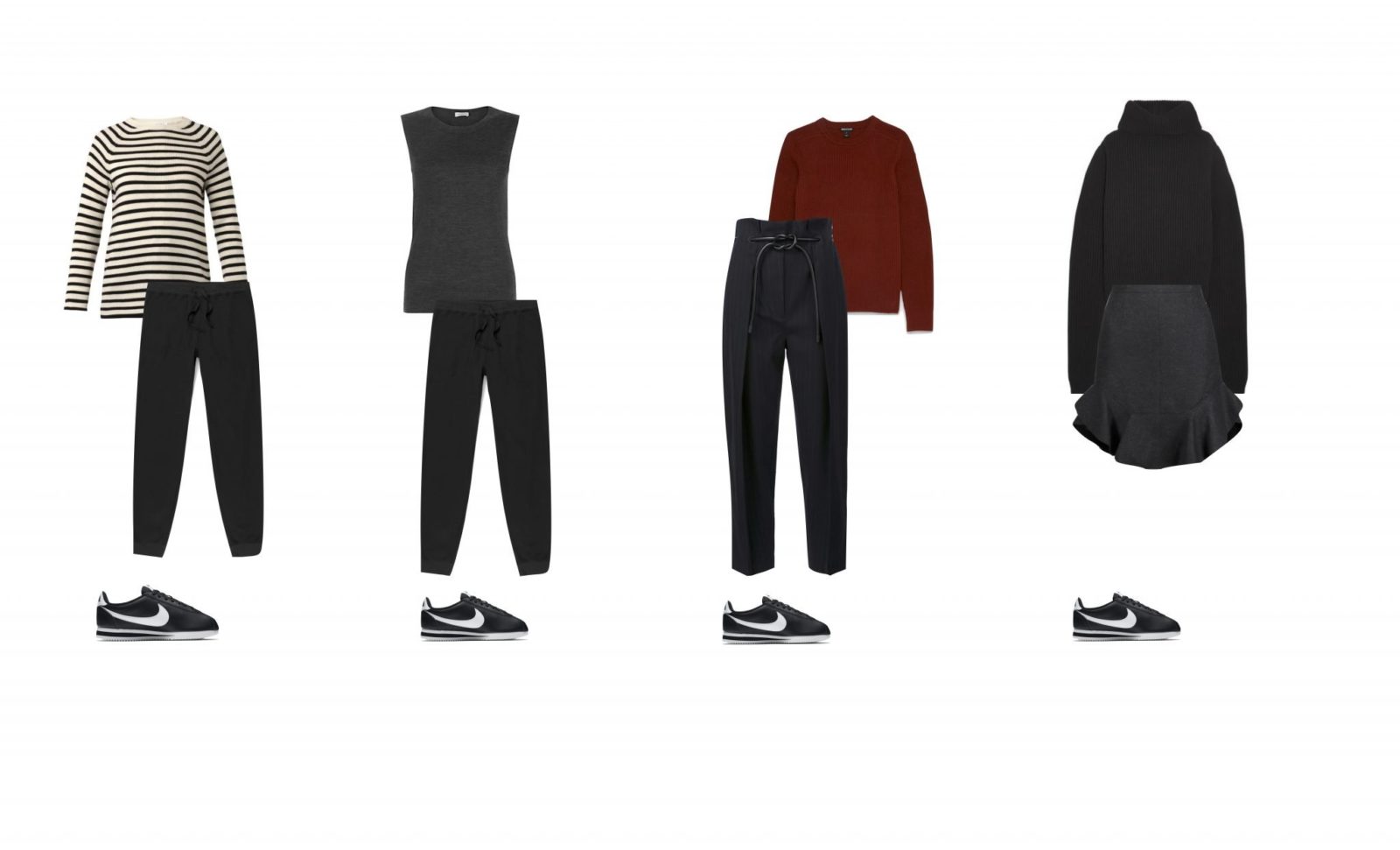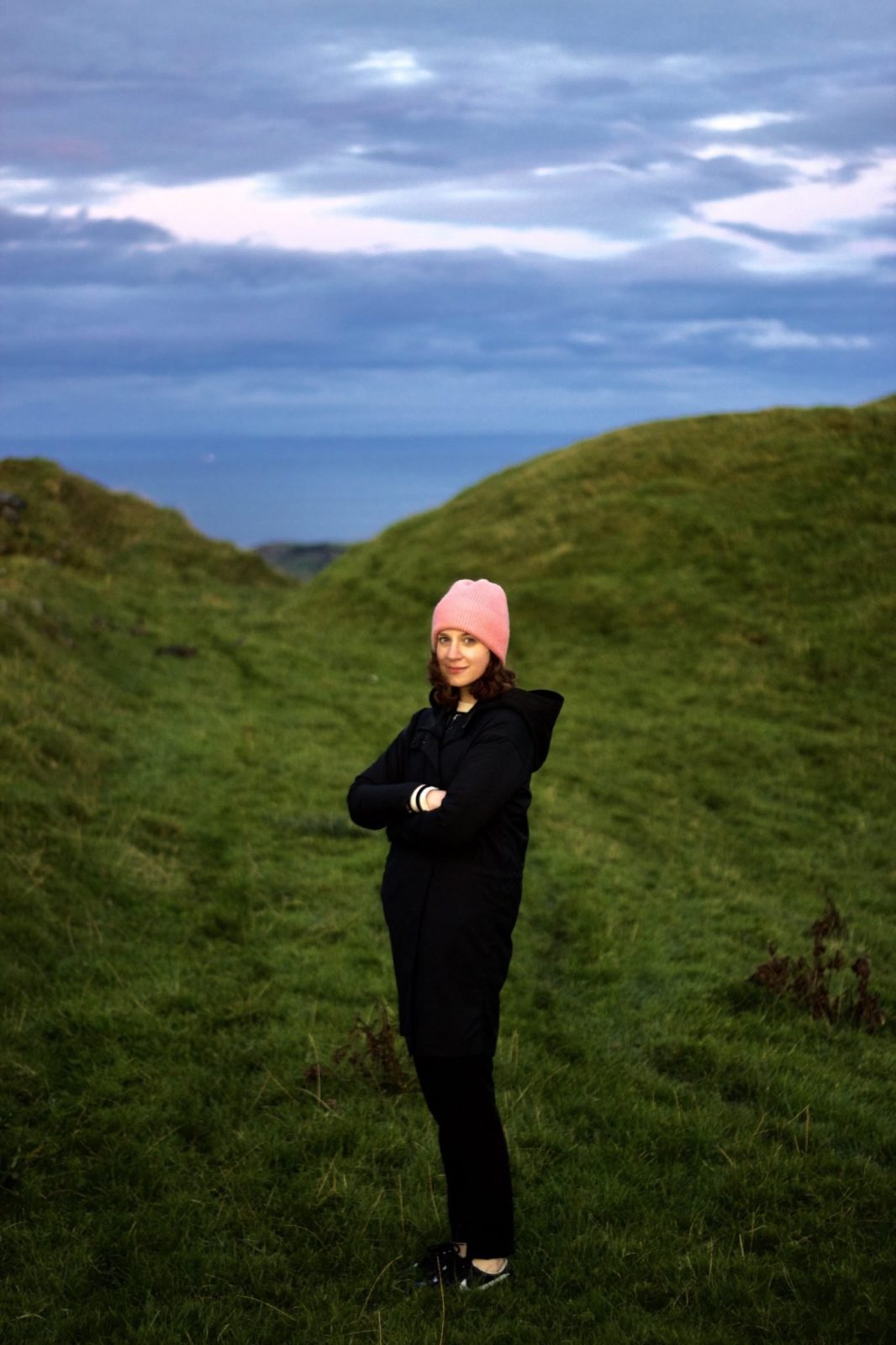 Accessories
I brought sunglasses, a hat, and an umbrella, but I didn't use the umbrella once. I found that the deep hood of my anorak was much more convenient. My one bag for the trip was a painted canvas tote bag with a zipper closing that fit my laptop, toiletries case, water bottle, headphones, passport, wallet, keys, and a snack.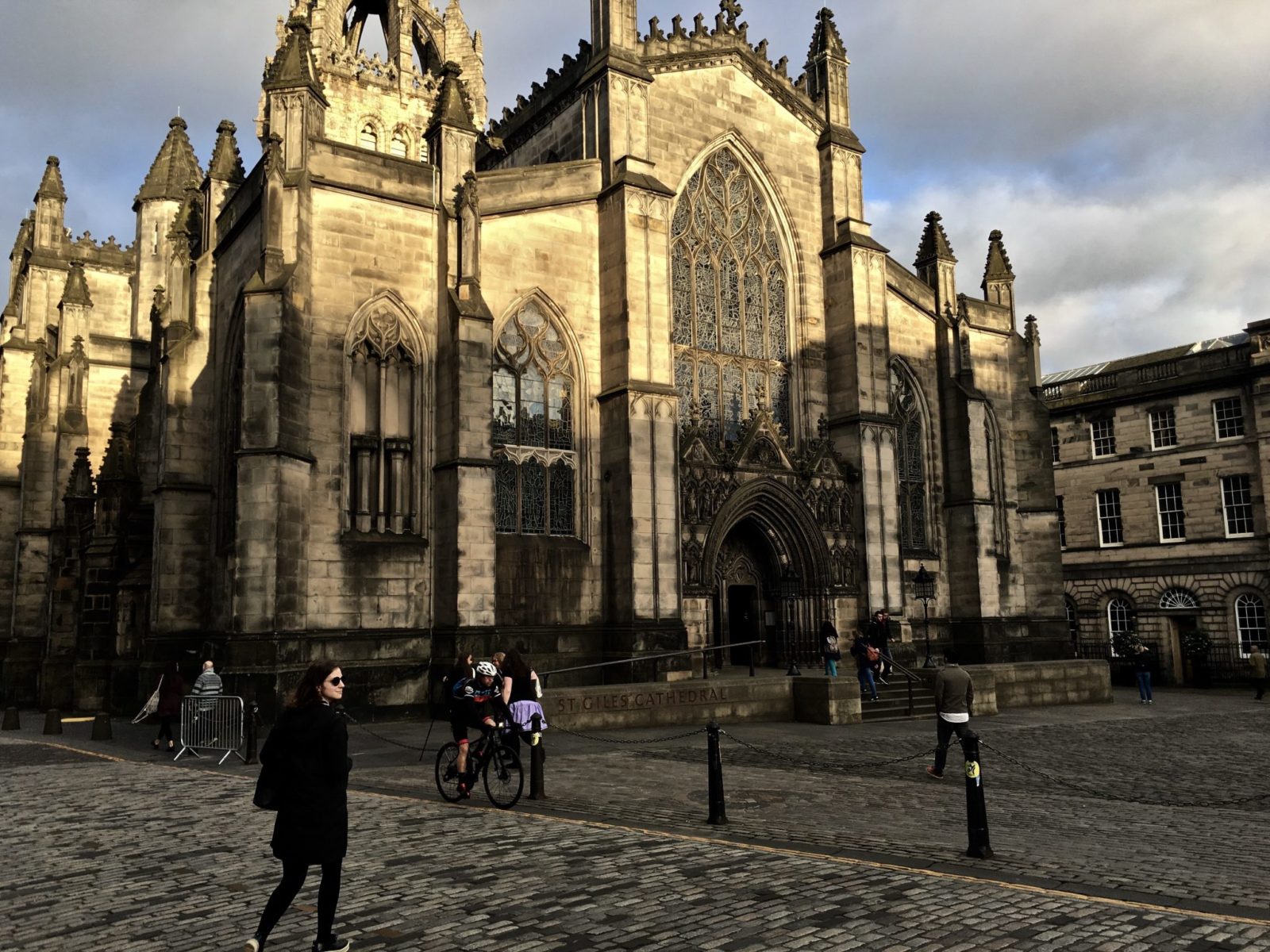 Absolutely everything in this capsule mixed and matched together and would be appropriate for all weather, so I really didn't have to think about what I wore a whole lot. That was great because in Ireland often we were rushing out of our BnB to get to the next destination or even sleeping in the car! Once I got to London, I could dress up a little more, but I still wanted to be comfy walking all day. Luckily you can get away with a lot when you're dressed in all black.
Happy Travels xox
---
SHOP THIS CAPSULE
Trousers, workout pants, knits, sneakers, brogues, tote bag, raincoat, suitcase.