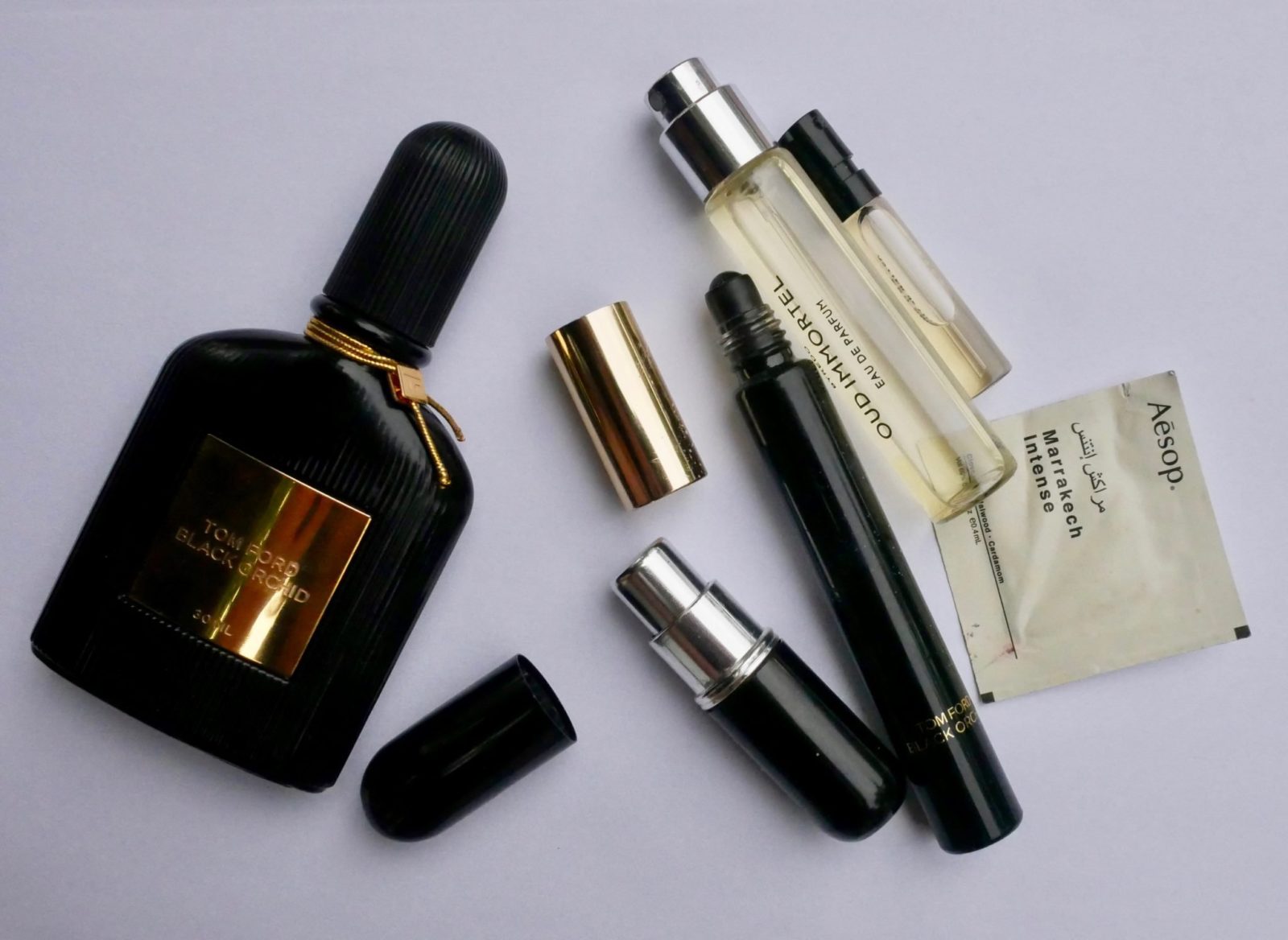 Perfume is one of those luxury items that can elevate your mood. Whether you're into a signature designer scent or prefer all-natural fragrance oils, perfume adds a little something to your beauty routine.
Perfumes can also be tricky to travel with. For one, the size of the bottles is often over the TSA liquid limits for carry-on. Next, the glass is totally breakable and if it leaked it would be a particularly potent (and wasteful) accident.
Luckily there are a few ways you can travel with fragrance worry-free.
Buy a smaller bottle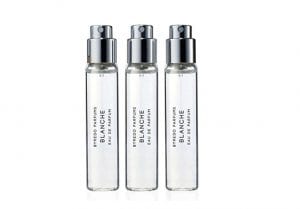 Perfumes come in a few options for sizes and often a few options smaller than the 100ml TSA limit. If you're a die-hard fan of one particular scent, it can be tempting to buy the biggest bottle. It's usually cheaper in bulk too. However, if you know you're going to take it on the plane often, a compromise like a 30ml bottle or three smaller vials of 12ml, the way Byredo does it might be a good idea.
Buy the travel or roll-on version

Lots of popular perfume brands know you want to bring some with you in your purse or when you travel. That's why they've made their very own travel version for all of our convenience. Try your local Sephora for their special travel perfume displays.
Buy a refillable atomizer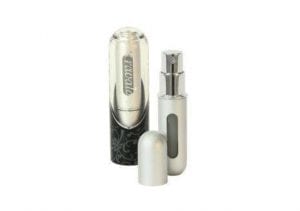 An atomizer is a fancy word for a spray bottle. You can get a small one specifically designed for travelling with perfumes. That way you can save money by buying a large bottle of perfume and refilling your atomizer every time you run out.
Stock up on samples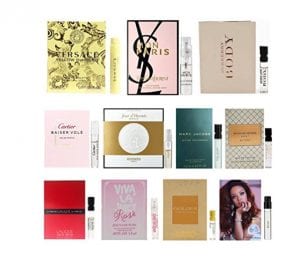 Next time you're at the beauty counter of your favourite fragrance brand, why not try your luck at getting some samples. Those tiny vials are often the perfect size for a 4-7 day trip. You can also get the fragrance in wipes, like the way Aesop does samples.
Embrace fragranced powder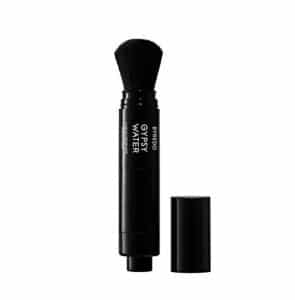 Take a cue from vintage perfumes with these darling powder fragrances and dusting powders. Byredo makes a practical kabuki brush perfume and Lush has an all-natural dusting powder so you can feel like a renaissance woman. Bonus that these are totally non-liquid and can double as an armpit or clothing freshener.
Pocket a solid perfume

Solid perfume also has that vintage charm, since solid perfumes have been around for centuries. Waxy but super easy to transport, you can pick up small pots from lots of stores like Anthropolgie or on Amazon, of course. Lush also makes their signature scents in a tiny solid format.
What about you? Do you take your perfume with you when you travel?