After the wellness-enthusiast's and the beauty guru packing lists, I wanted to share my techie packing list. It's a list of what's in my tech bag when I travel for work. This also applies to when I travel for pleasure but am still on-the-job, working as a nomadic content creator.
There are plenty of "What's in my bag" posts, especially in the tech industry, because many techies are obsessed with finding the best, most lightweight gear for their travels (and life in general, I would say).
In the era of digital nomads, there are also even more guides and packing lists for digital nomads. I won't pretend to have the very best gear nor the most optimal packing list, but I thought it would be fun to share what's in my bag when I'm embracing my techie side.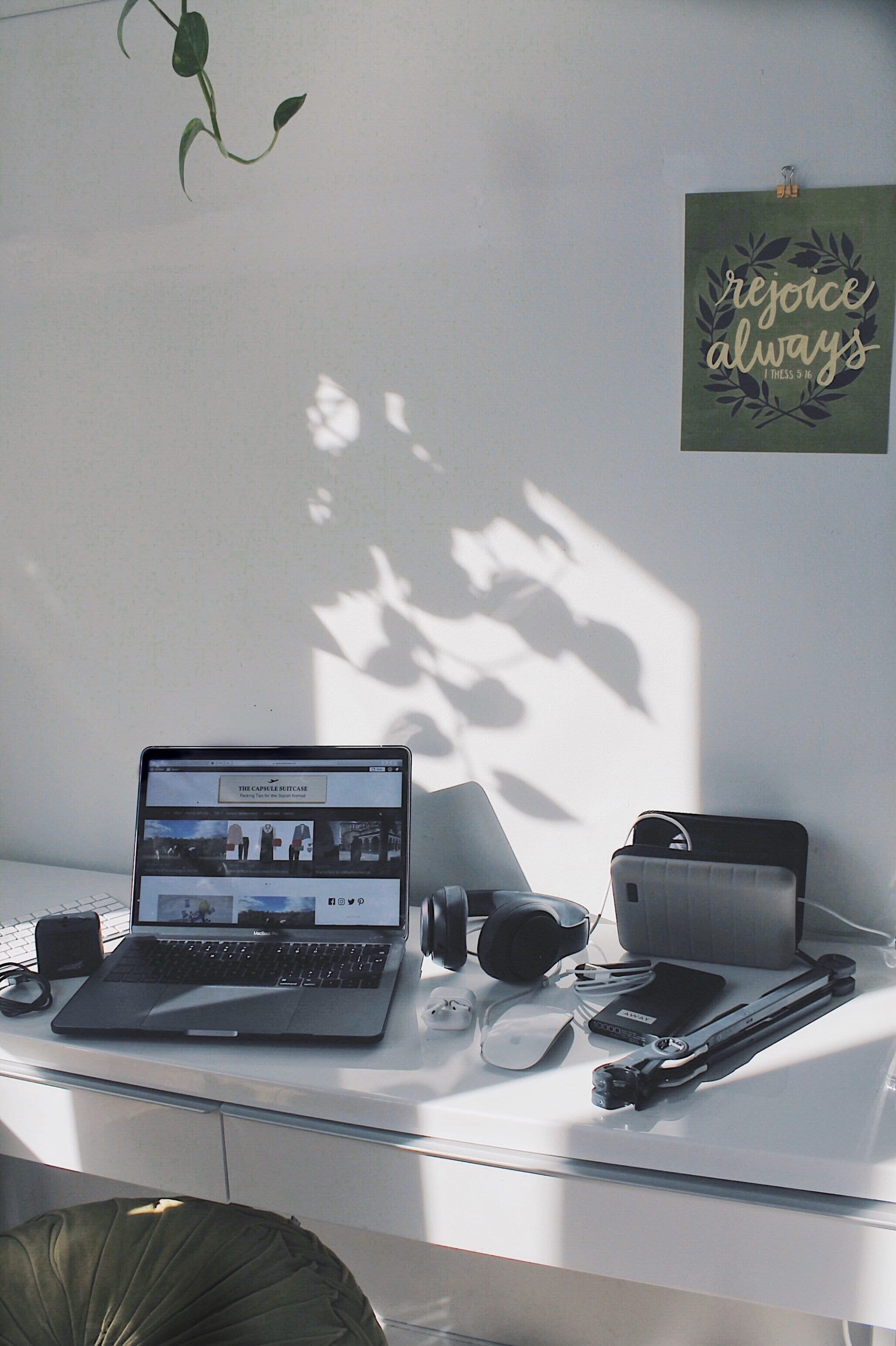 The Apple iPhone
No way around this, my iPhone is my #1 tool when I travel. I'm terrible with directions and rely heavily on maps and notes to navigate a new city or plan my use of public transit. Even without my MacBook, I feel like I can get *some* work done on the iPhone if all else fails. Why the iPhone? I'm just used to the Apple iOS and how it integrates seamlessly with all my other Apple devices. Yes, the ecosystem is designed to suck you in and yes, it worked.
Macbook Pro (+ USB-C Dongle)
My MacBook is essential to my work, from answering emails to editing video demos, I use my computer so much. A few years ago, I had the 15inch version and although it was an awesome size for my journalism video projects, it was way too heavy for travel. I love my newer, smaller laptop and highly recommend to anyone hesitating on size to get the lighter model if it still meets your power requirements. I don't put mine in a soft case because it's too much hassle to take it out all the time. Instead, I have a plastic snap-on case and when I can, use bags with a special laptop pocket. I used to bring my external harddrive with me more, but since I upgraded to more Google Drive storage, I back everything up to the cloud and only do hard backups when I return home.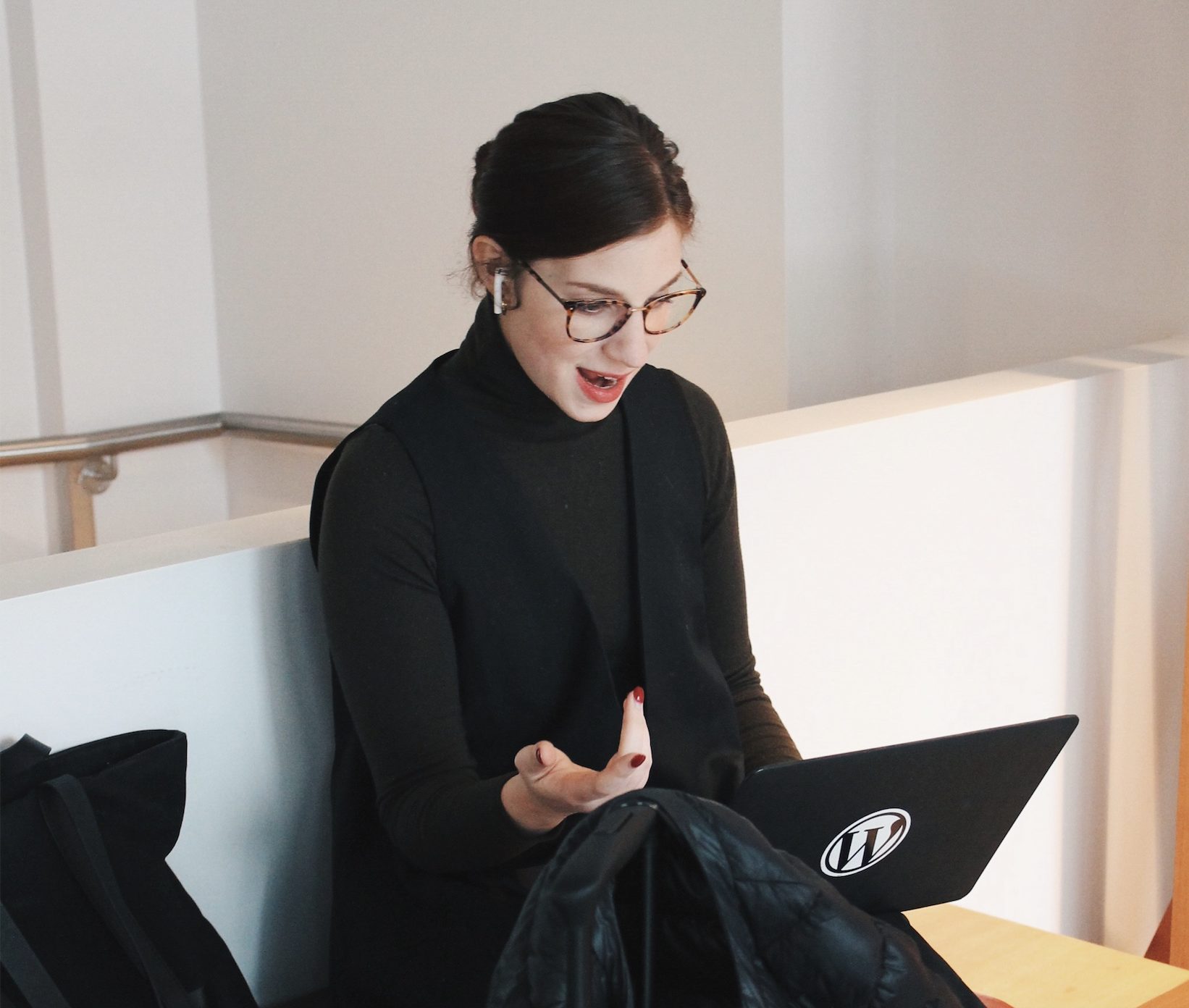 Roost Stand, Keyboard, and Mouse
When I'm working while traveling, sometimes I have my laptop on my lap or perched on a café's table, but if I can, I try to set myself up with an ergonomic system. That includes the Roost stand, a keyboard, and mouse, so my neck is looking straight at the computer screen and not down. The Bluetooth mouse is also great for my wrist tendonitis which flares up every few years if I'm not careful. At the moment, my mouse requires batteries but my keyboard doesn't, and eventually when that mouse dies, I'll upgrade to the rechargeable one. On the topic of Bluetooth accessories: I used to bring a clicker for presentations but I'm already nervous enough as it is, so I prefer the reassuring click of the keyboard's next button when changing slides.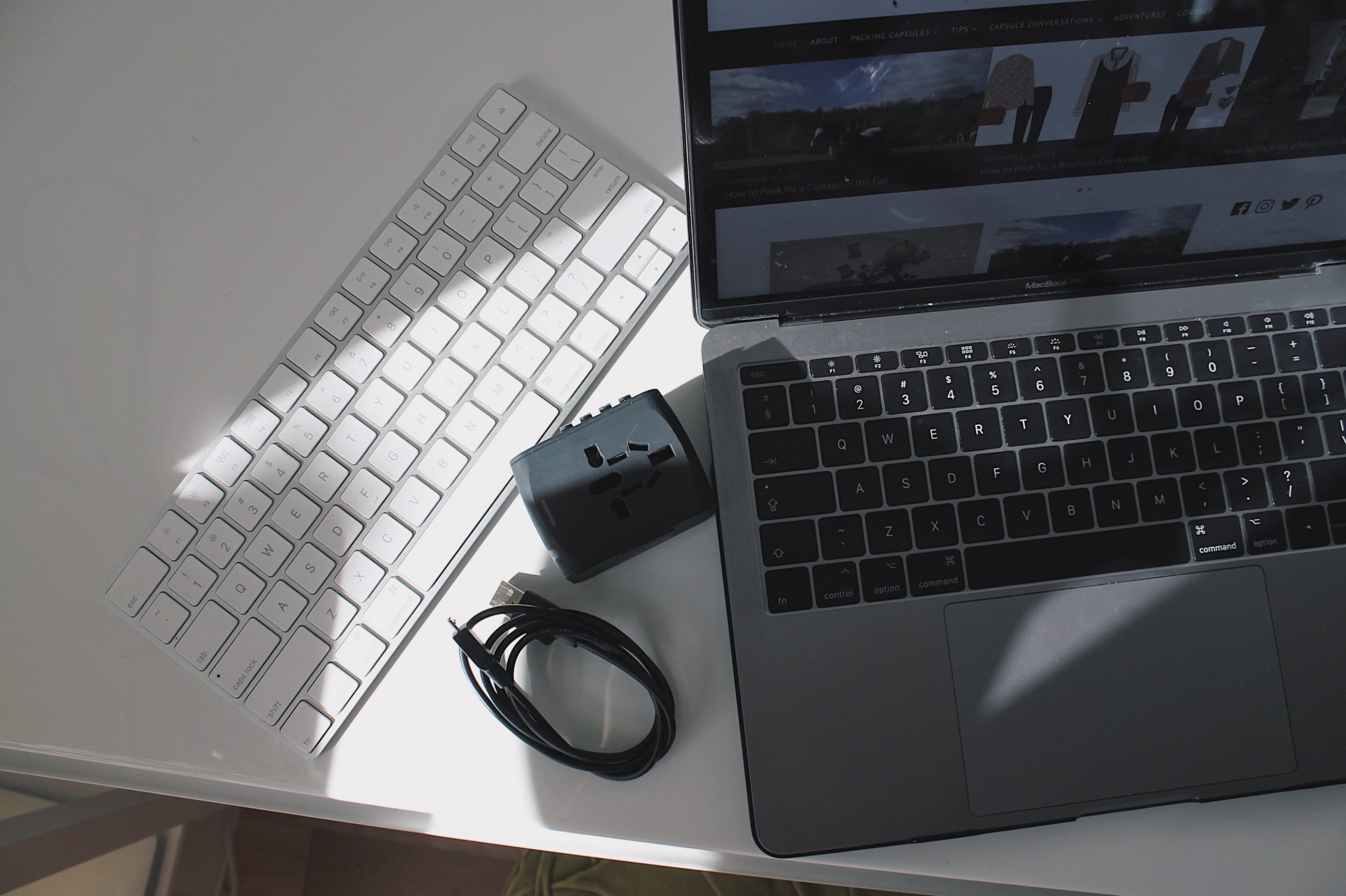 International Adapters and Wall Chargers
Because I work for a European company, I have a dedicated set of European Apple charging accessories. I just find it easier and more powerful than messing with adapters for everything. However, for all my non-Apple devices, I use a generic universal charger with has USB ports and USB C, so I can charge multiple devices at once. I wish I had some awesome suggestions for cable management, but I don't. I try to bring only the ones I need and rotate my charging so I can use the same cable for all compatible devices.
Headphones for the Plane and Everyday
I have a pair of Beats Studio headphones, but I won them at an event because trust me, I never would have spent that much money on headphones I almost only use on the plane. I love their noise-cancelling feature, but in day-to-day use, I prefer to hear a bit more of the city's soundscape. That's why I also have the Apple airpods, which I prefer for commuting and working out.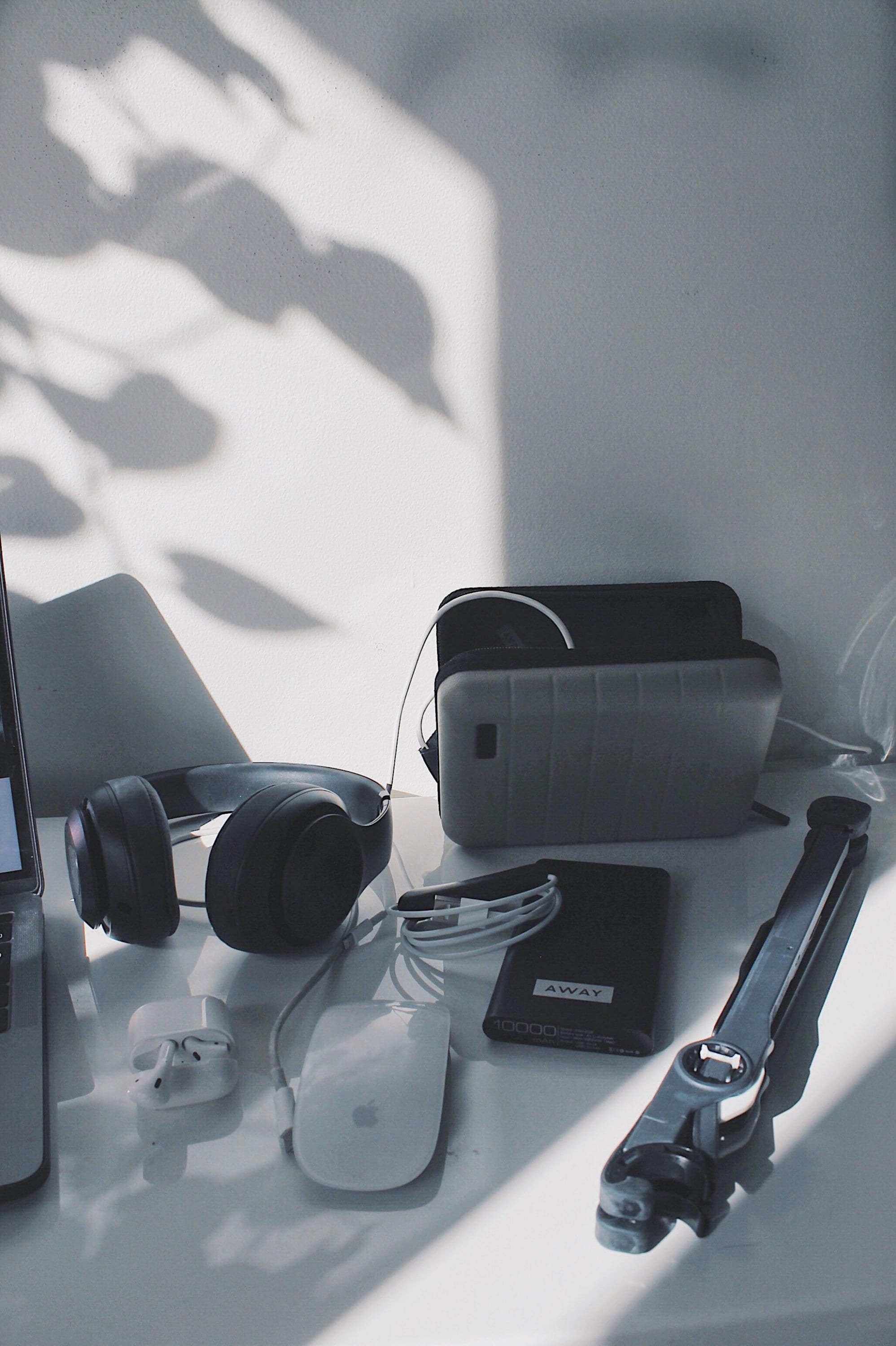 Kindle
I don't know if this is particularly techie, because personally I don't care much for the performance or user experience of the Kindle. However, it's still a device, so I'll add it to the list. I load books into my Kindle before I travel and sewed up a little felt case to protect it.
Backup Battery
My iPhone is starting to get old and it loses its charge faster than before. That's why I always carry a backup charger with me. I used to have one by Jackery, but lately, I've been using the one that came built into my Away suitcase. It's removable, so I can leave it in the suitcase for charging at the airport, or put it in my bag. It's a great size and charges my iPhone about three times.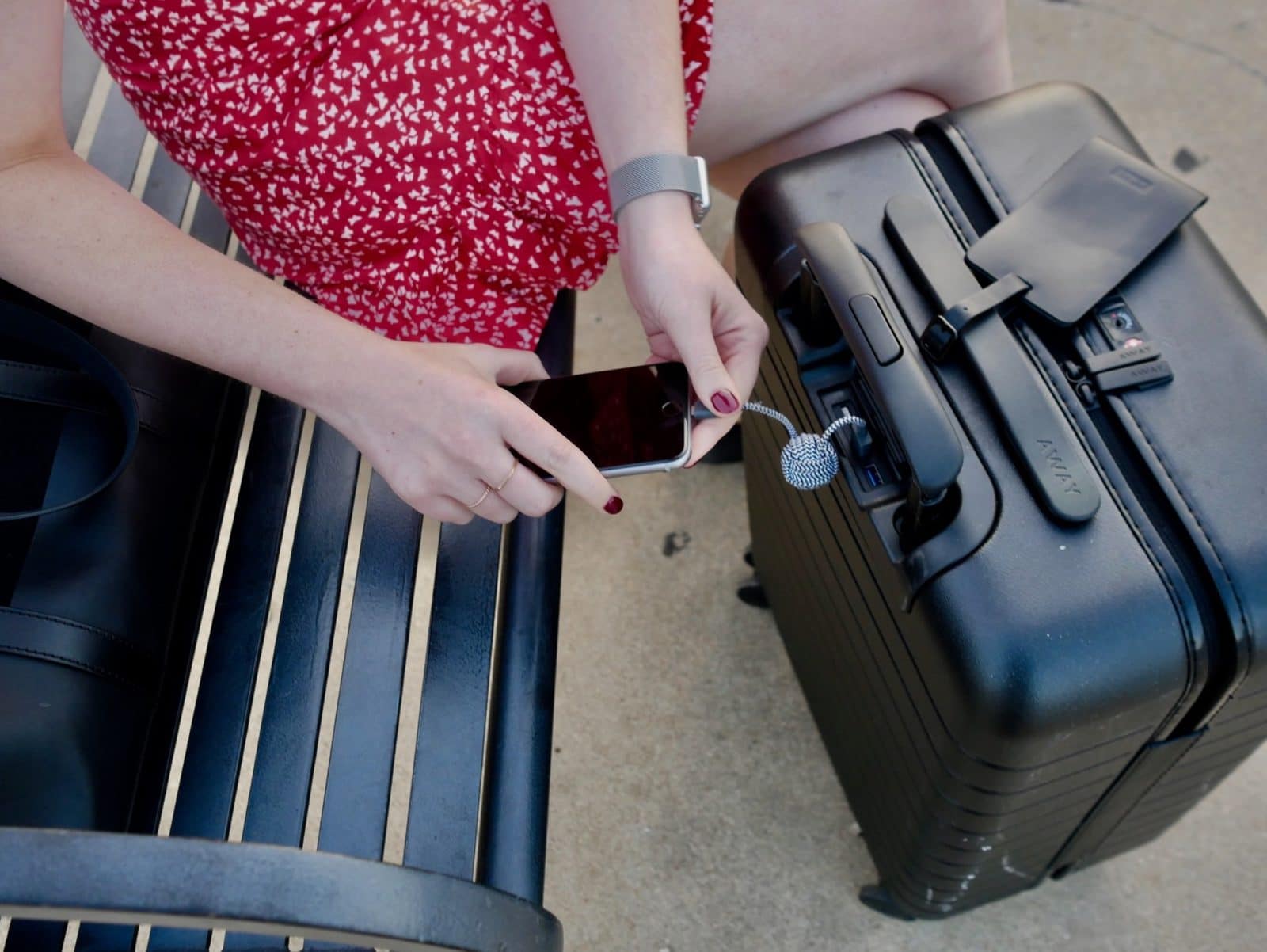 Apple Watch
This one is by no means necessary, but after wearing it for four years, one gets used to these things. I haven't upgraded since model 1, but it does everything I need. I use it to tell me when to turn if I'm navigating a city (it taps you on the wrist) and keep track of my meetings across time zones.
Canon Powershot Camera
I recently traded in a DSLR for a point-and-shoot and although I miss the quality of the video on my previous camera, I wouldn't go back. I love how lightweight my Canon Powershot is. Before, I hesitated to pack my large bulky camera but now I bring my little Canon everywhere.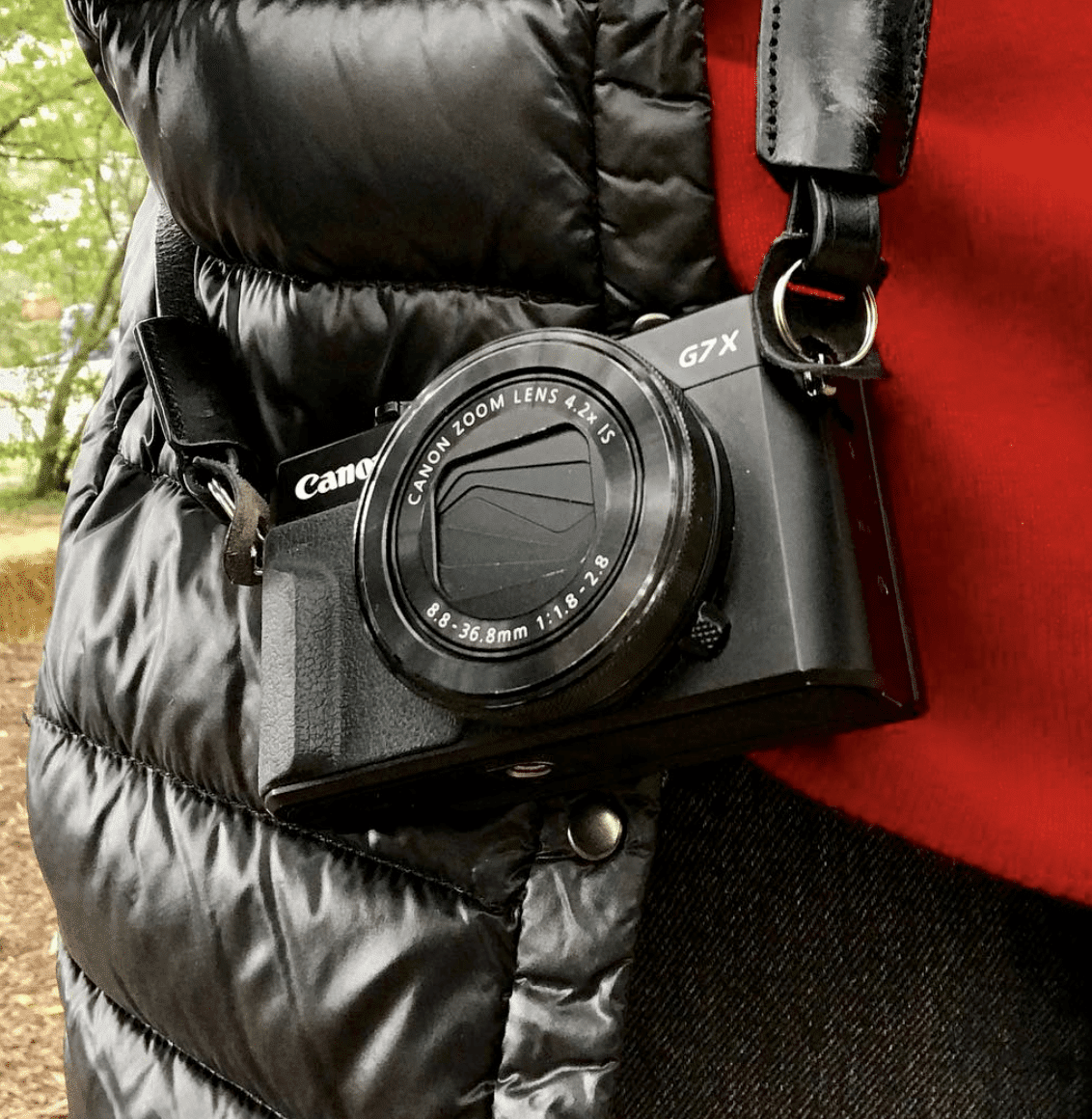 Microphone
When I'm working on videos, I use a handy travel-friendly condenser mic. I used to have a podcasting setup at home, but I sold most of it when I switched jobs. I only kept the lightweight Shure mic because it does a great job and I can connect to a laptop or directly to my iPhone.
And that's it! What about you? What are your techie travel essentials?
Happy Travels xox