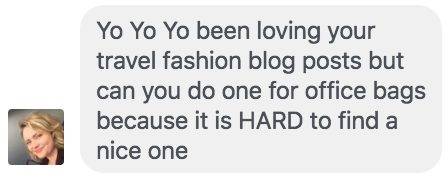 When Emily reached out about finding a bag to bring her laptop to work, I definitely sympathized. It's something I haven't quite figured out either. I usually have so much equipment to bring into the office, I revert back to my backpack, and if I want to take a tote, the weight of my gear is not suited to the construction of the bag. ie. Don't rip or deform a cute leather bag by overloading it.
I decided to start a hunt for the perfect commuter/office/laptop bag, only to find out, it didn't exist. BUT, here's a list of bags that, depending on your criteria, might do the trick.
There are a ton of tote bags in the world, but for this list, the criteria were that it had to have a dedicated laptop sleeve built into the bag, or a pocket that was perfect for that purpose.
 The Etsy Find – $135 Cotton canvas tote, with 15′ laptop sleeve
I liked this choice because it offered a built-in laptop sleeve, which is to me what sets a work bag apart from a regular tote. Double straps and lightweight cotton give it extra comfort. Canvas is neither fancy nor too casual, so it's a pretty versatile bag.
 The Etsy Find II – $125 Cotton canvas tote, with 15′ laptop sleeve built-in. This bag is similar to the last one, just a more vertical design. A bit more narrow and therefore, less extra room, but just as many functional compartments. It also has a built-in laptop sleeve, keyring, and dual straps.
The Elegantly Functional – Knomo Curzon Shoulder Tote, $199 Knomo London has so many great purses for the working lass. I would recommend checking out all their products, that hit a variety of price points. I chose this one because it's nylon, and therefore, slightly cheaper, but still as elegant.
The Bag Designed by a Tech Company – Kensington PVC Tote, $79
While I dislike recommending PVC bags because they usually aren't that sturdy, this one has the benefit of being designed expressly for laptops. The inside pockets were built for tech accessories and the high-contrast orange lining makes it easy to spot your things.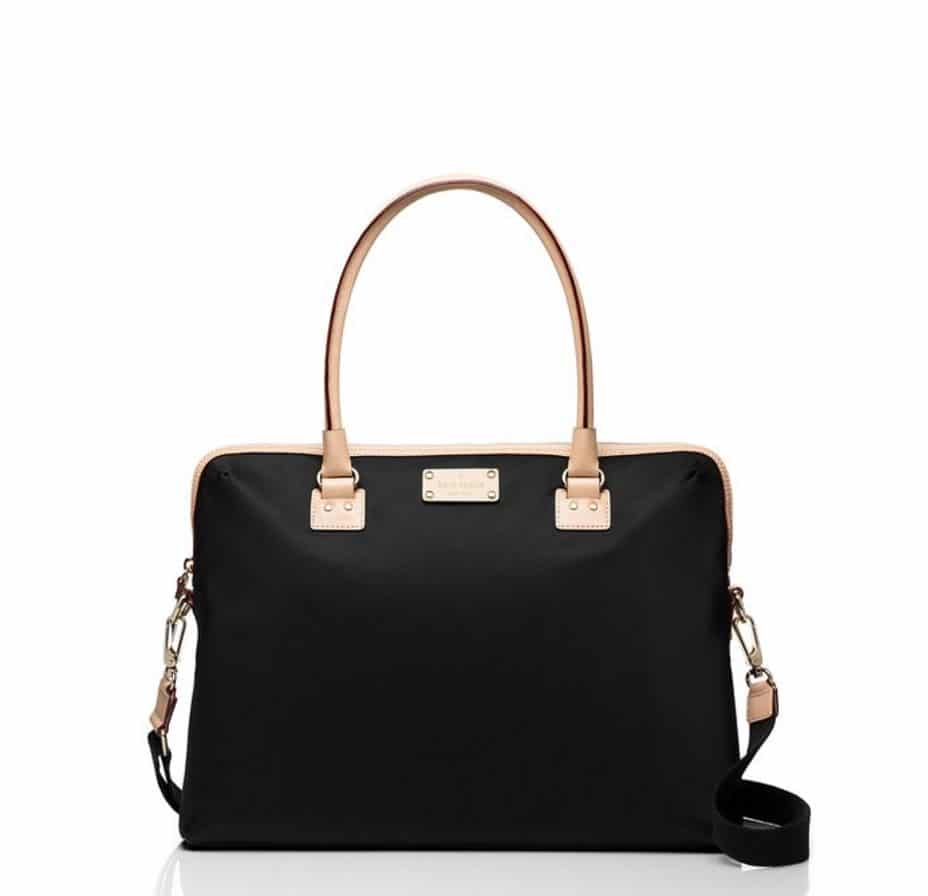 The Designer Bag – Kate Spade Laptop Tote, $203
This very cute laptop bag can be held like a purse or as a messenger with a long strap. It doesn't have a ton of room inside for your microphone, external hard drive, and lunch, but if you don't have to lug everything around like me, this might work for you!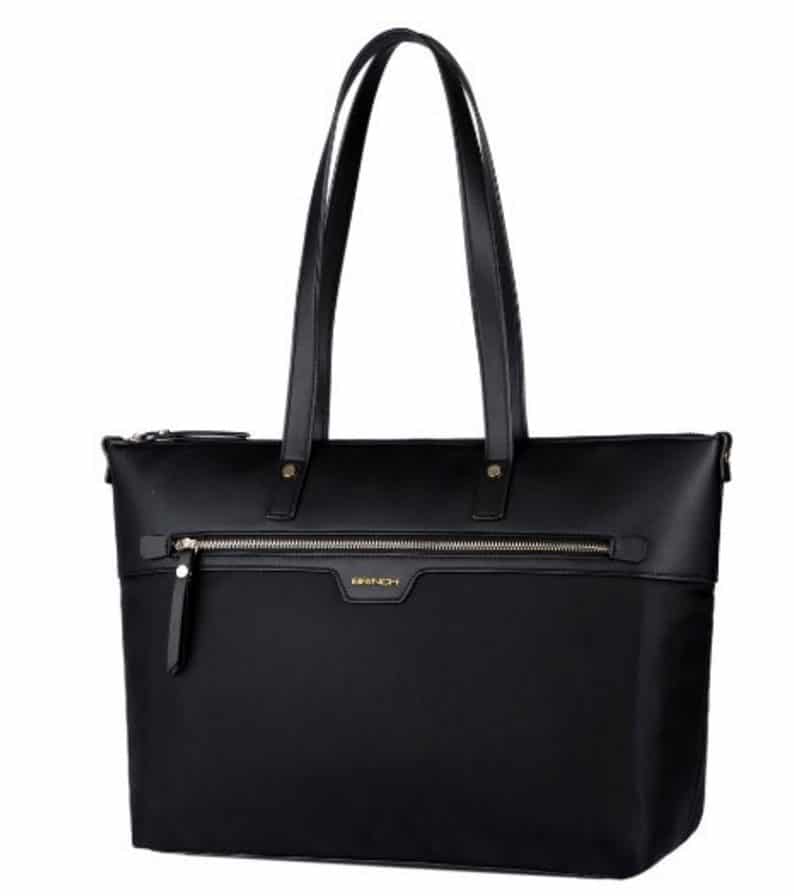 The Mixed-Media Tote – Nylon/PVC Laptop Tote, $49
Another PCV choice, but the inside of this bag is perfect for tech accessories. Dedicated laptop sleeve and soft lining also boasts multiple pockets and zips. It's fairly structured, so adds some protection to your gear.
The Crowd Favourite – Graceship Laptop Bag, $106
I can't personally recommend this bag based on my own taste and dislike of faux-leather, but the internet LOVES IT. So many great reviews for this bag designed specifically for laptops, with the shape of a ladylike purse.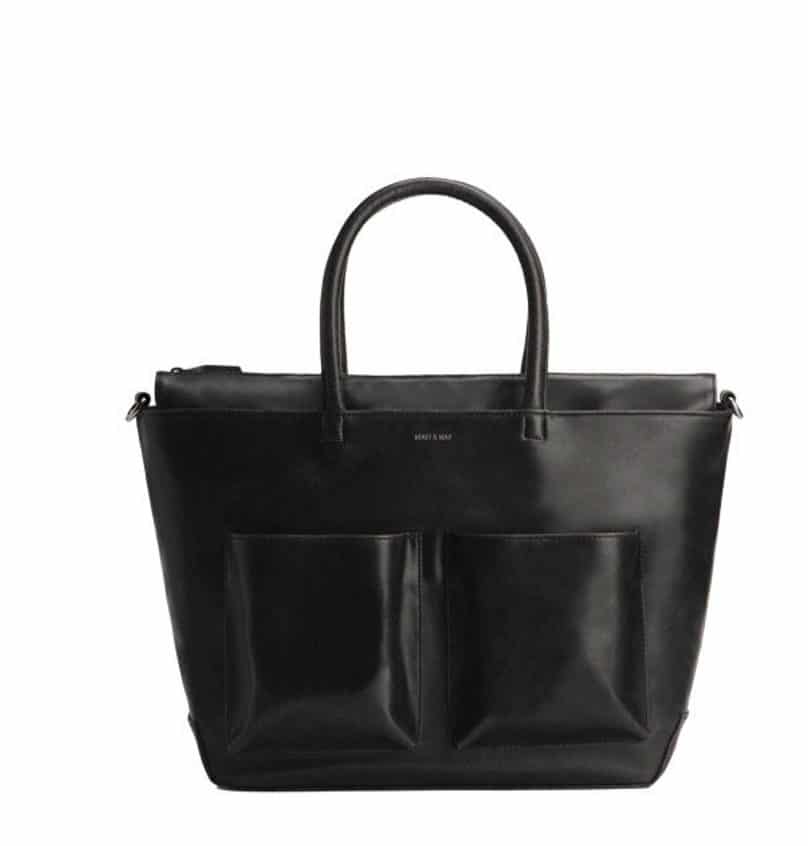 The Diaper Bag – Matt and Nat, Vegan Leather, $195
Bear with me, a diaper bag has major bonus points for functional design and being easy to clean. This Montreal-based company has lots of great bags worth checking out.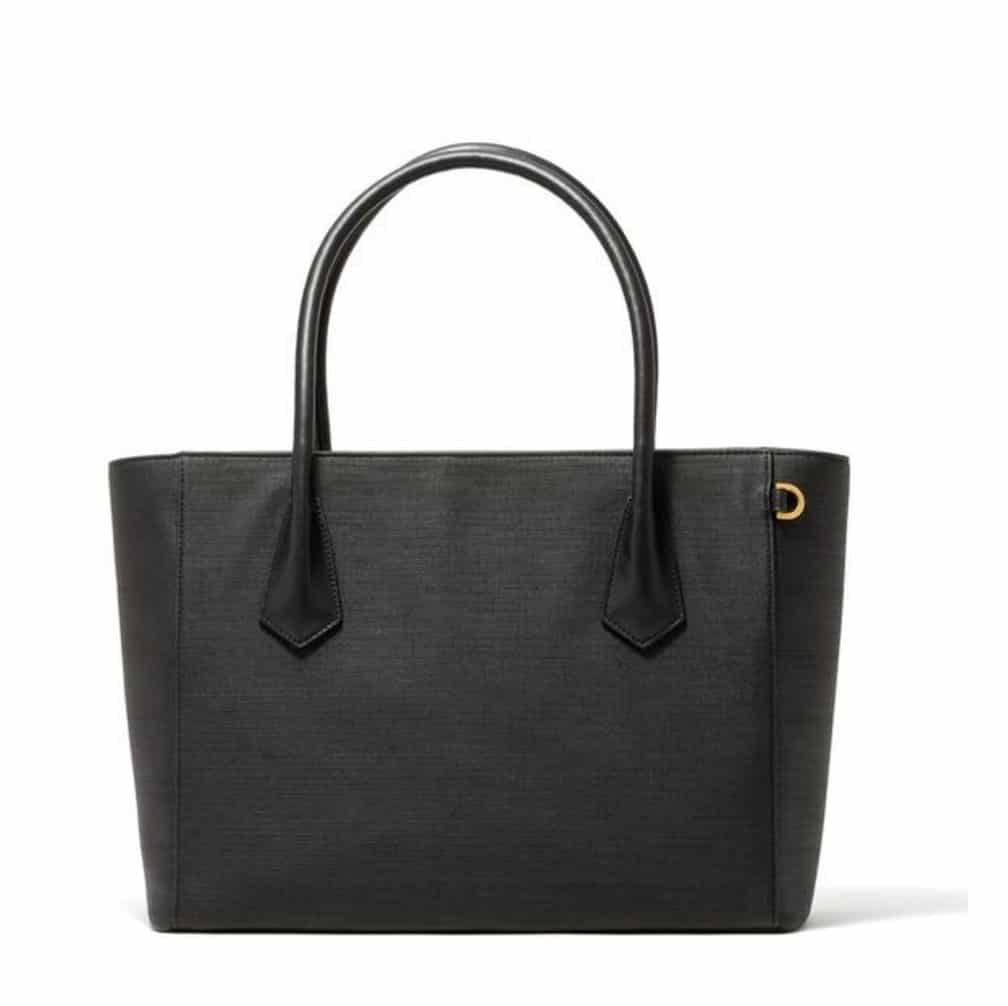 The Ladylike Tote – Coated Canvas, $265
This bag is the epitome of the basic work tote, with a built-in laptop compartment and tech pockets, keyring, pen pockets, all of it. Comes in a few models for you to compare and contrast.
The Mix and Match Tote – Lo and Sons, Leather, $448
Expensive, but smartly designed, this bag allows you to mix and match an inside lining. Made from real leather, you can take out the lining and switch to a different shell.