Maximalism, a.k.a the "more is more" aesthetic is very fun, whimsical, and bold. It can mean embracing trends and celebrating the ephemeral nature of fashion while at the same time rejecting the platitudes of timeless elegance and the canons of good taste.
Essentially, it's a firm belief that fashion should be fun, and you should always dress in a way that makes YOU happy.
I'm a bit of a fashion bipolarbear in that I feel most like myself in all black, crisp lines, oversized cuts, and little-to-no jewelry. If I'm going to be boring, I want it to look easy, impeccable, and unmistakably expensive. Think Prada and Jil Sander. Perhaps a bit of Old Celine.
BUT, once in a while, a garment catches my eye that is so funny, wonderful, loud, and unique that I must own it. Purple lace-up wedges, neon jalapeno print clutch, sequined ochre turtleneck…The list goes on.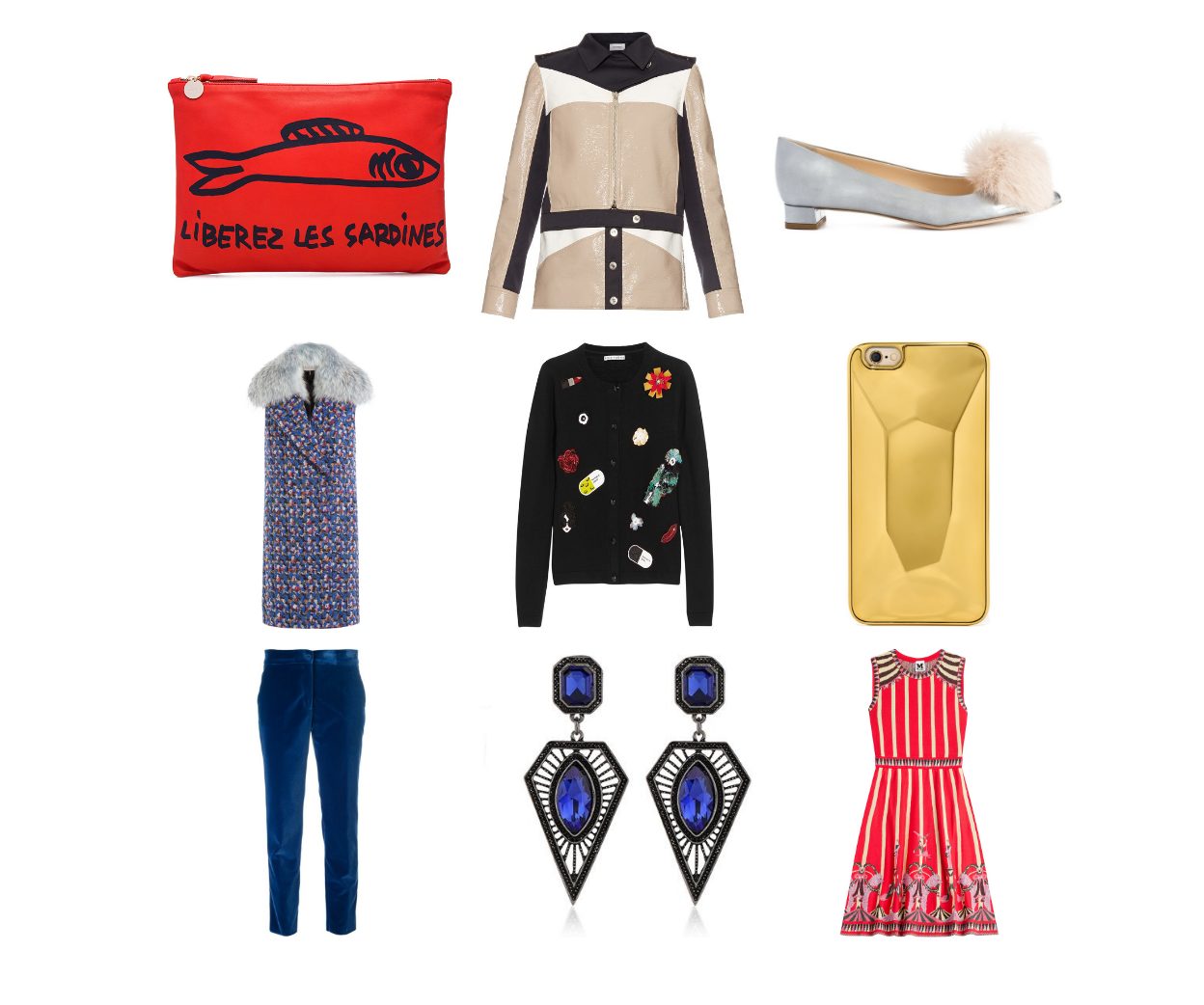 It's noticeably easier to pack when you're a minimalist. You can always match black with black, but how do you make the most of a capsule suitcase when you want to bring nothing but statement pieces? It can be done, and here's how.
Tip 1: Choose items that are bold
Ok, so this is a no-brainer if you're already a self-proclaimed maximalist, but I think it needs to top the list: Forget the rules. Don't worry about mixing metals, textures, prints, and colours. Embrace the maximalism and boldly stand out. Confidence is the key to any good outfit.

But instead of focusing on layering all these things, pick items that stand on their own, so you can pack less, but still pack a punch.
Tip 2: Choose a colour story
Instead of picking one colour scheme like I usually recommend, pick a colour story. Pick multiple colours and prints that can mix and match and let loose a little with the classic complimentary pairings.
Tip 3: Bring a few basics
I know, ALL your clothing is fabulous and anything but basic, but throw in a simple black jean and a white tee for good measure. Layering your fancy clothes with basics will stretch out your options.
Tip 4: Don't forget to pack what you need
Some trips I would much rather bring my emerald rubber purse than a black canvas tote, but if it needs to fit my laptop, the decision is made for me. Don't get too carried away and forget what your clothes need to do for you.
Tip 5: Go all out with accessories
Tight on space? Afraid of damaging your cool and quirky pieces in transit? Why not focus on accessories instead. You can layer necklaces, wear a hat, and add clip-on fur pompoms to any old outfit. Go nuts!
On a final note, travel can allow you to be somebody else for a few days, so why not take advantage of a trip to wear that over-the-top piece that just doesn't get enough airtime in your 9-5 life? If it's in your suitcase, you'll have to wear it.
Happy travels xox