Packing light is all about choosing versatile pieces that can multiply your outfit options. Most of the time, that means packing practical pieces like black t-shirts and trousers. However, when you want to elevate your looks, sometimes you need a bold piece like a sleeveless trench that will elevate your look from basic to fashion-forward.
In between seasons, when transition weather is pretty unpredictable, I love pulling out my COS trench dress, a sleeveless canvas vest that is surprisingly versatile. I styled it three ways to show you some ways this type of sleeveless trench coat can lend itself to vastly different looks.
Look 1: Trench as a Dress
The first and simplest way to style this item is to wear it as a dress. You can wear it by itself, or layer it over a shirt for more warmth and coverage. Bonus points if you find a vest with deep pockets.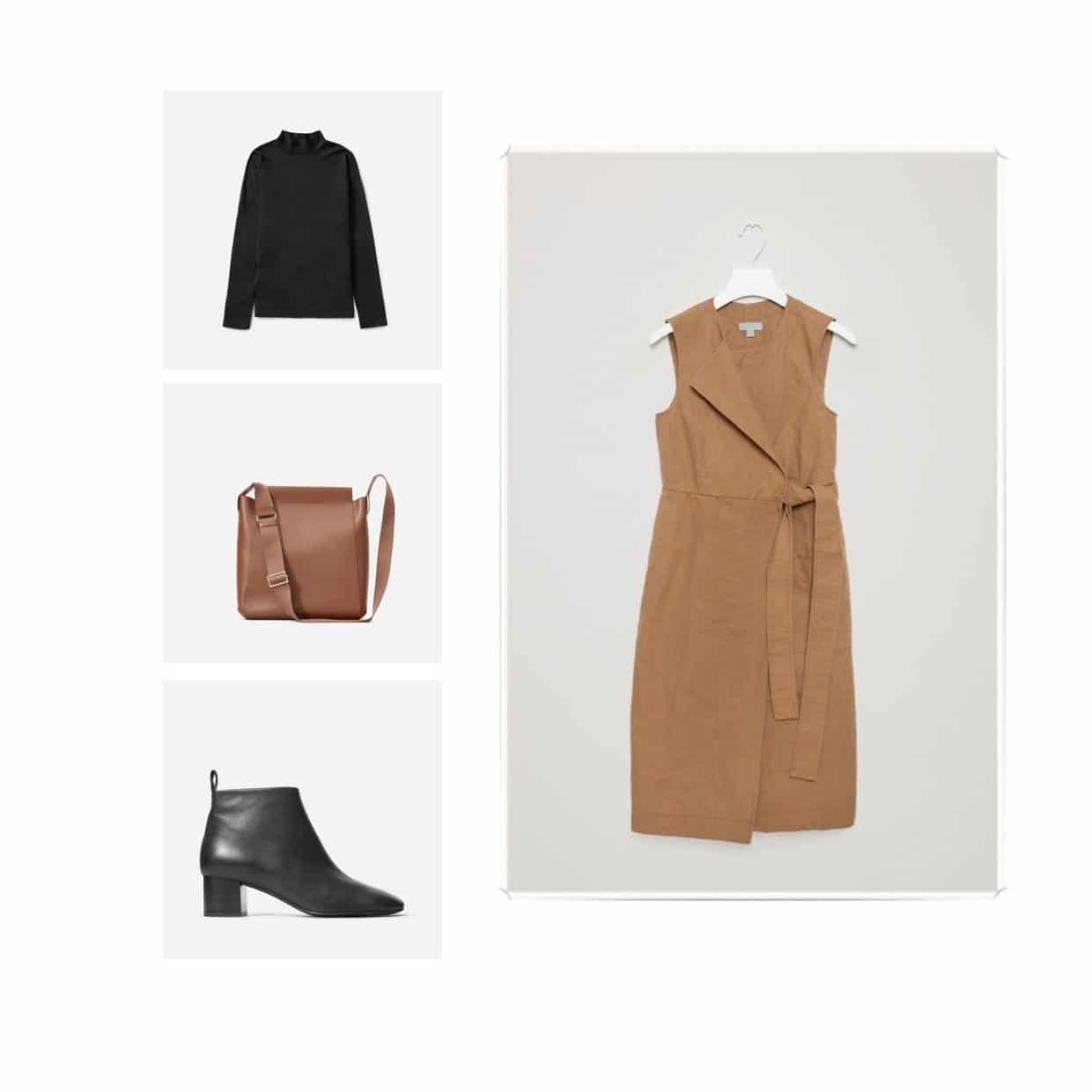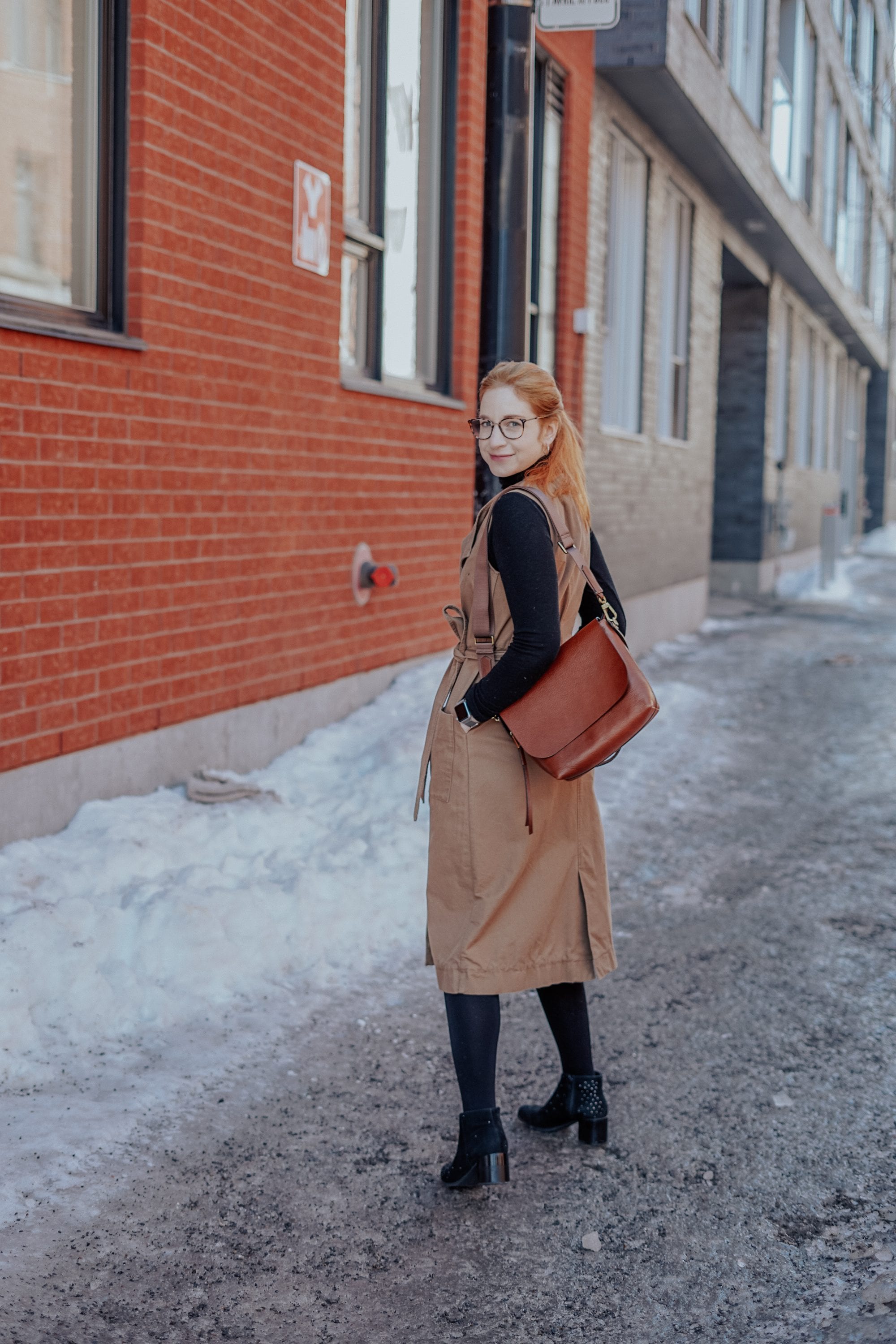 Look 2: Trench as a Vest
This more casual look involves layering this trench as a vest. It doesn't add warmth, which one might argue makes it a useless travel piece, but it does add some stylish pizazz.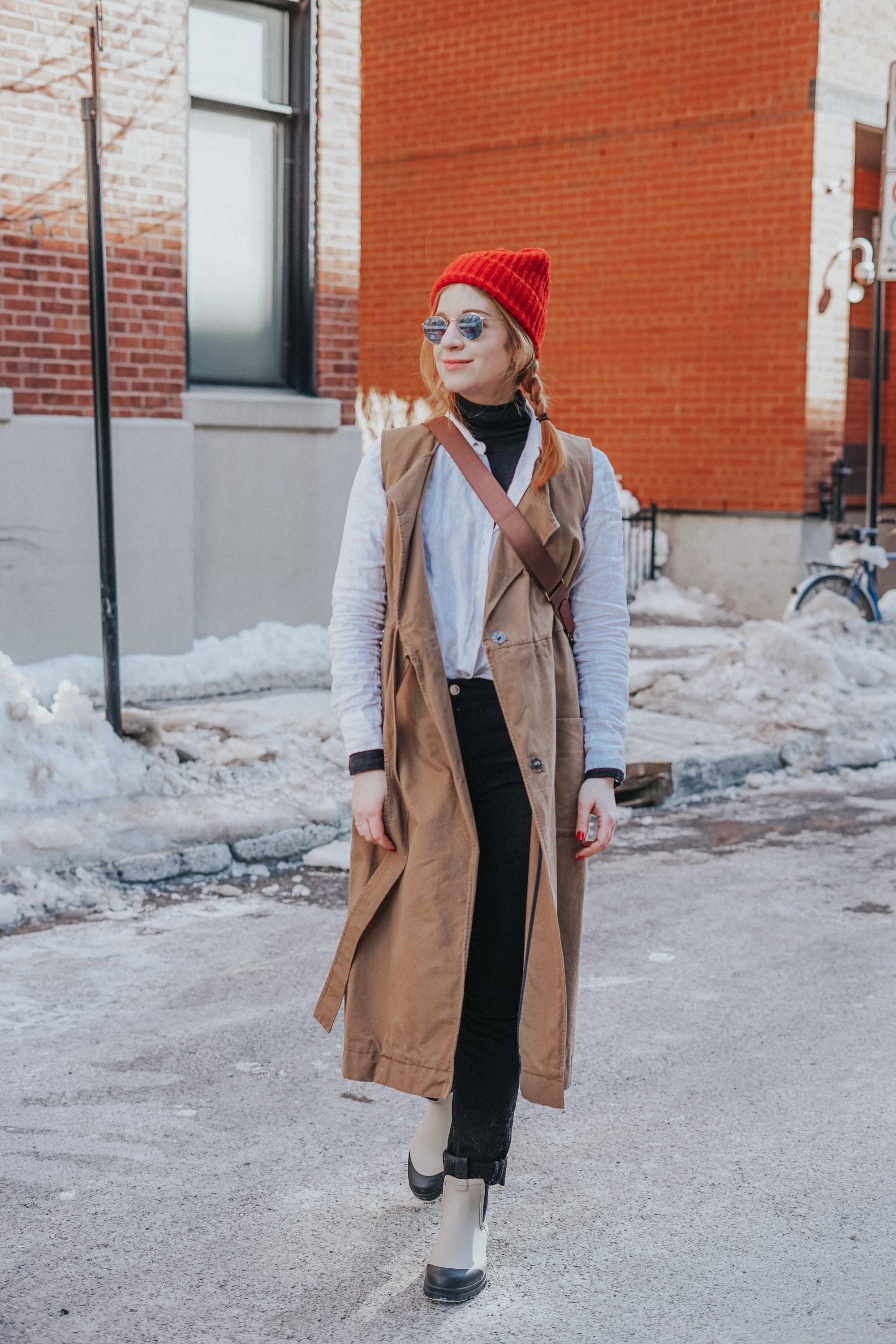 I layered this vest over a turtleneck and a crisp white shirt along with skinny jeans and my usual beanie.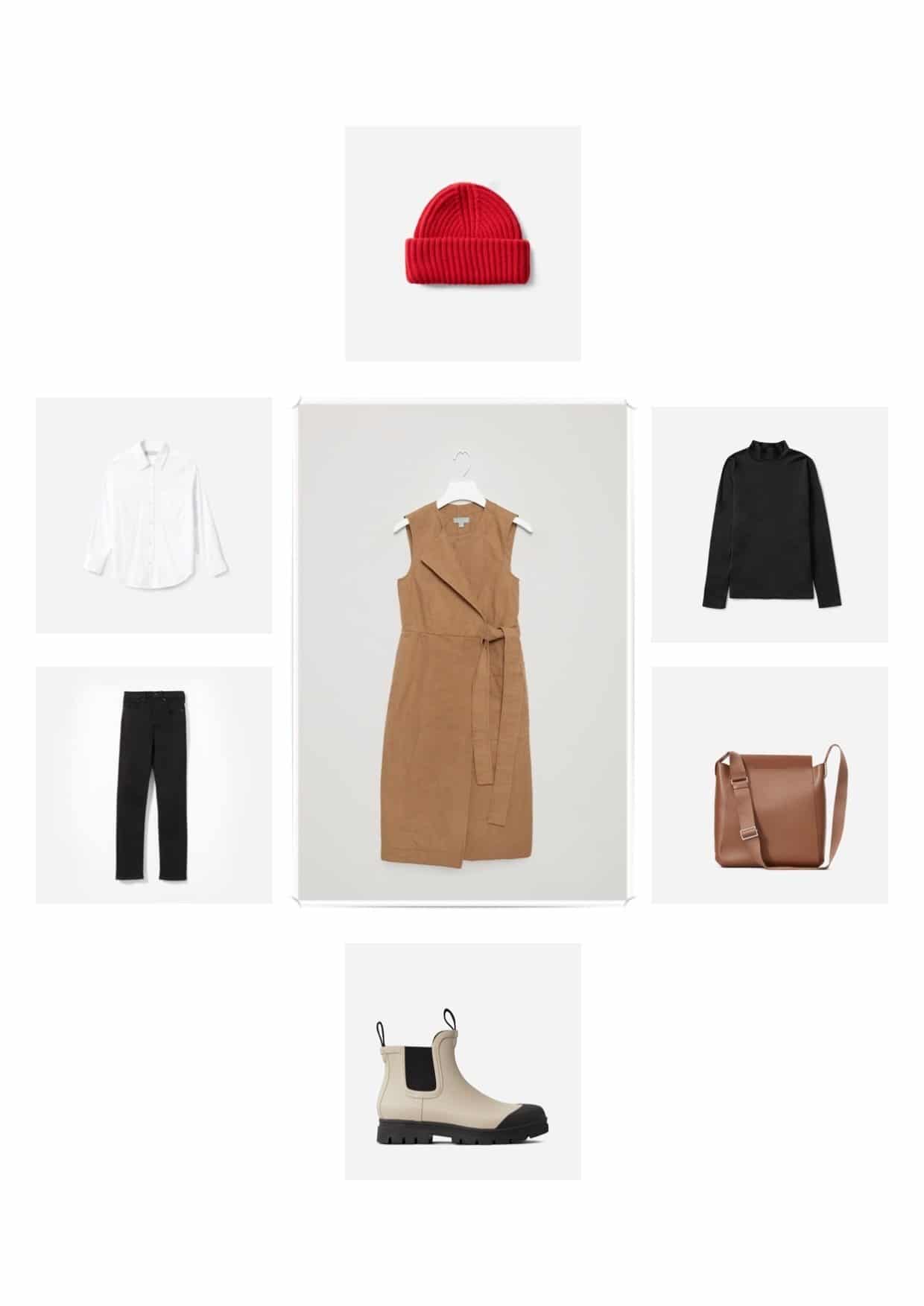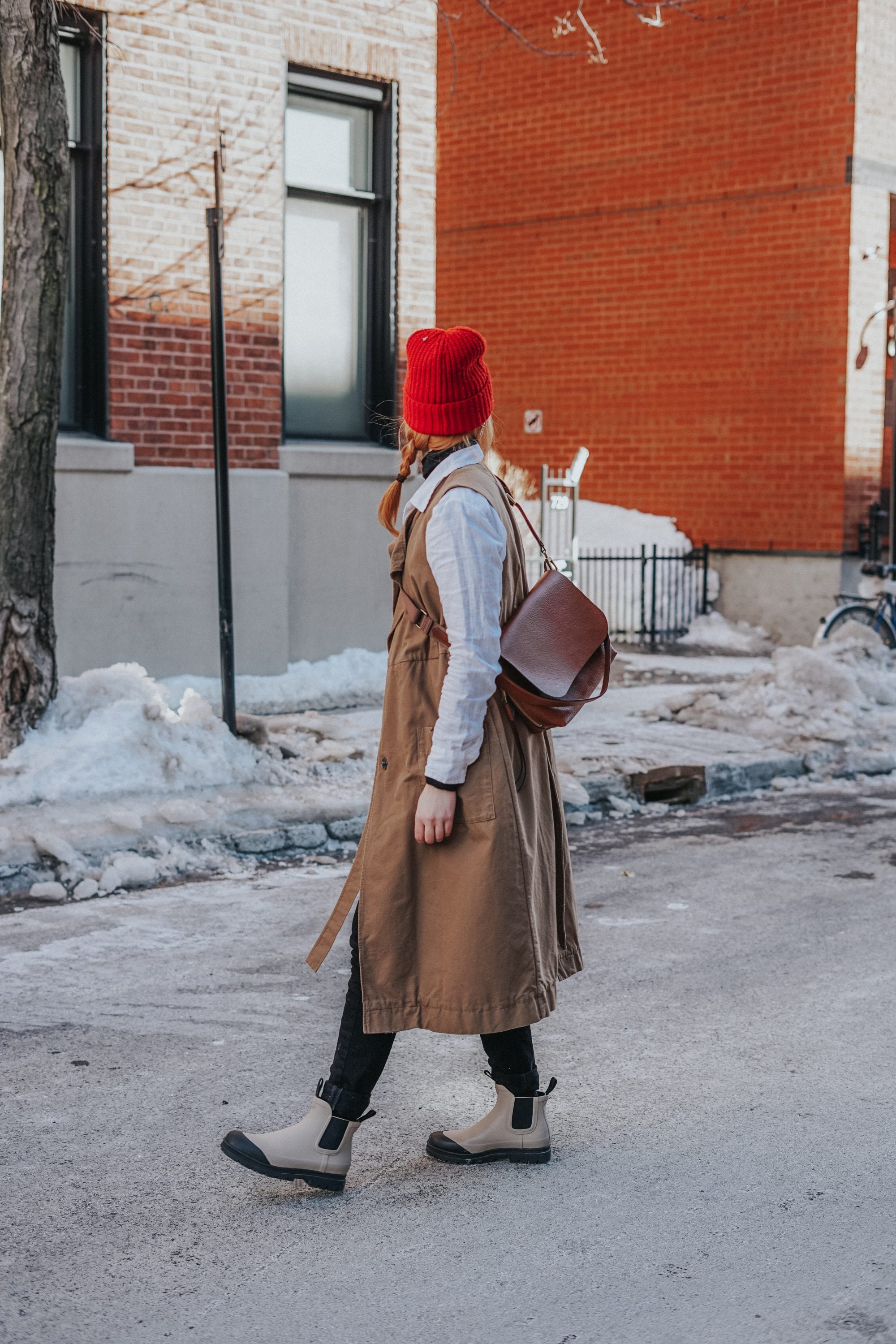 Shop this look:
Look 3: Trench as a Skirt
This look is a very simple equation. Pop a top over the dress to make it look like a skirt. Depending on the thickness of the trench, it can be a bit tricky and bulky, as I've discovered, but it's also super cozy.