I like dresses in the summer but my favourite is still a loose comfy pair of warm-weather trousers. I recently picked up a pair on sale at COS and while there are some things about the fit I would alter, they rock. I've already found 100 ways to wear them. For travel, trousers like these are easy, chic, and versatile. Take a quick look at three ways I style trousers in one colour story.
How to wear summer trousers to dinner
This outfit is perfect for anything from a nice lunch to a gallery opening. The heels are sensible and the outfit is casual, yet everything is clean and elegant. Nothing in this outfit is expensive and it all cleans really easily, so I think this is a great option for a quick-to-assemble city option.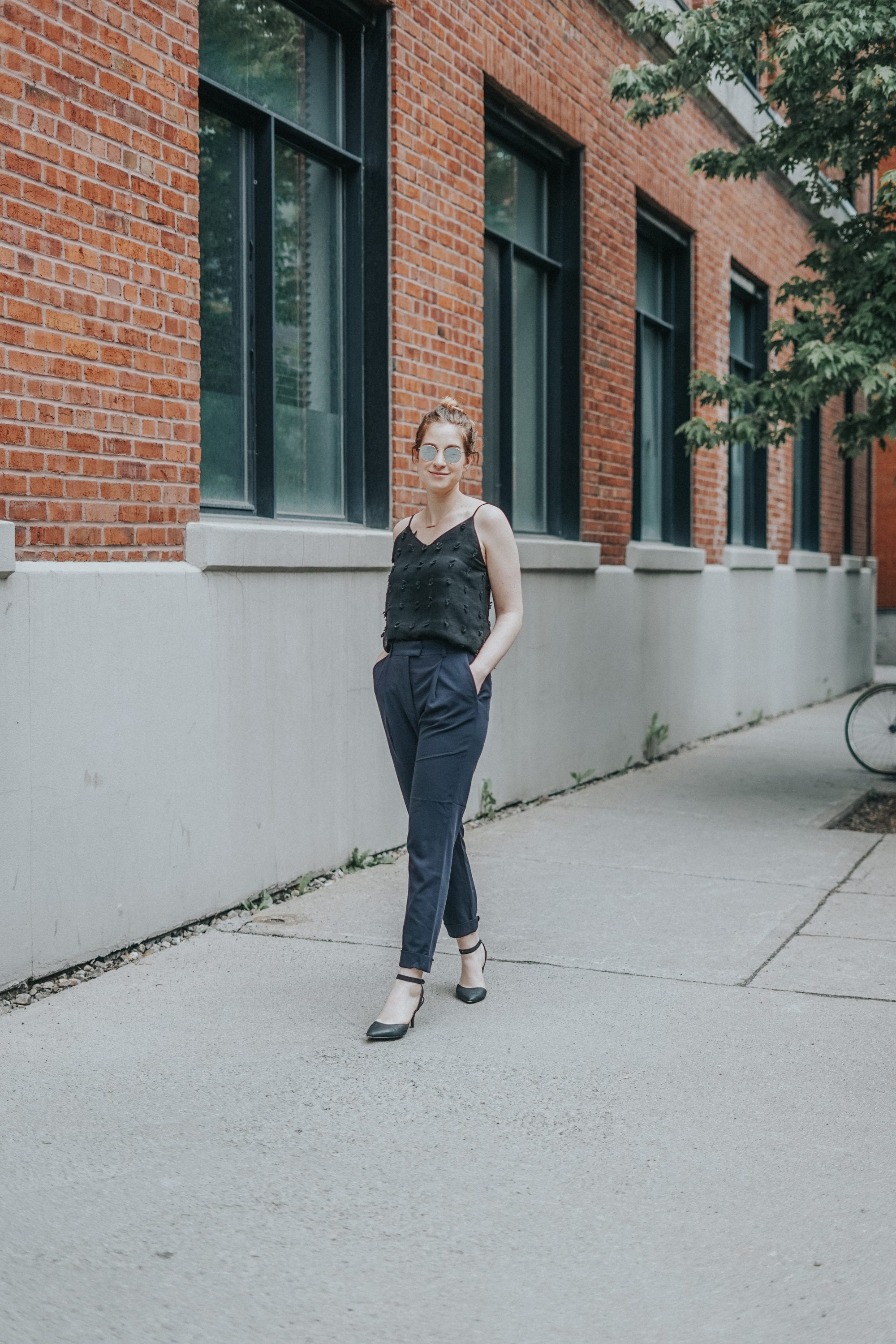 How to wear summer trousers for sightseeing
Jeans are great but sometimes you want more freedom of movement and a breezier fabric and trousers are actually a great option! I pair mine with a simple white t-shirt and trainers for a beyond simple outfit that can be remixed and paired with other items in a capsule.
How to wear pants to work in the summer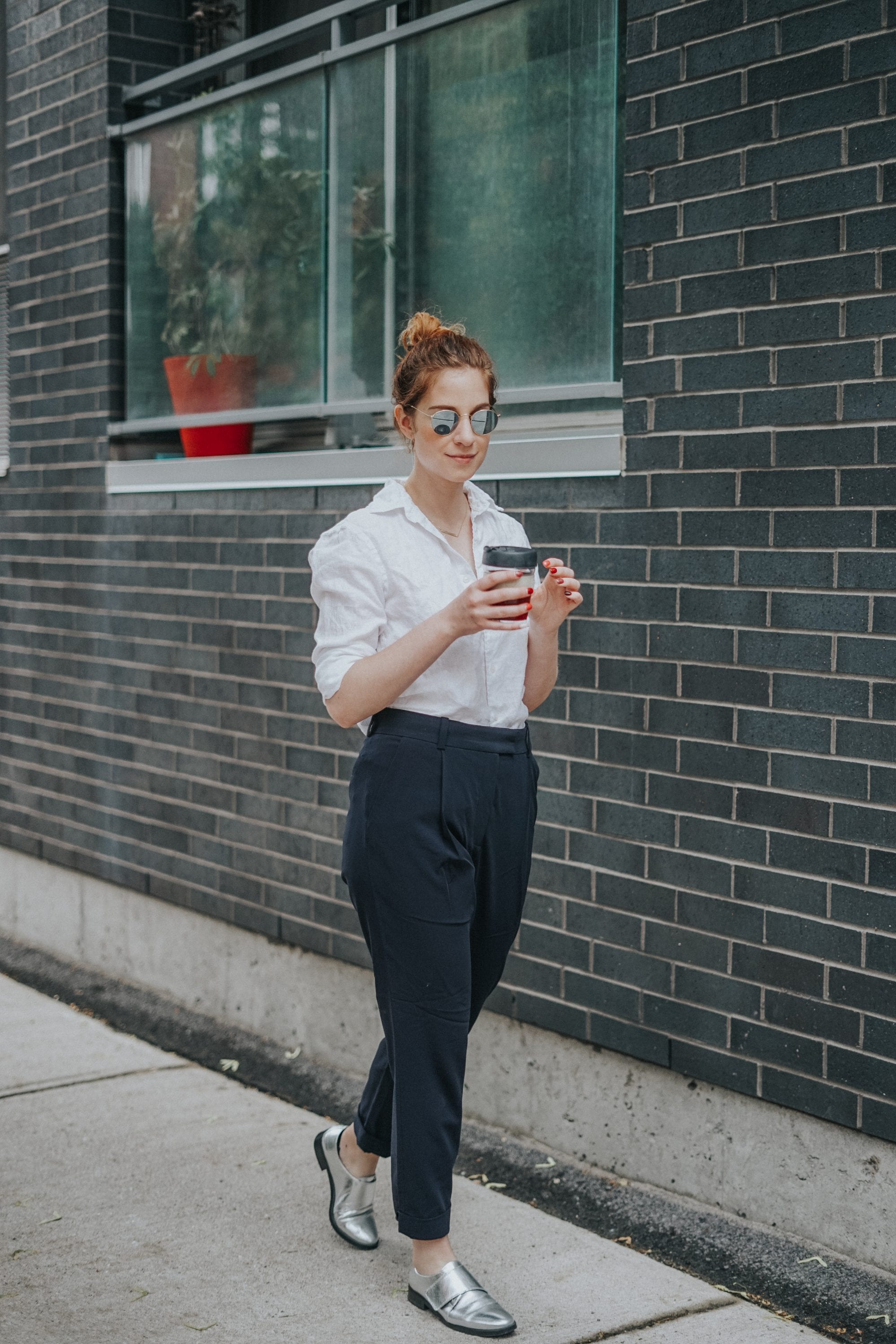 Sometimes you need to look business-appropriate in the summer without dying of heat. Often, offices (especially in the United States) have very cold AC and you need to dress for it while still being comfortable when you leave the building. I like pairing simple trousers with a linen blouse for a breezy Italian menswear outfit. Everlane totally nails this look. You can even wear a tank top underneath and remove the blouse after work.
Why trousers are great for travel
Jeans are cotton and as cool as they look, cotton is not a great travel fabric. It takes a long time to dry, is stiff, and can be too casual at times. Trousers, on the other hand, can be made of wool, linen, or a wrinkle-resistant fabric and navigate a variety of situations and dress codes.
Happy Travels xox