Packing cosmetics is a huge part of packing and the Dopp kit, or toiletry case, can too. If you regularly check your bags or have a more involved beauty routine, you may bring all the normal items you use at home, in their original full-size containers.
If you're like me however, you probably have mini versions of your fave cosmetics and a whole separate place where you store the decanted versions ready to be packed.
The questions I asked myself when picking Dopp kits were the following:
Do I want to fit all my non-liquids and liquids in the same bag? If so, will security agents think I've packed too many liquids?
Does my Dopp kit have to have a clear portion or be entirely clear for security lines that are extra picky (looking at you Heathrow!).
Do I want it to be rigid, soft, totally collapsible, machine washable?
What features do I need? Does it need to hang, have different compartments?
How much do I want to spend?
For many, a simple Ziploc bag is actually fine. It's simple, cheap, meets most security line requirements, and is easy to replace. But if you want a better packing and travel experience, take a look at some of my favourite options below.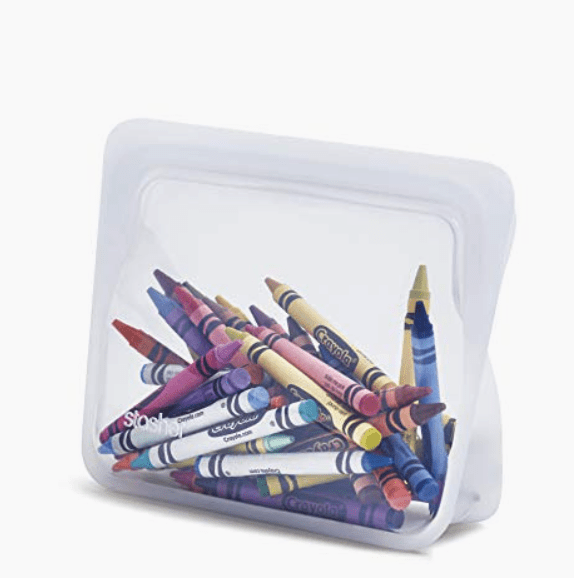 The Stasher bags were created for food, but their robust silicone material make them a sturdier alternative to the classic plastic bag. Easy to clean in the dishwasher, they are a solid solution for a few liquids and a small toothbrush, if you're a minimalist packer.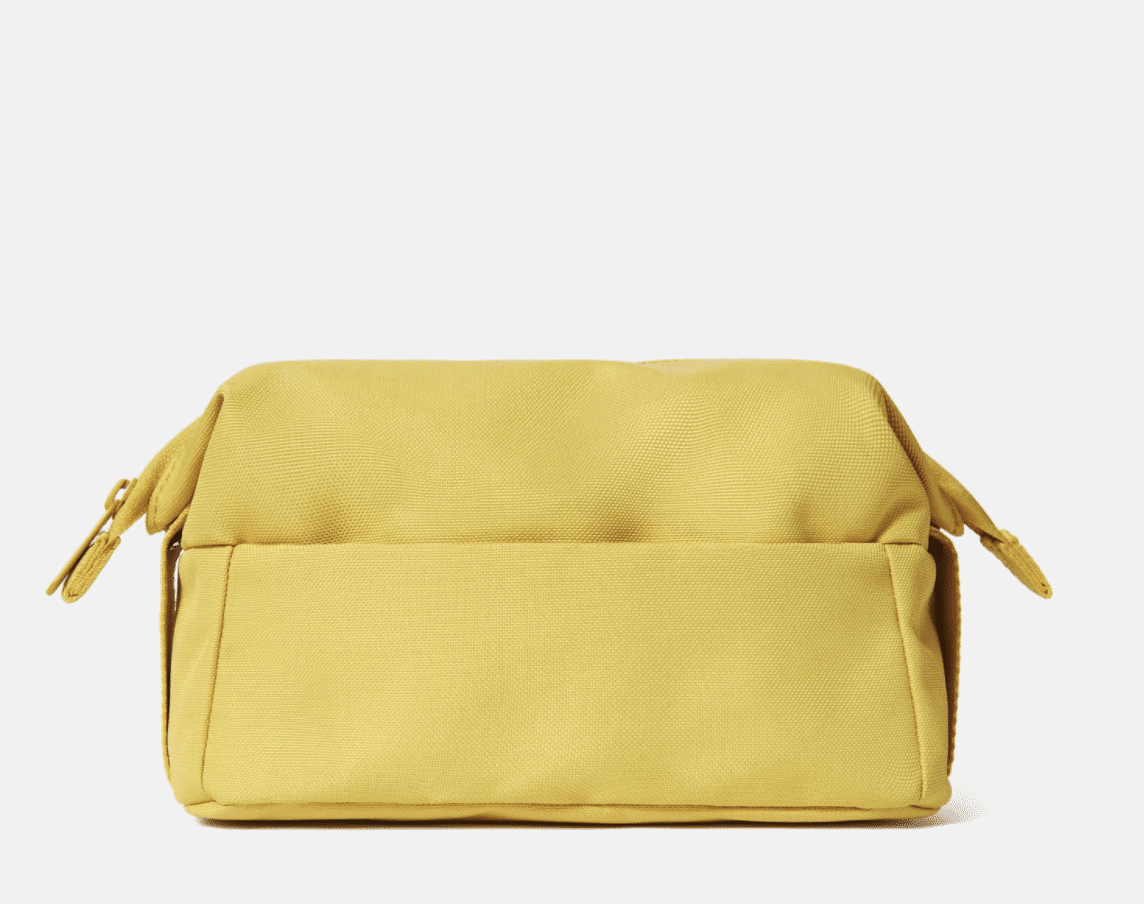 Well-designed and made from water-resistant neoprene, this kit includes two little pouches for sharp objects or jewellery. It's also stylish and comes in three sizes and multiple colours. Get 10% off here.
The Timbuk2 Dopp kit opens in a clamshell design and also hangs if you need it. This is great for backpackers who need something easy to clean, easy to access, and that smushes down if you need it to. The reviews for this one are stellar and I've held it in person and can confirm it's a very near design and the closes thing to my beloved Lululemon Dopp kit that they discontinued.
This is a favourite cosmetic and makeup case among beauty influencers. Its stylish leather and clear design with a minimalist rectangular shape is so simple and beautiful. The monogram is a nice touch too. But it's also a clever case with two compartments. You can use one side for makeup brushed and flat palettes and the other for little jars and pots. Comes in two sizes and a few colours.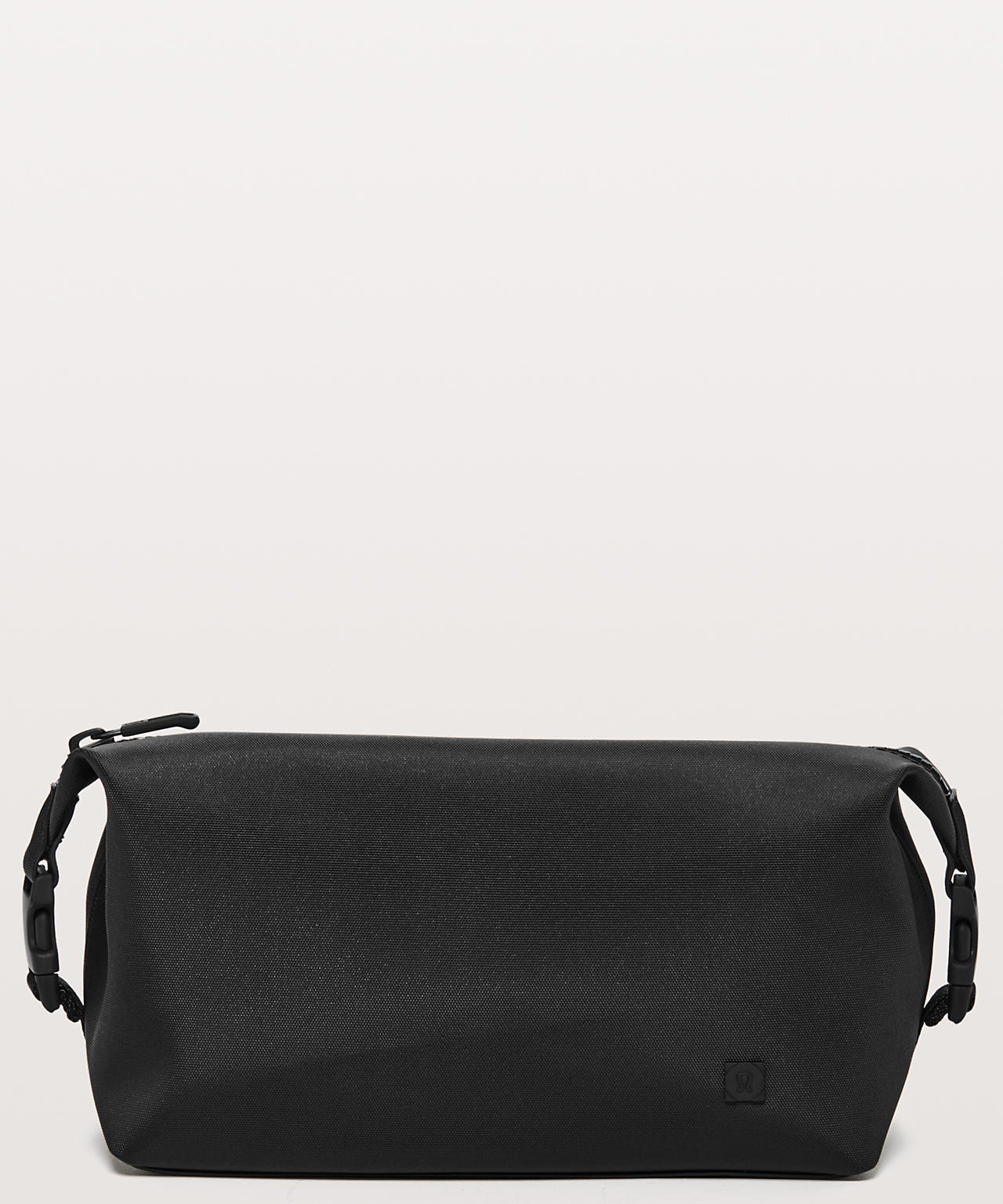 This no-fuss Dopp kit is perfect for the minimalist who just wants a smart design that's easy to clean and able to pack down when it's not totally full. Lululemon has a few different models to pick from, all of which are well made and practical without being ugly.
Like all of the Peak Design travel accessories, this wash bag is so well crafted and thoughtfully designed. It has loads of room, but squishes down into a compact case. It is super well organised so everything stays in place too.
This simple PVC bag is stylish and functional. What else is there to say? There isn't anything special in terms of compartments or features but it's easy to clean and has that minimalist Scandinavian design, much like their iconic raincoats.
Classic Dopp kit design that is washable and resistant with a few inner and outer pockets and double zipper. Nothing special but a solid choice for a classic Dopp kit look. You can also add a monogramming which makes for a nice gift.